The Truth about "Unlimited Live Streaming" for Professional Broadcasting
Many live streaming solutions use "unlimited live streaming" as a major selling point. However, this can be misleading in a few ways. There are "unlimited" aspects of live streaming, but there is no such thing as "unlimited live streaming."
In this post, we're going to uncover some truths about unlimited webcasting. We will talk about what it should mean before exploring the gray area of this term. We will clarify which live streaming video features can actually be unlimited, and how to choose a platform that accurately represents its limited or unlimited features.
To wrap things up, we will talk about what it means to stream unlimited in terms of broadcasting on Dacast.
Table of Contents
What is Unlimited Live Streaming?

The Gray Area Between "Limited" and "Unlimited"

"Unlimited" Live Streaming Features

Unlimited Bandwidth

Unlimited Live Concurrent Viewers

Unlimited Live Channels

How to Choose a Solution for Unlimited Webcasting

What Unlimited Live Streaming Means on Dacast

Conclusion
What is Unlimited Live Streaming?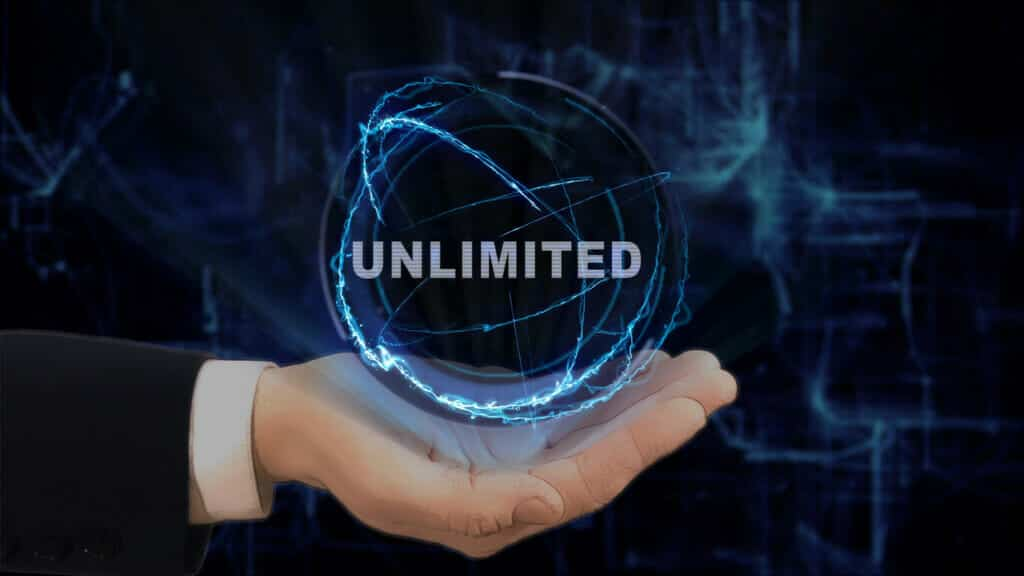 Unlimited live streaming seems to refer to streaming with absolutely no limits in terms of the number of people you can reach, how many concurrent streams you can host, how long your stream can be, and how much bandwidth your stream can use.
While the concept of unlimited webcasting may be very attractive to broadcasters with large streaming needs, it is simply not a reality at this point in time. Some streaming solutions support one or two of the aspects that make a live stream "unlimited," but none support them all.
The Gray Area Between "Limited" and "Unlimited"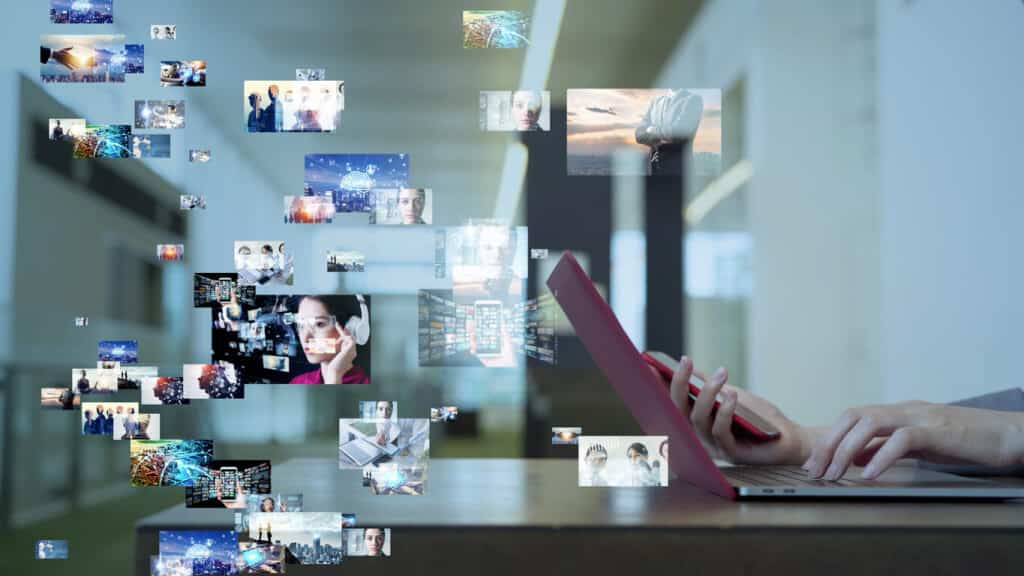 Although some live streaming solutions advertise unlimited streaming, there are limits on what is included for free. The platform may support unlimited streaming on any given account, but beyond a certain point, the broadcaster may have to pay extra.
Think about unlimited cellular data plans. Let's say that a plan provides unlimited internet access, but after 30GB of usage, the speed of the internet cuts in half. For each gigabyte used, it decreases more. You can use unlimited data that is too slow to stream or download any large files, or you can pay for more gigabytes of fast internet.
These cellular companies aren't selling you 30 GB of adequate internet, they are selling you the idea of unlimited data and putting the 30 GB limit in the fine print. Even though there is access to unlimited data, you have to pay if you go beyond the limits that you may not have been aware of.
Unlimited streaming works the same way.
"Unlimited" Live Streaming Features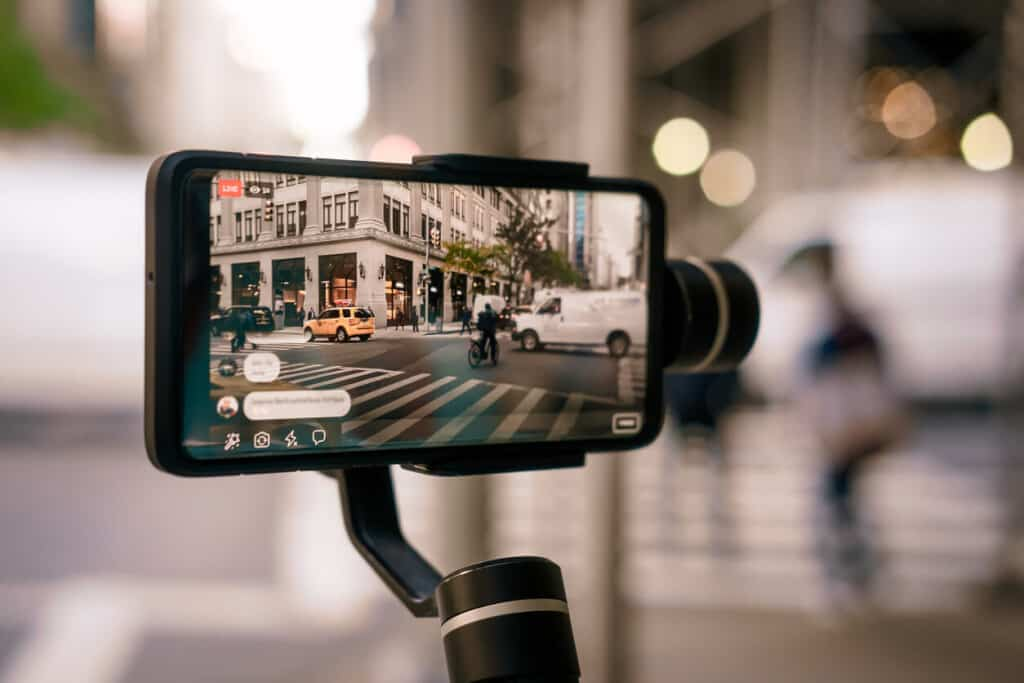 As we mentioned, there are a few components of what should make unlimited streaming a reality. There are some unlimited aspects to streaming, but it is the finite resources that you need to be aware of.
Let's take a look at a few common features that factor into unlimited webcasting.
Unlimited Bandwidth
Remember the example of cellular data we mentioned? That perfectly summarizes the concept of unlimited bandwidth in live streaming.
By signing up for a specific streaming solution, you technically could have access to unlimited bandwidth. However, once you hit the cap for your specific streaming package, you'll have to pay for more.
You can use as much bandwidth as you like, but you're going to have to pay for it.
Before you subscribe to a platform or sign a contract, read the fine print. Find out how much bandwidth you can access for free, and check how much it cost to buy additional bandwidth. 
Some streaming services, including Dacast, provide bandwidth calculators. You can input different numbers and information to see how much bandwidth you will really need to reach your streaming goals.
Unlimited Live Concurrent Viewers
The concept of unlimited live concurrent viewers is a bit of a complicated one. What determines the number of live viewers you have is the power of your content delivery network (CDN) and the amount of bandwidth you can use.
You may have a situation where there are no limits or restrictions on the side of your video CDN, but once you get up to a certain number of viewers, you may need to sacrifice the quality of your stream or invest in more bandwidth.
This may not even be an issue for broadcasters with a smaller audience, but when you're streaming events like the Super Bowl, Olympics, World Cup, Inauguration, or anything else that would attract an audience with millions of viewers you need to check on your platforms actually support for concurrent viewers.
Unlimited Live Channels
Live channels are what you use to generate a video player for your live stream. Unlimited live channels are something that can most certainly be "unlimited." 
Unlimited Storage
Some solutions boast unlimited storage because their capacities are so high that broadcasters don't typically reach them. However, these solutions must also buy the storage that they are providing to broadcasters, so there are definitive limits.
How to Choose a Solution for Unlimited Webcasting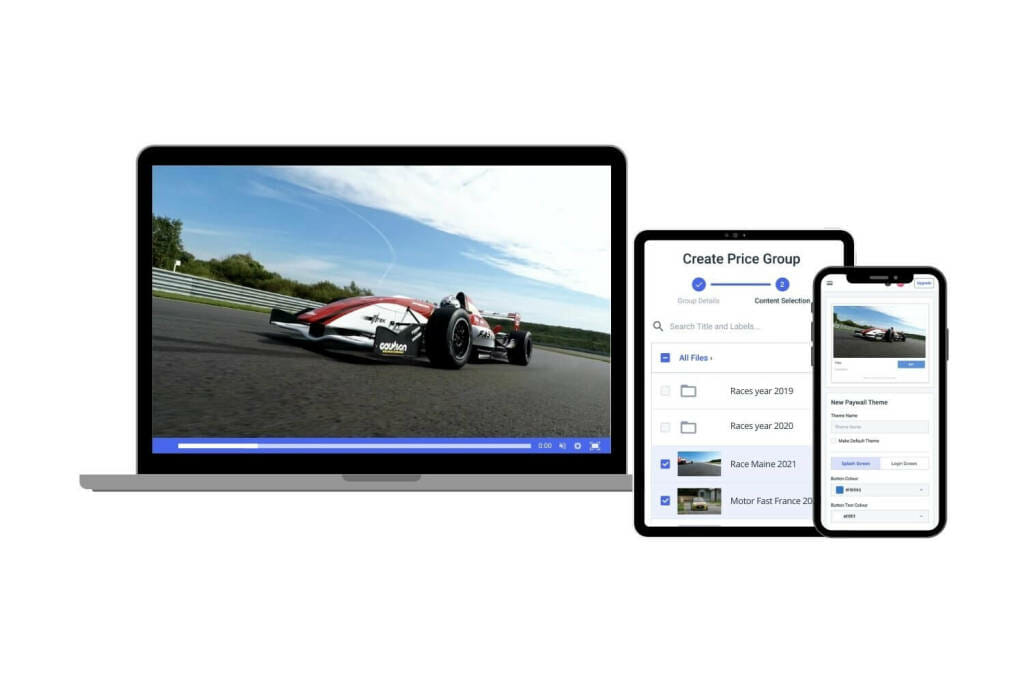 Now that we've cleared things up around the "unlimited" buzzword in broadcasting, it is time to talk about how to choose a live streaming platform that is as close to unlimited as possible.
Here are a few things to consider to help you choose the perfect platform.
1. Identify Your Needs
The most important part of choosing a streaming solution is ensuring that it has the tools you need to reach your goals. In order to figure out what those tools are, you're going to need to get to the root of what you hope to accomplish.
Make a list of features that you'd like to have and a list of non-negotiables.
For example, if you want to add subtitles to your videos to increase accessibility, closed captioning support is a must. Want to generate revenue from your streams? Add video monetization tools to your list. Hoping to reach viewers in China? Make sure that China delivery is included.
2. Determine Your Budget
Budget plays a huge role in choosing a live streaming solution, but luckily there are many solutions with many unique plans at a bunch of different price points. 
First, identify how much you have available to spend each month. The number will be different for each company, as it will depend largely on the size of the operation and the purpose of the live streams and video content.
Next, you'll want to determine how much of a return on investment that you're hoping for. Again, this will depend on the specific structure of your business.
If you are creating monetizable content or a paid streaming service, you should be able to easily identify a break-even point and project some sort of profit. Churches, non-profits, and corporations that use video content for internal use will likely not be generating revenue through video monetization, so the ROI for these is less concrete. 
Determine what you're hoping to spend and what you can afford.
3. Compare Options
Compare different live streaming solutions based on their features and ability to help you reach your live streaming goals.
We suggest checking out our live streaming platform comparison post for an in-depth review of the top solutions on the market.
4. Read the Fine Print
As we mentioned, a platform may advertise unlimited broadcasting, but they could get you on a technicality. Read the fine print and see how much it is actually going to cost you for access to the features and the amount of bandwidth you need.
Once you know what subscribing to your chosen solution entails and you're comfortable with all of the circumstances, feel free to get started.
What Unlimited Live Streaming Means on Dacast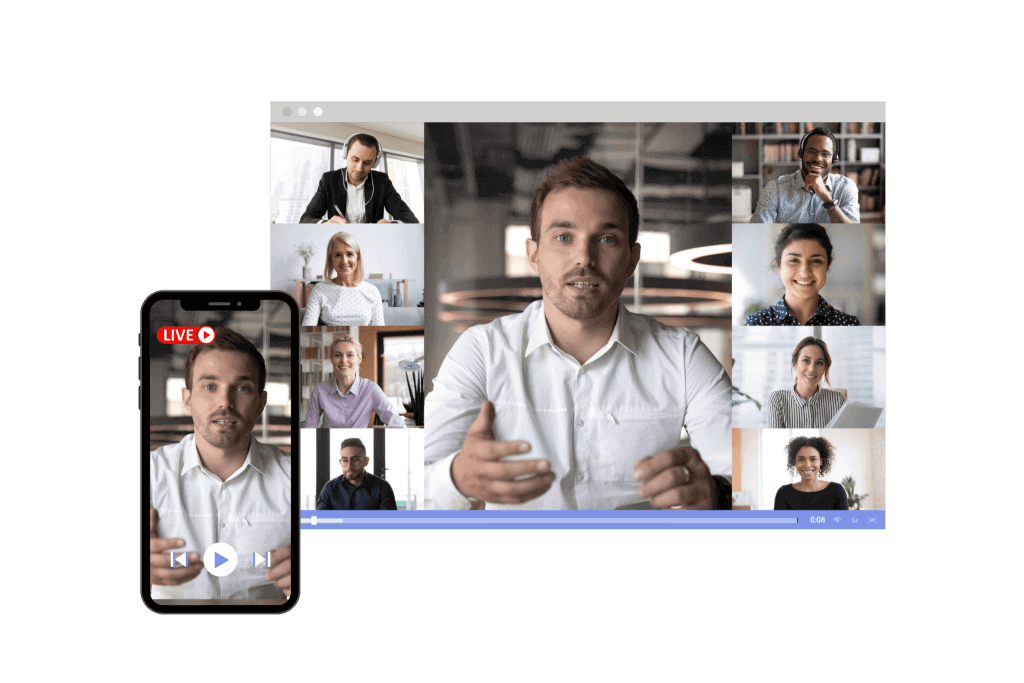 On Dacast, we support unlimited concurrent viewers and unlimited live channels. However, when it comes to bandwidth, each streaming plan is allotted a set amount of bandwidth in gigabytes. Streamers can purchase more bandwidth if their needs exceed the allotted amount.
Bandwidth and storage allotments per live streaming plan are as follows: 
Starter ($39/month): 1.2 TB of bandwidth per year; 50 GB of storage

Event ($63/month): 6 TB of bandwidth per year; 50 GB of storage

Scale ($188/month): 24 TB of bandwidth per year; 1 TB of storage

Enterprise (Custom-priced): Bandwidth and storage allotment determined on a case-by-case basis
Please check out our bandwidth calculator to determine which plan would be the most suitable for your unique broadcasting needs. 
As we mentioned, bandwidth is available for purchase at the rate of $0.09/GB when purchased ahead of time. Overage data costs $0.25/GB, and overage storage is $0.15/GB. 
When it comes to unlimited live channels, accounts automatically have the ability to create 20. However, broadcasters can reach out to their account representatives to have them open access to more at no extra cost.
As for unlimited concurrent viewers, our platform and content delivery partners support as many concurrent viewers that you might have. In fact, our platform has supported live streams that have reached hundreds of thousands of viewers at once. However, in order to maintain the quality of your streams for a great number of viewers, you will have to keep bandwidth and related costs in mind. 
Conclusion
It is unfortunate that there is no such thing as truly unlimited live streaming. The best way to navigate live streaming, especially if you're a large organization or great live streaming needs, is to choose a streaming solution that is transparent about associated costs and fees from the get-go.
Be sure to read the fine print on any service that claims to be unlimited so that you know exactly what you're committing to.
Are you ready to start streaming with Dacast? We urge you to take advantage of our 14-day, risk-free trial to get the full experience of our professional broadcasting tools. Try streaming with our white-label video player with no strings attached.
All you have to do to get started is create a Dacast account today. No credit card or binding contracts required.
Any questions regarding unlimited live streaming topics? Let us know by leaving a comment below. We have experience with most kinds of video hosting and streaming platforms, so we can probably help no matter what issues you're experiencing.
For exclusive offers and regular live streaming tips, join our LinkedIn group.