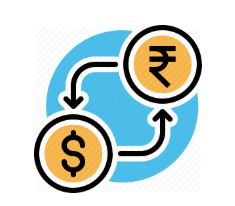 Your viewers pay the PPV or subscription in whatever currency pricing you set up in your Dacast account.
Dacast collects the money and converts the amount in USD – The conversion rate is applied in real-time by Stripe and Paypal. Dacast can retrieve the conversion rate for each transaction.
Dacast takes its fee (9.9%, plus $0.40 on each viewer purchase.)
Dacast pays you back the net revenue in USD when you request your payment.