A question for the 21st century church: why not try to broadcast live video streams of your service?
Your members can worship from anywhere in the globe.
Technology has helped churches worldwide reach a greater audience than ever before. People can follow their church and attend Sunday services even if they are physically unable to go.
At DaCast, we've helped a number of faith organizations expand the reach of their church teachings through live video broadcasting. Online streaming can help church leaders spread their messages and teachings to anyone, anywhere.
In this blog, we'll talk about a few benefits of live church broadcasts.
Bigger audience
The biggest benefit of live video broadcasting is that you can reach people from even the remotest part of the globe. Live events are usually limited by the physical restrictions of a particular space. Your church may have 500 members, but your venue can only hold 200 people. Live broadcasting can make your space bigger by allowing hundreds, even thousands, of people to virtually attend your service.
There are also a few segments of churchgoers who are no longer able to attend Sunday services regularly. I'm talking about the sick, the disabled and the elderly. These people are usually the ones that church groups want to reach out to the most. They need the support and companionship that ministers and other members can give. Live broadcasting can make these people feel more connected to the church community.
Traveling or military families who are always on the go can also keep in touch with their church through live streaming. These people who are far away from their community often need the support and guidance that their church provides. An online version of their church can offer that virtually.
Aside from the committed churchgoers, live broadcasting can also reach people from outside the community. There are many people who search for churches or communities online that can make them feel part of a group. Over 56% of young Christians research online churches or religious organizations. This is where your church can reach out to these people and help them feel connected and supported.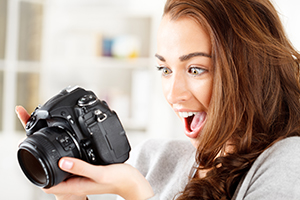 On-demand worship
Besides live streaming Sunday services, you can also use a streaming service for pre-recorded videos of church sermons and events. People who missed the last Sunday service can watch it again on-demand. You can even create custom playlists. You can have a playlist specifically for choir concerts, Bible studies, or lecture events. This will make your community more engaged and connected to the church even if it's not Sunday.
Fundraising
Another great thing you can do with live church broadcasting is fundraising through online donations.
You can use the integrated paywall on a streaming service to ask for some support. If you have a special event like a speaker series or choir presentation, you can ask for a small fee from viewers to watch and support them. Viewers will have to pay to access the live stream.
Just like a regular Sunday services, you can also ask your members to chip in a small amount. You can put an optional donation scheme through Paypal's donation button.
[Tweet "Nonprofits, including churches, saw a 13.5% growth in online donations in 2013."]Sunday services usually involve a donation portion wherein churchgoers give some change to help the community. They usually use it for maintenance, educational programs, and charity.
Also, there have been times when families of military servicemen even donate the required equipment for live streaming.
Promotional opportunities
The whole purpose of the internet is to connect people from all over the world. Setting up your online church will expose you to the vast network of the web. If you're looking to gain more followers and expand your reach, having an online presence will do just that.
Starting a live broadcast or creating a video-on-demand channel will mean that potential community members will have access to your church service. Some people feel intimidated by going to church. With live streaming, you can reach potential members without making them feel any pressure to commit.
There are also cases wherein churchgoers who watch the services online end up returning to the church. They realized they want to be in the church and start attending again.
Social media is also a great way to promote your church. You can embed the live stream directly on Facebook and Twitter. It's a great way to get in touch with younger people. Over 89% of young adults consume social media. An increasing number of elderly people also use it now, with 43% of internet users over 65 years old turning to social media.
Watch from any device
Half of all video is now consumed on mobile. Churchgoers who are unable to sit down and watch the live stream can now watch on their mobile device. DaCast's dynamic HTML5 player lets you stream your church service to mobiles and tablets.
Cost-effective
One of the common myths of live streaming is the expensive price. Broadcasting live can actually be affordable with the right streaming provider. It is more economical than buying airtime on TV.
There are some churches who broadcast live on television, but TV airtime prices are quite expensive. It can often cost at least $1,475 per 30 minutes. Live streaming is more affordable and will reach a greater number of people. For example, DaCast's pricing plans start at only $25 per month.
Conclusion
The church can adapt to this technological age. Churches can embrace technology and use it to spread their ministry. You are no longer bound by any physical or geographic limitations to grow your congregation. With the internet, the world is at your fingertips.
Why not try live broadcasting to help your church enter the digital era?
By Philline Managuelod. Follow me on Google+.