Live Broadcast Software for Teaching Online Classes
Are you using video as an online educator? If not, you should be. As one recent article stated, "Video is becoming as ubiquitous in classrooms as laminated periodic tables and whiteboards." This article aims to support educators getting started with OTT video by providing a review of live broadcast software.
Specifically, we're going to look at some of the top live broadcast software on the market today. We'll also review the difference between software and hardware for live streaming, and when you want to use one solution over the other. Before we get to those reviews, we'll first go over some basics about why and how educators are using online video.
About two-thirds of teachers agree that video education helps students learn. This article aims to help provide you with the tools you need to grow that number even higher.
Video is a powerful educational tool
Video is an unmatched tool for communication. As the saying goes, a picture is worth a thousand words. In that case, a video made up of 30 pictures per second is worth 30,000 words per second of video. That may sound like hyperbole, but it's simply true that video is a more natural means of communication for human beings than text is. The face-to-face element is key.
This is reflected in the data. According to one review of the scientific research, the benefits of using online video for education include:
"enhance[d] comprehension and retention of information"
Support for "multi-modal" learning
Appeal to multiple learning preferences
Help students understand complex information
Develop digital literacies
How educators are using online video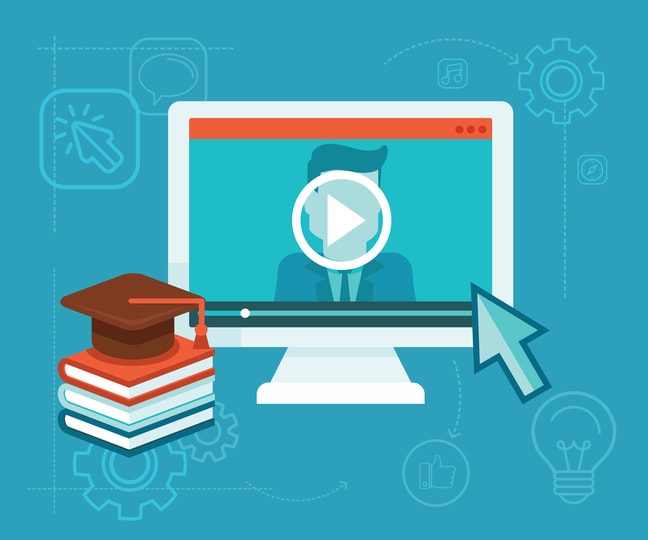 Educators are using online video and live streaming in a wide variety of creative ways. One example is the increasingly-popular "flipped classroom" model. In this approach, lectures are live-streamed or available via on-demand video. Classroom time is reserved for questions, discussion, and examples.
This approach makes the most of limited teacher resources and allows students to study and learn at their own pace. The same approach can be very valuable for non-native language speakers. They may need to playback videos at a slower speed, or watch sections over and over. Video facilitates this.
Video is also great when students have to miss class for important reasons. The ability to stay up with work enables students to stay up to date. This can be essential for students who have children, work a job, or experience family emergencies.
Finally, video is ideal for distance learning. Distance learning is becoming an ever-larger part of education around the world—and with good reason. Video makes this all possible. Whatever you're using video for, remember that the way that you use it should be targeted based on your specific learning goals.
5 top live broadcast software
One of the essential elements in successful live broadcasting is called an "encoder." An encoder takes the video feed from a camera, such as a webcam or external video camera, and transcodes it into a format that's suitable for live streaming.
Typically, this format is called RTMP. Most encoders are RTMP compatible. Streaming platforms typically transcode into a format like HLS.
There are two main types of encoders that are available today. The first is software encoders, or what we can call live broadcast software. These applications are installed on a computer or mobile device.
The second type of encoder is called a hardware encoder. These are dedicated, single-purpose devices that accept camera inputs. They do the same job as a software encoder but in a different way. Hardware encoders come in all shapes and sizes. Some are small, portable, and designed to be attached to your camera for streaming using cell networks. Others are large, rack-mounted units for studio use.
Our list will include both live broadcast software and hardware encoders.
OBS Studio
Overview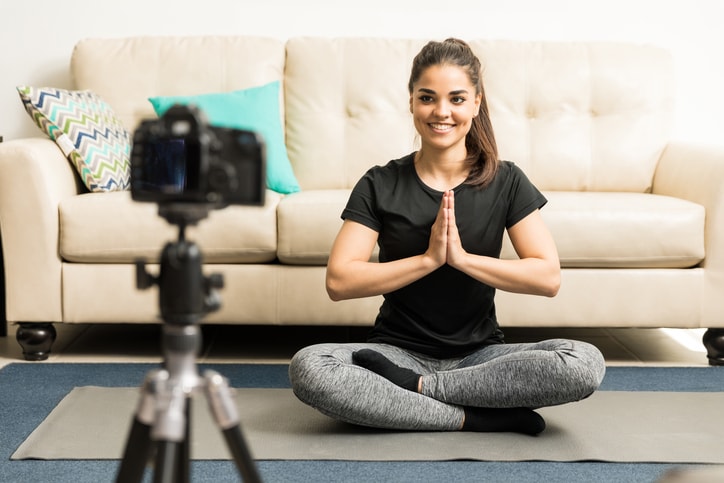 First up is OBS Studio. OBS, or Open Broadcaster Software, is a very popular live broadcast software. It's an open-source project, which means that anyone can develop their own extensions or modifications.
Features
Wide range of inputs and sources, including capture cards/devices, desktop capture, images, text, webcams, and more
Video transitions and effects, including green screen
Audio mixer
Customizable modular user interface and hotkey support
Local recording support
Multiview allows you to preview and cut between up to 8 different sources
Support for various extensions to add functionality, such as NDI support
Does not support multi-bitrate streaming by default
Compatability
Available for Windows, macOS, and Linux.
Pricing
OBS Studio is completely free.
Teradek
Overview
Teradek isn't a software encoder. Rather, it's a company that produces a variety of hardware encoders. These can be installed in classrooms and studio spaces and used to easily live stream lectures and classes.
Features
The VidiU live stream encoder family is a compact, camera mounted 1080p H.264 encoder. HDMI input. It can be camera mounted. Integrates with iOS app for setup and stream monitoring. Ability to add graphics, scoreboard, and more. 1-2 hour battery. Supports Teradek's Sharelink network bonding technology for live streaming using multiple cell networks simultaneously.
The Cube family is made up of professional-quality H.265/H.264 encoders. These encoders support HDMI and SDI inputs, high bitrates, and cellular/network bonding via Sharelink.
Slice is a slim, rack-mounted H.264 hardware encoder built for bitrates up to 10 Mbps in-studio or mobile studio settings.
T-Rax is a larger rack-mounted encoder designed for high-intensity broadcast settings and bitrates up to 15 Mbps. It supports H.264/H.265 encoding and decoding via expansion cards that plug into the main unit.
Compatability
Teradek's hardware encoders can be used with any cameras with the correct output.
Pricing
VidiU family: $699 – $999
Cube family: $1,790 – $2,790
Slice family: $2,990 – $3,990
T-Rax family: $1,990 for base system, additional for each encoder/decoder card.
Videon
Overview
Videon is another company that produces video encoding hardware for live video. Their devices are small units that can be easily mounted in a classroom or studio context.
Features
Sonora: 1080p H.264 encoder/decoder, HDMI video input, Ethernet, and more.
Greylock: Same as Sonora, but supports 3G SDI inputs from professional-grade cameras.
Shavana: Support up to 4K resolutions via H.265 or H.264, and supports HDMI or SDI cameras.
All Videon encoders integrate directly with Dacast for ease of use.
Compatability
Videon's hardware encoders can be used with any cameras with the correct output.
Pricing
Sonora: $795
Greylock: $995
Shavano: $1,995
vMix
Overview
The next live broadcast software we'll take a look at here is vMix. vMix is a capable, longtime live broadcast software. It's available in a wide range of editions to support different users, which is a great feature for educators.
Features
Support for a full range of sources such as capture cards, desktop windows, video files, and more
Video transitions and effects, including green screen
Built-in title templates
Remote control via touch screen web interface
Local recording support
Instant replay functionality
WebRTC video chat solution for up to 8 guests
Direct integration with Dacast for easy setup
Compatability
Available for Windows only.
Pricing
vMix pricing is pretty complex. The basic edition starts for free, but only supports low-resolution video and basic features. At the other end of the spectrum, the Pro version ($1200) supports 4K streaming, 1000 sources, and more.
This pricing comparison table from the vMix website lays out the details: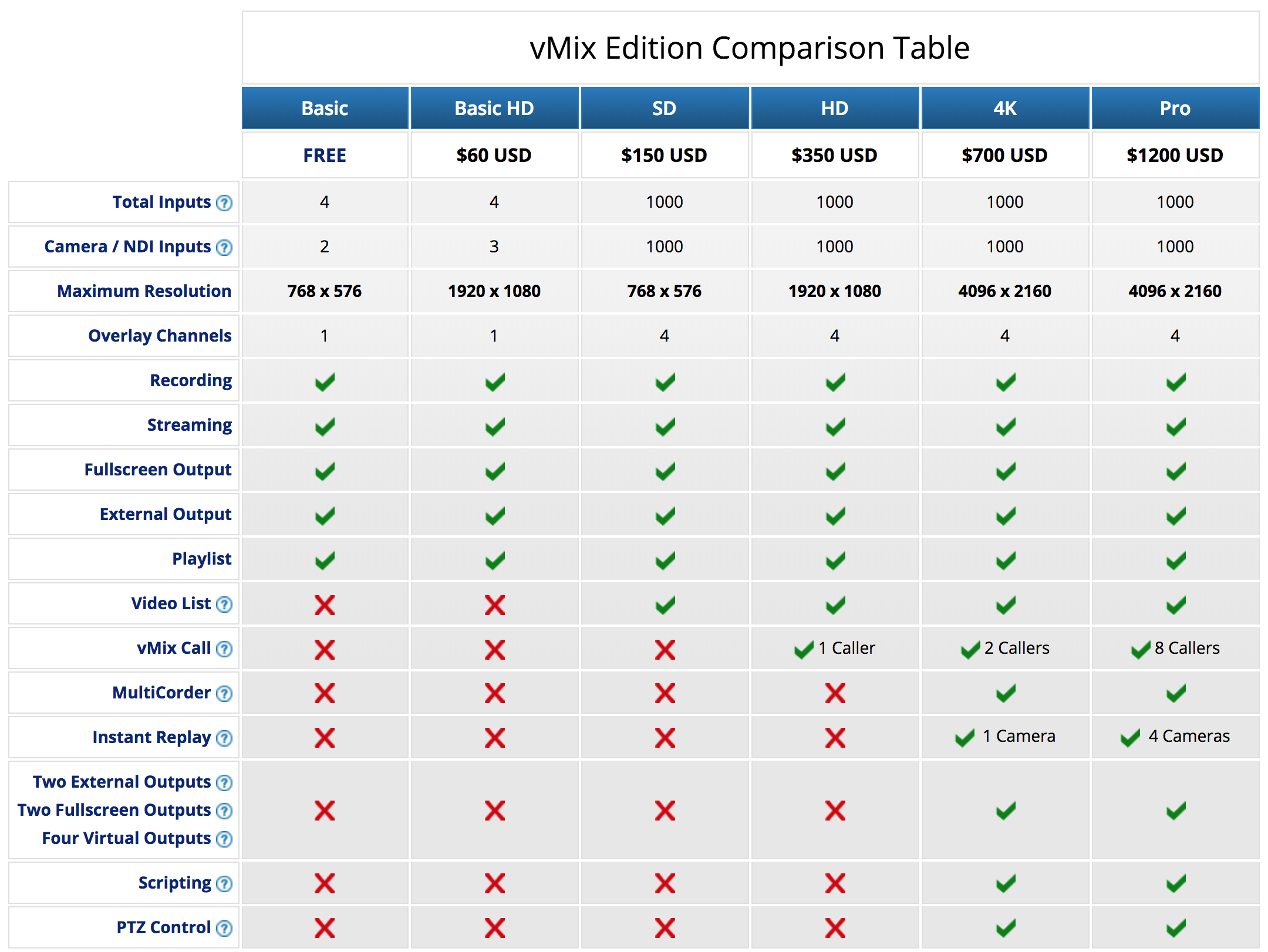 Wirecast
Overview
The final live broadcast software we'll examine here is Wirecast, produced by the company Telestream. Wirecast is a powerful, easy-to-use live streaming mixer and encoder.
Features
Mix multiple sources (comparable to vMix and OBS in source support)
Transitions and video effects including crop, resizing, etc.
Unlimited video sources
Integrated WebRTC tool for video chat
Local recording
Integrations for social media comments, etc.
Free wireless camera app for use with iOS devices
Direct integration with Dacast for easy stream setup
Compatability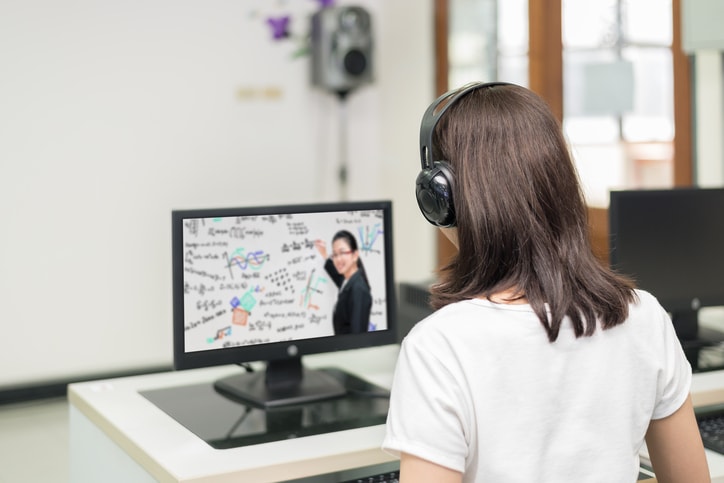 Available for Windows and macOS.
Pricing
There are two versions of Wirecast available. The Studio version is $695. The Pro version, at $995, adds support for up to 7 guests via video call, instant replay, 8-track audio output, live scoreboards, and more.
Conclusion
Hopefully, this article has served as a good introduction to the live broadcast software and hardware necessary for quality streaming. However, you're not quite done yet. You need to think about cameras and audio as well. Another essential part of live streaming is an Online Video Platform (OVP) capable of delivering your content to viewers.
Dacast helps a wide range of businesses and educational institutions get started with live streaming. If you'd like to try out our services, you can check out how our live video streaming platform could boost your online educational efforts with our 14 days free trial (no credit card required).
We love to hear from our readers, so sound off in the comment section if you have any questions or comments. For regular tips and exclusive offers related to live streaming, feel free to join our LinkedIn group.