Live Commerce: How eCommerce Businesses Can Improve Sales with Video Streaming
Over the past several years, the internet has become more accessible and online paywalls have become more secure. These technological improvements coupled with a growing realization of the convenience of online shopping have led to the rapid growth of eCommerce.
The eCommerce business model has proven to be a success because it accommodates shoppers by giving them the ability to shop from the comfort of their homes. It has also made selling products more affordable for businesses since it doesn't require the overhead that comes with selling from a brick-and-mortar store.
eCommerce businesses have begun to integrate live video commerce into their marketing strategies as a tactic to improve their sales and the perception of their brands.
In this post, we're going to break down everything you need to know about live commerce. We will explain what it is and why you should use it before we dive into some practical advice on how to use live streaming eCommerce solutions for your business.
Table of Contents:
What is Live Commerce?

Benefits of Live Commerce

Who Uses Live Video Commerce?

How to Use Live Streaming for eCommerce

Tips for Making the Most of Live Commerce

Final Thoughts
What is Live Commerce?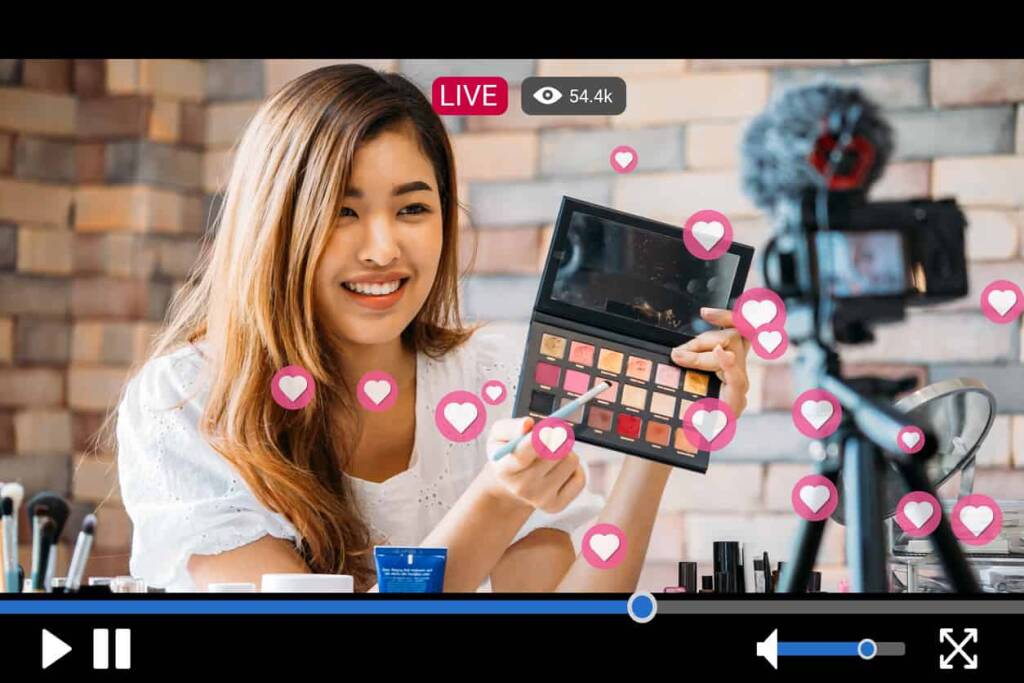 Live commerce is using live streaming in eCommerce for sales, marketing, branding, and more. This tactic is used in both B2C and B2B eCommerce to connect with their audience to build brand awareness and make sales.
One notable use of live commerce was during the 2020 Amazon Prime Day sale. The Amazon home page featured different live streams throughout the day that 
Benefits of Live Commerce
Many businesses are still realizing the benefits of live commerce. Using this content medium in sales, marketing, and branding can help you to connect with your audience in ways that text, images, and other static content cannot.
Let's take a look at a few notable benefits of live video commerce.
It's Engaging
Did you know that 80% of people would rather watch a live video from a brand than read a post on their blog? Live streaming is much more engaging because it makes viewers feel like they are part of more intimate discussions with brands. 
The real-time nature of live streaming can help your viewers feel like they are on a video chat with a friend rather than watching a heavily edited pre-recorded video.
When a video is being streamed live, it creates a bit of "FOMO." Viewers don't want to miss out and are likely to immediately direct their attention to a video that may not be available at a later time.
Lifelike Shopping Experience 
Although many people enjoy shopping online, there are still some people who would like to buy certain products in person. Sometimes, pictures don't truly show the quality of a product which makes some people uneasy.
Clothing is one major product that people like to buy in person because photos can make it difficult to really see the fit and fabric. However, when retailers or influencers try on the items on video and show multiple views of the products, buyers get a better idea of what the products are like.
This benefit has been especially valuable for people who prefer in-person shopping during COVID-19-related lockdowns when malls and shopping centers were closed.
It's Affordable
Live streaming is very affordable which makes it quite accessible. There are free ways to live stream via social media, but even going with a more professional route is pretty attainable. 
For live commerce, it's possible to live stream from your phone or tablet at a decent quality. All you would need to pay for is a smartphone streaming app and a professional streaming solution.
As you scale, additional investments will likely be required, but it's pretty cheap to get started.
It's Easy to Do
It's very easy to start streaming, especially if you are streaming from your smartphone. You'll likely have to download an app or two if you don't have them already, get your products set up, and start streaming.
Thanks to the impressive developments in live streaming technology over the past several years, there's no need for much technical know-how.
Who Uses Live Video Commerce?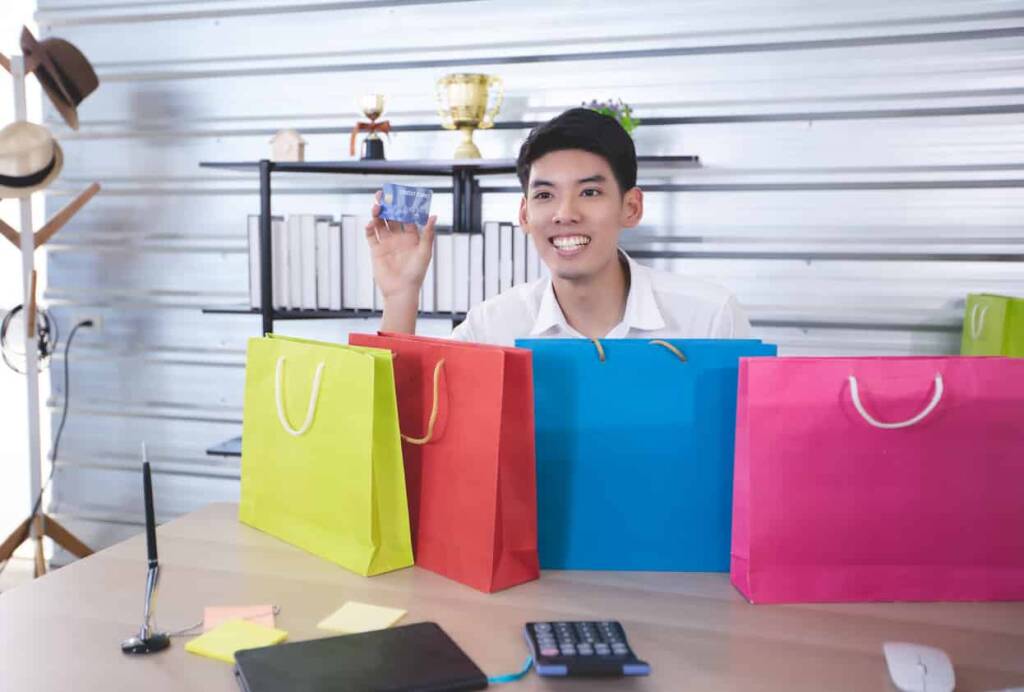 Live commerce could be used by any business that uses an eCommerce model and sells products online. 
As we mentioned, Amazon used live commerce during their 2020 Prime Day event. However, they didn't stop there. The platform now features a section of the site called Amazon Live. This feature gives sellers and members of the Amazon Influencer program the ability to highlight top products in a variety of different categories. 
The video players on Amazon Live are surrounded by direct links to the featured products and a chat tool for viewers to interact. Viewers can also browse a collection of past live streams with other featured products.
Alibaba.com and eBay have also incorporated similar features for their users.
Sellers who list their products on independent storefronts, or their own websites, can also use live video commerce. They can incorporate live streaming on their website with a white-label streaming solution, or they can live stream on social media. 
Although live streaming directly through your website gives you more control over the branding and other elements surrounding the video player, many opt to go live on Instagram or Facebook. The value of live streaming on these social sites is that they are absolutely free to use, and they allow you to tap into your existing online community. These platforms are also very user-friendly, so it is easy to get started in minutes.
How to Use Live Streaming for eCommerce
As we mentioned, you can use live commerce through an online marketplace or through your independent platforms.
You can use live commerce on either of these types of platforms in a multitude of ways. The only constraints are your imagination and creativity. If you can think of it, you can do it.
That said, let's look at a few of the most common ways that eCommerce brands are using live streaming.
Influencer Marketing
Influencer marketing is a tactic that brands use to promote their products via influential public figures with a similar target audience. 
For example, a baby clothing brand would partner with a mom whose brand is built around motherhood and her children. A video game company would partner with a gamer who is known in the eSports community. Sometimes, influencers are celebrities, like actors and singers, and other times they are content creators that have worked intentionally to become influencers.
Influencer marketing opens a lot of doors for live commerce. In fact, live video campaigns boost video engagement by twice as much for influencer marketing.
In many partnerships of this nature, brands require that their influencer partner posts photos, videos, and blog posts of them using selected products. Sometimes, the brands give influencers special promo codes to offer to their followers to go along with these posts. 
However, there are a few ways that you can incorporate live video streaming into these contracts. A popular one is to have these influencers unbox your products on live streams. This lets the audience see their real reactions and impressions of your products.
Another approach is to co-host live streams on your branded platforms with relevant influencers. This helps you both build your following and hopefully "influence" the viewers to buy your products.
Live Streamed Auctions
Online auctions have been around since the birth of eBay, but live streaming takes this to the next level. This has become especially popular since the start of the COVID-19 pandemic that has forced people to social distance.
Estate auctions and fundraiser auctions are two popular types of auctions that are streamed online. The real-time nature of these auctions puts a bit of pressure on bidders, and that urgency can help to increase sales.
Live Event Streaming
Many brands use live streaming to allows remote guests to "attend" major events. Fashion shows, product reveals, and other similar events would fall into the live commerce category.
Again, you can stream just about any event you host, so there are very few limitations here.
Tips for Making the Most of Live Streaming eCommerce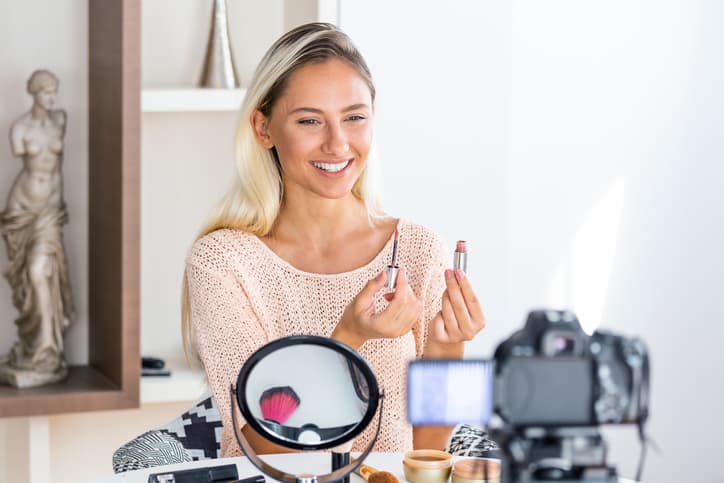 Since live commerce offers so many potential use-cases, it is important to learn which best practices are most applicable to yours. That's why we've put together a few tips for making the most of live commerce. Let's check them out.
Build Up Excitement
Creating hype before a live stream is a great way to ensure attendance. Make posts leading up to your live stream to tease the reveal of a new product, product line, or even exciting news. Make the contents of your stream feel like insider knowledge that your audience won't be able to resist.
If you are streaming on Instagram, a live stream countdown can also help to build the excitement. Professional streaming solutions like Dacast also support live stream countdowns if you are streaming to your website.
Get Strategic with Collaborations
As we mentioned, influencers can play a major part in live commerce. Get as strategic as possible with collaborations so that you can leverage the influence and following of public figures and brands.
Make sure that you're choosing brands and influencers who share both a target audience and brand values with you. You want to make sure that your brands align as much as possible for the best results.
Involve the Audience
Keep the audience engaged in your streams in order to keep your viewership up and to make more meaningful connections.
Using a live streaming platform that supports a chat feature is a great way to get the audience engaged. This also allows you to do Q&As and other interactive activities that bridge the gap between you and your viewers. 
Do Giveaways
One way to get viewers to tune into your live commerce streams is to do exclusive giveaways to those who are on the live stream. This will get people involved and excited to participate in your stream.
Even if you spend $50 on products to give away, you can look at it as an investment for the other sales you'll make as a result of that live stream.
Incorporate Immersive Video
Although immersive video typically is delivered on-demand due to technical requirements with editing and such, it is important to include it in the live commerce discussion.
Immersive video is video content that is filmed in a way that makes viewers feel like they are experiencing a situation from the first-person point of view. Immersive video is related to virtual reality (VR), which is an advanced technology that actually puts viewers into the video or virtual realm.
This technology is being used in eCommerce to provide a more lifelike shopping experience. It has been particularly popular in the fashion, automotive, and real estate industries.
Final Thoughts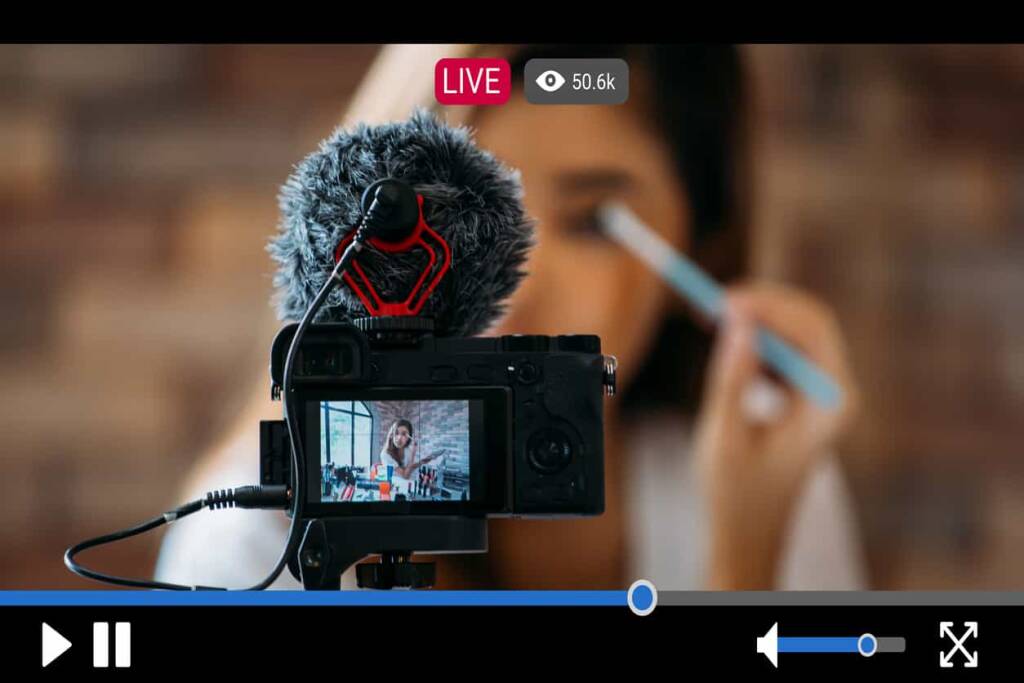 Just like eCommerce, live commerce is still growing in the business world. There are so many opportunities for businesses to take advantage of this tactic to take things to the next level in their business.
Are you ready to incorporate live streaming into your business? Try Dacast risk-free for 14 days to see how live and on-demand video content fits into your business's operations. Sign up today to get started on your free trial. No credit card or long-term commitment required.
For regular live streaming tips and exclusive offers, you can join our LinkedIn group.
Subscribe Now
Stay up-to-date with the latest features and product releases. Cool tips, expert advice and more.