The Definitive Live Streaming Video CDN Pricing Comparison [2022 Update]
Live streaming with a powerful and scalable CDN is a key element in many different types of modern businesses. It can help you promote products or services, share entertainment, drive sales, or produce revenue directly through monetization.
In the words of marketing guru Neil Patel, " Live video streaming is accessible and beneficial to everyone, and it's time you started using it." Before you do so, however, you'll want to consider live streaming CDN pricing, as well as pricing for video streaming CDN hosts.
However, your decision-making ultimately comes down to a return on your investment. To that end, this piece will help you to understand the potential costs of doing business in the live streaming industry. Understanding the costs can also help you understand the revenue potential, and what you need to break even with video streaming.
In this post, we'll review the purpose of CDNs and discuss why they are important for live streaming. Then, we'll dive into the pricing information for 10 of the best live streaming CDN platforms on the market. To wrap things up, we will discuss how most broadcasters access CDNs, which is via a streaming platform.
This post has been updated to reflect the most accurate CDN pricing and available features information as of June 2022.
Table of Contents
What is a CDN?

Why CDNs are Essential for Professional Live Streaming

How Live Streaming CDN Pricing Works

Top Live Streaming CDN Pricing: A Comparison

Accessing a CDN via an Online Video Streaming Platform
What is a CDN?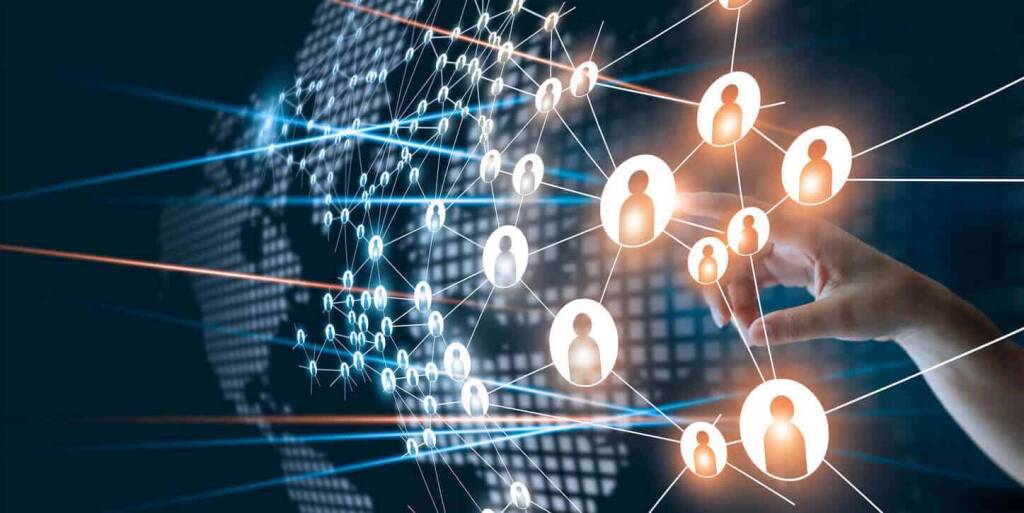 CDN stands for "content delivery network." A CDN is exactly how it sounds: it is a network of computer servers designed to deliver content to deliver content from the source to the end-user.
A CDN consists of computer servers located in data centers around the world. Users of the CDN service can leverage this network to help distribute video on demand, live streaming video, and other types of content.
The CDN network automatically duplicates and caches content dynamically to be streamed to nearby viewers. Therefore, users located in all corners of the globe will be automatically redirected to nearby CDN servers.
This reduces latency and increases speed. Plus, it reduces the chance of streaming failure. That's since the load is distributed among many different servers rather than concentrating on just one or a few.
CDN networks are responsible for getting videos to the device you are watching on, and a strong CDN network is necessary for high-quality video streaming. 
Why CDNs are Essential for Professional Live Streaming
For broadcasters that live stream over the internet, using a CDN is essential to ensure proper playback and maintain professional quality.
As one review notes, "Video streaming is one of the largest mega-trends today… Despite the advent of ABR [Adaptive Bit Rate] and HTTP streaming, there still is a need for live video delivery, since live video can't be cached like the content that has been previously recorded."
That said, delivery can be a major challenge without a live streaming CDN. 
Some broadcasters choose to build their own live streaming server. However, this approach has multiple and significant drawbacks.
For one, it incurs technical debt. Beyond the expense of hardware itself, you also have to account for maintenance and engineering staff time. Costs can rise rapidly compared to working with an external provider.
Working with an external CDN provider comes with multiple benefits. These include lower latency due to geographic proximity, as mentioned above. Quality and speed can also rise since each server is handling a smaller load.
Buffering may be reduced. Reliability is higher since CDN architecture is by nature redundant with built-in fail-safes. Security can also be improved since DDoS attacks (flooding a website with malicious requests) are thwarted by massive CDNs.
All the benefits of working with a live streaming CDN make it work learning about CDN pricing and paying for the service. 
How Live Streaming CDN Pricing Works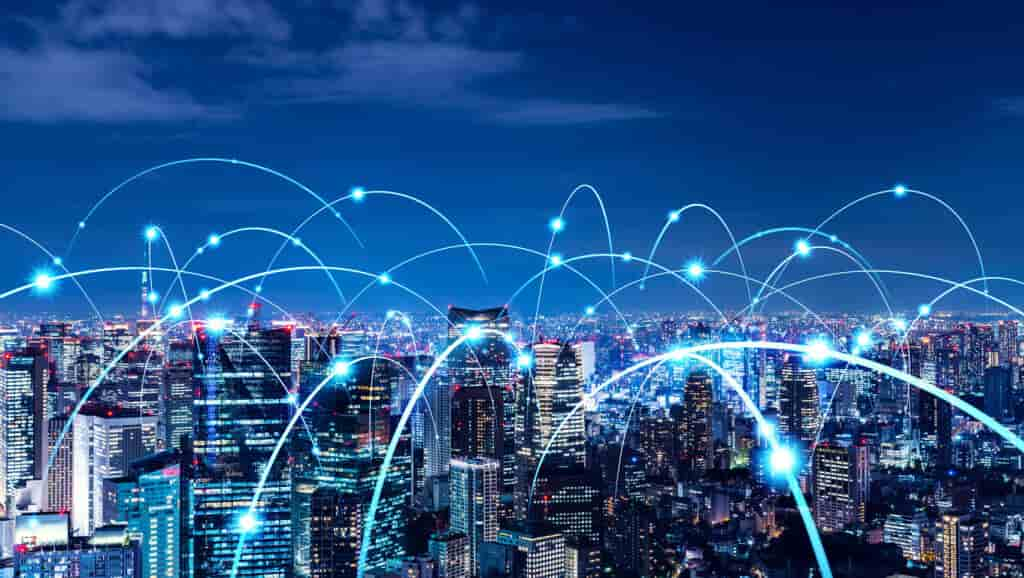 Live streaming CDN pricing varies by provider due to a variety of factors. These factors typically include the amount of bandwidth you need, required features, and the region where you will be streaming to.
Different CDN platforms use different pricing models. Many CDNs use complex per-GB pricing with different regional rates and additional fees for features like transcoding. This approach can be a bit confusing, especially for newcomers to the industry.
If you don't have a good idea of exactly what features you will need and exactly how much bandwidth you may use, this sort of pricing is a shot in the dark.
There are two different types of platforms you can use to access a content delivery network. The first is a dedicated CDN platform. This approach can get a little bit complicated, but if you are self-hosting your video content, it is an okay way to go.
Alternatively, you can use a video platform that partners with CDNs for content delivery. These platforms provide additional features and might be a better option for most video broadcasters. Taking this route removes the specific concern of video CDN pricing since the content delivery feature is lumped into the cost of the streaming software.
Working with a content delivery system that partners with CDNs for content delivery allow video CDN pricing to be wrapped up into the overall video platform fee. 
Top Live Streaming CDN Pricing: A Comparison
Let's take a look at some different live streaming CDN pricing options. In this comparison, we're going to look at five popular providers. We will compare Akamai, Limelight, CloudFront, Azure, and more.
1. Akamai CDN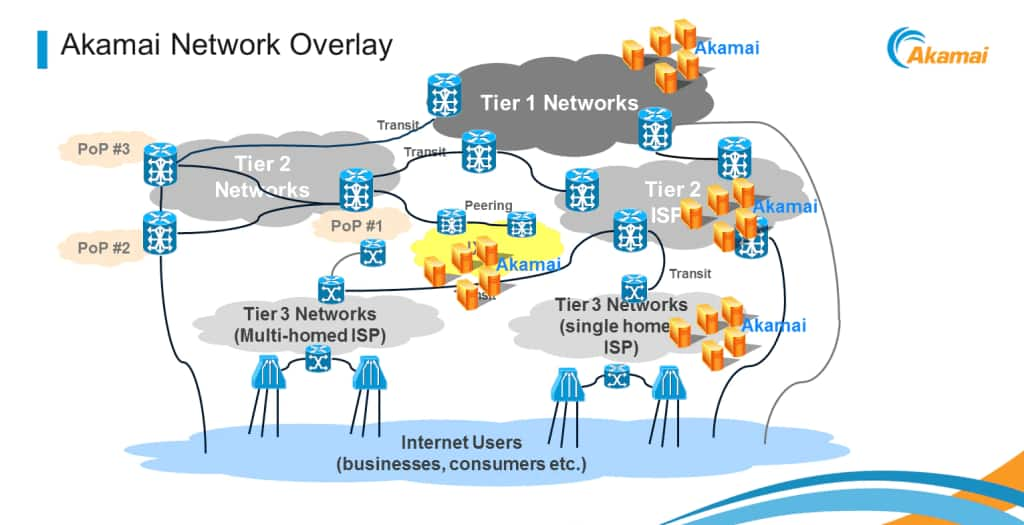 Akamai is the largest content delivery network in the world. This CDN has 365,000 serves in more than 135 countries. Akamai uses state-of-the-art technology to maintain high quality for broadcasters and viewers around the globe.
They've been in the business for a long time and work with many of the world's largest platforms to deliver video and all other types of content.
Their "Media Services Live" division provides live streaming video delivery. This platform includes a range of features that can be reviewed on their website.
Akamai pricing information is not available on the company's website. Each contract is custom priced based on the amount of bandwidth and features you need. However, an assessment by G2 suggests that Akamai is 39% more expensive than the average video CDN on the market.
Another third-party review states that Akamai sells 1 TB of bandwidth for $350 and 10 TB for $3500. This review was updated at the end of 2018, but it is the only 
Although Akamai does not publish information specifically about its pricing, it does provide a basic breakdown of three plans that they offer for Media Delivery. Each plan can be tested with a free trial.
Akamai CDN pricing is not publicly available, so we can't provide you with an accurate Akamai price per GB. However, we can state that Akamai has one of the most robust CDN networks on the market, so you will get a strong CDN network when you purchase an Akamai plan. 
Adaptive Media Delivery
Akamai's Adaptive Media Delivery plan is geared towards broadcasters that prioritize reliable, high-quality video delivery. This plan supports live streaming and on-demand video playback, and it was designed with the viewers' experience in mind.
Some of the technology that this plan uses includes HLS, HDS, MSS, MPEG-DASH, and CMAF. These state-of-the-art protocols make high-quality streaming with low latency possible.
This plan is priced on a case-by-case basis, depending on factors such as usage and bandwidth.
Adaptive Media Player
Akamai's Adaptive Media Player plan is designed to optimize player workflows by simplifying things on the broadcasters' end while increasing the quality of the content delivered to viewers.
This plan is priced on a case-by-case basis, depending on factors such as usage and bandwidth.
Download Delivery
Akamai's Download Delivery plan is a bit different than the two other plans we've mentioned. While it is capable of facilitating the download of video, it is not limited to video. In fact, this plan supports download delivery for a variety of media types.
This plan is priced on a case-by-case basis, depending on factors such as usage and bandwidth.
Alternative Access: Akamai via OVPs
Several of the top OVPs on the market, including Dacast, partner with Akamai for content delivery, Taking this approach is often simpler and more affordable than purchasing a plan directly from Akamai, which is why we recommend working with one of the top OVPs so you can avoid dealing with direct CDN pricing.
2. Limelight
Another powerful CDN is Limelight. Limelight has been serving broadcasters since 2013. This platform specializes in video and general content delivery, but they also offer cloud security and edge computing services.
Limelight supports both live and real-time streaming, meaning you can count on low-latency and buffer-free streaming.
As for Limelight video CDN pricing, there is no public information. Please contact their sales team for a custom quote. 
However, Limelight does have several distinct CDN packages. Each of these can be tested in a free trial, and pricing will be discussed when you are sure that the platform is suitable for your needs.
Content Delivery
Limelight's Content Delivery plan is geared towards delivering all sorts of media content, including websites, images, video, mobile apps, software, and other files.
The purpose of using this plan is to optimize delivery speed and quality in a scalable way.
Video Delivery 
Limelight's Video Delivery plans are specifically geared towards OTT streaming. It supports both live streaming and on-demand video delivery.
This plan has a focus on minimizing buffering to create a phenomenal viewer experience. It allows audiences to participate in live streams in real-time while also providing support for steady on-demand playback.
Edge Compute
Edge computing is an innovative type of content delivery that leans on cloud-based servers rather than more standard PoPs. This offering supports high-quality, low-latency streaming for broadcasters that have global streaming needs to extend beyond geographic infrastructures.
3. Amazon CloudFront CDN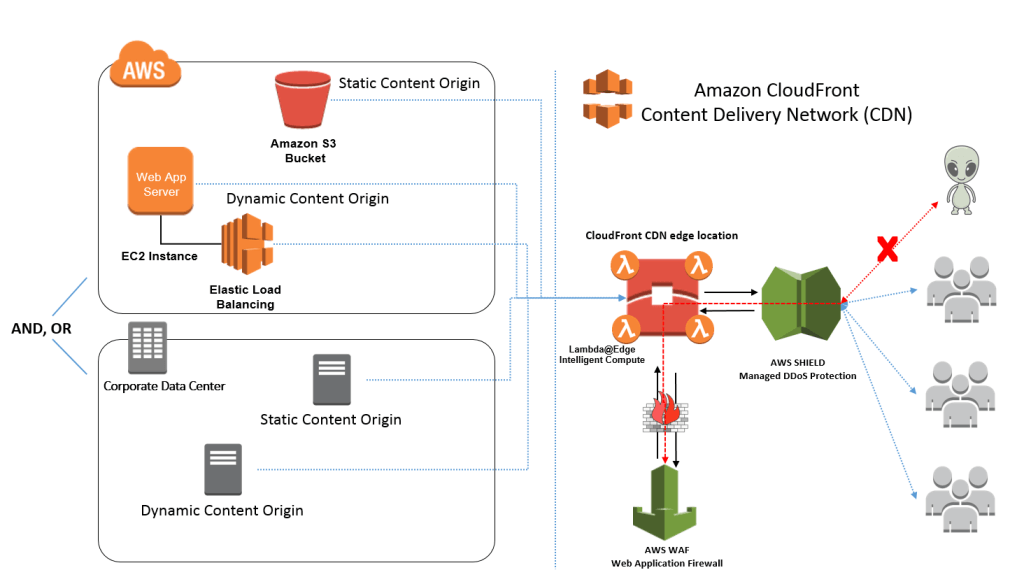 Next up is Amazon's CloudFront CDN. CloudFront is part of the Amazon AWS cloud computing platform. This is a reliable service that is widely used in the industry. CloudFront supports a range of live streaming video features.
Pricing plans can be broken down into three tiers: Free Tier, On-Demand, and Discounted Pricing.
Free Tier
Getting started with CloudFront is absolutely free for the first year. This includes 50GB of data and 2,000,000 HTTP and HTTPS. This includes 1 TB of data transfer out, 10,000,000 HTTP or HTTPS requests, and 2,000,0000 CloudFront Function Invocations.
On-Demand
Pricing for this CDN plan is based on region and data usage. Data usage is broken down by first 10 TB, next 40 TB, next 100 TB, next 350 TB, next 524 TB, next 4 PB, and over 5 PB.
For example, content delivery inside the United States, Mexico, Canada, Europe, and Israel starts at $0.085/GB for the first 10 TB of data. Rates in these regions drop to as low as $0.020/GB when usage is over 5 PB.
Please note that prices are higher in regions with less developed infrastructure. Head over to the CloudFront pricing page to see a full breakdown of rates by region and usage.
Discounted Pricing
Discounted rates are available for broadcasters that are willing to commit to a minimum usage amount for a contract of 12 months or more. Contact the company to learn more about these custom-built plans.
4. Verizon Media
Verizon Media offers a variety of media solutions for different industries and use cases. The "Content Delivery" offering from Verizon Media is suitable for high-quality video streaming. The CDN is widely distributed globally and known for its speed.
Verizon Media's content delivery pricing details are not published on its website or on any third-party websites. The company negotiates each contract on a case-by-case basis, so you need to contact them directly to discuss your specific needs if you are interested in getting a quote.
Free trials are available for Verizon Media's CDN.
5. Microsoft Azure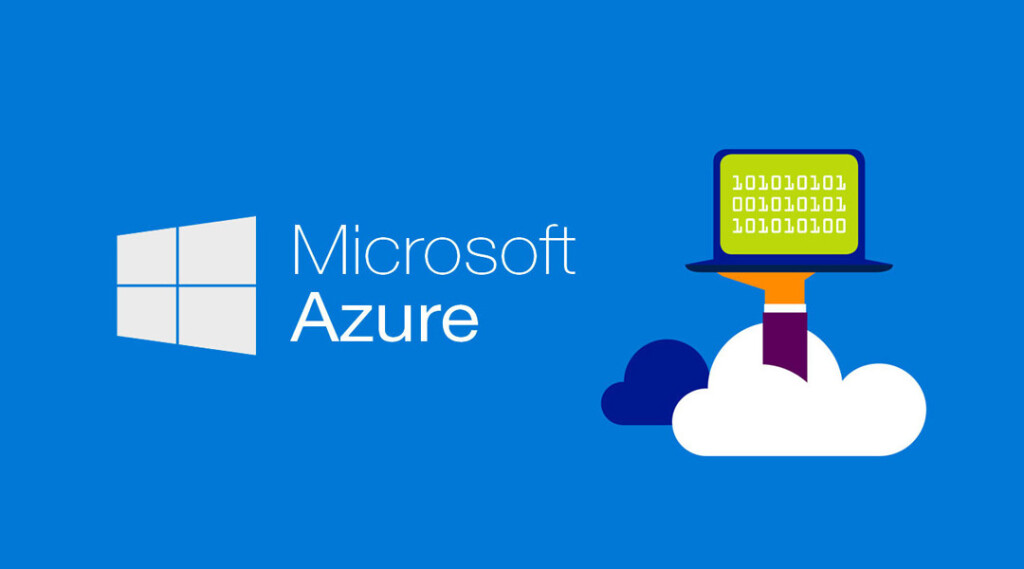 Microsoft's Azure CDN delivers all sorts of content. However, they have a dedicated "Media Services division" that focuses on live streaming and on-demand video.
Like many other CDNs, Azure pricing depends on the region and usage. However, "usage" is defined a little differently on Azure than it is on the other streaming CDNs that we've discussed. This platform's prices are broken down by day and month.
Here are the base rates for the Streaming CDN service from Azure per region in USD:
United States: $2.15/day

United Kingdom: $2.15/day

United Arab Emirates: $2.15/day

Switzerland: $2.15/day

Norway (East): $1.54/day

Korea: $2.15/day

Japan: $2.15/day

India: $2.15/day

Germany (Central and North East): $2.58/day

Germany (North and West Central): $2.15/day

France: $2.15/day

North and West Europe: $2.15/day

Canada: $2.15/day

Brazil: $2.15/day

US Government: $2.69/day

Australia (East and Southeast): $2.15/day

Asia: $2.15/day

South Africa: $2.15
Encoding can be added for an additional fee. This starts at $0.015/output minute.  Tech support is an additional fee starting at $29 per month for basic support.
6. KeyCDN
KeyCDN is a content delivery network that delivers content to 6 continents and over 93,000 deployment zones. This service offers content delivery for video and streaming in addition to delivery and storage of other media, including website data, photos, and more.
KeyCDN prices per region and by usage. Let's take a look at how the prices break down.
North America and Europe
First 10 TB are $0.04/GB

Next 40 TB are $0.03/GB

Next 50 TB are $0.02/GB

Over 100 TB are $0.01/GB
Asia and Oceania
First 10 TB are $0.08/GB

Next 40 TB are $0.06GB

Next 50 TB are $0.04/GB

Over 100 TB are $0.02/GB
South America and South Africa
First 10 TB are $0.10/GB

Next 40 TB are $0.08/GB

Next 50 TB are $0.06/GB

Over 100 TB are $0.04/GB
Custom plans are available for users who plan to use over 100 TB/month.
7. Fastly
Fastly offers a cloud-based content delivery solution Fastly offers several products for video streaming, including security, load balancing, and image optimization.
Fastly prices their services based on the region and usage. Here is a complete breakdown of Fastly pricing by region.
North America
First 10 TB: $0.12/GB

Next 10 TB: $0.08/GB

Per 10,000 requests: $0.0075/GB
Europe
First 10 TB: $0.12/GB

Next 10 TB: $0.08/GB

Per 10,000 requests: $0.0075/GB
Asia
First 10 TB: $0.19/GB

Next 10 TB: $0.14/GB

Per 10,000 requests: $0.0090/GB
South America
First 10 TB: $0.19/GB

Next 10 TB: $0.14/GB

Per 10,000 requests: $0.0090/GB
Australia & New Zealand
First 10 TB: $0.19/GB

Next 10 TB: $0.14/GB

Per 10,000 requests: $0.0090/GB
Brazil
First 10 TB: $0.28/GB

 

Next 10 TB: $0.24/GB

Per 10,000 requests: $0.0160/GB
India
First 10 TB: $0.28/GB

Next 10 TB: $0.24/GB

Per 10,000 requests: $0.0160/GB
South Africa
First 10 TB is $0.28/GB

Next 10 TB: $0.24/GB

Per 10,000 requests: $0.0160/GB
Fastly also offers packages based on global delivery.
Free
Test up to $50 of traffic for free, then pay as you go with brandwidth pricing.
Essential
3 TB global delivery

30MM Image Optimizer images per month
Profesional
10 TB global delivery per month

100MM Image Optimizer images per month
Enterprise
Unlimited global deliver

Custom Image Optimizer images
Pricing is not listed for these packages. Yuo have to put in a request to talk to a sales rep for pricing.
8. StackPath
StackPath is an innovative edge computing service and content delivery service. This company's powerful CDN delivers video content and other media on a global scale.
Stack Path combines an edge cloud component with standard CDN servers. This company collaborates with a number of others to give users the best results possible.
There are three pricing plans for edge content delivery from Stack Path. Let's see how they compare to one another.
Edge Delivery 20
The Edge Delivery 20 plan is $20/month and includes the following features:
CDN: 1TB Bandwidth per month

WAF: 5M Requests & 5 Rules per month 

DNS:  2M DNS Requests per month

Monitoring: 1 Service
Edge Delivery 200 
The Edge Delivery 200 plan is $200/month and includes the following features:
CDN: 10TB Bandwidth per month

WAF: 10M Requests & 10 Rules per month 

DNS: 5M DNS Requests per month 

Monitoring: 5 Services
Edge Delivery 2000 
The Edge Delivery 2000 plan is $2000/month and includes the following features:
CDN: 100TB Bandwidth per month 

WAF: 50M Requests & 20 Rules per month 

DNS: 10M DNS Requests per month 

Monitoring: 10 Services
9. Cloudflare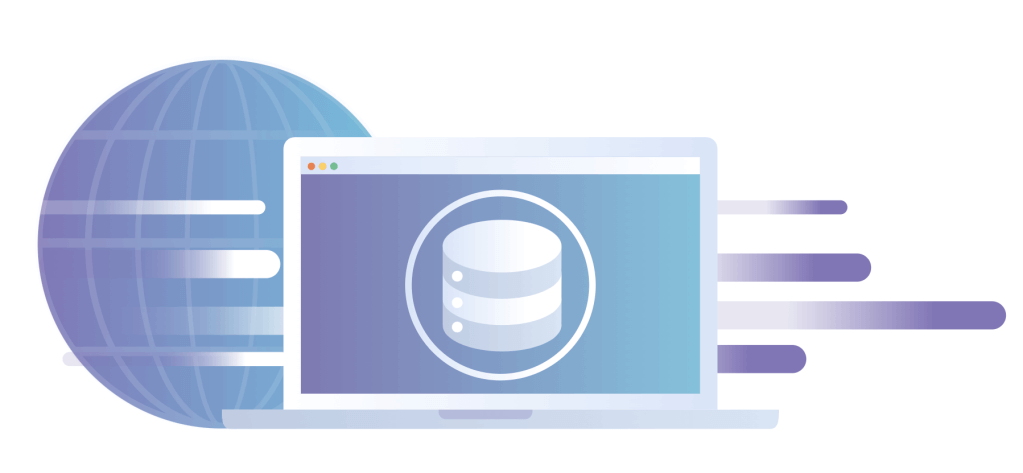 Cloudflare is a growing CDN with widely distributed PoP worldwide. PoP is an artificial demarcation point or interface point between communicating entities.
Cloudflare has simple, transparent pricing plans. Their packages come in four tiers. Let's break them down.
Free
A free version of Cloudflare is available for personal websites. It offers basic security and up to 100,000 worker requests. Unfortunately, the plan doesn't support video hosting.
Pro
The Pro plan is $20/month and includes access to more advanced content delivery features. These features are designed to increase delivery speeds and quality of the media distribution.
Business
Business plans cost $200/month per domain and take everything from the Pro plan to the next level. In addition to faster, more reliable content delivery, business plans come with 24/7 support.
Enterprise
Enterprise plans are custom priced for each user, but they include access to more advanced content delivery features, including SSO support, analytics, China network access, network prioritization, and more.
10. Leaseweb
Leaseweb, which has been on the market for over 20 years, offers a wide variety of digital services, including content delivery. The platform offers access to both private CDNs and multi-CDNs.
Leaseweb offers four plans, but unfortunately, the company does not publish pricing information on its site. Interested broadcasters must call for a custom quote.
Let's take a look at each of the plans.
LSW Delivery
Leaseweb's LSW Delivery plan includes access to 1 CDN, 6 PoPs, and 20 data centers. It is considered the "cost-effective" option that uses the Leaseweb CDN. 
Multi-Delivery Volume
The Multi-Delivery Volume plan from Leaseweb includes access to 3 CDNs and 85 PoPs. This delivery plan has a global reach. It uses several CDNs and is marketed as having a "reasonable cost."
Multi-Delivery Premium
Leaseweb's Multi-Delivery Premium plan includes access to 9 CDNs and over 300 PoPs. This plan is geared towards advanced, high-performance streaming.
Private CDN
Private CDNs give broadcasters the ability to stream on their own network. Users can choose between a multi- and single-CDN approach in order to optimize the performance in their specific situation. This plan is scalable and puts broadcasters in control of their content delivery.
Accessing a CDN via an Online Video Streaming Platform
Many broadcasters don't invest in a CDN directly, but they access one through their online video platform. This is generally much more convenient and cost-effective.
Choosing an online video platform with a built-in CDN helps save the headache and hassle of sorting out another layer of technology. For broadcasters who are business people first, going with a streaming video platform that is already equipped for content delivery makes the most sense. It also simplifies video CDN pricing, as everything is include with your video hosting platform.
Dacast's CDN Access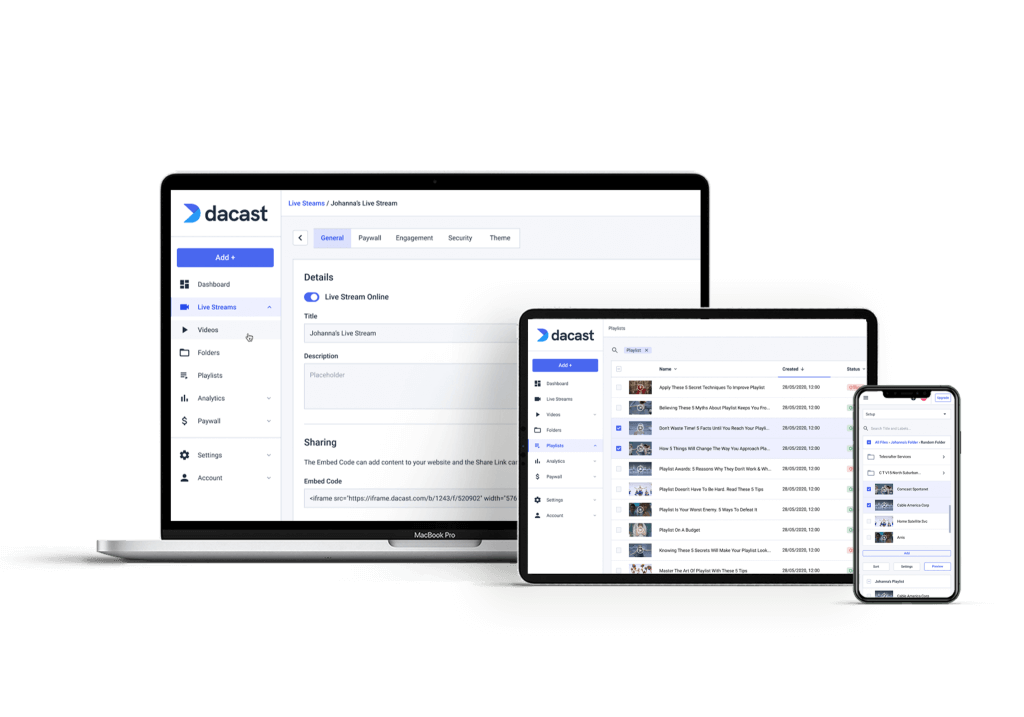 Dacast is an online video streaming platform that partners with a few of the world's best CDNs to resell its streaming data at a very special price. All live streaming and VOD content on Dacast is delivered via Limelight or Akamai.
Dacast also adds a wide range of video streaming features, many of which are unavailable with other CDN providers.
Pricing is cost-competitive. Our Starter plan costs just $39 per month for new streamers and low-volume needs. The popular Scale Plan, which runs at $188/month comes with reduced per-GB bandwidth costs. Custom-priced plans are also available for high-volume streaming needs.
All of our streaming pricing plans include access to pro-features like monetization, privacy and security, easy embedding, and video API access.
Conclusion
Live streaming CDN pricing comes in many forms. You can tell by our comparison that there is no standard pricing other than by the use of bandwidth. There is also so much variety within the available pricing options for each CDN.
Our professional opinion is that using an online video platform with a CDN partnership is the way to go. It simplifies the live streaming process and takes a bunch of guesswork out of the cost of streaming.
Are you ready to check out how our live streaming solution could boost your business? See for yourself with our 14-day free trial. All you have to do to start your trial is to create a Dacast account. No credit card is required.
Thanks for reading! We love to hear from our readers, so if you have any questions or experiences to share, let us know in the comments. And for regular tips on live streaming, feel free to join our LinkedIn group.