Choosing Between Live Streaming Software
If you're diving into the world of live streaming for the first time, you're eventually going to have to decide what software to use. Choosing between live streaming software can be a challenge. There are a lot of different options available, with a confusing array of features and pricing structures.
This article will demystify the various live streaming software packages (aka encoders) that are available today. We'll look at three of the most popular choices and their fundamental attributes. We are going to be focusing on those that are RTMP-based.
OBS Studio
We'll start with the most popular, open-source live stream encoding software: OBS Studio.

Features
OBS (Open Broadcaster Software) Studio is a free broadcasting software to stream live video and record live streams. This live streaming software is compatible with Windows, Mac, and Linux. You have direct integration with several live streaming services and can use RTMP ingest stream which makes OBS Studio compatible with most of the video streaming platforms of the market.
OBS Studio supports FLV/MP4 video files and AAC/MP3 audio files as well as basic video effects, such as chroma key. It includes a built-in basic audio mixer. One of the cool things with OBS Studio live streaming software is the ability to add multiples video sources and audio sources with a very easy transition between each one of them (you just have to click on an icon to enable or disable the source).
The last feature I want to talk about here is the support for added functionality via plugins (there are a LOT available!). Because it is open-source, it's relatively easy to create modified versions of OBS Studio that integrate new features or streamline your workflow (as we have done at Dacast).
Price
Free
Platform
Available for Windows, Linux and Mac OS. Download here.  See also Tutorials and Forum discussions for help.
Pros
Free
Widely supported
Customizable
Cons
No support for multi bitrates streaming
Basic set of features
Wirecast
The next application we will examine is Wirecast, a professional level encoder for live broadcasts from the Telestream corporation.

Features
Wirecast has some advanced features that set it apart from the competition. For example, Wirecast allows input feeds from cameras, your desktop, video or picture files, and even attached iOS devices. The latter is done through an application called the Wirecast Cam App.
The encoder supports live switching, but also transitions, lower thirds, titles, picture-in-picture, and other elements that add polish and professionalism to a broadcast. For sports, Wirecast even features a scoreboard overlay feature to immerse the audience in the game.
Other advanced features provided by Wirecast include chroma key, playlists, Twitter feeds, support for all common encoding formats and streaming protocols, external monitor output, and recording to disc. This is only a partial list, as Wirecast is very full-featured.
Price
Wirecast Studio, the basic version of the software, costs $495.00. The advanced version, Wirecast Pro, adds support for HDV, replay, more devices, and other features for $995.00. If you need premium support, you can purchase it for $99.
Platform
Windows and Mac OS. Download a free trial here. It requires a relatively powerful computer, especially for HD video streams.
For the tutorial, it is here.
Pros
Many features
High-quality menus
Broadcast-level solution
Cons
Cost
Uses more CPU than vMix in some of our tests
vMix Live Production Software
Let's take a look now at vMix, another professional-level live streaming software package.

Features
Though Wirecast offers a wide range of features, vMix may overtop it with support for video up to 4k resolution, DVD playback, and just about every file format you can imagine. vMix provides similar transitions to Wirecast. It also offers live video effects, including color correction, sharpening, zoom, rotate, pan, and crop.
vMix is well-suited for highly demanding live productions. One example is its support for a touchscreen web interface. This allows a producer to use a handheld tablet to switch sources in real-time without having to sit behind a desk.
For situations in which you're making minor edits to the live stream, vMix allows you to set a short delay between recording and the live stream. It also supports slow-motion and concurrent recording, streaming, and output to viewing monitors.
Price
The price of vMix live streaming software varies depending on the number of inputs and overlay channels you require, as well as on the resolution at which you wish to stream. The basic version of the app with 4 inputs and SD resolution is free. The basic HD version of the software is $60. Multi-source streams with high resolutions increase the price, with a 4k version coming in at $700.
Platform
vMix is available for Windows only, although the Desktop Capture program is available for Mac OS X. You can download a free trial here and access a how-to guide here.
Pros
Graphics-accelerated (mid-range CPU can handle streaming HD video)
Professional-level features
A trusted company that offers a wide range of professional live streaming products and services
Cons
Price
Complexity (steep learning curve)
Only available on PC
Other Encoder Software
Of course, these aren't the only three options for live streaming software out there. Alternatives like VidBlasterX, XSplit or also hardware encoder are also worth considering. In some settings, these products will provide more than enough power and features.
Whichever encoding live streaming software you're leaning toward, make sure to download a trial version and run plenty of tests to determine compatibility with your hardware and online video platform with CDN access. The last thing you want to happen is to run into some glitch in the midst of an important broadcast. We recommend you test out the streaming solutions of a given platform before committing. That way, you're sure that the platform offers the features you need!
And of course, if you need more power and reliability than can be provided by live streaming software, you should probably look into hardware encoders. vMix, for example, has a wide range of portable, high-powered encoding systems that provide the most robust, versatile, and capable options for broadcast situations. Other hardware encoders, including rack-mounted models that are made for permanent use, can be found on the B&H Photo Video website or at comparable stores.
Conclusion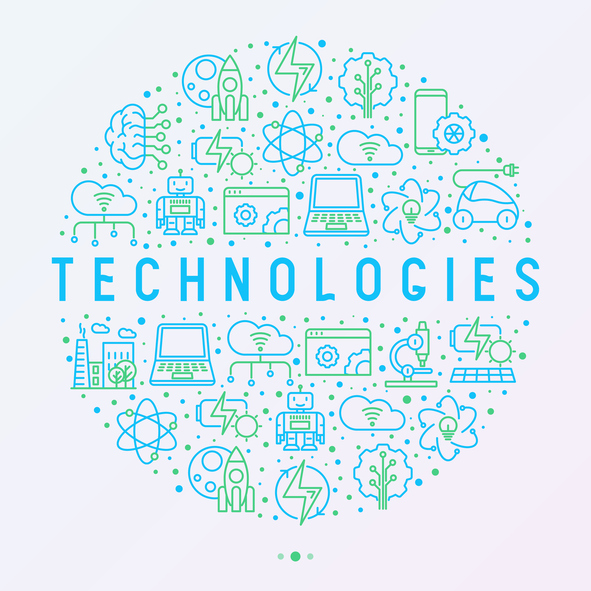 We're operating in a golden era of live streaming. The tools to broadcast your content via live streaming software are more affordable and powerful than ever before, and encoding software is no different. Now, all sorts of organizations have the ability to reach a worldwide audience with minimal expenses. We hope this article has helped you choose the right encoding software for your live streaming needs.
Dacast helps a wide range of businesses get started with live streaming–whether you want to occasionally stream live video on your website, do regular, professional live event broadcasts, or anything in between! If you'd like to try out our services, you can check out how our live streaming platform could boost your business with our 14-day free trial (no credit card required). We'd love to help you meet your streaming goals today.
We love to hear from our readers, so if you have any questions or experiences to share about live streaming software, let us know in the comments! For regular tips on live streaming, feel free to join our LinkedIn group.
Thanks for reading and happy streaming.
By Max Wilbert