How to Start a Video Streaming Business
Have you been contemplating how to start a video streaming business? You've come to the right place. In 2019, the video market is booming. Overall, video streaming is predicted to be worth $70.5 billion by 2021. Live streaming is making up the majority of that growth. In fact, live streaming can support any type of business.
This blog will provide an introduction to how to start a video streaming business specific to your goals. First, we'll look at a few of the different business models out there. Then, we'll cover key business video functionality and how to access it.
Are you ready to learn how to start a video streaming business? With that outline in mind, let's dive right in.
How to start a video streaming business: Business Models
Let's begin by discussing some possible business models. Not surprisingly, there are countless ways to build a business around online video. The most obvious example is direct sales. However, you can also use video to market products, share events, and much more. Overall, companies that use video features grow revenue 49 percent faster than those that don't incorporate video. Let's take a look at some of the business models out there in today's market.
OTT video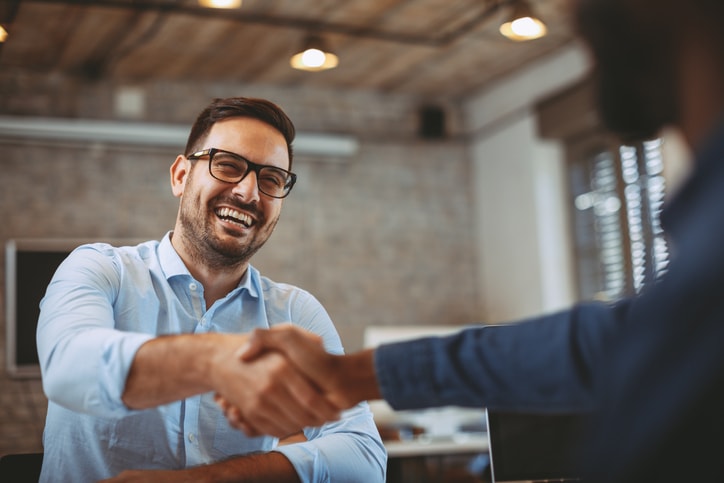 The term OTT refers to Over-The-Top video. These days, it generally refers to content delivery online—and especially premium content.
One example of an OTT video comes from IDF1, a French television station that broadcasts sports, entertainment, and news.
Using the Dacast platform, IDF1 has created a free app that allows users to watch content on mobile devices. This integration allows engineers and employees at the IDF1 TV studio to upload, manage, and deliver live broadcasts to mobile viewers. All of this extra functionality works alongside existing distribution channels with minimal extra effort. Broadcasters can monetize their content via advertising, subscriptions, or pay per view transactions easily.
For another example of the OTT business model, check out the TV station BVN.
Reselling
When deciding how to start a video streaming business, you might also consider reselling. Reselling involves businesses purchasing access to live streaming and VOD hosting services. Then, the business resells this functionality (often with value-added services) to others.
One example of this business model is Striv.TV. Founded in 2012, Striv.TV works with more than 85 high schools in Nebraska to provide live streaming solutions for events and sports. Striv.TV uses the Da
Dacast video API to integrate video streaming and storage into their existing workflow.
Striv.TV customer schools can log into a customized dashboard to upload and manage content, as well as access analytics. From the perspective of end-users, it's transparent that Striv.TV is using the reseller business model.
Education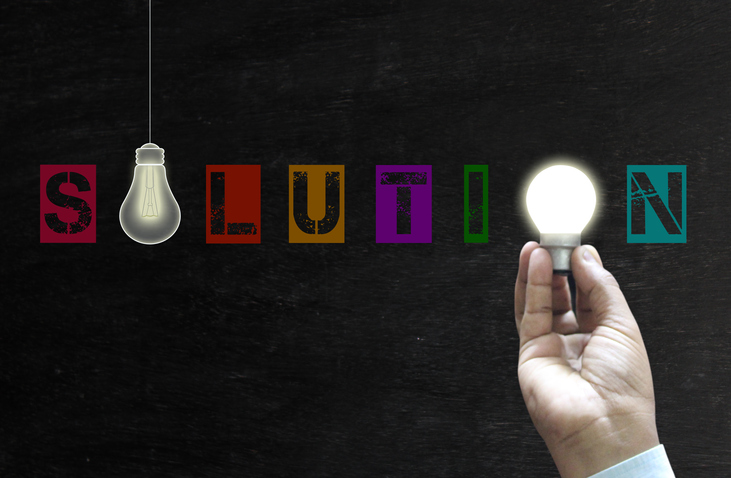 The third major area in which video businesses are succeeding relates to education. Nowadays, educational video is extremely popular for those seeking to increase their skills, learn a new language, learn to code, practice yoga or other physical exercises, and more.
One example of the education business model comes from MorningCME. MorningCME is a Continuing Medical Education provider that uses Dacast content management video API to stream live and on-demand classes. Medical professionals can watch these videos and gain credits toward maintaining their professional certifications.
MorningCME hosts and delivers its video broadcasts via the Dacast online video platform. However, this process is fully transparent to users. Dacast branding doesn't appear anywhere. This is the benefit of using a white-label service. White-label broadcasting allows you to use custom branding on your videos, streams, and services.
In this way, MorningCME can add custom branding to its live streams and VOD content. Then, this content reaches all their viewers on their unique devices, wherever they are. The Dacast API makes this process possible, a process we've discussed before.
Sports and entertainment
Not surprisingly, the sports and entertainment category is always popular. More than 30 percent of fans now stream sports to their phones or tablets. Additionally, one-time events like sports are perfect for pay-per-view monetization. In fact, this industry represents another major business opportunity. For example, Dacast user CDFL has long used our services to stream and monetize football games.
Conferences, live music, and other events
Finally, let's touch briefly on other live events. This category is a massive one. In general, events of all kinds make very popular live streams. And you don't need to worry about video streaming solutions decreasing in-person attendance. In fact, research shows that the opposite is actually true. Sixty-seven percent of live video viewers are more likely to buy a ticket to a concert or event after watching a live video of that event or a similar one.
The importance of API access and SDKs
Next, let's shift gears and look at some of the key video features for business users. If you're considering how to start a video streaming business, these features are essential in most cases.
First, let's discuss APIs. The term API stands for Application Programming Interface. An API allows you to code customized solutions for your video needs.
According to Streaming Media, "The video workflow and distribution environment is incredibly complex, and the way to build a best-of-breed system or even just gain finer control over tasks—especially when delivering video at scale—is by API."
Today, most businesses are migrating to API-based workflows for online video. Even if you're not sure how to use an API, or how to make use of it, you can take our word for it. Video APIs are essential for most video businesses today. You'll thank us later for taking this trend into account!
You should also look for video SDKs when you're starting a video business. SDKs, or Software Development Kits, make it easy to build custom apps for given platforms (like iOS, Android, or Roku). Building mobile apps has the potential to grow your monetization base hugely. In recent years, mobile app usage has increased by 69% year-on-year and continues to trend up.
White-label service, white-label platforms
The second key element of a business-grade video platform is white-label service. In the video business, "white label" refers to a service that doesn't include any branding except your own.
For example, when you use the Dacast video player, there is no logo included and no mention of Dacast at all. The only logo present is your own—if you choose to use it!
There is also a second, advanced level to white-label service. This is the ability to create a white-label platform. This is the functionality that resellers use to flip Dacast solutions and offer live streaming and VOD hosting to their own clients. All our broadcasters can use custom branding on the entire Dacast video streaming platform. This way, their users won't see the Dacast logo or name anywhere. This enables professional reselling and custom branding at every level.
Powerful CDN delivery
Last but not least, the final element when deciding how to start a video streaming business is a CDN. A CDN, or Content Delivery Network, is a global network of servers that help distribute video and other digital content around the world.
CDN businesses are specialists in getting data to a given destination quickly. It doesn't matter whether that destination is in rural Ohio, New York City, Johannesburg, or Shanghai. Specialist load-distribution software helps to ensure that content delivered via a CDN has minimal buffering, latency, and other quality issues.
New businesses do have the option of working with a live streaming CDN directly. However, direct CDN contracts can be confusing and expensive. Costs are to predict, as they're based on usage and a wide array of other factors.
A better approach is to use an online video platform, such as Dacast. The Dacast OVP  partners with a top-tier CDN, Akamai, for reliable and global delivery. This approach affords you all the benefits of using a CDN, with none of the downsides of going at it alone. Pricing is simple and predictable, and the platform is easy to use and customizable.
Conclusion
We hope this article has helped you to enlighten you on how to start a video streaming business. As we've discussed above, a key element involves choosing an online video platform that's right for you.
Not yet streaming with Dacast and interested to learn more? You can read all about our live streaming pricing plans to see which is the best fit for you.
That said, a great way to take the next step is with a 14-day free trial (no credit card required) to the Dacast platform. Our powerful, scalable, easy-to-use streaming solutions can power the core of your video streaming business. Just click below to sign up and start streaming live today:
We'd love to hear from our audience on this topic. Any questions or feedback about how to start a video streaming business? Let us know in the comment section below. We'll respond, and we look forward to the dialogue. For regular tips on live streaming and exclusive offers, you can also join the Dacast LinkedIn group.
As always, thanks for reading and good luck with your live broadcasts.
By Max Wilbert.
Subscribe Now
Stay up-to-date with the latest features and product releases. Cool tips, expert advice and more.