Upload Streaming Videos to Share: 10 Features That Make the Task Easier
No matter how little or how much content you produce, uploading your videos is one of the most time-consuming and stress-inducing steps of the whole process. The right video content management system (CMS) can make the entire process of uploading your content easier and less frustrating. No more worrying about whether your bad internet connection will tank your entire upload; a professional-grade video CMS has built-in backups and other features to keep your content safe while you upload and share it.
Table of Contents:
Why is Easy Video Uploading and Sharing Important?

How to Upload Video and Share

10 Features That Make Uploading and Sharing Streaming Video Easier

Conclusion
Why is Easy Video Uploading and Sharing Important?
Producing a video or live stream event takes an exceptional amount of time and skill. From planning to shooting, editing to sharing, it can take tens of hours to take a single video from concept to execution. Imagine you're trying to upload that video for distribution on your platforms from an unstable internet connection: You spend the whole time your video is uploading worried that you will lose the connection and all your hard work is lost to the ether. With the right professional-grade video CMS, you can upload your videos confident your day won't be derailed by a spotty internet connection or you closing the lid of your laptop. This saves you time, money, and hassle when putting your content out into the world.
How to Upload Video and Share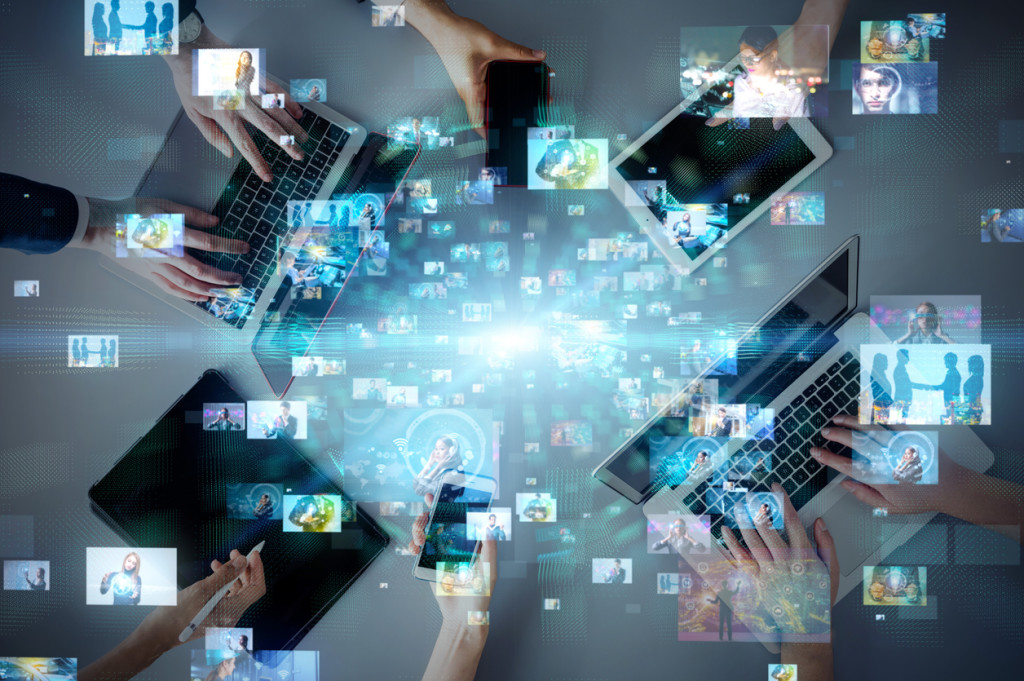 Uploading video with ease keeps you focused on more important things.
Whether you're migrating existing video content to a new video CMS or you're uploading a brand-new creation, uploading your video content is quick and easy. Simply select the video you want to upload and choose your method, then wait for your video to be uploaded. Depending on your video CMS, some upload options you may have include:
Bulk uploading: Select multiple video files to upload at once, and features such as auto pause and resume protect your content as it transfers.

FTP uploading: File transfer protocol (FTP) uses a client to offer secure video uploading. The client connects to an FTP server, where you send your files for storage and use.

Dropbox integration: Some professional-grade video CMS platforms, including Dacast, offer an integration allowing you to drag and drop your files into a Dropbox folder without opening your browser. 

Video library migration: Move your existing video library that's hosted on another platform over to your new video CMS using a batch transfer of your files.
10 Features That Make Uploading and Sharing Video Easier
The right video CMS has a variety of built-in features that make uploading and sharing your videos easier than ever before. Some of the most sought-after features include:
Secure video upload

FTP upload

Bulk upload tool

Dropbox upload tool

Video library migration

Video replace

One-click sharing to social

Multi-bitrate encoding

Video hosting

Mobile video hosting
These features help make it easier and faster to get your content onto the internet and ready to share with your audience.
1. Secure Video Upload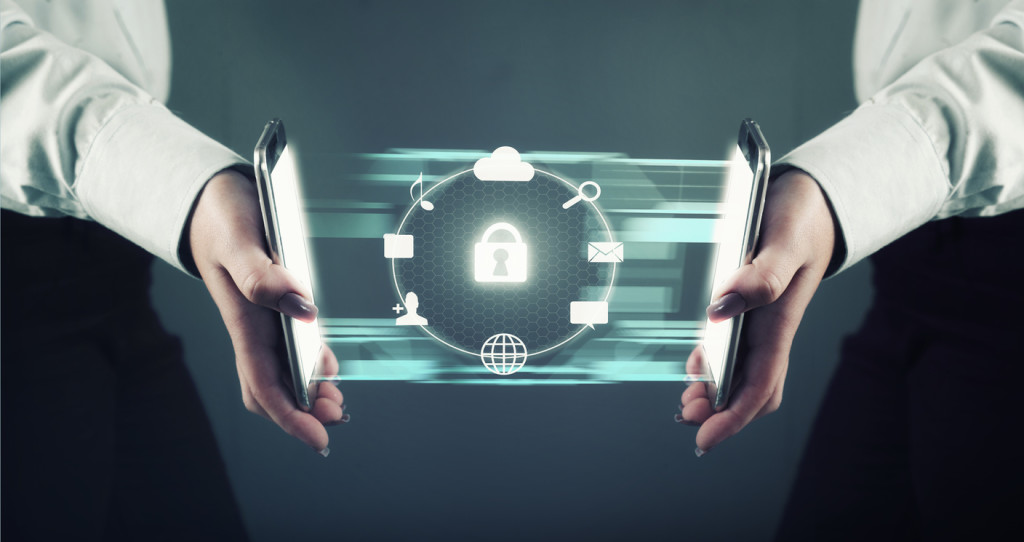 Secure video uploading protects your files if you have an unstable internet connection.
Nothing is more frustrating than losing your internet connection mid-upload and having to start all over again.  A secure video upload feature includes auto-pause and resumes capability, meaning your upload pauses as soon as the platform detects you've lost stable internet connection. It then resumes as soon as your connection is restored. You don't have to sit and babysit your videos as they upload, but you also don't need to worry that walking away from your computer for a few minutes will cost you hours of time spent waiting. Some platforms, such as Dacast, include extra features on their secure video upload tool, including:
Transcode presets

Watermarking

Thumbnail generation

Bulk uploading
Each of these extra features is designed to make the task of getting your videos ready to share with the public easier.
2. FTP Upload
FTP servers are considered safe, reliable ways to transfer large volumes of files. Rather than directly sending the files from your computer into the video CMS client, for example, with FTP uploading you send all those files to the FTP server. The files are then stored on that server but are accessible in your video CMS platform. For many broadcasters and video creators, the main benefit of using an FTP server is the ability to safely and securely send large amounts of data, storing those files somewhere off-site for future use.
3. Bulk Upload Tool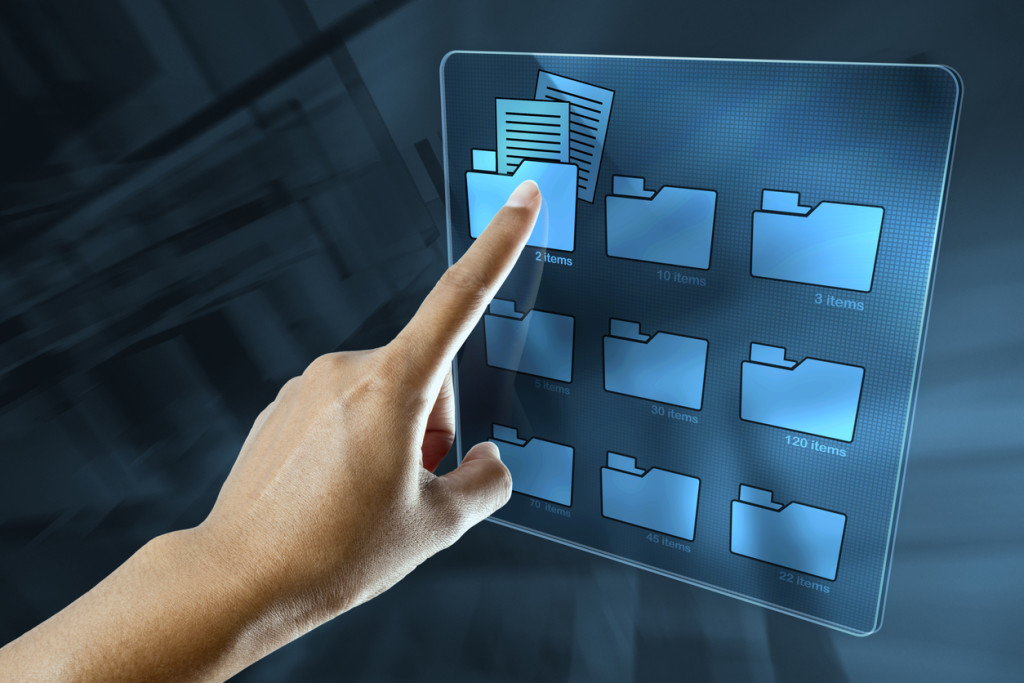 Select multiple files and upload them all at once, saving you time.
Uploading your video content one file at a time is fine if you've only got a few things that you need to get ready to share, but individual uploading isn't practical if you have a lot of content. With a robust online video hosting solution, this feature gives you the option to select multiple video files to upload at once, starting the upload with the click of a button. Get an entire series of videos, such as those recorded at a live event, ready to distribute to your audience all at once. Auto-pause and resume protect your content in case you have an unstable internet connection or you need to pack up your laptop and change locations.
4. Online Storage Services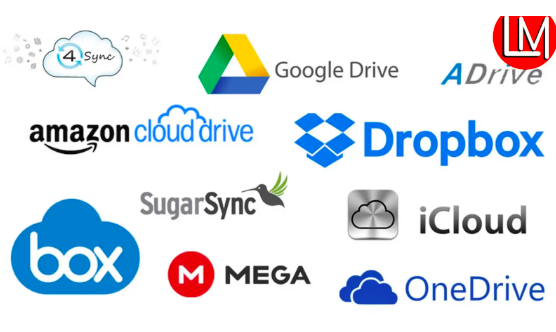 Rather than uploading your content directly to your hosting server,  online storage services like Google Drive allow you to store and share your videos. Once they're there, you can share your video content directly from Google Drive, saving server space.
There are also a lot of storage services available online such as Dropbox, Wetransfer, Box, and Onedrive that you can use to store your content.
5. Video Library Migration
Unless you're new to video content creation and distribution, chances are you have a wealth of video content already stored somewhere else. The right professional-grade video CMS will allow you to migrate your video library from one platform to another, saving you a great deal of time and energy.  With many of these video library migration tools, you are not only able to bulk transfer your video files to your new platform, but you also maintain all the organization and tagging you had attached to the files in the first place. This makes transitioning your content fast and easy, with much less stress.
6. Video Replace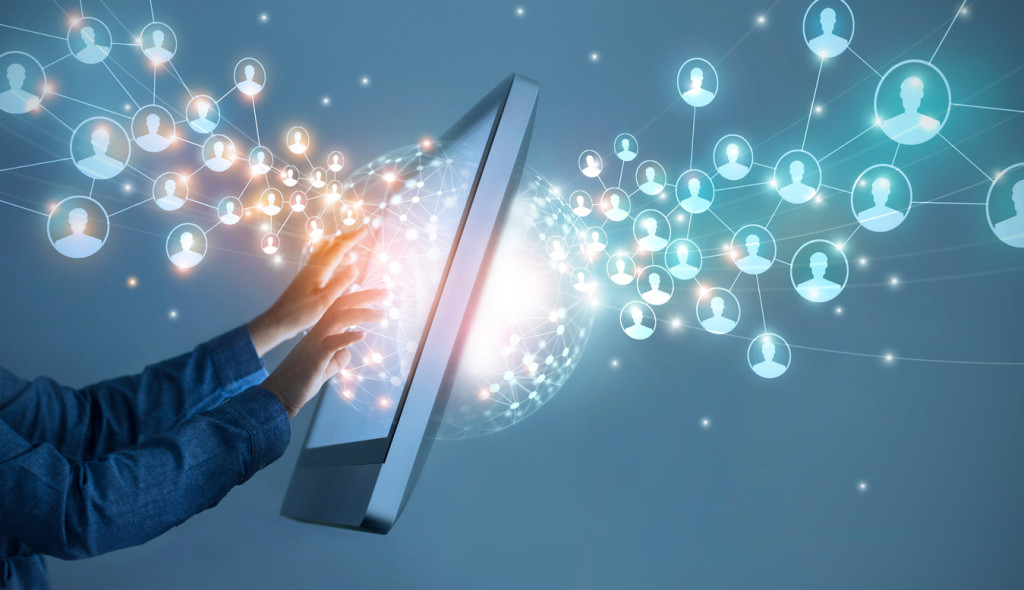 Replace old video files without hunting down the embed codes.
The longer you create video content, the more likely your older content is to become outdated. Whether the facts and information change, you switch up your website, or your style evolved and you wanted to refresh the video, switching out all outdated content can be frustrating. Some professional-grade video CMS platforms, such as Dacast, offer a video replace feature. This function allows you to replace an old video on your website with fresh, new content without having to change the embed code.  Simply upload your new video using the "Replace" feature, and that video automatically updates everywhere on your website once the upload is complete.
7. One-Click Sharing to Social
Sharing your content is an important step in getting it noticed by your current audience and those who may become your audience.  While there is no shortage of software to use to share your content, these typically require extra monthly membership fees, a new login, and extra time on your part to create all the social media posts. They may advertise that they make social sharing "easy," these extra steps and costs can make them anything but easy. Rather than working with an extra piece of third-party software, a good professional-grade video CMS will offer one-click sharing to your social media platforms. Just upload your video, click a button and your content is displaying in your followers' social media feeds.
8. Multi-Bitrate Encoding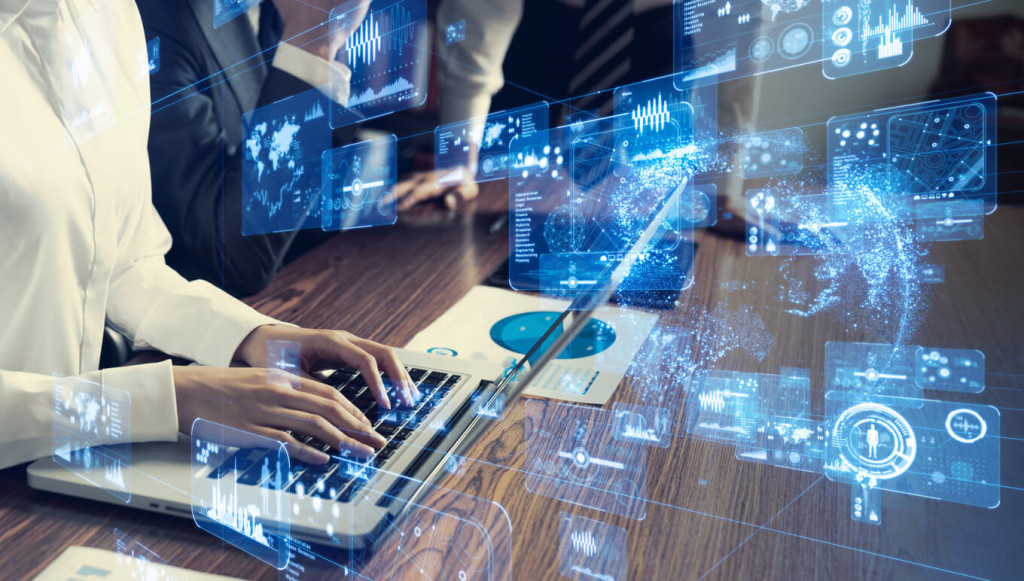 Automatically optimize your videos based on your viewers' internet connections.
To get the most out of your video content, you want your viewers to be able to watch your videos with the highest quality live streaming solution. Because internet connection reliability and device capabilities differ, each individual viewer's definition of "high-quality" is unique to their situation. Rather than only offering your content in a single bitrate, which could weed out some users with slower internet speeds, multi-bitrate encoding allows you to present your video content to each user in the bitrate that best suits their needs.  This concept is called video encoding. To give you a real-world example, imagine that viewer One, with a great, high-speed internet connection will watch your video in the highest possible quality. A second viewer who is using spotty public WiFi will see the video in a lower quality, but one that minimizes the amount of buffering time it takes to load your video. Multi-bitrate encoding keeps your viewers happy and decreases frustration with the load times of your video, making it more likely that everyone will watch your video until the end instead of just closing the browser in annoyance.
9. Video Hosting and Organizing
Storing and organizing all your video content is key to allowing you to easily share and monetize it. Without proper video hosting tools, you may lose a viewer who otherwise would have watched several of your videos in one sitting. Utilize categories and subcategories to group your videos by subject matter. This allows your viewers to easily find videos that interest them and includes suggested video content to keep users viewing your content. The right professional-grade video CMS also features a smart playlist feature. This makes it easy for your users to save your video content into a playlist to watch at their convenience. Additionally, you can create playlists grouped around specific subjects to easily share your content so you can introduce your users to the videos you think are helpful to view together.
10. Mobile Video Hosting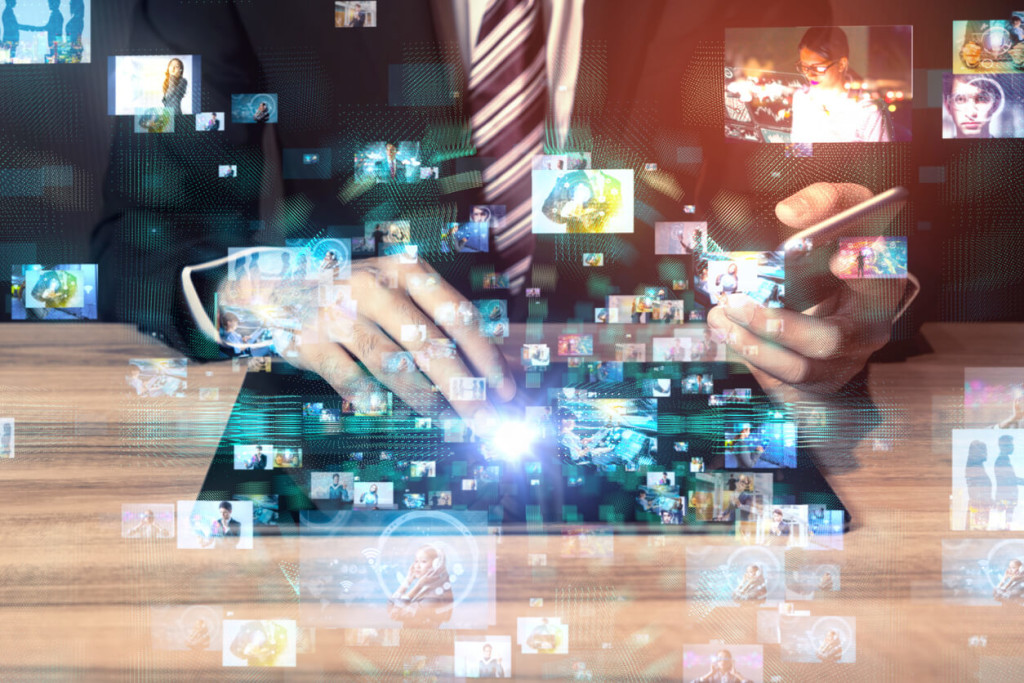 Easily upload videos that play well on all modern devices and browsers. 
Mobile devices are increasingly becoming the method of choice for internet access, with their dominance expected to continue to grow. With professional-grade video CMS platforms, you enjoy specialized video players that are designed to be compatible with all modern devices. Dacast, for example, utilizes an HTML5 player that optimizes the viewing experience for every user. The adaptive viewing experience means that you're not going to frustrate users by forcing them to download older browsers if your player isn't compatible with their version. It also means that your videos will display at the quality that's best suited to your viewer's internet speed throughout the whole video, decreasing buffering time and offering a smoother viewing experience.
Conclusion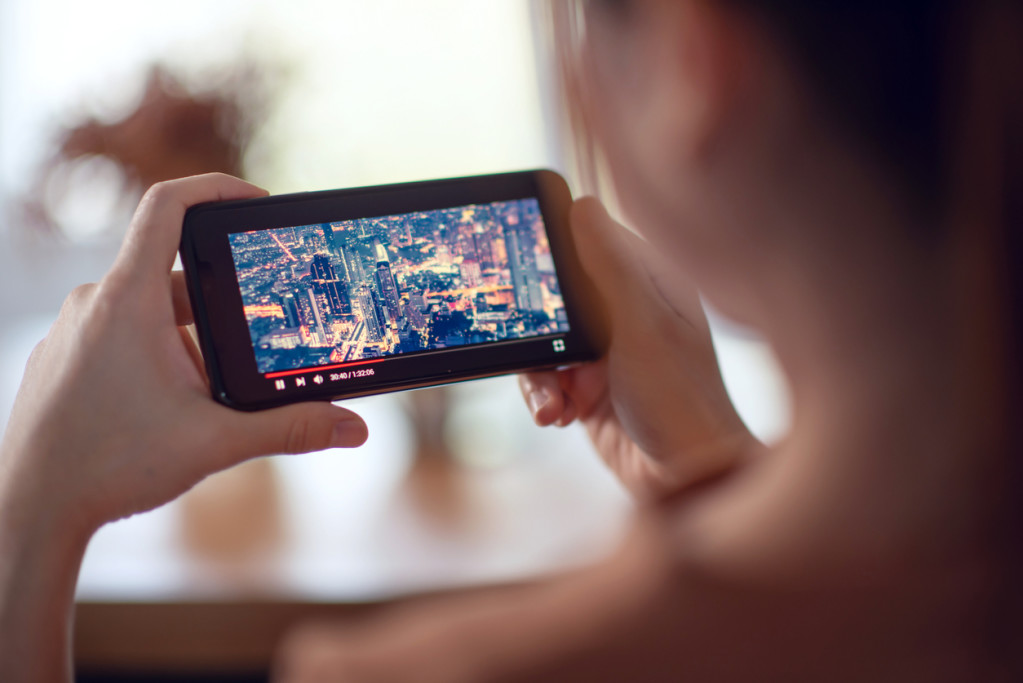 You've already spent hours planning, shooting, and editing a piece of video content that you feel is valuable and entertaining to your audience. Uploading that video file does not have to mean you sit at your desk, biting your nails and hoping for the best. With a great professional-grade video CMS such as Dacast, which was named Best Small/Medium Business Platform in the 2019 Streaming Media Readers' Choice Awards, you get a wealth of features that make uploading and sharing your video content fast, easy and secure. No need to worry about whether you will lose your internet connection mid-upload; your files are protected every step of the way. Ready to see what Dacast can do for you? Try it risk-free for 14 days (no credit card required to register), and you will not have to sign any long-term contracts or pay hefty startup fees.
You can also join our LinkedIn group for exclusive offers and live streaming tips. Let us know what you think in the comments below and, as always, thanks for reading!