We're not even halfway through 2019, and it's already been a major year for the live streaming industry. We've seen acquisitions, market shifts, and technological innovation. Every video streaming platform is becoming more capable than ever.
This article will review some of the big news from the live streaming industry in 2019.  Our goal is to update you on trends and changes to help you prepare for business streaming solutions in 2020 and beyond.
What we can count on for sure: streaming video viewership will increase. This trend stems, from the youth. As usual, they are leading the way. The youngest internet users watch much more online video than average.
Video Streaming Platform News
Online video is a thriving industry, with a video streaming platform suitable for every unique individual and business.To keep up with these trends, it's important to stay up-to-date on the news of the industry. It's been a huge year already. Let's look at some of the biggest news in the video streaming market.
1. DaCast Acquires vzaar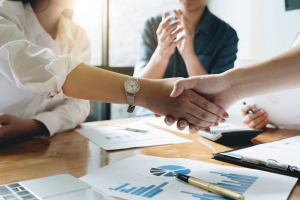 In March, the video streaming platform DaCast acquired vzaar.
This merger brings together two leading online video platforms. It is expected the result will be a new, more powerful streaming platform. DaCast, for example, offers class-leading live streaming functionality. Vzaar includes top-notch VOD features and offers a unique in-China delivery agreement.
DaCast has recently been adding features at a rapid pace. For example, low-latency HLS live streaming and an advanced, multi-currency paywall have been added in just the past few months.
2. Brightcove Acquires Ooyala 
In more acquisitions news, the OVP Brightcove recently acquired Ooyala's OVP business for $15 million in cash and stocks.
Ooyala will continue to exist as a video workflow services provider, but their video hosting and distribution will be folded into Brightcove. This further strengthens Brightcove's position as an enterprise online video host.
3. Market Consolidation
These acquisitions are part of a trend of increasing consolidation in the video streaming platform market. As technology matures, an initially diverse marketplace is becoming smaller.
As Eric Schumacher-Rasmussen notes in Streaming Media, "We've come a long way from the days when we were tracking dozens of OVPs in the market." Now, there are many fewer OVPs with a long track record of success on the market.
4. The Booming OTT Industry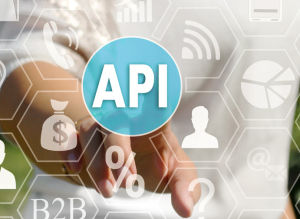 By 2020, there will be almost a million minutes of video per second crossing the internet. Much of this will be OTT video content. So far, 2019 has seen the further entrenching of OTT as the dominant mass media format of the 21st century.
At this point, more than 69% of U.S. households subscribe to at least one OTT services. A full 38% subscribe to two are more. In 2019, more than 3 million people will cancel their cable subscriptions.
The numbers are just staggering. Watching subscription-based OTT video services is a daily habit for 60 percent of adults in the US.
Global OTT subscriptions are hit 473 million in 2018, an 18 percent growth from 2017. That meteoric rise has continued. With subscriptions, revenues are booming as well. Worldwide OTT revenue is expected to reach $83.4 billion by 2022.
5. Technological Changes: The End of RTMP
As of May 1st, Facebook no longer supports RTMP-based live steaming. Instead, they have moved fully to RMTPS, an encrypted version of the same protocol.
We've seen other protocol changes as well. "HLS Direct" live streaming is increasingly popular due to decreased latency it can deliver. RTMP is reaching the point where it will be phased out soon.
(DaCast users should note that we still support RTMP streaming. We will always ensure smooth streaming and maximum reliability as protocols change into the future. You can use DaCast partner Switchboard Live for multi-destination streaming, including streaming an RTMPS-feed to Facebook.)
6. Next Generation Codecs and Formats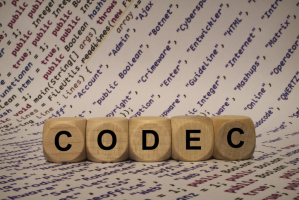 Next-generation video codecs are nearly ready for the big leagues.
These include HEVC (also known as H.265) and AV1. These codecs are important because they deliver higher quality with lower file sizes compared to common codecs in use today. This is critical to delivering high-quality video, especially on mobile networks and as video quality increases.
Thus far, HEVC "has been hampered by commercial terms that are widely perceived as unreasonable." However, there are other alternative codecs in development now.
One is AV1, a free codec which resolves the licensing issues of HEVC. However, AV1 continues to experience major compression efficiency issues. Simply put, encoding content with AV1 is very slow and taxes even the highest-end hardware. But encoding speeds are rising rapidly.
7. The Looming Upgrade to 5G
These next-generation codecs are enabling a revolution in video quality. This includes the move to 4K (also known as UHD, Ultra High Definition) for more online video.
Internet speeds are also essential for live streaming. And even thought speeds have been increasing, the changes have been slow. However, that may be changing.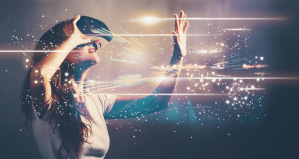 The coming 5G cell networks will provide speeds roughly 100 times faster than the best available 4G LTE networks. This will make 4K, VR (virtual reality), HFR, and HDR  content much more accessible to the everyday viewer.
HDR refers to High Dynamic Range, and HFR refers to High Frame Rate. Increased dynamic range means video that looks better and displays a wider range of colors. Frame rate increases can lead to better looking video as well. This is especially true when it comes to sports and other high-action video content.
Finally, VR streaming has been on the rise as well. VR is an up-and-coming technology that's seeing increasing adoption. Rising processing power in devices and faster internet speeds are enabling increased quality and usage of VR. We expect to see VR streaming become common in a few more years.
Companies like Selvz have been expanding VR options. Selvz offers a VR-OTT media player to help companies expand their video content into VR. They do this via the DaCast video streaming platform. Trials and early adoption have continued. Today, it's a great time to experiment with this option!
8. Growth
The overall trend in the video streaming market is growth. According to We are Social, 70% of marketers plan to use video marketing in 2019. They are using it to help their users grow.
The video streaming market is predicted to be worth $70.5 billion by 2021. Live streaming is making up the majority of that growth.
Any business should be considering the use of video to enable growth. That's true if you're an OTT business or sports league that monetizes video directly. It's true if you're using video for internal training and communications. It's true if you're using video for marketing. And it's true if you're using video for just about anything else.
9. Video APIs
The last point we'll cover is the rise of video APIs. Video APIs enable custom integrations, workflows, and app creation. As Avrid Dyfverman, CEO of Deportivo, explained: "APIs are like having your own MacGyver. They do a lot of the hard work. Secondly, they solve a lot of tricky problems."
The use of all types of APIs is exploding. Most businesses are migrating to API-based workflows for online video.
According to Streaming Media, "The video workflow and distribution environment is incredibly complex, and the way to build a best-of-breed system or even just gain finer control over tasks—especially when delivering video at scale—is by API."
Conclusion
As you can see, 2019 has been a big year for live streaming. Iterative change is pushing live streaming steadily forward. Each year, quality is better than the year before. Adoption is also steadily rising. Live streaming via a video streaming platform, like the DaCast OVP, is now more mainstream than ever before.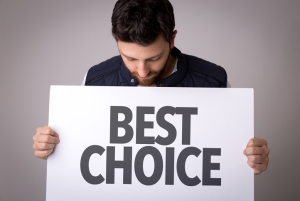 On that note, it's a great time to be involved with live streaming through a video streaming platform. Business is booming, which is leading to satisfied users and successful broadcasters. The rise of video APIs has opened up new creative business possibilities. We hope this article has helped you understand the trends and changes that have informed the live streaming industry today.
If you haven't tested the DaCast video streaming platform yet, register now for a 30-day free trial (no credit card required).
Any questions, additions, or thoughts? Let us know in the comments section below. We love to hear from our readers and will do our best to respond to every comment. For regular tips on live streaming, feel free to join our LinkedIn group.