Looking back, 2017 was a major year for the live streaming industry. More people and organizations are streaming than ever before, and with good reason! Fifty-five percent of people watch online video each day, many through a video streaming platform. Technical advances now make it easier to broadcast seamless streams. Every video streaming platform is becoming more powerful than ever before.
This article will review some of the big news from the live streaming industry in 2017.  Our goal is to update you on trends and changes to help you prepare for streaming solutions in 2018 and beyond. These trends include acquisitions, technical improvements, and the rise of video APIs, as well as increasing viewership. Just one salient example–in 2017, live streaming NFL football on Thursday nights reached more than 8 million viewers.
We'll also review each video streaming platform that's made the news or made big strides this year. What we can count on for sure: live streaming viewership will increase over time. This trend stems, in part, from the fact that the youngest internet users watch much more online video than average.
Video Streaming Platform News: Looking Back at 2017
All of the news and statistics points toward a thriving industry, with a video streaming platform suitable for every unique individual and business. With that trend, TV is declining. Without question, the internet is the future of entertainment, business, and communication. To keep up with these trends, it's important to stay up-to-date on the news of the industry, so let's dive right in.
Vimeo Acquires Livestream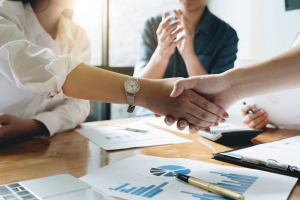 First up, in 2017 streaming platform Vimeo acquired Livestream. When news broke of this acquistion that September, details were sparse. However, it soon become clear that Vimeo was launching Vimeo Live. Today, Vimeo Live (Livestream) is their own new live video streaming platform. This live streaming platform exists alongside the Vimeo video-on-demand (VOD) offering.
On that note, Livestream has now fully merged with Vimeo Live. This is concerning to some users, as Vimeo Live has higher pricing than Livestream. This could continue an upscale trend that Livestream has developed for some time. All of this means that some users may eventually be left behind when it comes to Vimeo Live (Livestream).
IBM Completes Takeover of UStream
In 2016, business giant IBM purchased UStream in another acquisition in the live streaming market. In April 2017, this merger finally concluded. As its former platform, UStream targeted a wide range of users, from individuals to major organizations. Since 2016, IBM Cloud Video has followed a similar path to Vimeo Live (Livestream). Today, their prices appear to be on the rise, as they move toward a focus on serving the Enterprise market.
DaCast API Explodes in Usage
Video APIs are also playing an increasing role in the industry. APIs (or Application Programming Interfaces) allow users to create programmatic interactions with an online video platform. In turn, this supports the creation of custom portals, web and mobile applications, and integrated workflows. APIs are an extremely powerful tool, and their usage has exploded since 2016.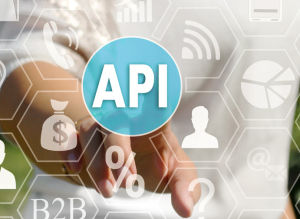 In late 2016, DaCast launched the second version of its video API. This API enables users to programmatically control and modify every aspect of their own account through the DaCast live video streaming platform. This includes full live streaming, video-on-demand, monetization, analytics, and other features.
Throughout 2017, broadcaster usage of this API exploded, especially on mobile devices, which saw a whopping 433 percent growth. API users skew towards the professional and/or heavy live streamers. Reflecting this, API streaming grew by 17 percent from 2016 to 2017, and this trend continues today.
What's a video streaming platform, and who are the major players?

From the vantage point of 2019, we think it's helpful to be familiar with the most common and popular services in the video streaming platform industry. Let's briefly review some of the top names here:
Brightcove
First up on our list is a video streaming platform called Brightcove. Brighcove's business model is built around video hosting, live streaming, and integrated marketing tools. That makes it a powerful offering for businesses, especially those in direct sales. Brightcove is a high-end enterprise video platform that doesn't publish pricing information on their website. Therefore, this platform primarily targets users who are ready to spend money and negotiate a custom contract.
DaCast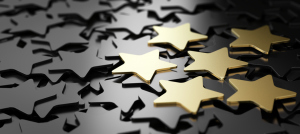 The next platform we'll examine here is the DaCast streaming service OVP. DaCast offers cloud-hosted live streaming and video-on-demand with monetization and analytics tools as well as API access. DaCast is an easy-to-use, flexible platform. It offers the customization necessary for Enterprise and OTT users, all with more affordable pricing plans than its competitors. In 2017, our video streaming platform made the list of the 100 Companies That Matter Most in Online Video in 2017 for the 5th year in a row. We also launched a beta version of a Multi Level Access feature in 2017. This features aims to help Enterprise users seeking differential access levels for teams, employees, and outside contractors.
IBM Cloud Video
Formerly known as UStream, IBM Cloud Video houses several different products. These includes a managed eCDN, an internal video sharing platform for corporate communications, and services for OTT and media. IBM Cloud Video is mostly aimed at corporate and other large clients. Their video streaming platform integrates with a full cloud services program.
Kaltura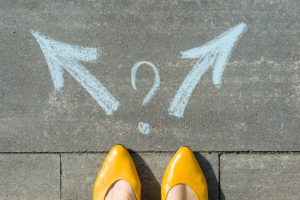 Next, let's take a look at Kaltura. Kaltura uses a different business model. Their streaming solutions center around an open-source video management platform. Anyone can use this video streaming platform on their own servers for free. Kaltura also offers paid services for hosting content on their own servers. Overall, it's a feature-rich platform with lots of community-generated add-ons. It's best suited for large institutions, such as those involved in the education sector.
Vimeo Live (Livestream)
Finally, let's briefly review Vimeo Live (Livestream). Since the acquisition described above, Vimeo Live offers basic live streaming and video functionality focused on the high-end of the market. This video streaming platform provides worldwide stream delivery via an internal CDN, white-label options, and security features. They are offer a range of hardware tools, including cameras and encoders, that are integrated with their live streaming platform. Professional and higher-volume streamers will need to choose a custom-priced plan, which may be cost-prohibitive for some broadcasters.
A glimpse at the world of live streaming in 2018
Of course, 2018 also brought a number changes for the video streaming platform industry. These changes have definitely shaken things up a bit. They're all iterative changes, but major ones. And they all took off in 2018.
Next-gen codecs and formats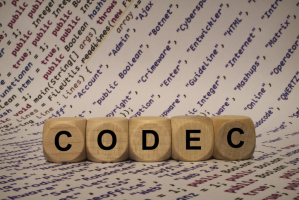 The first of these is next-generation video codecs. These include HEVC (also known as H.265) and AV1. These codecs are important because they deliver higher quality with lower file sizes compared to common codecs in use today. This is critical to delivering high-quality video, especially on mobile networks and as video quality increases.
By 2017, Apple already began launching support for HEVC (H.265) with iOS 11 and MacOS High Sierra. HEVC doption began to rise further in 2018, and will continue to take off in coming years. AV1 promises to deliver even better performance than HEVC, and as a royalty-free option may have a major advantage over H.265.
UHD streaming, HDR/HFR, and VR
These next-generation codecs are enabling a revolution in video quality. This includes the move to 4K (also known as UHD, Ultra High Definition) for more online video. In 2017, most users still weren't streaming live in 1080p Full High Definition. However, we've since seen an increasing rise in UHD online video throughout 2018.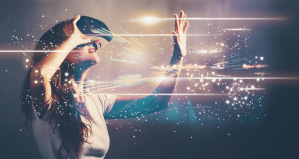 Additionally, look for a continued rise in HDR and HFR video. HDR refers to High Dynamic Range, and HFR refers to High Frame Rate. Increased dynamic range means video that looks better and displays a wider range of colors. Frame rate increases can lead to better looking video as well. This is especially true when it comes to sports and other high-action video content.
Finally, VR streaming has been on the rise as well. VR is an up-and-coming technology that's seeing increasing adoption. Rising processing power in devices and faster internet speeds are enabling increased quality and usage of VR. We expect to see VR streaming become common in a few more years.
Relatedly, companies like Selvz have been expanding VR options. Selvz offers a VR-OTT media player to help companies expand their video content into VR. They do this via the DaCast video streaming platform. Trials and early adoption have continued throughout 2018. Today, it's a great time to experiment with this option!
Conclusion
As you can see, 2017 was a big year for live streaming. Iterative change is pushing live streaming steadily forward. Each year, quality is better than the year before. Adoption is also steadily rising. Live streaming via a video streaming platform, like the DaCast OVP, is now more mainstream than ever before.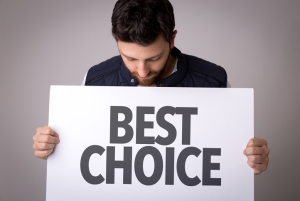 On that note, it's a great time to be involved with live streaming through a video streaming platform. Business is booming, which is leading to satisfied users and successful broadcasters. The rise of video APIs has opened up new creative business possibilities. We hope this article has helped you understand the trends and changes that have informed the live streaming industry today.
If you haven't tested the DaCast video streaming platform yet, register now for a 30-day free trial (no credit card required).

Any questions, additions, or thoughts? Let us know in the comments section below. We love to hear from our readers and will do our best to respond to every comment. For regular tips on live streaming, feel free to join our LinkedIn group.
By Max Wilbert.