It is easy to change the seller name and logo that appears on your Dacast paywall.
You can change the seller name and logo in the Dacast paywall by clicking the "

Paywall

" tab on the left side of your dashboard.

Once you've expanded the "

Paywall"

tab, click on "

Settings.

"

From there, choose "

Card Statement"

towards the bottom of the page. 

You will see an empty field labeled "

Seller Name / Description.

"

Enter the name you wish to add and click "

Save"

when you're done.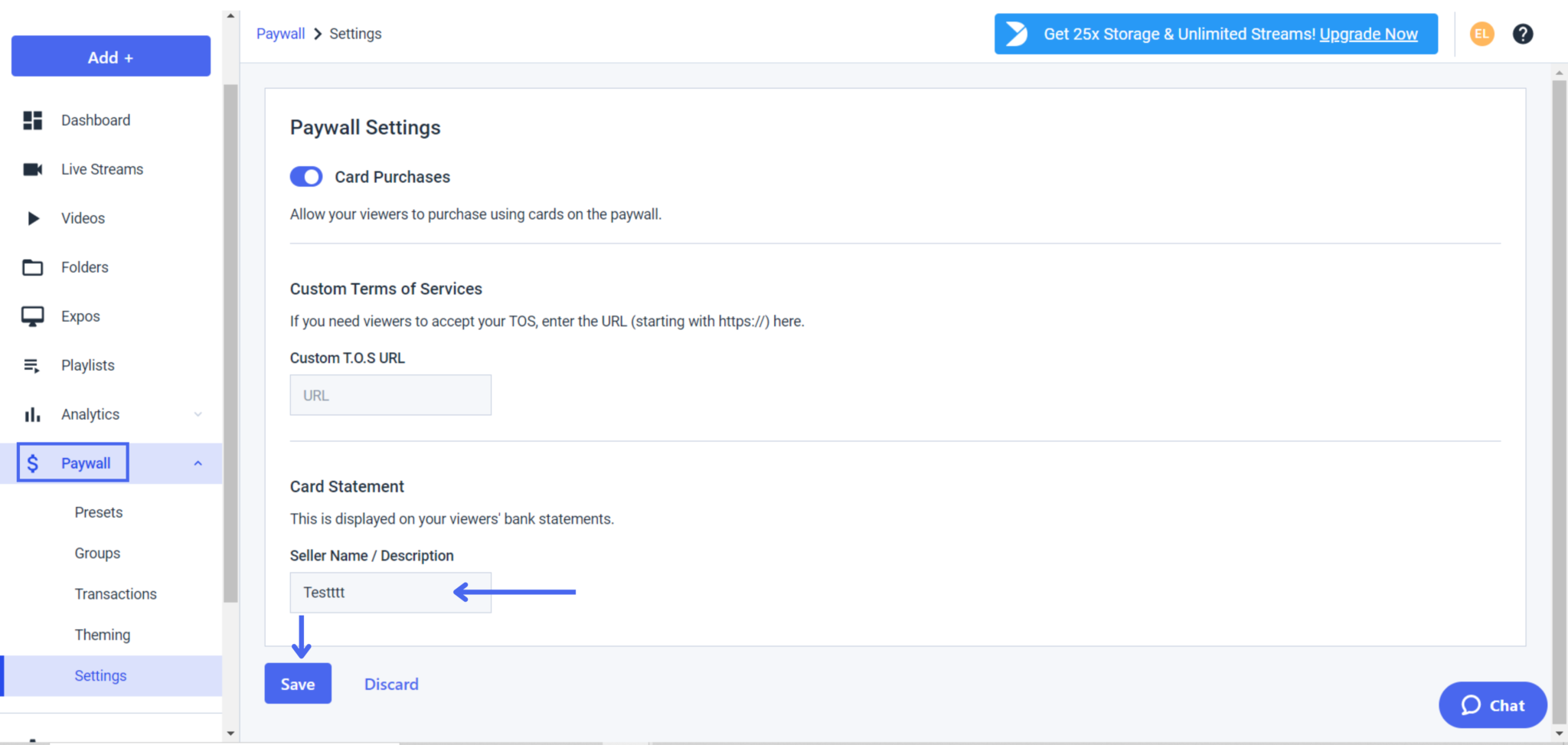 To set the name that you'd like to appear as the sender on your emails, you must navigate to the "Account" tab on your dashboard. From there, choose "Company." Once you do so, scroll to the fields that say "Contact Name" and "Company Name." Add the appropriate information in each slot.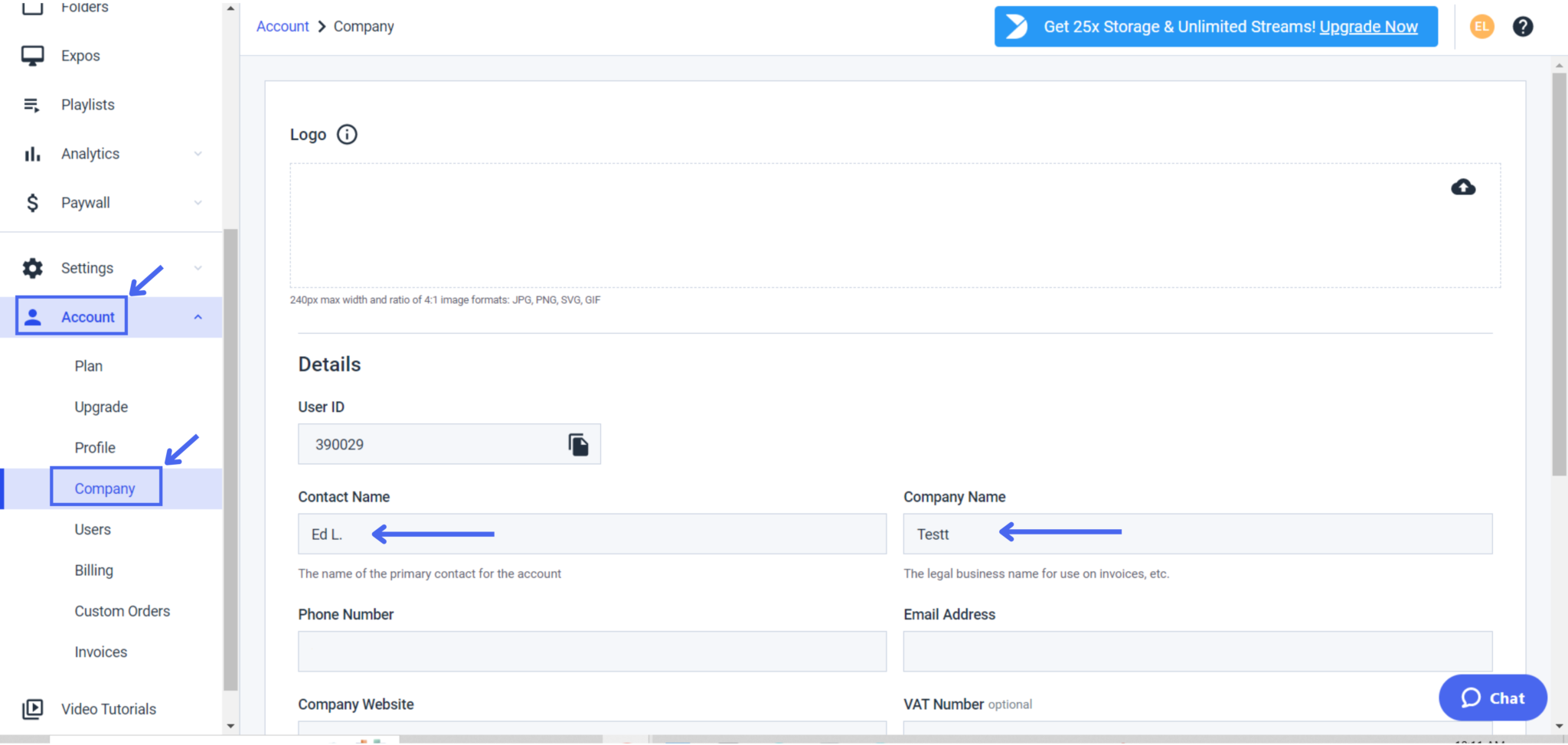 You also have the option to add a logo if you'd like. This logo will appear on your invoices. The spot to add a logo is at the very top of the "Company" page.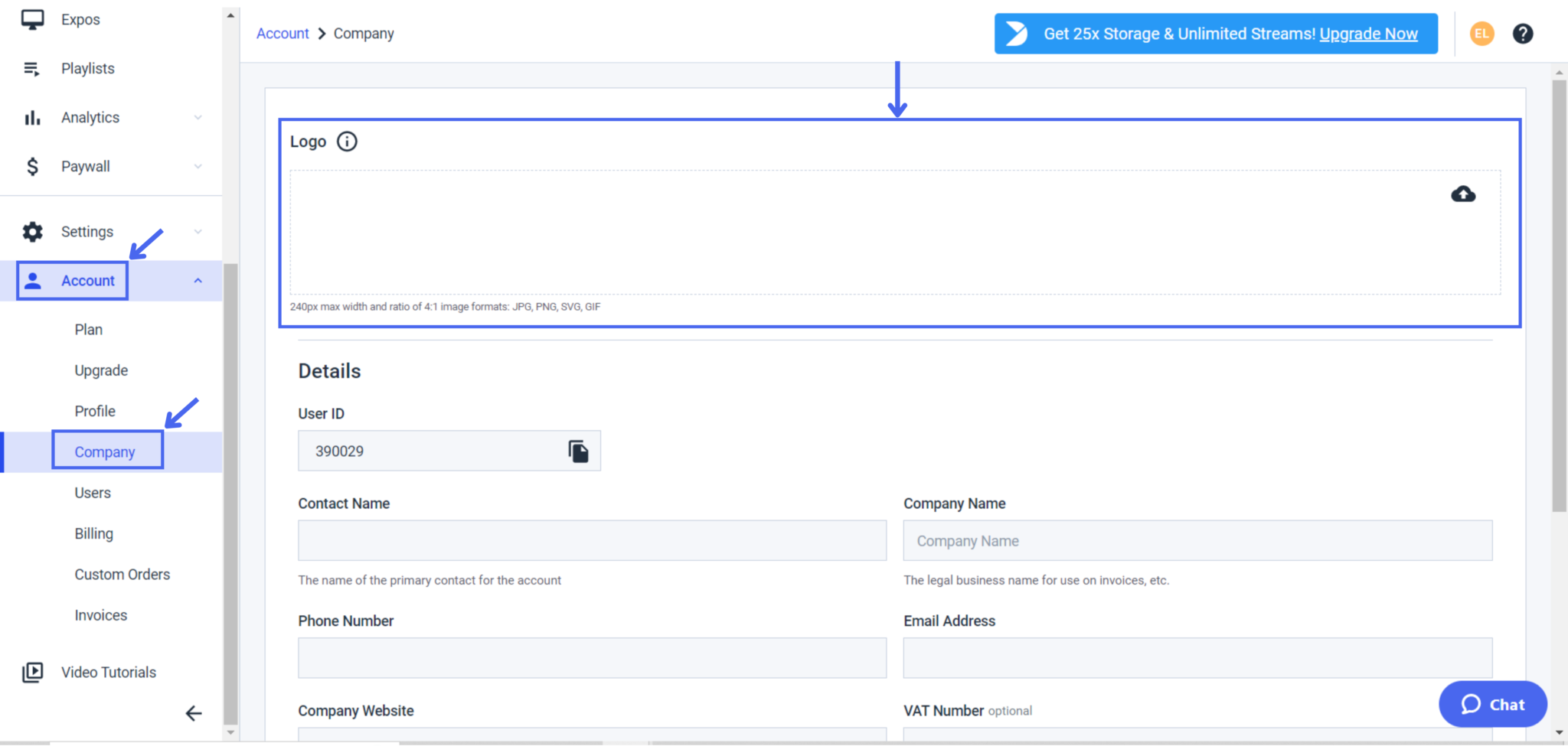 Don't forget to click "Save" and you're done!
Additional Resources