Live Streaming Budgeting Guide – What You Need to Know
Many businesses and organizations are using live streaming to connect with remote audiences for a variety of reasons. It is very normal for people new to the live streaming game to wonder how much it costs to start live streaming.
When it comes to budgeting for live streaming, there are a lot of variables to consider. In this post, we're going to talk about the factors to consider when creating a live streaming budget of your own. We will cover investments including recording equipment, an encoder, and more.
To get started, let's quickly review the purpose of live streaming and who benefits from this type of media distribution.
Table of Contents
What is the Purpose of Live Streaming?

Who Uses Live Streaming?

How Much Does Live Streaming Cost?

What to Consider for Your Live Streaming Budgeting

Recording Equipment

Encoding Hardware or Software

Studio Setup

Wages for Employees

Video Hosting And Streaming Platform

Conclusion
What is the Purpose of Live Streaming?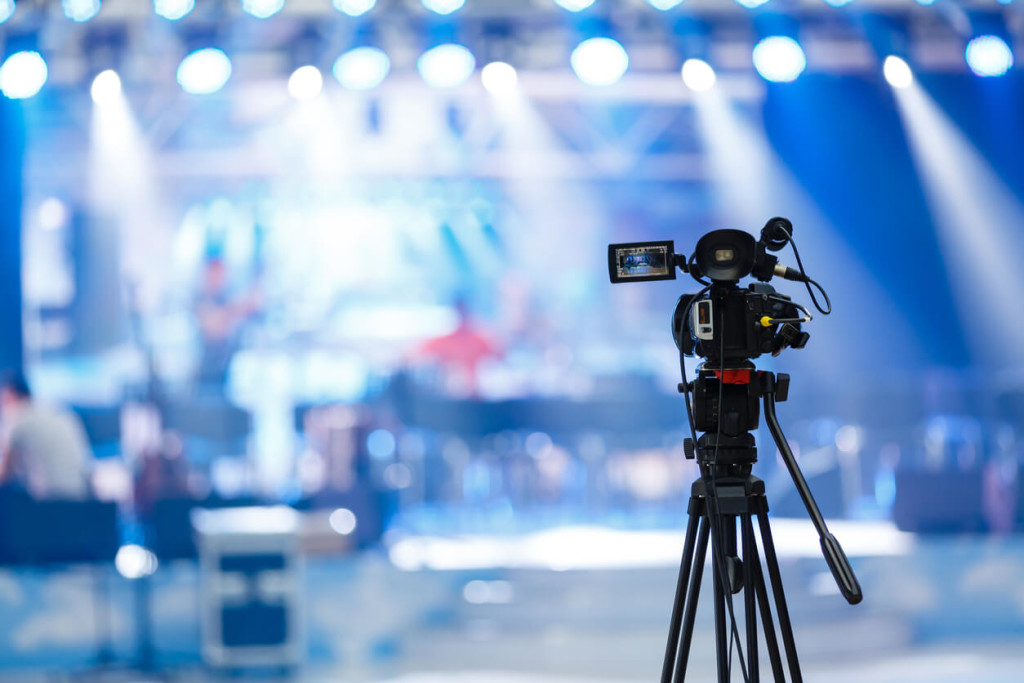 Live streaming has many purposes. The main purpose is to connect with a remote audience in real-time, but this looks a bit different for different types of broadcasters.
Oftentimes, live streams are used as a tool to extend a brand's reach or generate leads. Live streaming is also used as a service that allows people to pay to tune into an event remotely.
Who Uses Live Streaming?
Live streaming is used in many different industries. It is particularly useful for enterprises, event promoters, educational establishments, sports broadcasting, streaming service providers, and churches.
Some use online video streaming to build brand awareness and others use it to generate revenue. 
A few of the main uses of live streaming include:
Webinars and conference streaming

Live lecture hosting for

schools

Meeting public access requirements for

local governments

Concert

live streaming

Virtual training sessions
There are really no limits on how you can use live streaming for your business or organization.
How Much Does Live Streaming Cost?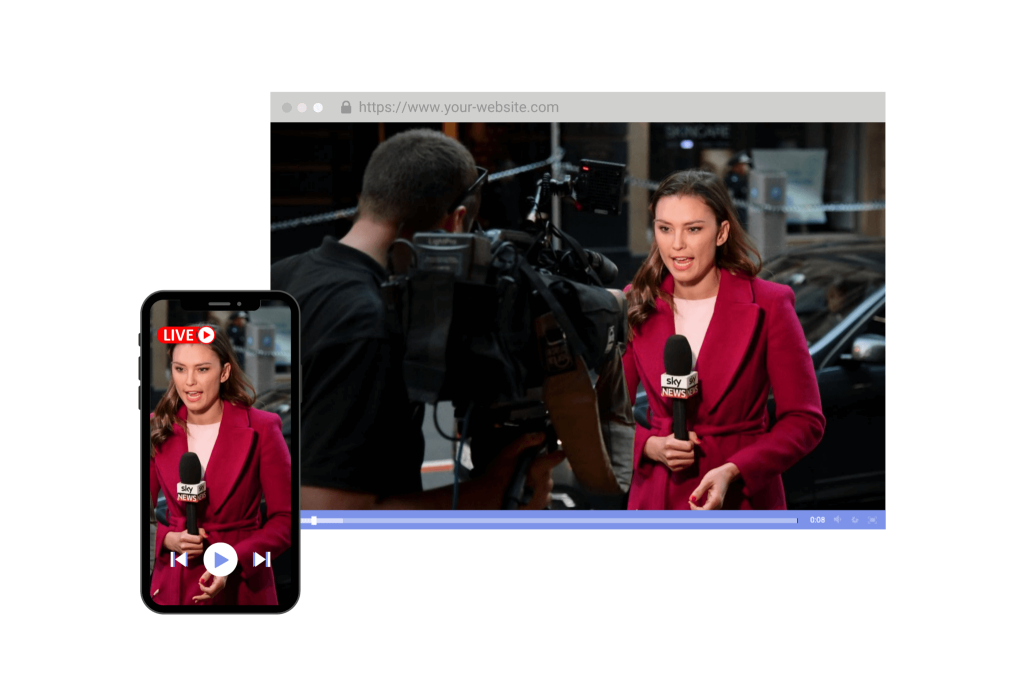 You're likely here to find out how much live streaming costs. Unfortunately, our answer to that may be disappointing.
The cost of live streaming greatly depends on you as a broadcaster and what you hope to achieve with it. You could technically start live streaming for free if you have a smartphone and a Facebook account.
However, if you're aiming to host a professional-grade live stream, you will need to make some investments in the appropriate software and equipment.
Your budget will entirely depend on what sort of investments you need to make to reach your specific broadcasting goals. Beginner broadcasters can produce decent streams on a budget of a few hundred dollars with recurring costs of as little as $20 per month.
If you're looking for more advanced broadcasting with several cameras and a more complex setup, you can expect to spend over $10,000 upfront with recurring costs in the $500-1500 range.
Luckily, you have total control over how much you put into this project. You can still create great content even if you're on a tighter budget.
How to Create a Live Streaming Budget
As we mentioned, your live streaming budget will depend largely on your goals and what you would like to put into it.
Here is how to create and what to consider when planning your live streaming budget.
1. Recording Equipment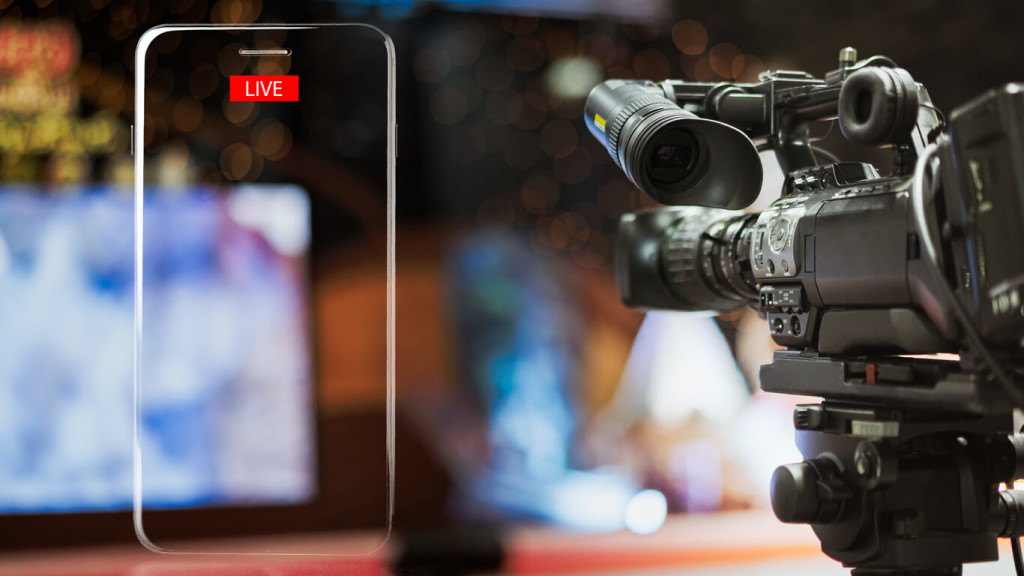 Live streaming is impossible without a capture device. You'll need a video camera to record your stream.
Thankfully, there is a huge variety of options for live streaming equipment. 
If you're broadcasting on a  budget, an external webcam is a good place to start. This option is totally acceptable if you're live streaming a lecture or some sort of internal training video. The visual quality won't be very sharp, but it works if you simply need to relay information without any frills.
For action-packed live streaming or a revenue-generating broadcast, a more advanced 4k camera is more appropriate.
A GoPro is still user-friendly and budget-friendly, and the quality is a step up from the webcam. Depending on the model you choose, you can expect to pay around $300.
Another upgrade would bring you to a reliable DSLR camera in the $2000 range.
Beyond that, you're getting into professional, television grade cameras that are around $4000 a piece.
Take a moment to consider how many cameras you'll need for your live stream. Do you want to offer multiple viewpoints and camera angles? Figure out the logistics, determine how many cameras you'll invest in so you can get a good idea of how much you'll be spending on recording equipment.
A small upgrade you can make to enhance the quality of your stream is an external microphone. This could be a $20 lapel mic or a larger one that is just a little more expensive. Again, the option you go with here will depend on the setting of your live stream. 
2. Encoding Hardware or Software
For professional broadcasters, video encoding is an essential part of live streaming. It is the process that converts the RAW video files that your camera captures into streamable digital files.
There are two types of encoders: dedicated hardware encoders and software encoders that you run on your computer. The type of encoder you use will depend on how much you're willing to spend and what type of video quality you're aiming for.
Highly advanced broadcasters will opt for hardware encoders. These devices serve the sole purpose of encoding, but they come with a hefty price tag. You can rack up bills in the thousands on hardware encoders.
Luckily, software encoders should suffice when you're just getting started. These are typically much less expensive, and reliable enough to get started.
If you're going the hardware encoding route, we recommend checking out the Teradek encoders. However, if you're going to use a software encoder, OBS Studio is a great place to start. OBS Studio is free, open-source software, which means it works well with most video hosting platforms. 
3. Studio Setup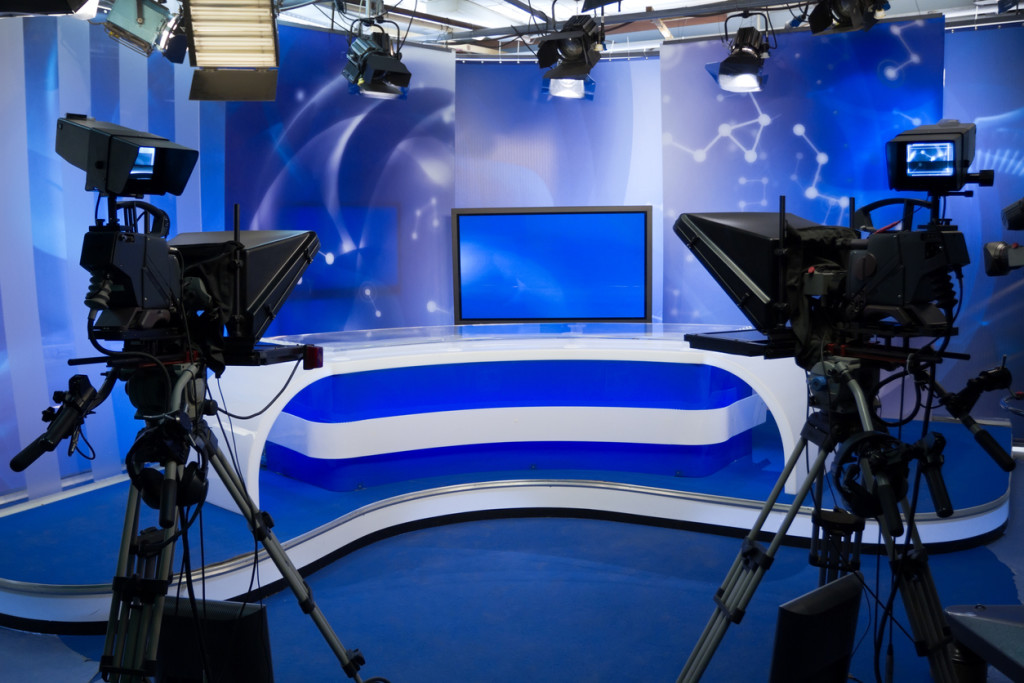 Whether or not you'll need to set up a studio depends on the nature of your live stream. For example, if you're broadcasting a sporting event, obviously this won't be necessary. However, sporting events and other live streams with a lot of action will require special tripods and stabilizing equipment, so this cost balances out.
If you are using a studio, you'll have to factor in the cost of renting that space. You may have a room in your office that will suffice, but if not, you'll have to invest in another location.
To prepare your studio, you'll need to start with a presentable background. There are no specific rules of what it should look like, but either a solid wall or backdrop is a safe option. You can get a white backdrop on Amazon for as little as $20.
The main thing here is that you shouldn't have any clutter or distractions behind you so that you can remain the focus of the video.
Next, you'll need to get lighting equipment. This small investment will go a long way. Again, how much you spend on lighting will depend on what sort of live stream you're producing.
4. Wages for Employees or Contractors
Another thing to keep in mind is wages for any members you bring on your team to help with video production, editing, web development, and camera control.
Video production requires a very specific skill set. You have to know how to operate the equipment and capture content in a way that produces professional-grade video. Marketing directors and other high-level employees aren't typically expected to have this type of experience.
Editing video content takes a lot of work, so if you're an owner, operator, or have another full-time role at your company, you likely don't have the time for this task, even if you know how to do it. Editing is more prominent for video on demand content, but you'll need an editor to control any on-screen overlays, transitions, source switches, and similar effects.
Additionally, you'll likely need developers to help build the site where your video content will live.
Lastly, you're going to need a camera controller if you're not simply recording yourself with a tripod. This is most important for multi-camera live streams that are capturing a lot of action.
Depending on your live streaming goals and the business model you're using, you could expect to pay thousands of dollars a month in bringing these specialized employees or contractors on. 
The investment in reliable employees will save you so much time and hassle, so if you have the resources, it is totally worth building a specialized team.
5. Video Hosting and Streaming Platform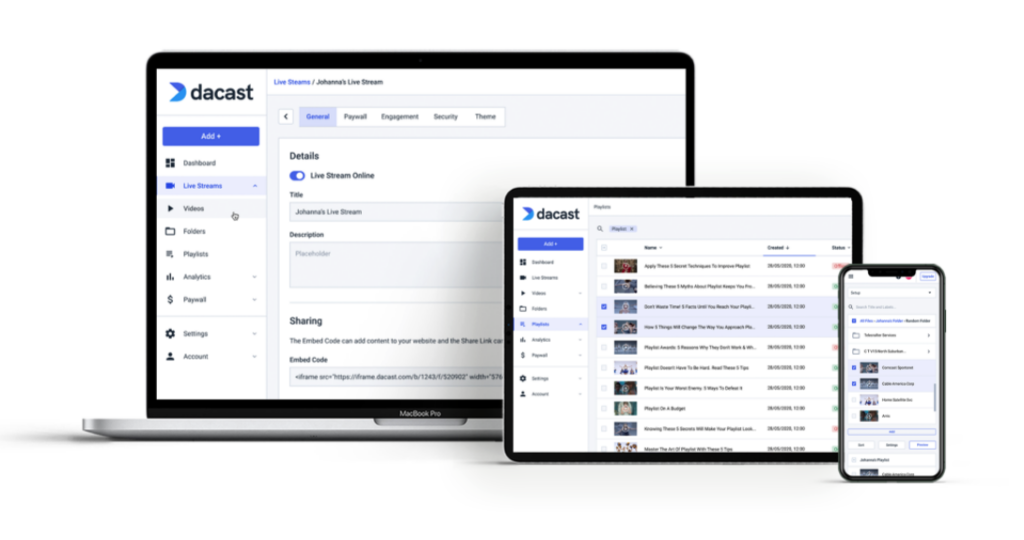 A big chunk of your budget will go to your live streaming video platform. You'll have to pay for a subscription for your video streaming software of choice on a monthly or annual basis.
The general live streaming pricing for a video platform ranges from as little as $0 per month to up to $1500 per month for high volume streaming. Typically, the difference in pricing is determined by access to features, storage, and bandwidth,
Dacast's plans start at $39 per month. Our starter plan is equipped with all of the powerful features that you need to start live streaming. The main difference between each of our plans is how much bandwidth comes with each.
Bandwidth is another major cost that you will have to look out for. Most plans on different streaming platforms come with an allotted amount of bandwidth and the ability to buy more.
To get an idea of how much bandwidth costs on Dacast, we recommend experimenting with some different numbers in our bandwidth calculator.
Conclusion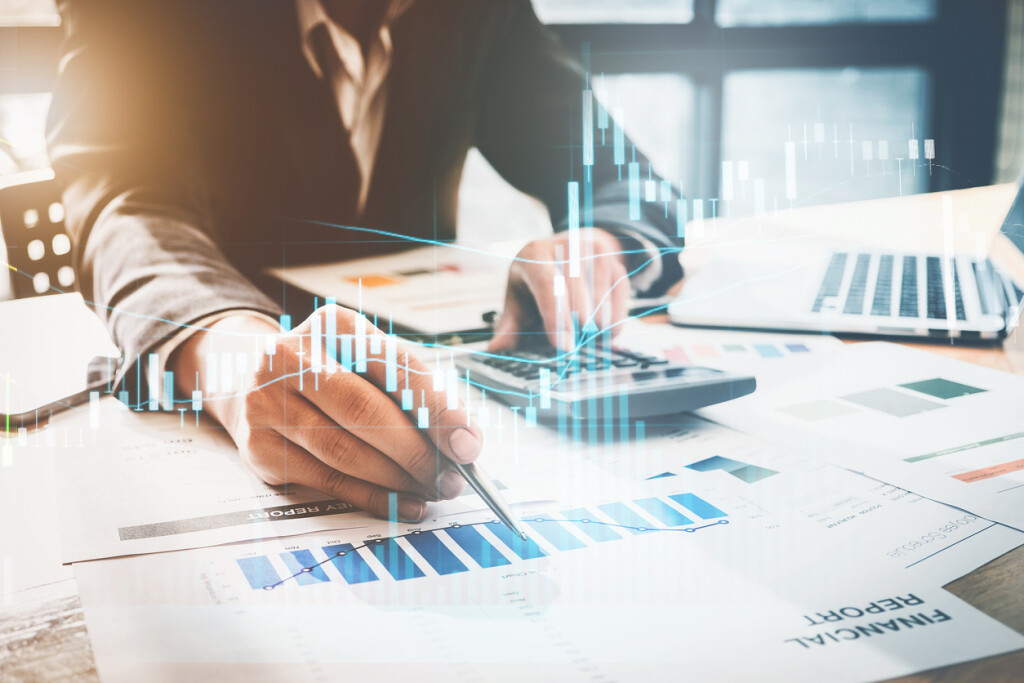 At this point, you should understand why it was so difficult to give a specific answer to the question of "how much does live streaming cost?" There are so many variables that will look different for each individual broadcaster.
Keep your broadcasting goals at the forefront when determining your live streaming budget. Consider what sort of return on investment you are aiming for, and make budget-related decisions accordingly.
If you are looking for a solution to help you get started with live streaming, we recommend trying out Dacast. You can access all of our powerful live streaming and video hosting features risk-free for 14 days.
All you have to do to get started is to create a Dacast account. No long-term commitment or credit card required.
Any questions, comments, corrections, or additional budgeting ideas? Let us know what you think about this article by leaving a comment below. We love to hear from our readers and look forward to responding to your comments.
For regular live streaming tips and exclusive offers, you can also join our LinkedIn group.