What is Playback Protection?
Playback protection is an added feature you can set up on your Dacast account. This feature ensures you will never run out of bandwidth in the middle of a live stream. 
Essentially, "playback protection" is another name for "overage protection" that guarantees that your account remains active and that your streams never go dark.
When you enable playback protection, Dacast automatically adds a predetermined amount of GB whenever your account runs out. 
How to Setup Playback Protection:
To add or enable this feature, first log in to your Dacast account. 
Next, click on the "Account" tab on the menu on the left-hand side of your dashboard. Under "Plan" you will see the following page.
Under "Data Remaining," you will see a gear icon next to "Playback Protection enabled." Click on this icon: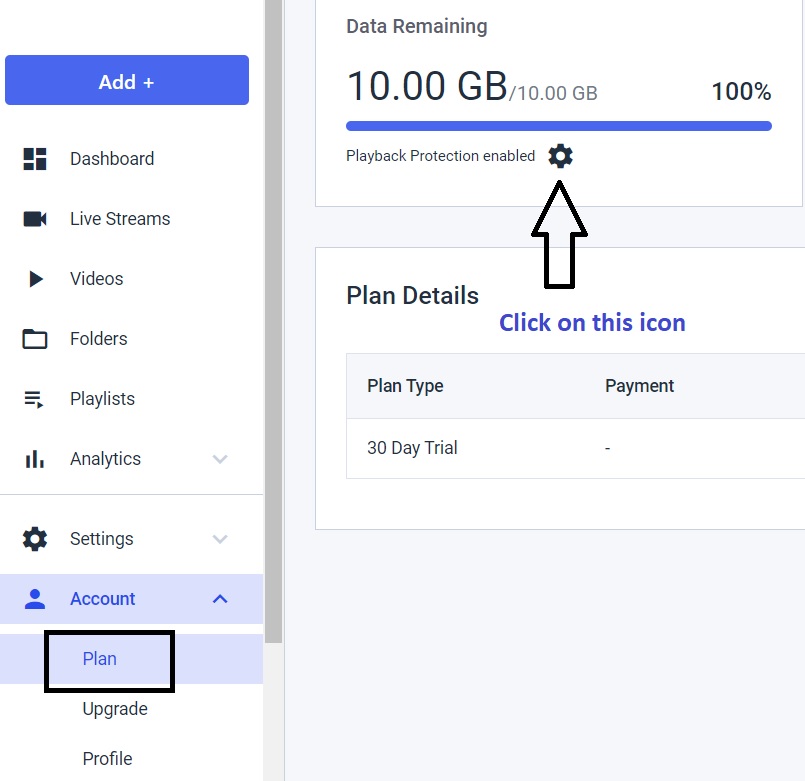 When this window appears, you may click on the scrollbar at the top to select the number of GB you wish to choose. On this screen, you can choose how much video bandwidth to link to your overage protection feature. 
Going forward, this is the amount of bandwidth that Dacast will automatically add to your account in the event you run out. Once that selection has been made, please click on "Enable" at the bottom to save your preferences: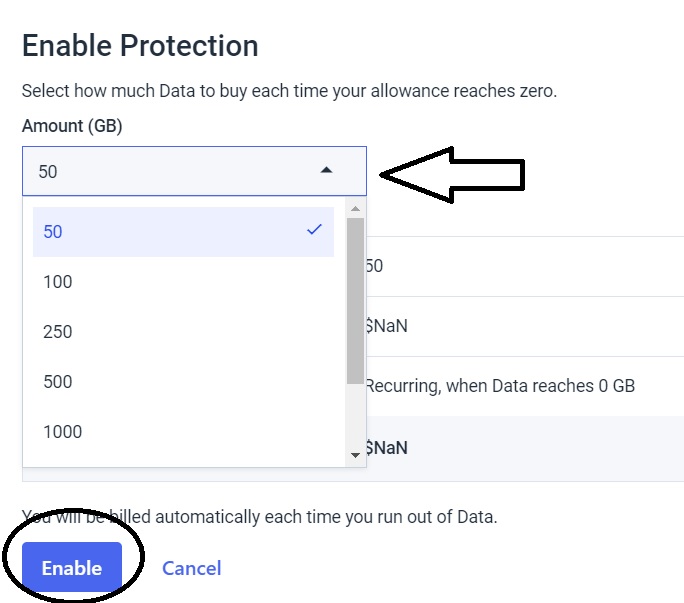 The following message will appear to confirm that it was saved:

The price per GB of video bandwidth is $0.25/GB.
There is also another method, which will pretty much also display the same details:

On the same page as your plan details, there is a section for "Playback Protection," as well. Clicking on the "Enable Protection" button will also redirect you to the purchase window for additional gigabytes of bandwidth.
Setting Up a Payment Method
Adding a payment method is the second part of the overage protection setup. If you are already on a monthly plan, chances are you already have a payment method on file.
You can click "Account" then "Billing" to update and add a payment method of your choice:

Next, you will see this screen where you can "Edit Payment Method":​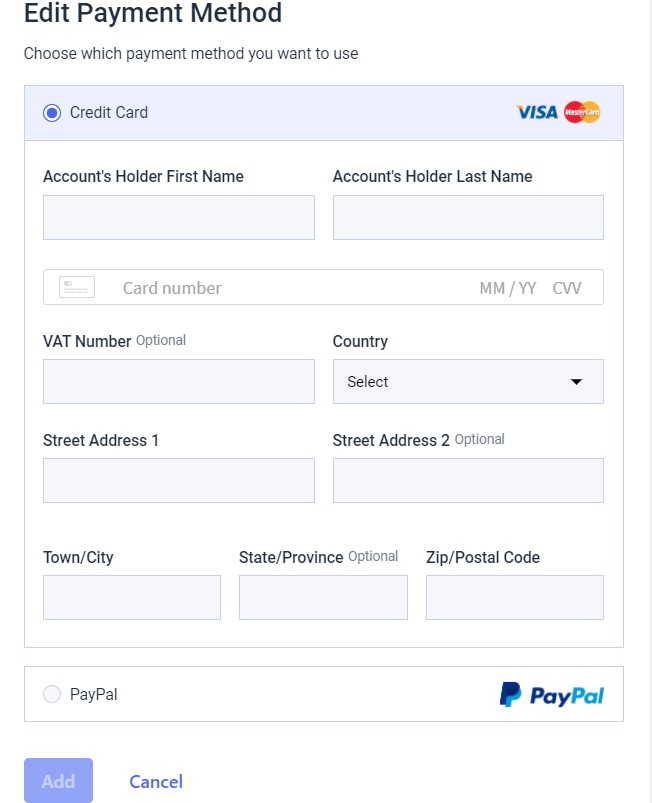 Please note that due to a system analytics delay, you might receive the bill two to three hours after you have run out.
This will not impact your streaming. You will continue to broadcast during these two to three hours while the analytics catch up.
If you are wondering how much video bandwidth you'll need for your streaming needs, please check out our bandwidth calculator.
Any questions or you want to access this feature? Please contact us.
Not yet a Dacast user, and interested in trying Dacast risk-free for 14 days? Sign up today to get started.
Additional Resources