Buyers Guide for Enterprise Streaming Video Platforms
The global enterprise video market is expected to reach $40.84 billion by 2022. That's an annual growth rate of more than 20 percent. Large businesses are going all-in on streaming. This blog will introduce you to enterprise video marketing and streaming video platforms for professional use.
This article contains the following sections:
5 key features of an Enterprise-grade cloud streaming platform
The difference between consumer and professional OVPs
The business case for streaming
Budgeting
Five key features for an enterprise-grade cloud streaming video platform
An enterprise video platform should have a solid feature set. We recommend looking for the following at a minimum.
1. Reliability and high uptime
Streaming video platforms that are Enterprise-grade should be highly reliable. This includes looking at factors like system uptime. Support also falls into this category. Look for an OVP that offers 24/7 customer support.
2. Fast CDN (Content Delivery Network)
A CDN is a global network of servers to speed the delivery of video to viewers. Using a CDN is essential for a streaming video platform to deliver high quality live and on-demand video globally.
Different CDNs have different strengths. For example, some only have servers in certain regions, while others have a broader geographic spread. The Akamai CDN, for example, is the largest in the world (240,000 servers) with a wide geographic distribution. Look for a top-tier CDN like Akamai that can ensure the best enterprise-grade content delivery.
3. API access
Another critical feature for an enterprise streaming video platform is a video API. An API, or Application Programming Interface, allows for programmatic use and interaction with a live streaming platform.
This enables a wide range of customization and features that are highly desirable for enterprises. For example, APIs are essential for building mobile and web apps and customized portals around your video content. Additionally, APIs can be useful for integrating workflows into your own environment. This is a major plus for TV stations, for instance.
An enterprise streaming video platform should provide APIs that offer full access to streaming solutions. It should allow you to control live video and on-demand functionality, as well as other settings and features like monetization and analytics. Some video streaming platforms may also offer a separate API for customizing video players.
4. Enterprise-grade security and access control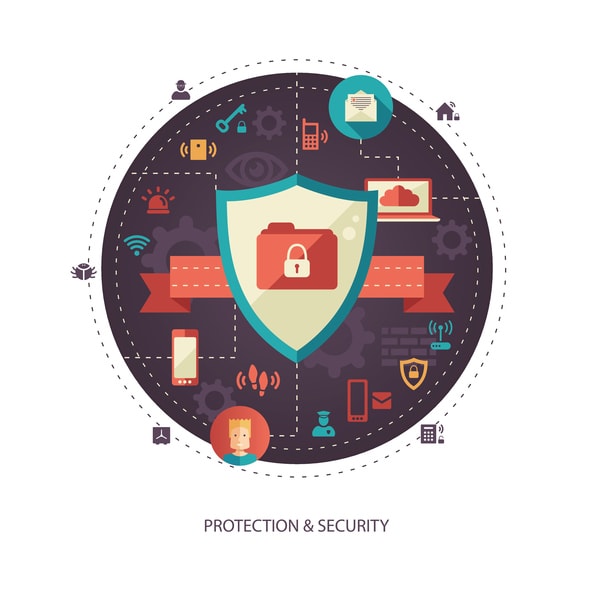 Another critical element of enterprise streaming video platforms is security. We recommend looking for a secure OVP that includes the following:
HTTPS / SSL encryption
Password-protection
Geographic (IP) restrictions
Referrer restrictions
Tokenized video delivery
5. Resellers
Finally, let's talk briefly about reselling. Reselling is when an enterprise or smaller business offers live streaming/video functionality as part of its product. This service is being provided via a streaming video platform. Thus, the term reselling.
Not all streaming video platforms allow reselling. On top of this, completely API access is usually required to make reselling work. But it's a great option to consider, as many businesses use this model. It allows you to deploy new products and services with a fraction of the effort and expense otherwise required.
Why you should use professional cloud-based streaming video platforms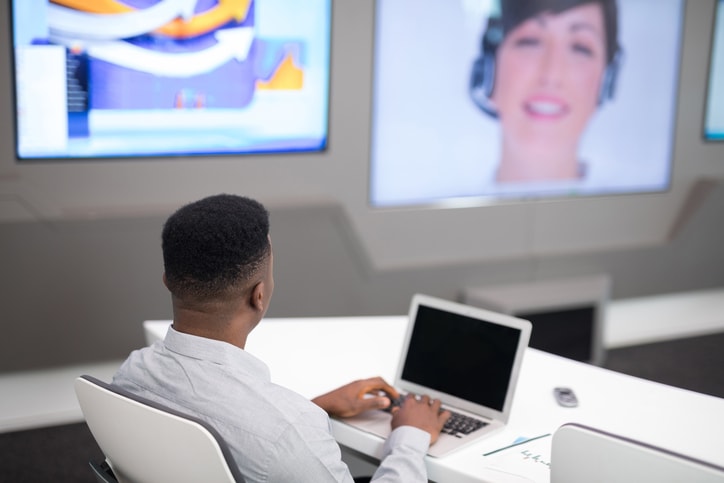 There are major differences between consumer and enterprise-grade streaming video platforms. Consumer platforms are widely used and usually free. However, they have multiple major drawbacks. These include:
Content licensing issues. Anything uploaded to video hosting platforms like YouTube can be used by YouTube for any purpose.
Blocking. Most workplaces, schools, and universities block common consumer sites like Periscope, YouTube, and Facebook Live.
Branding. All videos uploaded to consumer-grade platforms will include the platform logo, even with embedded content.
Unprofessionalism. Content on these sites may appear next to content from competitors as well as advertisements that may be unrelated, unsavory, or problematic.
Professional-grade streaming video platforms allow you to bypass these limitations.
Internal streaming vs. cloud streaming video platforms
Some organizations choose to run their own live streaming server. However, this requires very technical knowledge and enough resources to build a powerful network. Large traffic spikes can cause latency, buffering, and other QoS issues.
If your viewers are located in the same area, that might be fine. But if you have viewers located worldwide, we recommend going for a video streaming platform that has partnered with a powerful live-streaming CDN, such as Akamai. A Content Distribution Network minimizes or eliminates these buffering problems by delivering video via geographically distributed POPs (Points of Presence).
Cloud-based video streaming platforms can also mitigate issues with scaling and redundancy. A single server or a small cluster is vulnerable to equipment failure or power surges, and can't accommodate major traffic. On top of this, maintenance and upkeep costs associated with running your own live streaming servers are significant. "Technical debt" is definitely something to be concerned about.
For these reasons, cloud-based streaming video platforms offering a powerful CDN are the better choice for most Enterprises.
Single vs. multiple vendors
Similarly, it's possible to cobble together a video streaming solution from a variety of different vendors. One can supply a streaming engine, another can provide cloud storage, and a third vendor can supply the CDN network. However, this is complicated and can become more expensive than simply choosing a single, consolidated, integrated Enterprise streaming video platform.
The case for Enterprise streaming
Enterprises are using video more than ever. According to IBM, the number of views on OTT video coming from enterprise grew by 25% from 2015 to 2016. Across industries, this technology is serving a vital purpose. Some examples of how video is being used include:
Training and on-boarding
Live video can be used to streamline training and onboarding for employees. For example, Microsoft estimates that it was able to avoid annual costs of $13.9 million by investing in a video training platform. That amounts to an ROI of 569% on their initial investment.
Marketing and communications
Streaming video is a massive boon for Enterprise marketing. Just look at a few of the statistics.
In short, video is a vital marketing and communication tool that's highly affordable compared to TV.
Monetization for Enterprise video
Monetizing video is highly successful. Worldwide OTT revenue was roughly $46.5 billion in 2017. That number is expected to rise to $83.4 billion by 2022. In many countries, the annual growth rate for the OTT market is more than 30 percent.
We can highlight many other important reasons Enterprises are adopting video as well. As you can see, there are multiple reasons to become a part of this growing trend!
Budgeting for Enterprise video
Budgeting for live streaming is easier than ever before. The days when professional broadcasting required hundreds of thousands of dollars are long gone. Live streaming pricing can be quite affordable when looking at the right streaming video platform. The same applies to live streaming equipment.
To hammer out a precise budget, you'll need to consult with video professionals and your technical team. I recommend you consider factors such as:
Where will you be streaming? Mobile locations, or from a studio? This will determine your basic equipment layout.
How many users will need to stream? This affects how many cameras and encoders you will need.
Are you trying to maximize quality? If so, you'll need broadcast-grade cameras and audio equipment, which can be expensive. Video quality has risen greatly, and many productions can be done on less expensive equipment.
Which OVP will you select? Different streaming video platforms are priced at different levels. Additionally, depending on how much bandwidth you need, you may have to pay fees.
What sort of staffing will you need? Do you already have an in-house team capable of running a live stream? How about video editing and upload for on-demand content?
Conclusion
Enterprises and businesses have unique needs when it comes to live streaming and video hosting. Luckily, there are a variety of professional-grade streaming video platforms on the market today. With a bit of research and due diligence, any Enterprise business can find the right streaming video platform.
We believe Dacast is the best option for Enterprise video streaming today. Dacast includes Akamai delivery, built-in monetization and security tools, API access, and more. But don't take our word for it. Test it out yourself! Click below to start a 14-day free trial (no credit card required).
What do you think? Do you have any questions or concerns? Let us know in the comments section. For regular tips on live streaming, feel free to join our LinkedIn group.
Thanks for reading, and as always—good luck with your live streaming projects.