Conference Streaming Solutions to Connect with Audiences Worldwide
Conference organizers are always trying to maximize their audiences. A bigger audience means more impact and potentially more revenue. This article will look at one of the best modern ways to connect with audiences worldwide: live streaming. Plus, we'll look at the conference streaming solutions to make it all possible.
Some event planners fear that live streaming will decrease in-person attendance. However, the opposite is actually true. Around 30 percent of people who watch a live stream event will attend in person the following year!
With costs falling and live streaming easier than ever, there's no reason NOT to live stream your conference. Now, let's dive into the main topic of this post-conference streaming solutions–beginning with how to set up a live stream for a conference.
How to broadcast live conferences: capture, encode, stream
This section of will review live streaming equipment and setup for conference streaming solutions.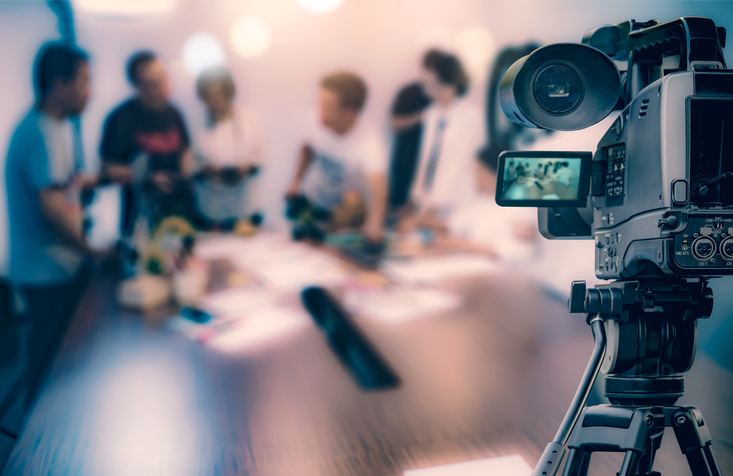 Live streaming begins with cameras. In conference settings, you may want a multi-camera setup. These cameras can be linked to a central switching/production hub. In general, consumer-grade cameras will use HDMI for these connections, and pro-grade cameras will use SDI.
These cameras will be connected to your switcher via capture cards/devices. These days, most mixing takes place via live streaming software being run on computers. These "software encoders" are more popular than hardware encoders, and they allow a lot of flexibility. Software encoders also typically include features for adding transitions, special effects, image overlays, graphics, titles, and more.
Live stream encoding software also encodes your video stream to prepare it for online delivery. Often, this uses the RTMP protocol, but cutting-edge conference streaming solutions use HLS for minimum latency. Once encoded, your video is ready for delivery to an online video platform (OVP), and from there to your audience.
OVP features: monetize your conference live streams
An online video platform is a key element in conference streaming solutions. There is a huge range of OVPs on the market today. Unfortunately, however, many of them don't include key features necessary for streaming conferences.
The rest of the article will focus on key features for live streaming conferences, starting with monetization tools. Most conferences are not free to attend, and live streams are rarely free either. Successfully monetizing your live events requires the right tools.
Conference live streaming is typically monetized in one of two ways: either with advertising or with a one-time fee. Therefore, to monetize your conference live streams, be sure to use conference streaming solutions that support advertising and transactional monetization.
And don't worry about spoiling in-person ticket sales! Sixty-seven percent of live video viewers are more likely to buy a ticket to a concert or event after watching a live video of that event or a similar one. By 2021, the live streaming industry could reach $70.05 billion. Go forth and be part of that!
Learn more: Dacast's Professional Guide to Video Monetization
API access and SDKs for custom projects
An API, or Application Programming Interface, is a computer language allowing you to "programmatically" control a live video streaming provider. This allows you to build your own video streaming solution. In short, an API allows you to create custom applications and integrations much easier than in the past.
An SDK, or Software Development Kit, is a package of tools and sample code that enables coders to use APIs even more easily. For live streaming a conference, an API and SDK can be used for many purposes. Among other uses, these include:
Creating custom apps for conference attendees and fans
Automating streaming and VOD categorization/publishing
Forbes had already predicted in 2014 that APIs would soon become a key strategic element for business growth. "APIs represent an attractive source of potential new revenue for companies," that article states. "Recent activity suggests companies have just begun to explore potential applications."
This has played out in the years since. APIs have become essential to the modern information economy. Most businesses are migrating to API-based workflows for online video. Professional conference streaming solutions should include full-featured APIs and a selection of SDKs.
Learn more: "The API Revolution" White Paper.
White-label streaming and custom branding
Branding is essential for conferences. Look at SXSW or any other successful conference. They have built a unique identity that encourages attendees to come back year after year and to tell their friends. This means building a brand identity.
For video, this can be done through a "white-label" live streaming platform. These services don't include any branding on video players except what you specify. This allows you to put your own logo and colors front and center. White-label service, then, is another key feature of conference streaming solutions.
Learn more: White-label video platforms
Security controls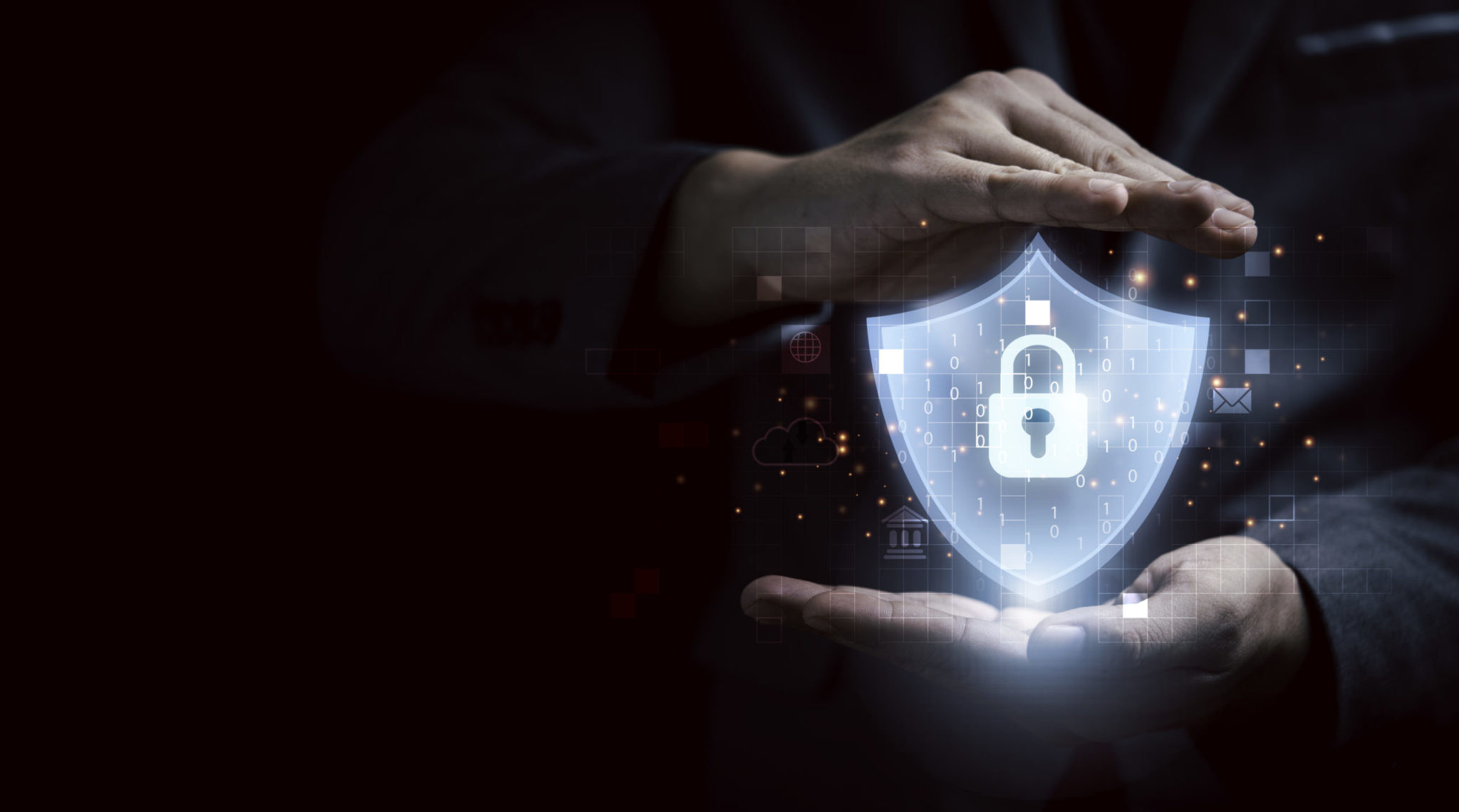 Security firms are measuring an increase in piracy, hacking, and other digital attacks every year. In fact, piracy costs the U.S. economy more than $20 billion per year.
Conference organizers need to avoid this hurtle. Look for conference streaming solutions that support the following security features at a bare minimum:
SSL payment security
Password protection
Geographic (IP) restrictions
Referrer restrictions
Learn more: Online video security
Chapter markers
Chapter markers are a VOD feature that allows you to chapterize your videos. This is a great feature to facilitate user ease when navigating around in longer forms of content. First, you can name chapters using appropriate terms. Then, when users mouse over the seek bar in the video player, they can view the chapters and navigate to the appropriate segment of the video.
This is an ideal feature for lengthy conference videos. It helps both maximizes views and audience engagement.
Learn more: Chapter markers
Analytics to track conference stream performance
The final key feature we'll cover for conference streaming solutions is analytics. Analytics track data about your audience, such as how many people are watching and from where they're tuning in. This can be key for assessing the success of individual sessions, keynotes, and the conference as a whole.
Identifying your most popular material will help you lean into your strengths. And knowing your weaknesses will help you shore them up as well. For this reason, look for conference streaming solutions that include a full analytics dashboard so you can easily monitor your content.
Learn more: Analytics and live streaming
Conference streaming solutions with Dacast


We've talked about monetization, API access, white-label service, security, chapter markers, and analytics. All these are critical features for streaming conferences.
Dacast offers access to all these features at the most affordable pricing on the market. IBM Cloud Video, for example, doesn't include any monetization tools until you pay $1000 or more. Vimeo Live doesn't offer API access except with custom priced plans. And JW Player offers limited security features compared to Dacast.
All in all, Dacast is the most full-featured, high-performance, cost-competitive video platform on the market today. We offer Akamai CDN delivery, 24/7 support, ALL the above features, low latency HLS options, and much much more!
Learn more: Full event streaming solutions comparison
Conclusion
In this post, we've introduced you to to the world of conference streaming solutions. As this article shows, it's easier to live stream than ever before, and the tools just keep getting more powerful. And we think Dacast is the best way to get started with conference streaming today.
But you don't have to take our word for it. We offer a 14-day free trial with no credit card required. No scam—we just think that once you try our powerful platform, you won't want to go back! Click the button here to get started.
Any questions, comments, or ideas? Let us know below. We enjoy hearing from our readers and will get back to you when we can. For regular tips on live streaming and exclusive offers, feel free to join our LinkedIn group. Thanks for reading, and as always, best of luck with your live streams!