1/ What are chapter markers?
Chapter markers are sequences of your Video-On-Demand (VOD) to help your audience navigate through your content. These markers are rendered on the seek bar of the Dacast player to visualize the different sequences of the video. These markers do not alter your video
2/ What is the benefit of chapter markers? 
Chapter markers allow you :
to organize your video content and provide your viewers a global vision of what is your video about
to maximize the impact of your video content by helping your audience find the section of the video that interests them the most.
3/ How to use chapter markers? 
When chapter markers have been added to a VOD, you just have to go over the seek bar to read the different chapters and click on the one you want to access to: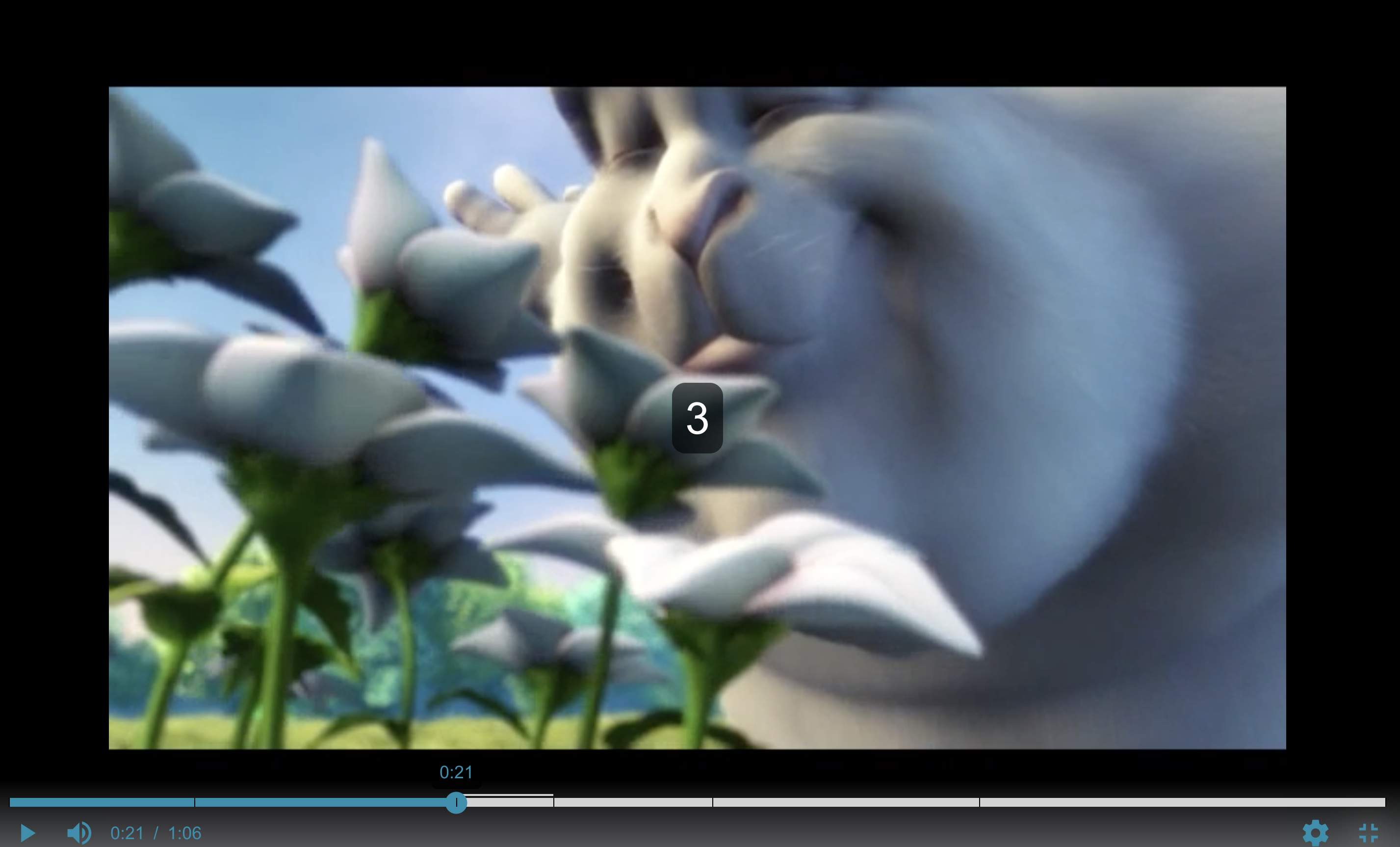 Chapter markers will be visible on all the VODs set up with it even when the VODs are used in the package. However, the chapters' markers won't be visible when the content is played in a playlist.
4/ How to add chapter markers to your VOD?
Please be aware that the Chapter marker feature works only with Dacast new player. If you are still using our former VJS5 player or your own player, you will have to switch players in order to access the feature. 
Go to your VOD section, and click on the VOD on which you want to add chapter markers. Click on the new tab called "Chapter Markers", next to "publish settings".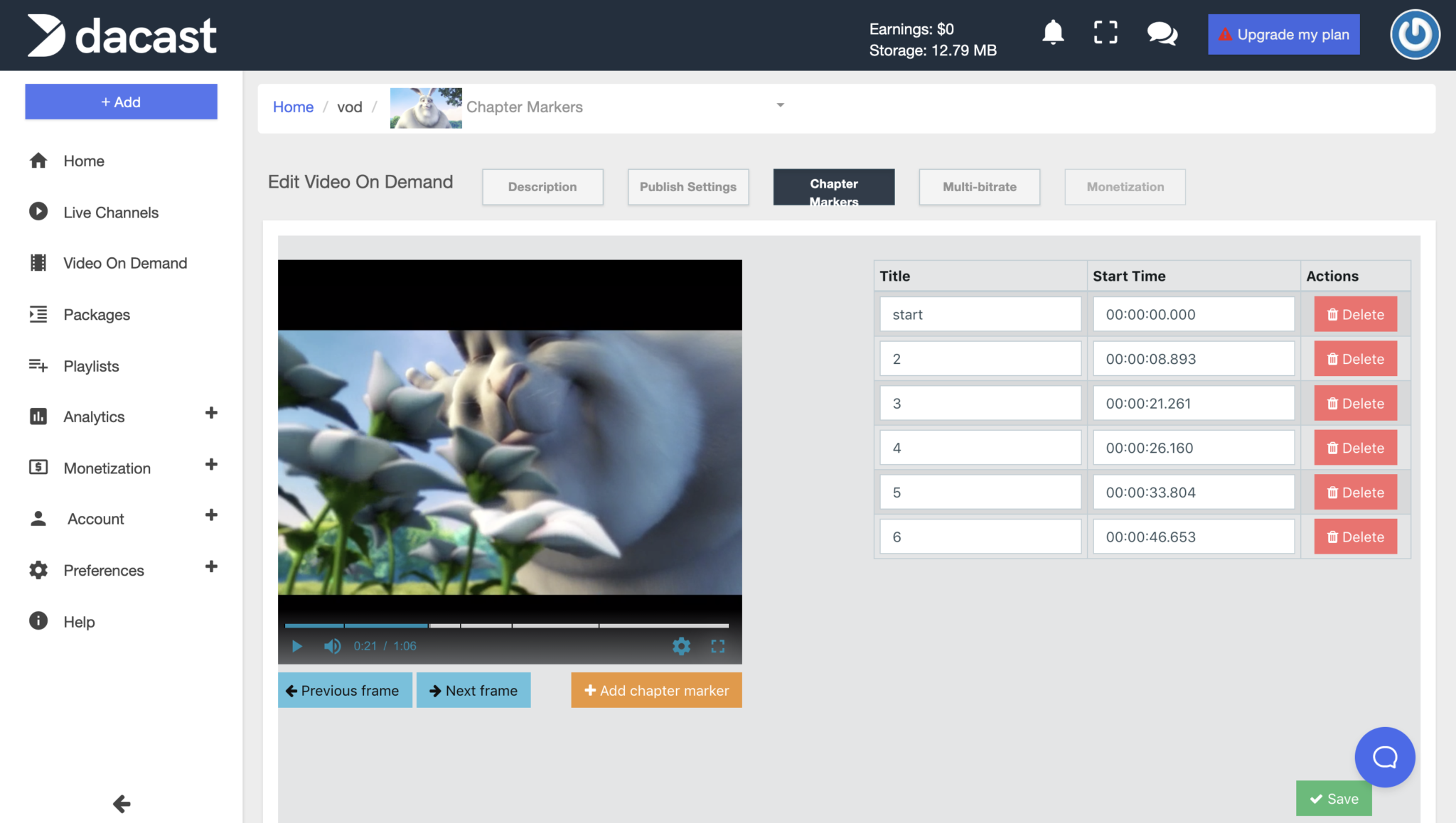 In this section, you will be able to create, edit and delete your chapters.
STEP 1: Click on play to start your video and pause when you want to add your first chapter marker.
You can use the buttons "Previous frame" and "Next frame" to find the exact frame for the beginning of your chapter markers

STEP 2: Once you are satisfied, click on "Add chapter marker"

STEP 3: Edit the title of your chapter marker and adjust manually the time if needed.
STEP 4: Once you are happy with your chapter marker, click SAVE
You can preview your chapter in the player displayed only after clicking on SAVE.
Repeat steps 1, 2, 3 and 4 until you have the number of chapter markers you want for your VODs.
Any questions or you want to access this feature? Please contact us.