Wirecast Troubleshooting:
First, have you received the following Wirecast error message (also pictured below in a screenshot):
"Cannot publish the stream. Verify the stream name and if you have provided any credentials/tokens"?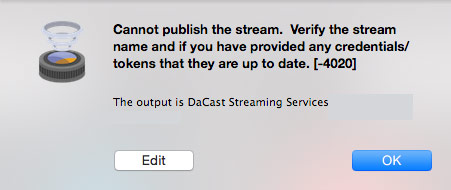 If you've received this message, you probably have not entered the login and password inside Wirecast. Another possibility is that you entered these credentials incorrectly.
To enter your login credentials:
1. Go to OUTPUT; and then
2. OUTPUT SETTINGS.
3. Click the "SET CREDENTIALS…" button.
This will allow you to enter the login and password for your live channel. (It will be a series of numbers.)
If you need to locate your login details, you must first click on the live channel. From here, you go to the ENCODER SETUP option. At this point, you should see your credentials in the final panel. You can see them below, circled in red: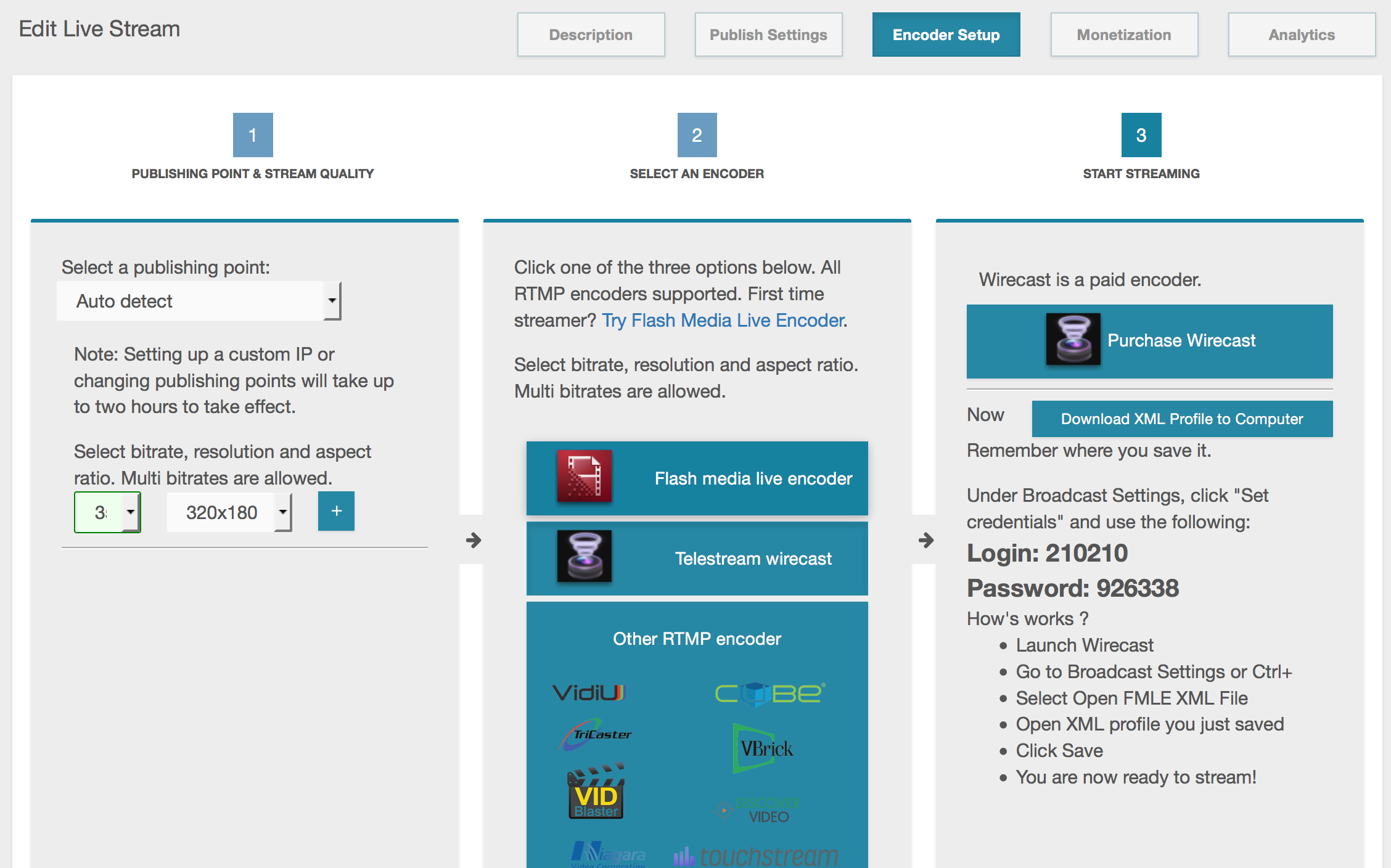 If you continue to receive this error message:
You can manually type the login numbers into the textbox, in case you encountered a copy-paste issue.
Please note: if you were seeking a full Wirecast tutorial, you can find that here.