8 Virtual Christmas Program Ideas for Churches – 2021 Holiday Season
Although many places have lifted COVID restrictions many churches are continuing to offer virtual Christmas programs and experiences. Last year, many Christmas programs were completely virtual, but this year, many churches are taking a hybrid approach.
By live steaming traditional holiday events, attendance is open to anyone with access to the Internet.  Comment start This allows parishioners to tune in at home or attend in person.
In this post, we're going to discuss some Christmas program ideas for churches in 2021. We will start by discussing why you'd want to live stream church Christmas programs before we get into the different Christmas program ideas. To wrap things up, we will discuss a few of the top tips for making your church live streams a success.
Table of Contents
Why Live

Stream Christmas Programs for Churches?

8 Virtual Church Christmas Program Ideas for 2021

Christmas Plays

and Pageants 

Choir

and Other

Music Performances

Youth Programs

Christmas Films

Live Nativity

Christmas

Sermons

Advent Wreath Lighting

Charity Events

Tips for a Successful Virtual Christmas Program

Conclusion
Why Live Stream Christmas Programs for Churches?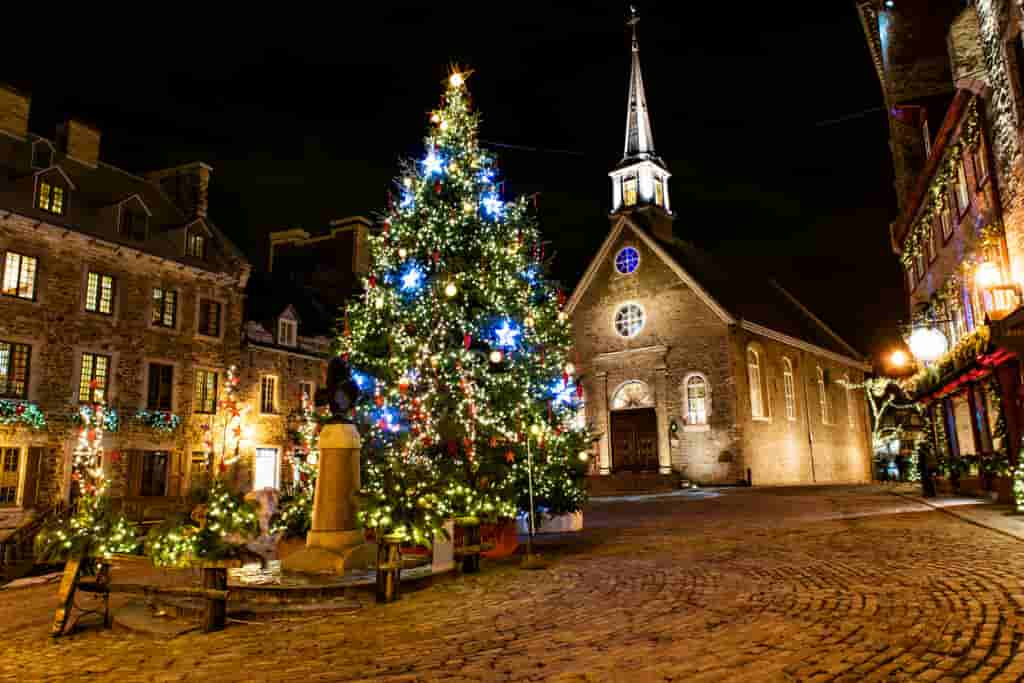 Live streaming your church Christmas programs open up attendance to people who are safer at home or cannot physically attend for any other reason. It allows you to expand your audience and maximize your reach.
For youth programs, pageants, and plays, in particular, live streaming makes it possible for friends and families of the children to tune in, even if they aren't local.
The ability to host virtual events is particularly useful this year when many people are still avoiding large crowds. It will give you, as a Christmas event organizer, the ability to spread the cheer without packing your venue with people.
8 Virtual Church Christmas Program Ideas for 2021
There are a few different types of virtual Christmas programs that your church can live stream to find the perfect balance between secular festivities and the real "Reason for the Season."
Here are a few of the top virtual Christmas program ideas for 2021.
1. Christmas Plays and Pageants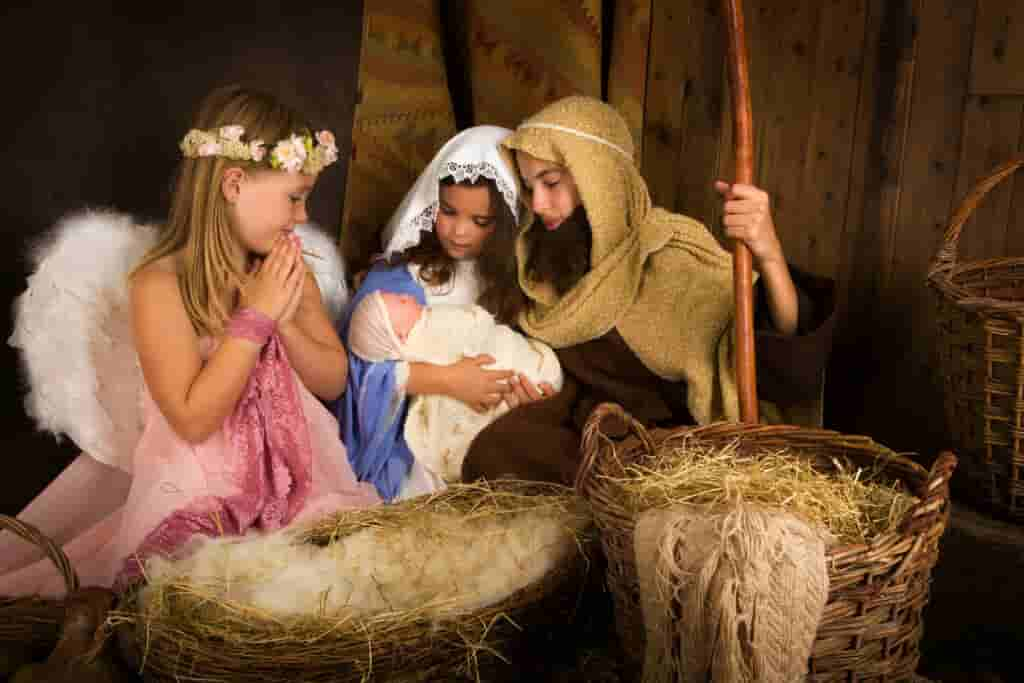 First up on our list of Christmas program ideas for churches are Christmas plays.
Putting on a play or pageant is an engaging way to involve the whole congregation in a Christmas-themed activity. Christmas plays are popular for many reasons.
First, they're fun to watch and participate in, and they can set the scene for lifelong memories. Additionally, they can teach powerful lessons that are hard to digest in other mediums.
There are dozens of great plays available online based on both new stories and the Bible. For example, one good source for play ideas is The Skit Guys, which includes a list of plays and links to purchase the scripts.
In terms of streaming live church services, Christmas plays are ideal not only because of the "fun" component. They can easily be recorded and added to the archives for playback for years to come. For more ideas on this, in particular, you can check out Ministry to Children's online archive of Christmas play for youth.
2. Choir and Other Music Performances
The power of voices raised together in song is impossible to ignore. That's why choir performances can be another great content idea for streaming live church services. During the Christmas season, it's the perfect time for beautiful choirs to sing together in harmony.
While experiencing live music in person is best, catching a performance via streaming video isn't far behind. With good quality recording equipment, your favorite choir performances can live on for years to come.
Relatedly, another suitable content type for streaming live church services is Christian music in general. It's a good idea to provide a nice source of background music for those watching your stream. 
A good source for finding Christian music videos is the music section of www.GodTube.com. Please keep in mind that you'll need to secure rights to these videos before you play them to your congregation. The only exception to this rule is for music marked for "fair use."
3. Youth Programs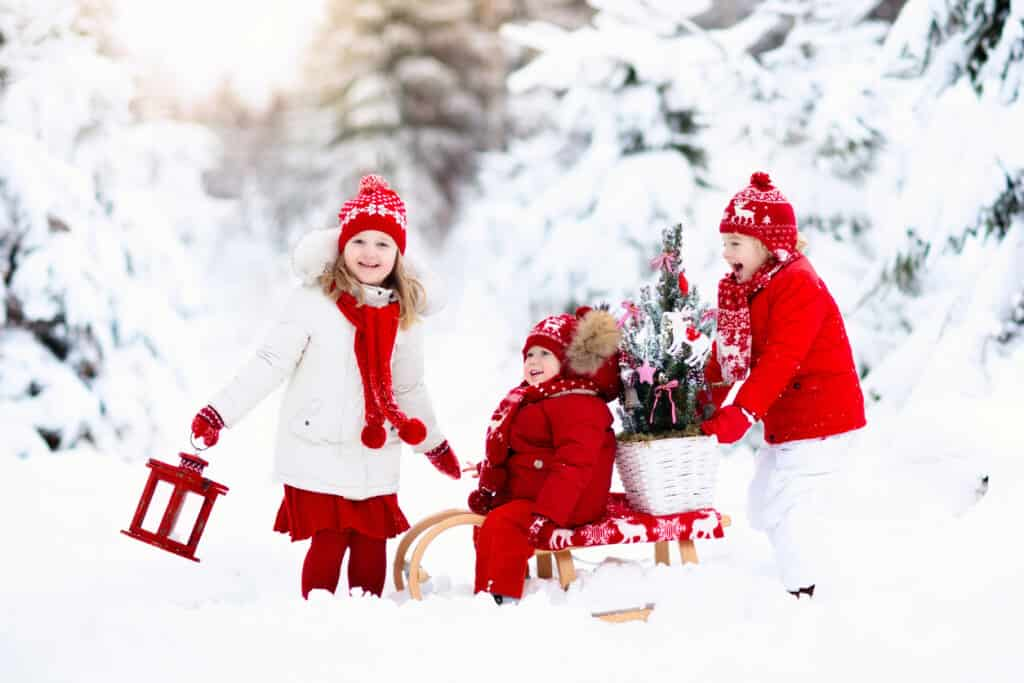 Reminding kids that Jesus is the reason for the season is important for many churches. Luckily, there are many Christmas program themes that churches can go with to reach the younger members of the community.
Some churches, for example, choose to record important Sunday School lessons and activities. Then, they can play these back via video stream during a designated time for children's programs.
You can create Christ-centered Christmas content that shares the true meaning behind the holiday. Of course, the secular elements like Santa and related traditions are fun, but it is important to tie in your faith to give the children an enriching experience.
In terms of content options, these programs can be interactive and involve singing, repeat-after-me, or other techniques to help educate and engage youth in a fun and accessible way.
4. Christmas Films
People have been celebrating Christmas for centuries upon centuries, so naturally, there is a plethora of Christmas-related content that already exists. Your church can live stream Christmas films and videos with the quick adding of a source.
This way, your congregation can watch a movie together even if they are not physically together.
We recommend checking out That Happy Certainty's list of 15 excellent Christmas videos to start. These musical and uplifting productions are sure to be crowd-pleasers.
Another 45 great Christmas videos can be found at Communicate Jesus, a website dedicated to digital inspiration for ministry. This list contains some content that churches must purchase before you can play it at your church or on a live stream. Nonetheless, the prices are reasonable and likely affordable for many churches.
Additionally, there are other forms of shared video material your church can use. For example, let's say you saw a sermon, play, or choir performance at another church that was particularly moving and powerful. You may be able to contact the church that produced the material and request a recording.
Most churches will provide this sort of content without charge as another way to spread the word. Others may ask for nominal fees to help them cover the costs of production.
5. Live Nativity 
Live nativity reenactments are a great way to remember the "reason for the season."
The cool part about live nativities is that you can do shape them to make sense for your audience. If you want to reach the kids of your parish, you can use language and references that help them better understand the story. In fact, you can even bring the kids in as actors.
You can also put on more serious live nativity plays to allow older audiences to connect with the spiritual significance of the birth of Christ. 
Some churches add a special touch to their live nativity scenes by using real barn animals instead of fake props.
6. Christmas Sermons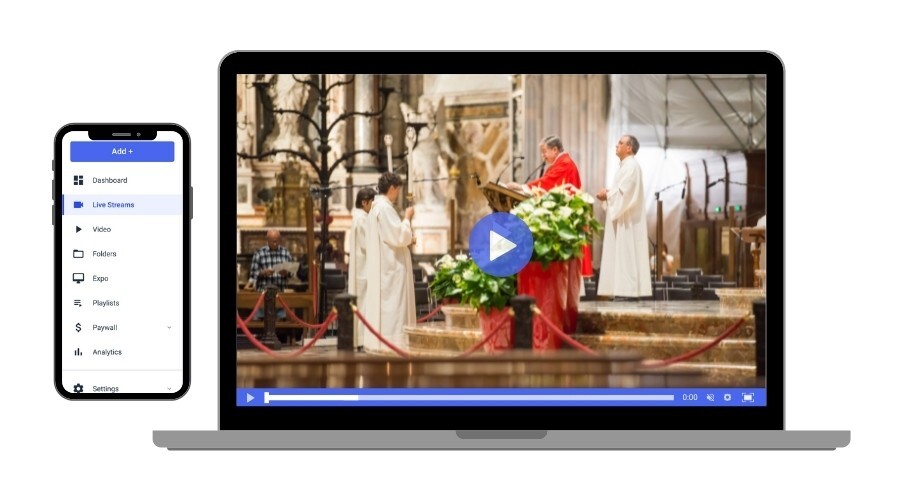 The sermon is part of the core of every church, and for good reason. It's rare in modern culture that people sit in quiet contemplation while spiritual leaders offer guidance in navigating the troubles of the world.
Today, we recommend that every church records its sermons. In fact, about one-third of parishioners today first learned about their chosen church services online.
Video recording equipment is too accessible to make excuses anymore. Plus, you never know when your pastor is going to touch inspiration and deliver the homily of a lifetime.
As you likely know, church attendance increases by almost 50% during Christmas. However, it's possible to reach an even greater audience using live streaming and VOD streaming solutions.
Live sermons allow you to reach members of your church who are traveling or even reach new audiences around the world.
7 Advent Wreath Lighting
Advent is a huge part of the holiday season for some churches. Different ceremonies and rituals are carried out in order to help believers prepare their hearts for the birth of Jesus.
Lighting the Advent wreath is a sacred tradition that involves lighting one candle each Sunday during the four weeks leading up to Christmas. Typically, this ceremony takes place during the mass or church service. However, it is possible to light it as part of a special prayer service, as well.
Live stream your Advent wreath lighting as a special Christmas program for your house of worship.
8. Charity Events
The holiday season is a great time for giving to those in need. Some churches sponsor or host charity events, such as food drives, toy drives, and other fundraisers. While the purpose of these events is to raise money for a special cause, they can make for entertaining and engaging church Christmas programs.
You can live stream fundraising events to encourage remote participation and online donations. It is also possible to host paid live streams and donate the revenue.
Tips for a Successful Virtual Christmas Program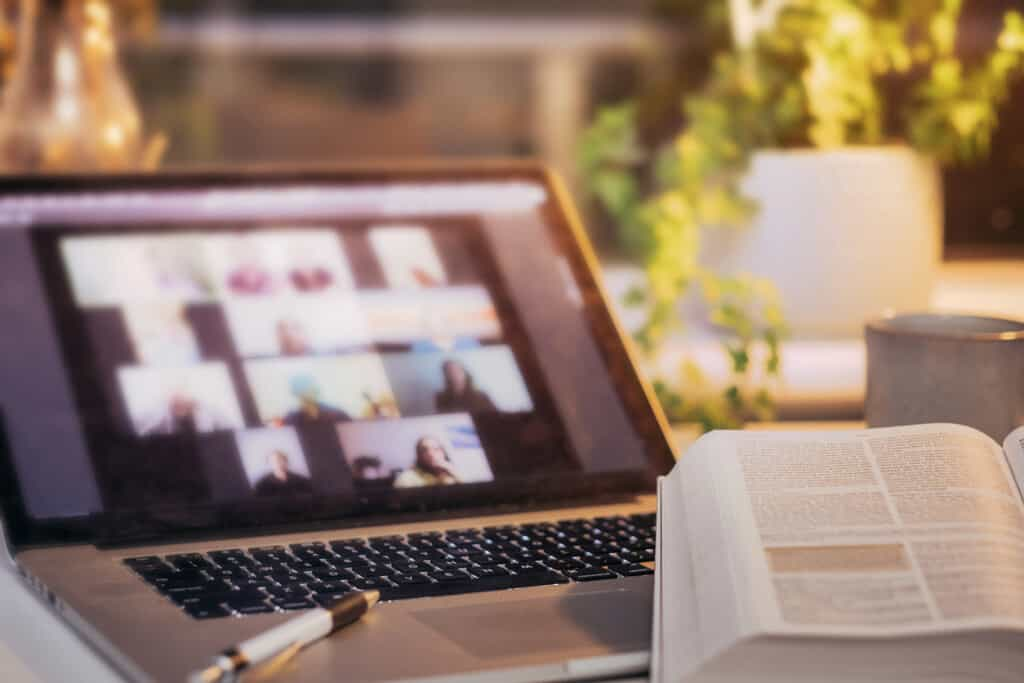 New to live streaming? No worries. Here are a few tips for making your church's virtual Christmas program a success.
Do Test Runs
Before you stream your virtual Christmas program, it is wise to do a test run. It will help you get familiar with your streaming setup. It also allows broadcasters to identify any snags in your setup before you go live.
If this is your first time live streaming a church function, we recommend doing a couple of trial runs to get the hang of it.
Leverage Social Media
Social media can be a valuable tool for promoting and sharing your church's virtual Christmas programs. You can promote your Christmas stream on social media during the weeks leading up to the event.
Focus on the platforms that you have a following or community on. For example, some churches have large Facebook followings whereas others are more popular on Instagram.
Even if you aren't charging an "admission" fee to your virtual event, it is a good idea to ask people to RSVP so that you can send them reminders with the link to the stream when it is time to get started.
We also recommend simulcasting to Facebook and YouTube to reach your existing audience and maximize your viewership.
Enhance Your Setup
There are a few simple things that you can enhance your streaming setup. First, invest in an external microphone for improved audio quality. This can be as simple as a $20 lapel mic, but it makes a significant difference in the quality of the audio.
We recommend using OBS Studio, a free and open-source streaming software, to add professional elements to your stream. Also, no matter what encoder you use, make sure you follow your online video platform's suggested encoder settings.
Conclusion
Christmas is a special time of year. Aside from the festivities that you know and love, this season offers an ideal opportunity to expand your reach with streaming live church services. Live streaming will help you bring your events to the members of your community who are unable to join the celebrations in person.
Your church may have a tech team, but you may not have anybody with prior live streaming experience. With the help of professional live streaming software for churches, this should be no issue at all.
With Dacast, for example, starting a live stream is as easy as creating an account, configuring streaming settings, and clicking "Start Streaming."
You can try Dacast risk-free for 14-day to see how it could work for you this holiday season. Sign up today to start streaming.
For regular live streaming tips and exclusive offers, you can join our LinkedIn group.
If you have any questions or comments about streaming virtual Christmas programs for your church, feel free to leave your thoughts in the comments below.