Best Video Streaming Solutions for SMBs in 2019
The video streaming market is predicted to be worth $70.5 billion by 2021. Do you want to be part of that success?  More and more small and medium businesses (SMBs) are streaming live video on their website. This post will look at some of the best video streaming solutions for small and medium businesses to quickly get involved in the live streaming industry.
We'll begin by looking at how SMBs are using video to grow their operations. Next, we'll look at the specific features that many professional SMB users need in an online video platform. With this guidance, we'll be able to look then at five of the best video streaming solutions.
After reading this article, our aim is that you will have a better understanding of how video streaming solutions work. The aim is to help you choose a streaming platform quickly so you can get your video operations up and running quickly. Let's jump in.
How small and medium businesses are using video to grow
All sorts of businesses are using video in different ways to strengthen their operations and grow. This includes businesses in sales, marketing, education, outdoor, and countless other industries. And video can be used internally as well as externally. As Slidely CEO Tom More writes that "short, well-made videos are useful to target consumer audiences and business clients alike."
It used to the be the case that only the largest businesses could afford to get their content broadcasted. Advertising and producing content was extremely expensive. Today, that is no longer the case. "Online video levels the playing field for these businesses," according to PixelFish CEO John McIntyre.
SMBs are widely using video for various purposes. This includes the following:
Product launches and demonstrations
Internal employee training and communications
Training of partners and associated businesses
OTT video, media, and entertainment
Sports broadcasting
Video advertising (SMB video ad spending may surpass Enterprise spending this year)
SMB live video streaming needs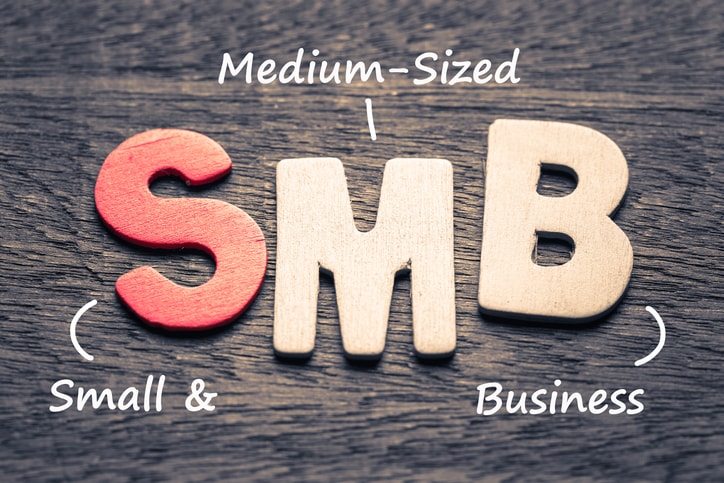 There are plenty of live streaming platforms out there. But not all of them are suitable for professional users. So what features do SMBs look for in the best video streaming solutions? Here are five key features that can be make-or-break from a business perspective.
White label service
Some video platforms include their company logos on all their video content. Professional users want to avoid this by getting what's called "white label" service. White label means that you can include your own branding if you choose, and that's all that will grave your videos.
High-end CDN (Content Distribution Network)
A CDN, or Content Distribution Network, is a network of servers for delivering video and other content. Using a live streaming CDN reduces buffering, increases security and redundancy, and helps scale distribution to extra-large audiences. But not all CDNs are created equal. Look for a large, well-regarded CDN network, such as Akamai.
Monetization features
Many businesses are choosing to monetize their over-the-top content directly. This is typically done via one of a few different models. These are advertising, pay-per-view, and subscriptions. Look for a video platform that supports these monetization methods. Even if you don't use them now, you might in the future.
Security
Another key feature-set for business users is security tools. Piracy costs the U.S. economy more than $20 billion per year. Plus, many businesses use video to communicate privately about proprietary or otherwise sensitive information. The best video streaming solutions for SMB include robust security functionality.
Affordable pricing
For any business, price is an important factor in any service. Unfortunately, as you will see below, many live streaming solutions are aimed at large Enterprise businesses with essentially unlimited budgets. Luckily, there are alternative platforms that include professional features at reasonable prices. Make sure to read to the end of this comparison to learn more.
Best video streaming solutions for SMB
Next, let's look at some actual video platforms. This comparison of the best video streaming solutions for SMB will look at five OVPs: JW Player, Livestream, IBM Cloud Video, Mainstreaming, and Dacast.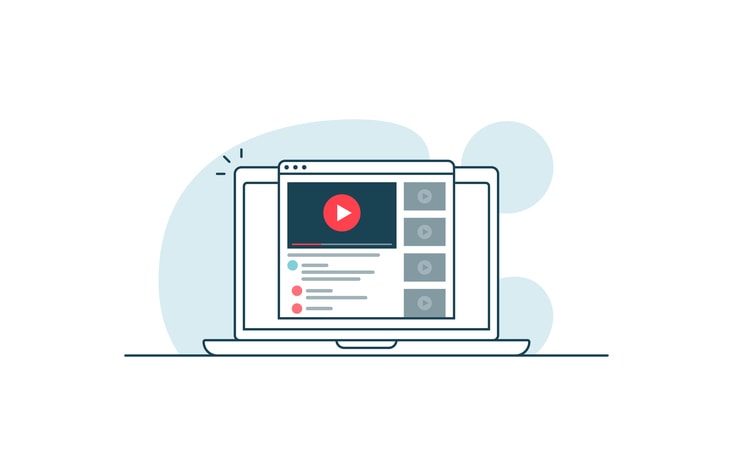 Simple online video platform built around the JW Player video player. Limited support for live streaming.
White label – All plans are fully white label.
CDN – JW Player uses a CDN platform, but doesn't specify which CDN they work with.
Monetization – JW Player includes advertising monetization, but only on custom-priced Enterprise plans. Basic "business" plans don't include any monetization support.
Security – Includes a variety of security features, including DRM support and password protection.
Pricing – Cost for JW Player starts at $50/month for the basic Business plan. This plan includes storage for 1,500 videos and bandwidth for 150,000 plays per month. For a greater number of professional features and higher-volume streaming, custom-priced Enterprise plans are also available.
Large online video platform for live streaming and VOD (Video On Demand). Priced at the high-end of the spectrum.
White label – Livestream does offer white label service, but only with the $999/month and up Enterprise plans. Standard plans are not white-label.
CDN – Livestream uses a custom network consisting of their own servers plus CDN partners to deliver content, which is what they call an "eCDN".
Monetization – Advertising and monetization is supported, but also only with $999/month and up Enterprise plans.
Security – The Premium plan ($75/month) includes basic security features. More advanced tools (and some basic ones like password protection) are restricted to Enterprise plans.
Pricing – As mentioned, Livestream pricing is very expensive for professional features. Their basic Premium plan starts at $75 per month but is missing many essential features. Enterprise plans ($999/month and up) are the only option for pros.
IBM's video platform (formerly Ustream) includes only basic features at affordable rates. High-end plans aimed at Enterprise users have more functionality.
White label – The IBM Cloud Video platform is co-branded starting at $499/month, and full white label service is restricted to the $999/month and up plans.
CDN – Videos are distributed via an IBM server network.
Monetization – No monetization tools are built into the IBM Cloud Video platform.
Security – Features for security include password protection, embed controls, private channel URLs, and more.
Pricing – Plans range from $99/month to $999/month. There are also custom plans available for larger businesses.
Mainstreaming is a media platform for video hosting and live streaming, which offers competent functionality at fair prices.
White label – At all plan levels.
CDN – Utilizes an internal server network to deliver streams. This may be less reliable than a true high-end CDN, since there are fewer servers located in fewer regions, with less staff attending to them.
Monetization – VAST advertising is supported at the €497/month and up pricing level. Pay-per-view and subscriptions are not included in the platform.
Security – Features include referrer (domain) restriction and password protection. Does not include HTTPS delivery or geo/IP restrictions.
Pricing – Mainstreaming pricing starts at €167/month for the Standard plan. The business plan (€277/month) adds API access and reduces bandwidth costs. Professional plans (€497/month) add advertising support and advanced analytics. Custom plans are also available.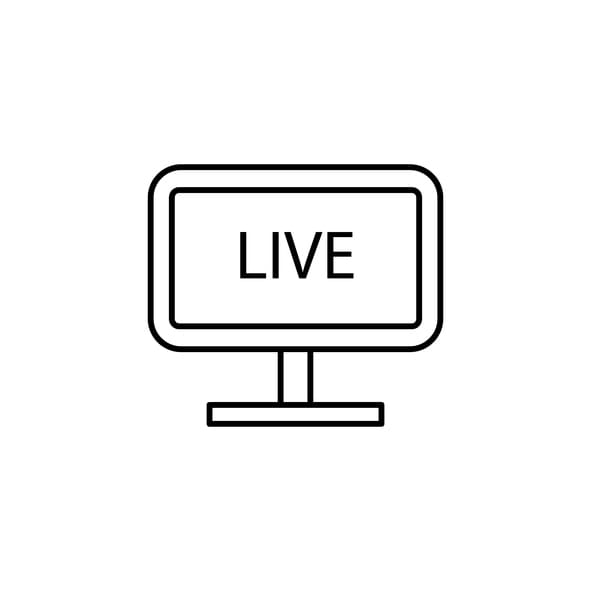 Easy to use, fully white-label video platform for VOD and live streaming. Offers Akamai delivery, API access, 24/7 customer support, and monetization at very competitive prices.
White label – All Dacast plans are fully white-label, starting at the lowest pricing option.
CDN – Video content is delivered via the Akamai CDN. Akamai is the largest CDN in the world and is perfect for scalability and high-volume streaming.
Monetization – All the popular monetization options are supported. Advertising is supported on all plans (easily insert ads to any video). Pay-per-view and subscriptions are supported via a built-in paywall starting with the Scale plan ($188/month).
Security – Various features are supported. This includes password protection, IP address (geographic) restrictions, domain restrictions, HTTPS delivery, and more.
Pricing – Dacast pricing plans start at $39/month for a basic plan. The Scale plan includes all platform features starting at $188/month and reduces bandwidth costs. Custom plans are also available, as is "event" pricing for occasional streamers.
We think this makes Dacast the headline of our best video streaming solutions. Professional broadcasters seem to think the same as Dacast is a finalist of the 2018 Streaming Media Readers' Choice Awards in 3 categories including the best small/medium business video platform.
Conclusion
We hope this article has helped you to understand the market for the best video streaming solutions and SMB video platforms. Any questions or comments? Let us know! We love to hear from you, our readers. Sound off in the comments section, below. We'll get back to you as soon as we can.
Not yet streaming with Dacast, and ready to give our streaming solutions a try? Click the button below to take advantage of our 14-day free trial (no credit card required) and start streaming live today!
Thanks for reading, and, as always, good luck with your live streams! And if you want to receive regular tips on live streaming, you're welcome to join our LinkedIn group.