Understanding RTMP Cameras: How to Setup an IP Camera for RTMP Streaming [Updated for 2022]
Creating live streams and video content of any form has two primary sides. The first is your content, and the second is all the hardware and software that makes broadcasting your message possible. 
Many technologies and innovations strive to make the latter easier for broadcasters around the globe. Today, we'll discuss IP cameras and RTMP streaming. 
IP cameras, also called network cameras, have recently replaced many other types of cameras and video recording systems. Analog cameras, CCTV surveillance cameras, and live-streaming webcams are just a few. Part of this recent upsurge in the popularity of IP camera streaming is because they are inexpensive, packed with features, trustworthy, and secure. 
There's another reason IP cam live streams are gaining momentum. They are easy to set up and operate. They don't require wiring or computer systems. An IP streaming camera has an encoder, meaning you need less hardware and software to get your live streams out.
IP cameras have many advantages that make them popular among broadcasters for live streaming. The most significant advantage is that they provide greater control and security. 
RTMP technology is what makes streaming with this type of camera setup possible.
Considering the increasing popularity of IP cameras for live streaming, we're going to take a closer look at how this type of RTMP camera works. We will look at how to use it to live stream on an online video platform with RTMP ingest. Specifically, we will cover how to successfully stream from a private network using the CamStreamer app with the Axis Camera. Then we will cover how to stream with non-Axis IP cameras successfully.
This blog will look at IP network cameras and where you can use them. We'll also discuss how PTMP streaming works and compare different software and applications that work well together for IP camera streaming and RTMP ingest. Our goal is to equip you with the information you need to stream on your own private network.
Table of Contents
What is an IP Camera

?

IP

Streaming

Camera

Use Cases

How Does RTMP Streaming Work?

Using the CamStreamer App for Live Streaming

Setting Up the Axis Camera with CamStreamer 

How to Setup Other IP Cameras for RTMP Streaming (4 Steps)

Integrated Graphics with CamOverlay

Using CamOverlay to

Deliver Your Message Successfully

Benefits of an IP Camera

Conclusion
The content of the original article was provided by CamStreamer. This post was updated in November 2022 to reflect the most recent developments in RTMP streaming with IP cameras and related technology.
What is an IP Camera?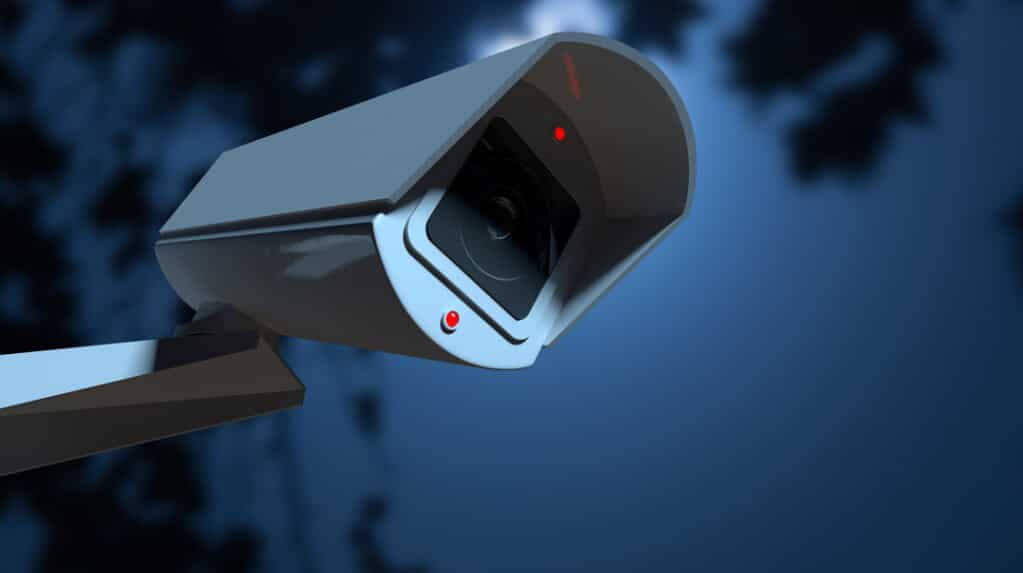 An internet protocol (IP) camera is a video camera with a built-in RTMP video encoder, its own IP address, and often considerable intelligence. The camera's IP address works just like the one on your laptop. An IP camera may sometimes have a built-in RTMP video encoder, but not all the time.
Axis Communications released the first IP camera in 1996. From that time on, Axis has been a leader in the field, continuously working on the technical development of its products. 
Looking at the product portfolio, we see that Axis cameras particularly excel when you use it outdoors. They're highly resistant to impacts and weather fluctuations, including extreme temperatures, water, sunlight, and other adverse conditions.
Since IP streaming cameras are equipped with the technology mentioned above, they can communicate with other devices over the internet. That comes with many benefits.
Some of the advantages of this include:
The IP camera's video stream can be pulled from the camera by other devices with internet access

The camera can be easily moved 

The camera can leverage its intelligence (advanced video analytics) and autonomously track objects of interest

It is easy to control the camera from a remote location.
IP Camera Streaming Quality
Wondering what quality video IP cameras can stream? Generally speaking, IP cameras are built to deliver a much higher quality video than analog cameras of most types.  You get 10 times more detail from a 5-megapixel IP camera than a 4-CIF analog camera. 
The video quality of most analog cameras maxes out at 704 x 480 pixels (4CIF). Comparatively, an IP streaming camera's video quality can range anywhere from (720p/1080p) up to 5 megapixels (2560 x 1920). With this higher resolution of video IP cameras, you can:
Zoom in and focus where needed 

Get more detailed images and streams.

Cover larger areas within the range of a single camera
IP Streaming Camera Use Cases
There are some use cases where IP cameras shine. IP network cameras for live streaming are especially suitable for 24/7 streams, broadcasts from poorly accessible locations, and shorter events that don't require the physical presence of a cameraman, such as conferences, trade fairs, and lectures. Other use cases include
Nature: Because IP cameras don't have to be tethered to multiple cables and can normally withstand

a

wide range of

temperatures and external conditions, it's a great solution for broadcasting nature. So whether that's broadcasting thunderstorms, hurricanes, or a wildlife sanctuary,

IP cam

live

streaming is a solution for natural environments. 

Performances: Whether you're looking to capture a concert or a theatrical performance, IP cameras can provide the dynamic angles that'll engage your audience.

Graduation: IP cameras don't require a human to handle them it physically. That makes

IP

stream

cameras

an excellent option for setting at an elevated height to capture great angles.

Surveillance:

Thanks to their ability to deliver higher quality streams, most organizations can benefit from integrating an

IP network

camera system for security purposes.

Whether you're looking to add security to a bank, a construction site, or your home, IP cameras can be a great option to provide that constant feed for peace of mind.
Besides quality based on years of accumulated expertise, Axis cameras have another unique advantage compared to some other IP cameras– thanks to their open platform, called the Axis Camera Application Platform (ACAP), space has been created for developers to come up with applications designed to meet specific customer needs and use cases.
How Does RTMP Streaming Work?
Traditionally, RTMP streaming refers to delivering video content to Flash video players. However, in the context of RTMP cameras with IP and most modern live streaming technology, RTMP is responsible for ingesting video feeds.
RTMP ingest transports video files from the encoder to an online video platform. For this process to work, each component must have RTMP compatibility. 
In the case of IP cam live-streaming, both RTSP and RTMP come into play. A video signal provided by an image chip inside a network camera must first be encoded into the H.264 video format. Then, you cansend it over the internet. 
In principle, all network cameras pack encoded video into RTSP (Real-Time Streaming Protocol) that is used to send such a video stream over the network. RTSP is a so-called "pull" type of protocol, meaning you need to connect to an RTMP-enabled camera via its public IP address and forwarded port and pull the video from it.
This technique is okay for the video management systems it was designed for, but online video streaming platforms, such as Dacast, need something else. They need an IP camera with a built-in video RTMP encoder to "push" the video stream to them. RTMP pulls the RTSP video stream from a network camera and repacks it into RTMP. 
Using the CamStreamer App for Live Streaming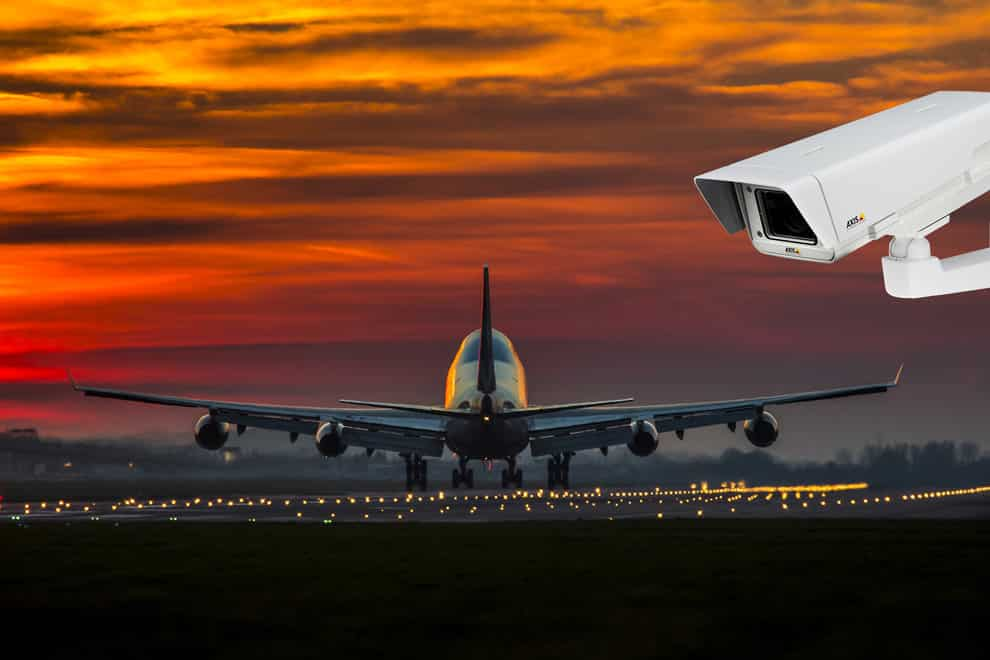 Running directly onboard the IP camera, the CamStreamer application is a simple piece of ACAP software. Its primary function is to repackage the RTSP camera's video stream into the RTMP format, which the online video platform can then easily work with. 
That brings several advantages since broadcasters using this technology don't need a computer or a public IP address. They also don't need to set up port forwarding. 
With a few simple clicks, you've got the full potential of the IP camera at your fingertips. The RTMP camera is a computer in and of itself, so it can connect to the online video platform without any additional hardware, excess cables, processors, and so on. 
Thanks to the intuitive settings and no extra costs, a few seconds is all it takes to get a live broadcast up and running.
Setting Up the Axis IP Camera with CamStreamer 
The first step to setting up the Axis IP Camera with Cam Streamer is downloading the CamStreamer app, which you can find on their website. 
Next, choose the right installation package according to your camera type, and enter your camera's IP in your web browser. Once this is set up, you can connect to your RTMP-enabled camera. 
In the CamStreamer setup, all you need to do is to choose the desired streaming platform. You can choose Dacast, as it's one of the preset streaming platforms.
From there, simply enter your RTMP stream details from your Dacast account. Since Dacast is a preset streaming platform from CamStreamer, the RTMP connection will be made automatically, which saves you another step. 
Once you've completed these steps, you're ready to stream.
How to Setup Other IP Cameras for RTMP Streaming
Now that we covered how to set up an Axis IP camera for RTMP live streaming, it's worth it to repeat that not all IP cameras come with a built-in application or brand app (e.g., CamStreamer) that can turn an RTSP camera's stream into an RTMP stream. In other words, many IP cameras require extra hardware or software to live stream on a platform like Dacast or Youtube.
In the next part of this blog, we'll cover how to set up an IP camera for RTMP streaming in a more general sense (when you don't have an Axis IP camera specifically).
Step 1: Choose WiFi vs. Ethernet  
The first step of setting up an IP camera for streaming is connecting to the network, which calls for you to choose between WiFi or ethernet for live streaming. Both have unique advantages and disadvantages depending on the use case you're after.
For starters, ethernet cables allow for a higher quality image than WiFi because ethernet cables can handle more data. It's also more dependable than WiFi because you're connected directly to the network rather than wirelessly. Another advantage of ethernet cables for IP cameras is that they support Power over Ethernet (PoE), meaning they can last indefinitely without needing someone to replace the battery.
The downsides of ethernet cables are that they're tethered to cords, so you don't have as much flexibility to put the IP camera wherever. Since WiFI requires no cables, you can place IP cameras anywhere as long as can connect to the internet wirelessly.
So when choosing between the two options, consider the importance of flexibility, video quality, and stream length.
Step 2: Choosing an Encoder 
The combination of CamStreamer as an application and Dacast as a streaming solution can deliver great results. Using this combination, you can easily produce professional-grade content. But as mentioned, not every IP camera uses CamStreamer because this app only works exclusively with AXIS IP cameras.
A little technical background and refresher: The default protocol for IP cameras is RTSP, which we spoke about earlier. RTSP is designed for network use, meaning it was originally intended to stream directly to a few end-user devices. In other words, it's unsuitable for live streaming to hundreds or thousands of nationwide viewers.
To add to that, many streaming services don't support RTSP Ingest. But every streaming service supports RTMP Ingest, meaning you need to add a middle step when streaming directly from an IP camera to a destination like Youtube or your website. For this reason, streaming with an IP camera tends to be a bit more complex than streaming with other webcams.
With that said, to live stream with most IP cameras, you'll need an encoder. (The exception is if the IP camera supports RTMP push, which you can find out by calling the support line of your camera brand).
An encoder converts the images captured on the IP camera and then transmits them into a readable form that a video hosting service like Dacast can use. CamStreamer serves the same purpose as an encoder, but for Axis IP cameras.
Keep in mind that you can't just use any encoder. The right encoder will depend on your IP camera and the video platform you use. If live streaming with an IP camera using Dacast, we recommend the Wirecast encoding software or OBS Studio software encoder, a free alternative to Wirecast.
Step 3: Choosing an Online Video Platform
When you want to use an IP camera for live streaming, you'll need an online video platform most of the time. Now that you know you need an encoder for many IP cameras or an app like CamStreamer for Axis IP cameras, you're ready to explore online video platforms.
Dacast includes all of the tools you need for a professional broadcasting experience. Our platform supports video monetization, video player customization, reliable security and video delivery, private video sharing, a powerful content management system, and more.
Unlike YouTube and Facebook, which as streaming platforms, don't allow audiences to be divided up for more efficient marketing, Dacast offers all the tools needed to make streams effective, attractive, and profitable.
Of course, Dacast is one of many online video platforms on the market. Feel free to check out our online video platform comparison post to see how Dacast stacks up to some of the other top options on the market.
Step 4: Set Up and Configure Encoder
For simplicity, we'll cover this step as if you've chosen OBS studio, a free and popular software encoder. Other encoders have similar steps. Here are the rough steps you'd follow:
Open OBS Studio.

Find the "+" sign under the "Sources" section.

At this point, you'll name your IP camera source (e.g., *brand* IP camera)

Generally, you'll uncheck all the options available on this tab.

In the "Input" field, insert the RTSP URL. (Each type of camera has different URL formats, so if you get stuck here, your camera brand's support team should be able to help.)

Click "OK," and your live feed should be ready. Right-click the video to play around with the video size.

Go to the OBS Studio settings menu and click on the "Stream" tab

Enter the relevant information depending on what service you're using. If you're using Dacast, check out our

OBS Studio guide

for more.
That's it! You should now be ready to live stream from an IP camera.
Integrated Graphics with CamOverlay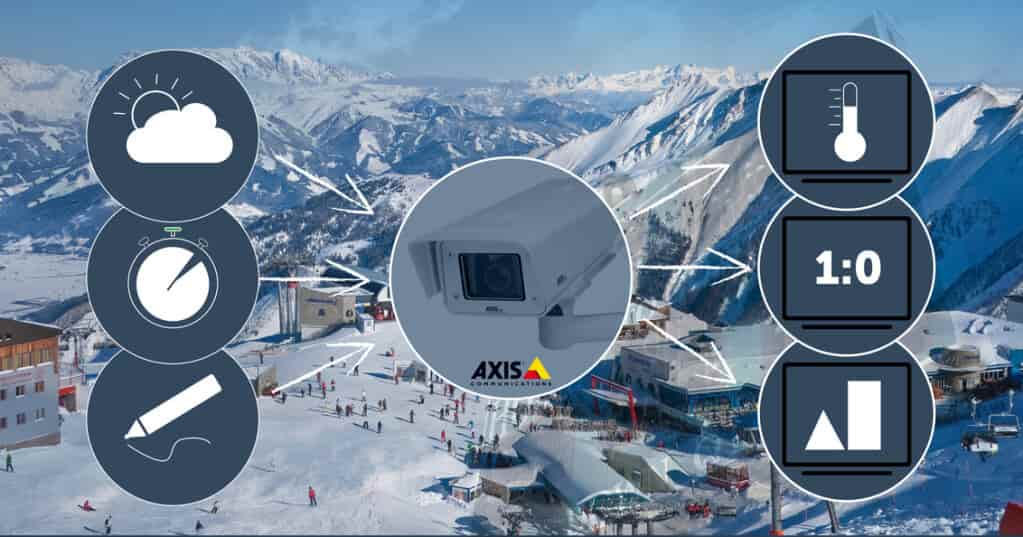 Now that we've covered how to set up another IP camera for streaming let's talk about ways you can improve the videos on Axis cameras.
CamOverlay is an app that works with the CamStreamer application to help broadcasters to add their own graphics to a stream. 
This tool is useful for adding additional information to the screen to increase the viewers' experience. CamOverlay supports multiple sources, which gives broadcasters added flexibility on what they can do with their live streams.
Just like CamStreamer, the setup of CamOverlay is effortless. There are preset templates to choose from, or you can create your very own graphics. Both options give you control over your stream's appearance, timing, and position.
Now that we've covered the "whys" of using CamOverly, let's look at how to use this app. Here are three steps for setting up CamOverlay:
Install the CamOverlay application on your

RTMP camera

Select one of the preset templates or generate your own graphics

The application then inserts the graphics directly into the video stream
That's all there is to it. The types of information added to live broadcasts can vary. The most common uses of CamOverlay are for displaying advertisements, presenting partners and sponsors, and for providing information that's useful to viewers.
Using CamOverlay to Deliver Your Message Successfully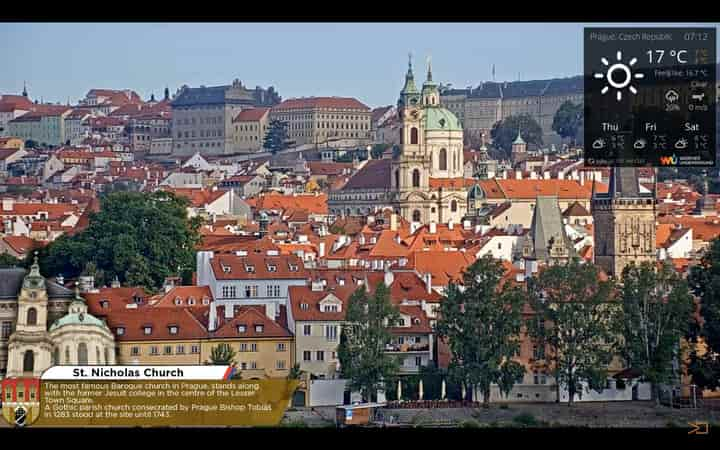 Unlike other methods of adding your own graphics to a live broadcast, CamOverlay has two specific advantages that result from the fact that displayed graphics become part of the live stream.
The first is that the graphics are immune to ad blockers, and the second is that there are no compatibility issues with different types of players.
The graphics are simply a part of the live stream, so you don't have to worry about things like keeping them in focus, the way they look in various types of browsers, administration, timing, etc. 
The biggest benefit to this solution (and this isn't true only of CamOverlay but of overlay graphics in general) is that you can make simple streams more attractive with information that gives the broadcast a story, an idea, and some context. 
It works well, for example, in the live camera stream of the Prague skyline (pictured above). Besides weather data, the stream displays facts about the individual monuments the RTMP camera is focused on.
Thanks to CamOverlay, viewers get helpful information from a plain reality stream, in this case, regarding the history and beauty of the capital of the Czech Republic. You can also choose a different call-to-action (CTA) and get results based on marketing or other needs.
Benefits of an IP Camera
Compared to other webcams, IP cameras are much more versatile and flexible. Because they can connect over the internet, they don't have to be close to the computer processing the image.
Another advantage of IP cameras, specifically PTZ (Pan-Tilt-Zoom) IP Cameras, is that you can reposition a camera or zoom in and out without a physical human being present. A person miles away can control many different IP cameras from one place. They don't require a human to constantly monitor it either. That's why it's great for 24/7 use cases.
IP cameras today also use Power over Ethernet, meaning that they can stay charged indefinitely when connected to the wired network.
Conclusion
To summarize, an IP camera (like Axis) is a good investment for those who are serious about broadcasting. This broadcast setup streamlines many processes thanks to the camera's built-in RTMP encoder and other technology.
IP cameras leverage a massive advantage for video content creators. Recording or streaming video content no longer comes with the pre-condition of having next-level technical expertise. 
Freeing broadcasters from the technical aspects of content creation, such as understanding multiple streaming protocols, and managing multiple playback devices, means better content in less time. 
With the tools from CamStreamer, you can equip your RTMP-enabled camera with software and applications that will save you a great deal of time, energy, and resources. All of this makes the product the ideal solution for many different types of organizations that want to use live video streaming to fulfill specific objectives, such as generating publicity, educating, sharing activities with the public, and more.
If you're looking for an easy-to-use, robust platform with broad streaming capability, try Dacast. You get 14 days of free access to see why we were selected as the Streaming Media Readers' Choice for Best Small/Medium Business Platform several years in a row. No credit cards or hefty startup fees are required.
For exclusive offers and regular live streaming tips, join our LinkedIn group. Do you have questions or feedback on this article or streaming protocols in general? We'd love to hear from you in the comments below.
For more information about CamStreamer, please visit their website.
Thanks for reading, and happy streaming.