The Benefits of Training Video Software for Business
As offices become more globalized, and as remote work increases in necessity and popularity, many business leaders are looking for ways to distribute training to all employees in the most uniform, cost-effective, and efficient ways.
Rather than sending a trainer all across the country to speak to different offices, or bring employees to one location for training, many businesses are turning to online training to distribute the information they want their employees to know with lower cost and less hassle.
Training video software is a key component of effectively training employees online, and the right streaming platform is crucial to making your company's internal training days effective.
In this piece, we'll investigate what online training platforms are, whether corporate video training software is effective, and how you can leverage this technology to your business' advantage.
Let's get started.
Table of Contents
What is an Online Training Platform?

The Benefits of Training Video Software

How to Use Business Training Software

Conclusion
What is an Online Training Platform?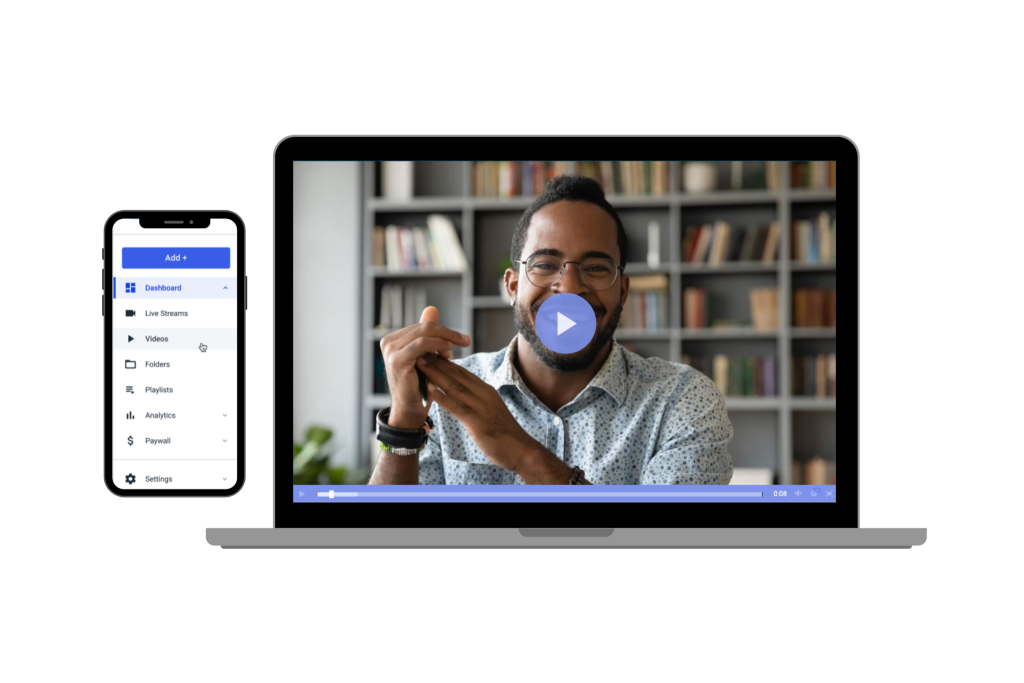 Traditionally, internal corporate training has been face-to-face. Employees gather in a conference room where they listen to presenters, often at great expense to the company in both time and money.
An online training platform, however, allows employers to present informational videos that are viewable at any office anywhere in the world.
The platform brings together pre-recorded VOD videos or live streaming content, distributing it to anyone who logs into the software and views the video. This allows corporate leadership to film or stream live video once, at one location, but its content can be viewed multiple times, for years, anywhere an employee accesses the platform.
Online training video software solutions act as a digital library for all a company's recorded content. It can be stored, organized, and distributed however leaders choose. Playlists can even be created to guide employees down specific learning tracks.
The ability to create content once and distribute it multiple times helps ensure that employees all receive the same information and training. This helps distribute a uniform message to the entire company.
How Video Training Platforms Work
In general, a video training platform collects, stores, and organizes all a business's recorded training material. 
When a new piece of content is created, it is uploaded to the online video training platform and tagged with words that make it easy for employees to find when they need it. Depending on the structure of the video training platform, playlists also can be created to collect related videos for specific training tracks and events.
There are two general business uses cases to manage video training platforms: Self-hosted and third-party.
Self-hosting a video training platform means that all video content is stored and secured by a platform the company designs, creates, pays for, and maintains. This option can be very expensive and labor-intensive, making it out of reach for many companies.
Alternatively, contracting with a third-party vendor such as Dacast takes much of the expense and hassle out of the company's hands.
Third-party video platforms allow businesses to upload their video content to software someone else designed, customize the video player with their own branding and secure access with advanced password and domain protection. Video is delivered from the cloud, where it is stored, to individual users through an advanced content delivery network, or CDN.
A video CDN is a network of servers scattered across the map, with the server nearest an end-user being the one to send the video to that user's machine. This gives each user the same quality of video regardless of their location, ensuring fast content delivery without latency, lagging, and tedious buffering.
Is Training Video Software Effective?
Training videos have long been an important part of business operations, with many individuals sitting in front of a screen, alone, learning about company procedures and policies. 
The use of pre-recorded videos allows businesses to distribute the same information to all employees, regardless of location. However, with the advent of live streaming and other more advanced technology, businesses have been able to take traditional online training video software one step farther.
Online video training for business provides employees and organizations with a variety of benefits, including:
Decreased cost and hassle compared to live training

More flexible for employees

Better comprehension and retention of information

More targeted, specialized information presentation
Let's take a look at each of these benefits in some more detail.
1. Decreased Cost and Hassle
Rather than relying on in-person training sessions, companies have been able to integrate recorded and live streaming content to simulate the feel of gathering everyone in one conference room. All employees at all locations can stream training through an online training platform, decreasing costs and hassle.
A pre-recorded training video can be scripted, edited, and produced to present a coherent, engaging, and consistent stream of information sent to employees. When content is recorded, there is no danger of a presenter meandering off-topic or distractions interrupting the training room.
2. More Flexible for Employees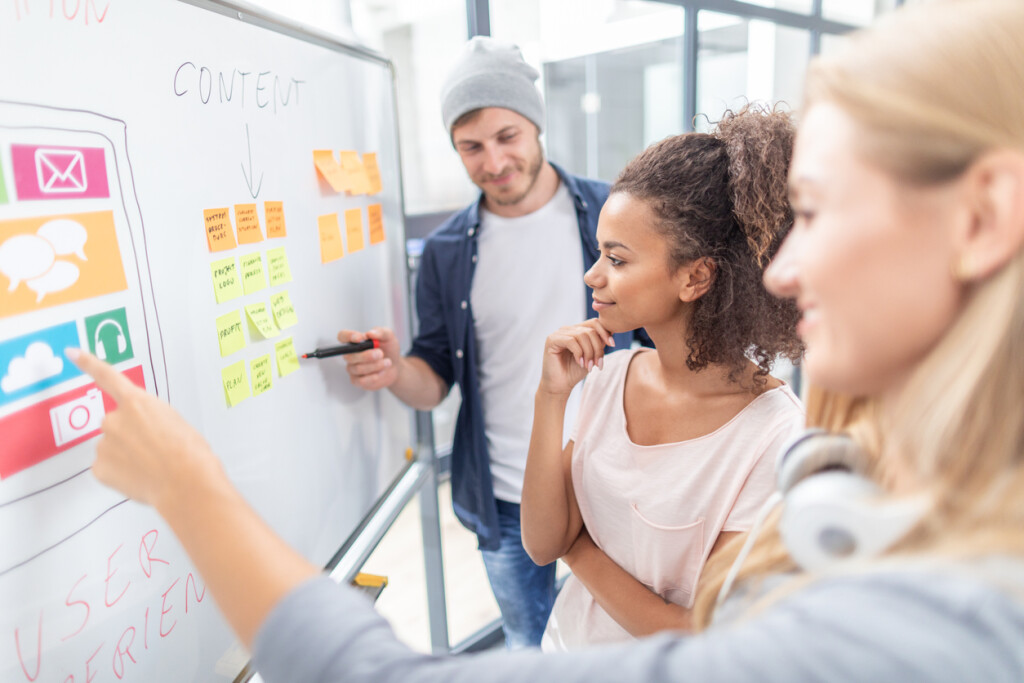 Video training also allows employees a measure of control over the pace of the information they consume. The ability to access this information at any time also gives each employee the option to engage with the training at a time of day that best suits their preferences and schedules.
An early bird, for example, can dive right into the training modules at 7 a.m. when they're ready and raring to go. A night owl, on the other hand, can settle in after the kids have been put to bed.
3. Better Comprehension and Retention of Information
Video can be paused, rewound, and repeated as much as an individual employee requires to get the necessary information. Notes can be taken and, in the event that there is a test to pass following the training, the content can be reviewed to ensure comprehension.
4. More Targeted Information
Hosting live training sessions is expensive, and often out of reach for many smaller businesses. And, when your business has multiple departments that each need their own specialized training, the costs are magnified.
Utilizing online training platforms to present live streaming or pre-recorded content allows businesses to present this more targeted, specialized information without having to incur hefty costs.
Many smaller companies cannot often budget for a live presentation by a subject matter expert. But a video presentation by the same expert can be provided to employees at much less cost and is usable for years.
How to Use Business Training Software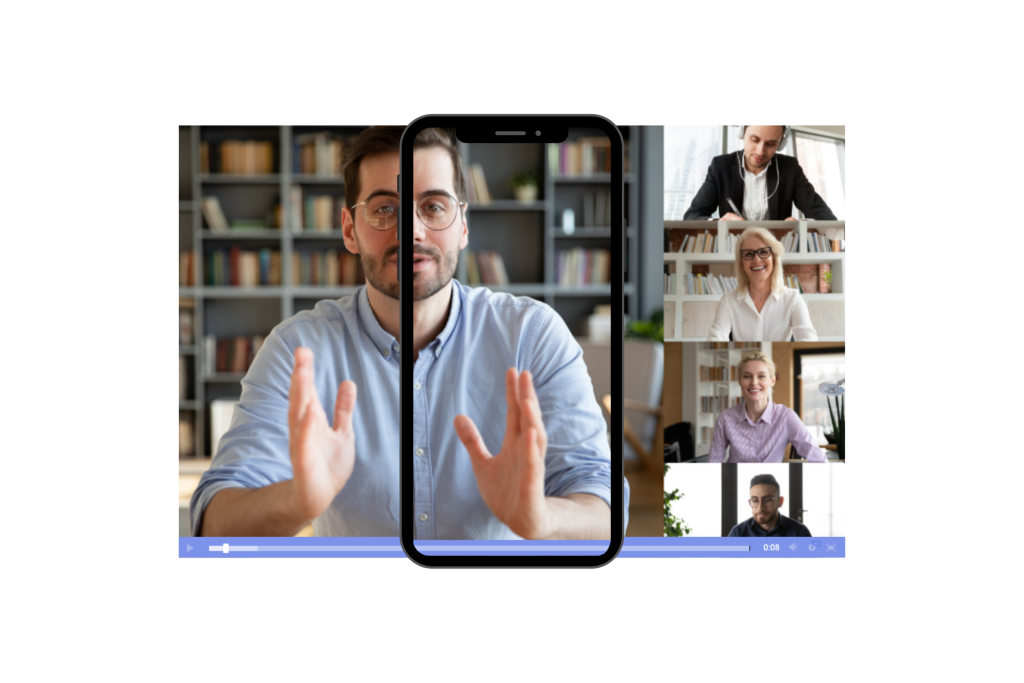 For many businesses without the time and resources to put into developing their own training video software, turning to a third-party business training software solution is the best option for providing recorded video training.
When selecting a business training video platform, there are some key features to look for, including:
Video encoding and transcoding

Live stream recording

Advanced security features

White-label capability

Video CMS

Direct S3 upload
Let's look at why each of these features is important for developing a great online business training video program.
Video Encoding and Transcoding
Not all devices your employees use to view their video training will use the same formats. That's why it's important for your software to be able to present video files in a format that works best for each individual device and their internet speed.
Automatic video encoding means the software takes your files in whatever format you send them, then presents them on playback to individual users in the manner most suited to their device specifications and internet speed. This offers all viewers a positive experience watching videos, decreasing your employees' frustration when participating in the training. 
And, if you plan to live stream any content over your video training software, video transcoding is an exceptionally helpful feature.
During this process, your training video software takes the RAW files directly from your camera and turns them into something that can be viewed online. This means you won't need any special software or equipment to make your live streams viewable, giving users a seamless experience.
Live Stream Recording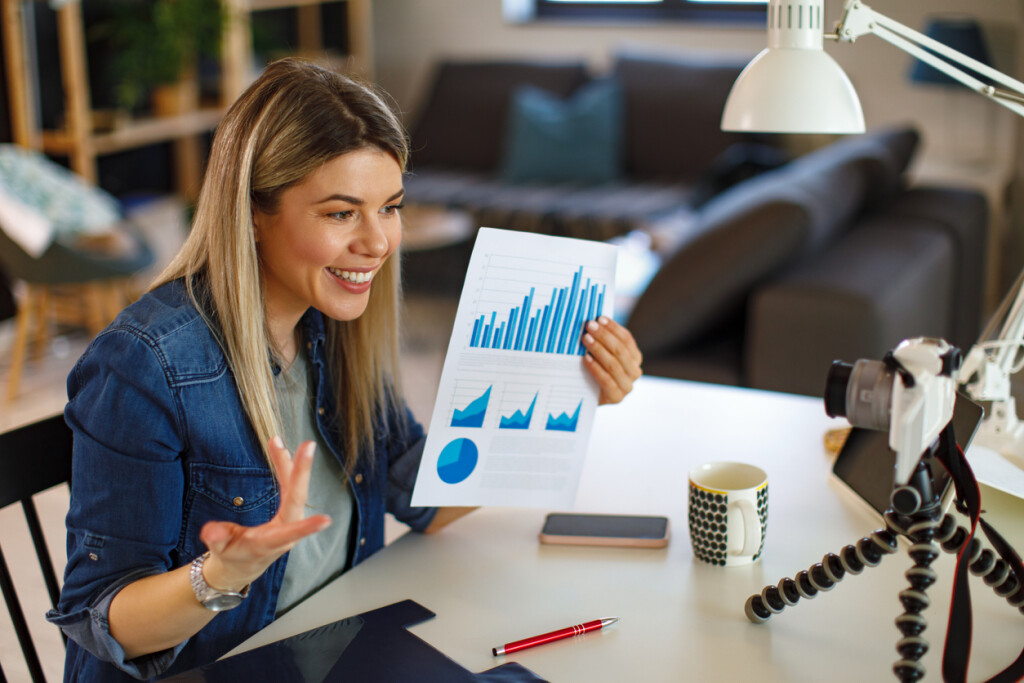 In those situations where you do live stream content to your employees, don't waste the valuable information the presentation contains.
When you select the right online video training platform, it should have simulcasting capability. This allows you to record live streaming content, preserving a great presentation for later use by employees.
Advanced Security Features
You take video privacy and security seriously, carefully outfitting all company-provided devices and networks with password-protection and other security measures.
Protect your video training library in the same way with advanced security and privacy features. You can control things such as domain control, encrypted streaming, password protection, and watermarking, protecting your content against piracy, unauthorized access, and illegal downloads.
White-Label Capability
Electing to use less expensive video delivery methods such as YouTube provides cost savings, but it also means you're at the mercy of using YouTube's branded video player.
The best online training platforms, on the other hand, include the ability to white-label streaming by providing adaptive video players and other features. This means you can add your company branding onto anything involving the training platform, providing consistent branding, and making sure your employees trust that they're getting their training from the right source.
In addition, you can easily embed training video software players into your own websites, allowing you to add the player directly to your company intranet for easy access.
Video CMS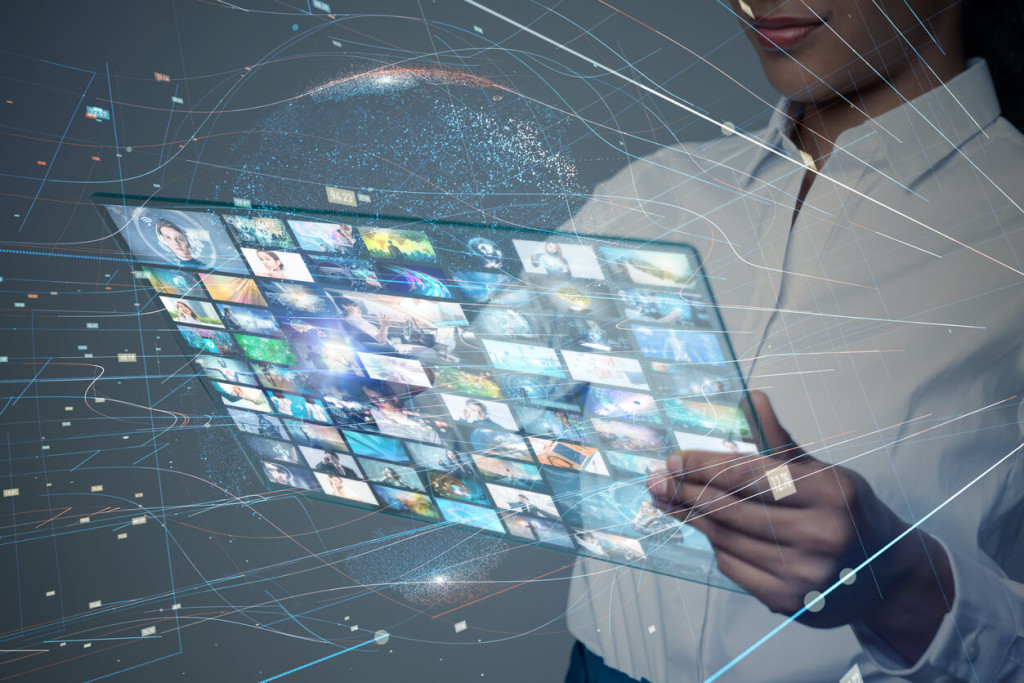 Part of what makes an online video training platform helpful is the ability to store and organize video content for employees anywhere in the world.
If your company operates multiple departments, each with its own unique training needs, the ability to organize and group videos based on learning tracks is especially helpful.
With robust video CMS features, you can tag videos with specific keywords, making them easily searched by your employees, or create specific playlists for individualized training tracks for even further self-guided learning.
Direct S3 Upload
If you already have a large library of training videos, or you plan to create a lot of content that will need to be added to your platform, being able to quickly move that content is important.
Moving large amounts of video content mainly utilized the file transfer protocol (FTP) to get the job done. Now, however, FTP has been replaced by direct S3 upload. This provides all the ease of using an FTP server with some added benefits, including:
Unlimited storage capacity

Faster network transfer speeds

Multiple data backups

Increased security measures
This allows you to quickly and securely move large amounts of data, decreasing your overall costs and getting your training video library up and running faster.
Conclusion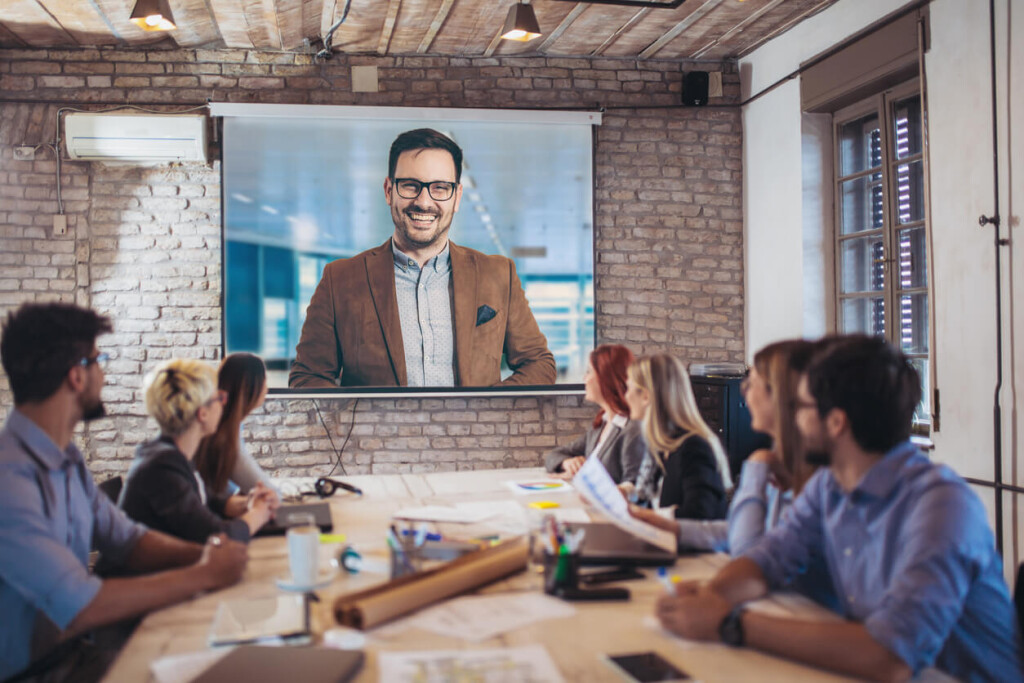 Being able to provide employees who are spread across the globe in satellite offices or working from their own homes is essential to the overall success of any modern business. Rather than going to the expense of sending everyone to one location for an in-person training session, the best training video software allows businesses to provide high-quality video training without the frustration and hassle of building it themselves.
Are you ready to try one of the best online training platforms with live and on-demand video playback capabilities on the market? Try Dacast free for 14 days. You won't be locked into any long-term contracts or paying expensive start-up fees, and you won't even need to provide a credit card number to get started. Sign up now to start your free trial.
Are you evaluating training video software solutions for the first time? Let us know in the comments, we'll do our best to respond to every response!
For exclusive offers and live streaming tips, you can join our
LinkedIn group
.