How to Change Wirecast Video Encoding Profile for HTML5
In this post, we're going to discuss how to change the HTML5 video encoding settings in Wirecast to "Baseline."
How to Change the Wirecast Video Encoding Profile
To change your video encoding profile, go to Wirecast and open the "Output Settings" window. 
There are a few ways to go about this. 
OPTION 1: Click on STREAM, if you have not streamed yet
OPTION 2: Press the keys (CONTROL + Y) on PC
OPTION 3: Press Output then Output Settings: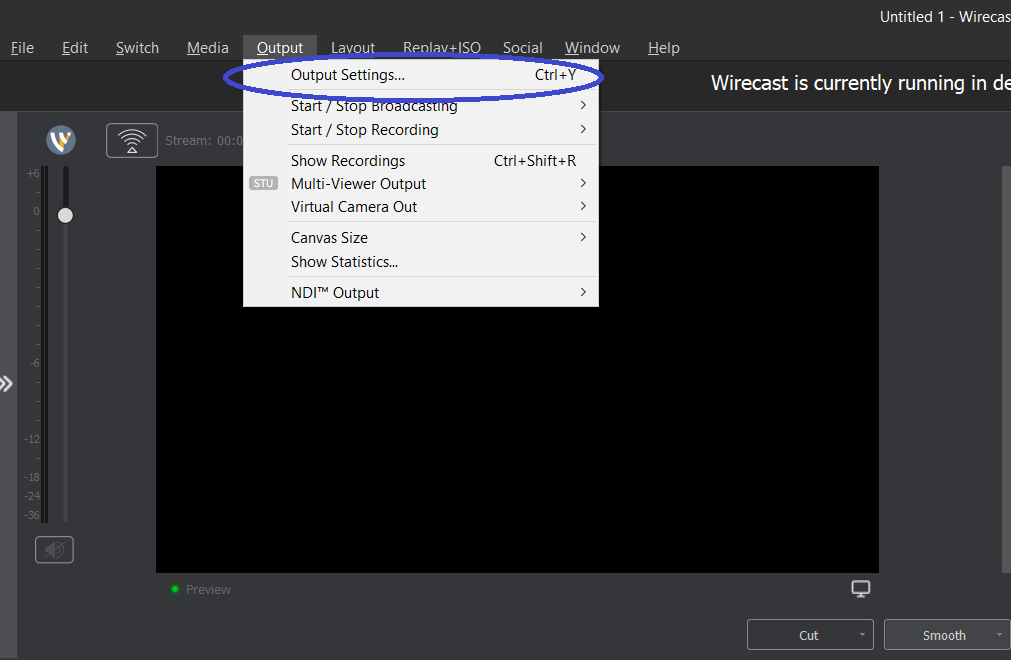 Once the window opens, you can choose whichever method you wish (Dacast method or Manual Configuration). For this example, we choose the Manual Configuration Method, so for Destination, we put RTMP Server.
Once you've chosen your method, click "OK":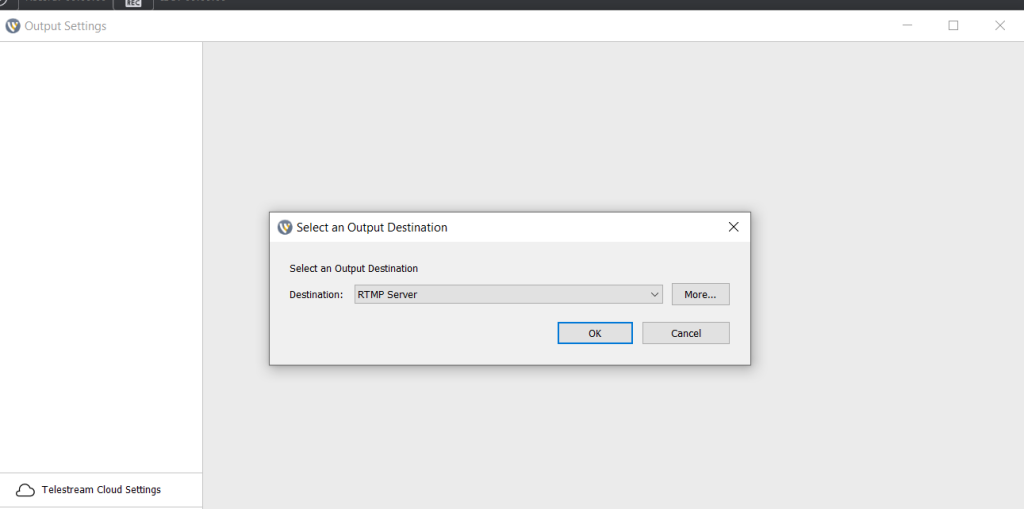 You will then be redirected to this window click on the icon indicated below. You can then choose either "View Details" or "New Preset":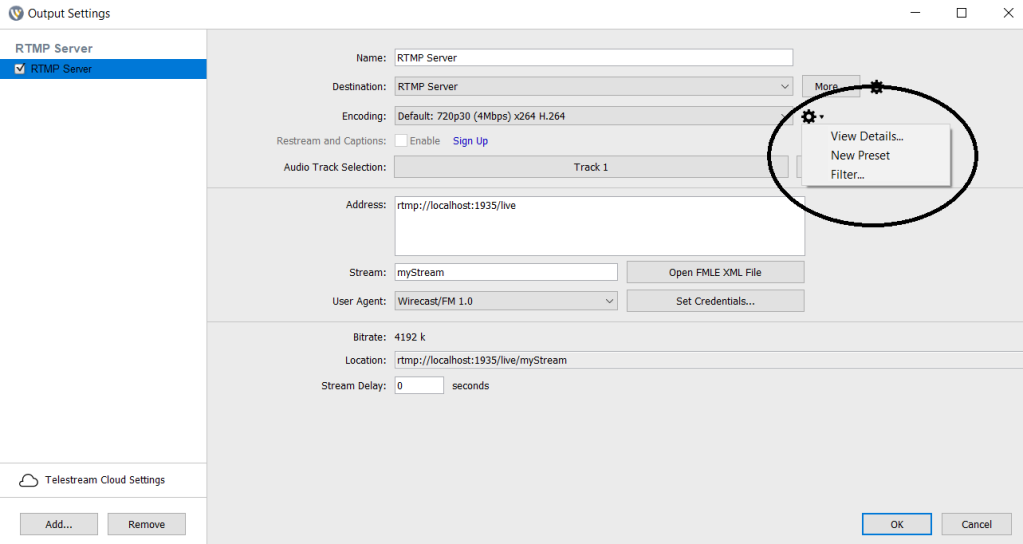 You will then be redirected to the Encoder Presets window, then towards the middle you will find the Profile bar, click on it to choose "Baseline":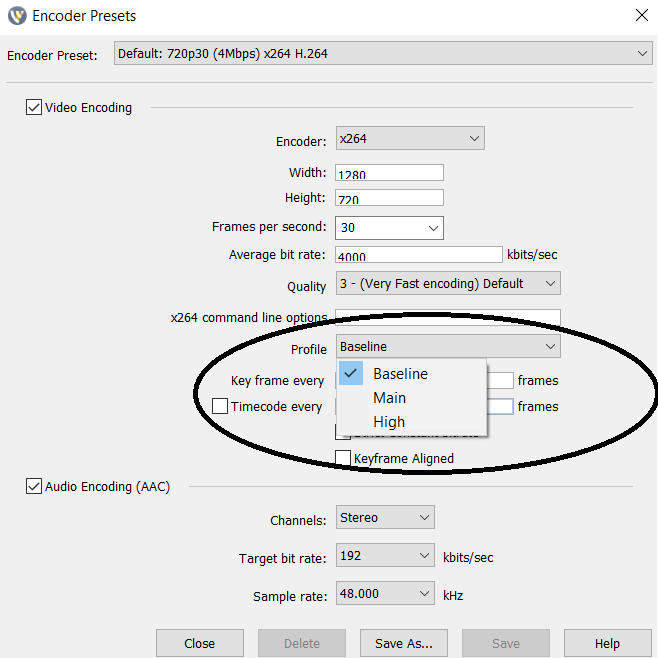 Click "Save" to finish. That's it – your Wirecast HTML5 profile should now be updated!
What is an Encoder?
Since we just went over the topic of Wirecast HTML5 video encoding settings, we're going to briefly touch upon what an encoder is and what it does, and the required encoder settings for live streaming on the Dacast streaming platform.
Encoding is a process used to convert the RAW video files captured by a camera into digital files suitable for live streaming over the internet.
There are both hardware and software encoders.
Wirecast is an example of a software encoder that is used for live streaming. This means that the encoder feeds digital video files to the streaming platform in real-time.
Required Encoder Settings
The following encoder settings are required for live streaming with Dacast, regardless of your selected resolution and bitrate:
| | |
| --- | --- |
| VIDEO CODEC | H.264 (x264 may work) |
| FRAME RATE | 25 or 30 |
| KEYFRAME INTERVAL | 2 secs (or 2x frame rate) |
| SCANNING | Progressive |
| ENCODING BITRATE | Constant (CBR) |
| AUDIO CODEC | AAC |
| AUDIO BITRATE | 128 kbps |
| AUDIO CHANNELS | 2 (Stereo) |
| AUDIO SAMPLE RATE | 48 kHz (48,000 Hz) |
Any questions or need help/access to this feature? Please contact us.
Not yet a Dacast user, and interested in trying Dacast risk-free for 14 days? Sign up today to get started.
Additional Resources