Introduction to Video Collaboration for Professionals
Video is becoming more and more important in the professional space. It is used for both internal communication and connecting with an external audience. Teams in all different industries are working together to incorporate videos in their operations.
Unfortunately, the bulkiness of video files requires makes remote collaboration difficult without the proper support system. That's where video collaboration tools come into play.
In this post, we're going to introduce you to the basics of video collaboration. We'll discuss what online video is used for in the professional space and how teams can master remote video collaboration.
To wrap things up, we will discuss the video collaboration tools that Dacast has to offer, including multi-user access, peer-to-peer streaming integrations, and more.
Table of Contents:
Online Video in the Professional Realm

How to Make Video Collaboration Work

Choosing Video Collaboration Software and Tools

Video Collaboration on Dacast

Final Thoughts
Online Video in the Professional Realm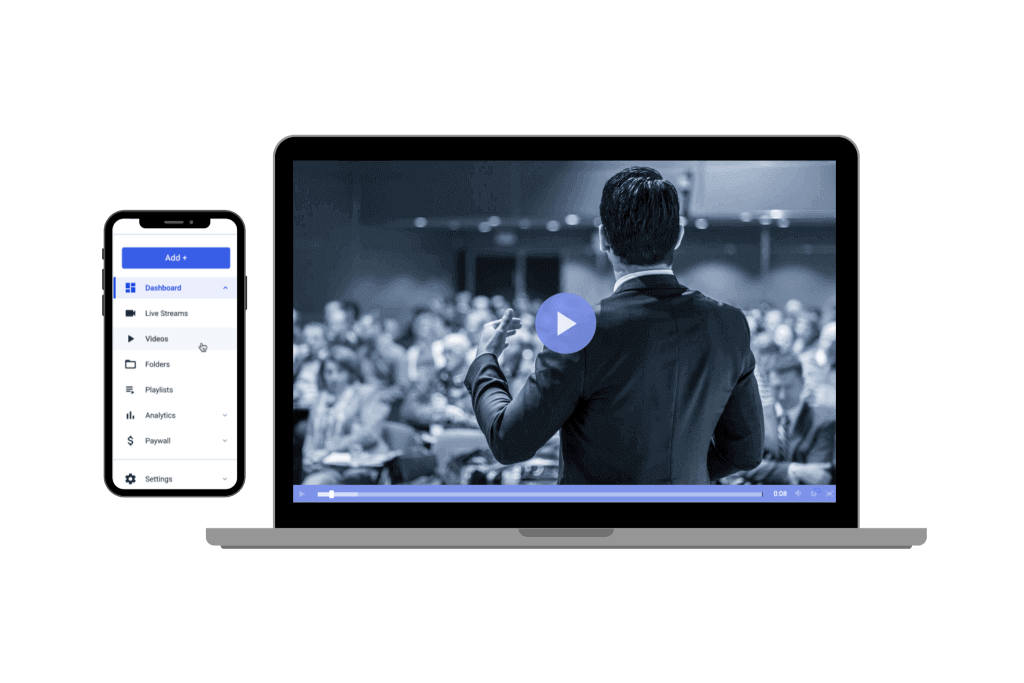 Did you know that more than half of enterprises use video content for both internal and external use? This is because video content is very engaging and it helps leaders to connect with their audiences in a way that is more effective than other mediums.
Online video is more accessible than ever, so it is no surprise that it is making its way through the professional world. It is used for a variety of purposes in business, education, and other professional organizations.
Oftentimes, video production and streaming take a team effort. Users may have to run videos past other team members for approval, or different parts of the online video hosting and management process may be assigned to different people.
Even if different departments are not collaborating on a specific video, they will likely be hosting and managing their content in the same digital eco-system, so some sense of collaboration is necessary.
Since video files are large, this calls for special video collaboration support. This sort of support typically comes from a professional online video platform, but we will discuss more on that later.
That said, let's take a look at some of the specific situations that video would be used in where collaborative video editing and management tools would come in handy.
Sales and Marketing
Video content is becoming more prevalent in sales and marketing. Videos can be used to deliver sales pitches and other related materials. Some businesses stream product reveals and launches.
When it comes to marketing, video plays a role in both paid and organic strategies on many different streaming platforms. It is also very useful for lead generation and funneling clients. The beauty of video is that it can be used in so many different ways to reach different audiences.
Training and Education
Video has become very important in training and education. This applies to both enterprises and educational institutions alike.
Large companies use both live and on-demand video content to deliver training materials to their team members. Using this format allows them to standardize the training that is delivered to every member of the company. This is especially important for businesses in the service industry that strive to create a consistent experience for customers no matter what location they visit.
Video has also proven to be an invaluable tool in education since the start of the pandemic. With the support of video streaming, including live, on-demand, and peer-to-peer, schools have been able to keep students moving through their courses and programs, even when they were unable to meet in person.
Communication
Online video content can be a powerful tool for facilitating internal communication. Executives and team leaders can create video content to be shared amongst the rest of the team. This goes for company-wide announcements, procedure updates, new member introductions, sharing a sharing, and more.
Videos are great for delivering messages that need a more personal touch than a written statement. It also is a great way to make sure that nothing important gets lost in translation.
Record Keeping
Another important use of video in professional situations is keeping records of important meetings and events. These recordings can be used simply for preserving company history, or they can be reused and repurposed down the line.
Many municipalities use online video streaming to share meetings with their constituents and meet their transparency mandates.
How to Make Video Collaboration Work
Since the world shut down in early 2020 to slow the spread of COVID-19, we've seen tremendous shifts towards remote work. Many companies quickly moved their operations online at the start of the pandemic, and a lot of these companies have recognized that operating with a remote team has its benefits.
While working from home is a positive thing for many teams, it does come with some challenges. The number one challenge to video collaboration, in particular, is the size of video files.
Video files are typically bulky and difficult to send in an email or text, especially if they are longer than a minute. Sending video files back and forth among team members for multiple rounds of tweaks before it is finalized and approved is inconvenient and unsustainable, especially if they are lengthy.
In order to successfully collaborate on videos as a team, you're going to need the support of a video collaboration tool. This typically is a feature that is built into your online video platform.
Choosing Video Collaboration Software and Tools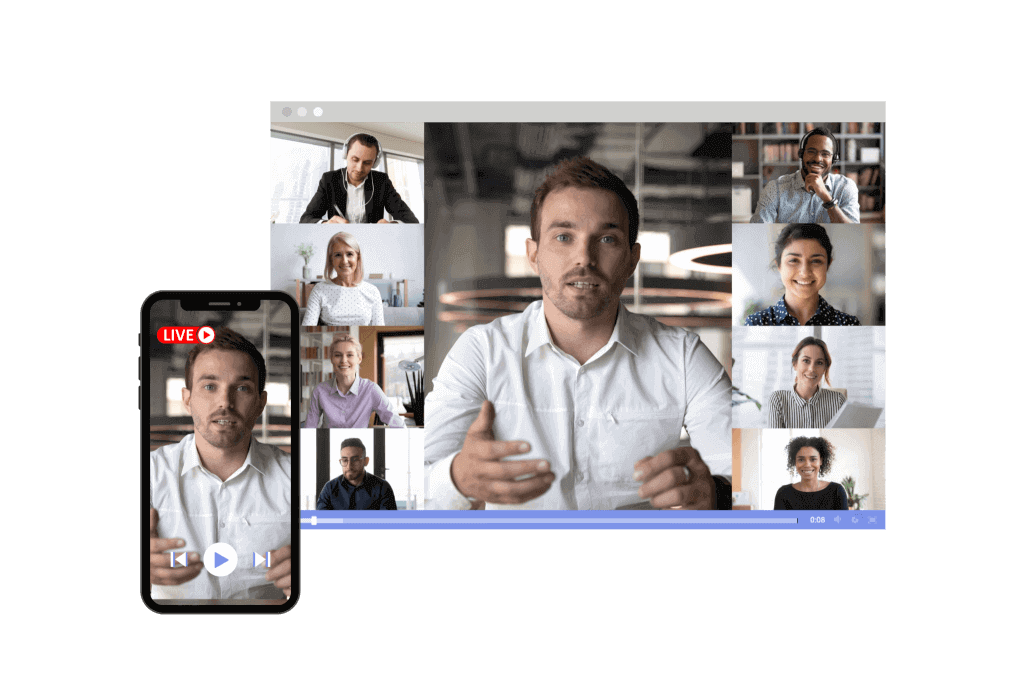 As you search for the perfect video collaboration tool, there are a few things that you should look out for.
First and foremost, you're going to want to make sure that the platforms that you're comparing offer collaboration support. Look specifically for multi-user access tools. This will allow your team to work together on the back-end. It also allows the team leader to assign different roles and permissions to different members.
For example, if you have interns helping you out, you may not want them to have the same access as a permanent member of your team, especially when it comes to billing and financial information.
A reliable video content management system (CMS) is also a must. This will help you to keep your workflows organized, which is essential for seamless collaboration.
You're also going to want to make sure that support for the number of team members you have is included in a plan that is in your budget.
Some other standard streaming features to look out for include live stream recording, peer-to-peer streaming integrations, secure streaming, cloud video hosting, and video transcoding.
Video Collaboration on Dacast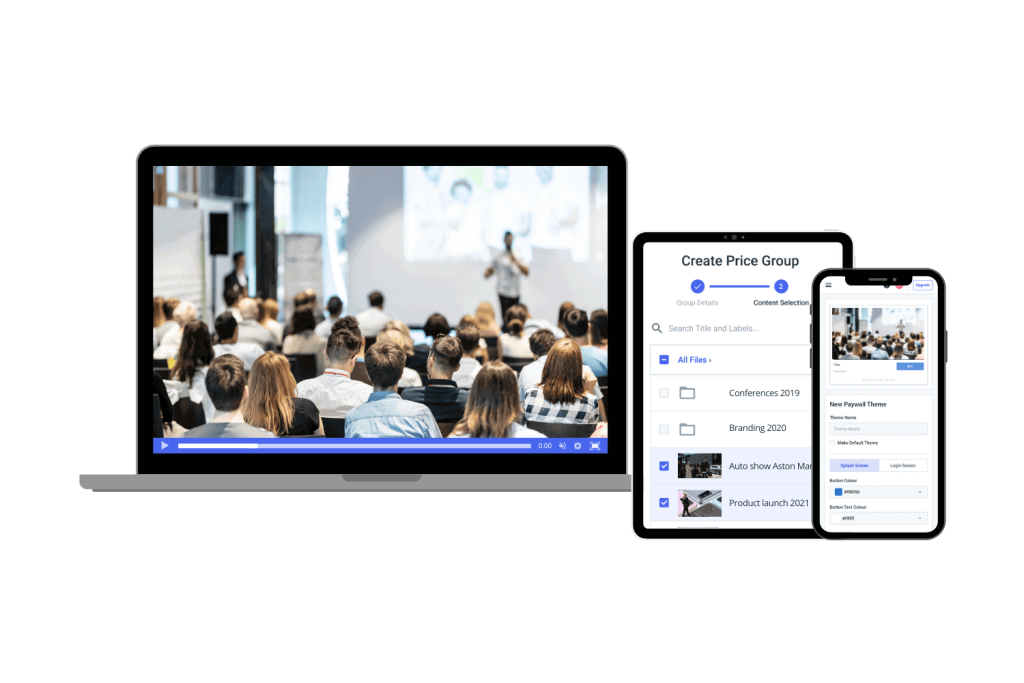 Dacast's online video platform offers a few tools for video collaboration. The most notable tool is multi-user access. Multi-user access allows the account owner to assign roles with certain permissions and clearances to different team members.
With our multi-user access features, the following roles can be assigned:
Owner: the account owner has full access and can do anything in the account.

Admin: can do anything except billing and paywall withdrawals. Admins have identical permissions to the Owner, except for finance privileges. An account can have multiple Admins, but only one Owner.

Creator: can create, edit and delete their own content but cannot access content owned by other users.
If there is only one user, they will be the Owner by default. The Owner is the primary contact for the account.
To manage your users, sign in to your Dacast account, click "Account" in the Menu. Then, click "Users."
Once the Users section opens up, you will see the number of seats available in your account. You can add new team members by clicking "Add User" in the top right corner. After you click this, you will see a pop-up window that prompts you to add the user's email address.
Enter the email address of the person you want to add and select the role you want to give this user.
Remember that when you enable the Admin role, the user will be able to do anything on the account except billing and paywall withdrawals. If you do not wish to give the user Admin access, assign the Creator role. This allows the person to create, edit, and delete their own content but not access content owned by other users.
You can always review the permissions later on. Once you are ready to invite the new user, click "Add."
The new invites will appear in a list. Here, you can see your different users, their roles, and if they have accepted your invitation. If someone has been invited but has not accepted your invite yet, the status will remain "Invited", and the name and the role won't appear.
Each plan is allotted a set number of users, but additional users can be added for a nominal monthly fee. To do go back into your Account and then to the user portal. Click "Change Number of Seats."
A window will pop up where you can indicate how many users you'd like to add by clicking the "+" button in the "Add Seats" column. It will generate the rate for the year. Click "Next" to move to the payment confirmation.
You can pay with the card on file, or you can add a new payment method. Once you are set with the payment information, click "Purchase." The new number of seats will be automatically added to your account.
Please check out our dedicated team member management guide for more in-depth information and a tutorial with photos.
Other Video Collaboration Tools on Dacast
In addition to multi-user access, Dacast offers a Zoom integration that allows users to record and live stream Zoom meetings. These meetings can be auto-archived and added to an on-demand video library.
Dacast also supports unlimited playlists. This is valuable for organizing content and facilitating collaboration. These playlists can also be set to play in user-facing video galleries called "Expos." These white-label Expo video galleries can come in handy for presenting content to your audience.
Our video platform is equipped with an innovative video CMS that carries out these and other functions. It helps to keep things organized so that your streaming experience is as seamless as possible. This video CMS is equipped with tools for brand customization, monetization, privacy, and more.
Final Thoughts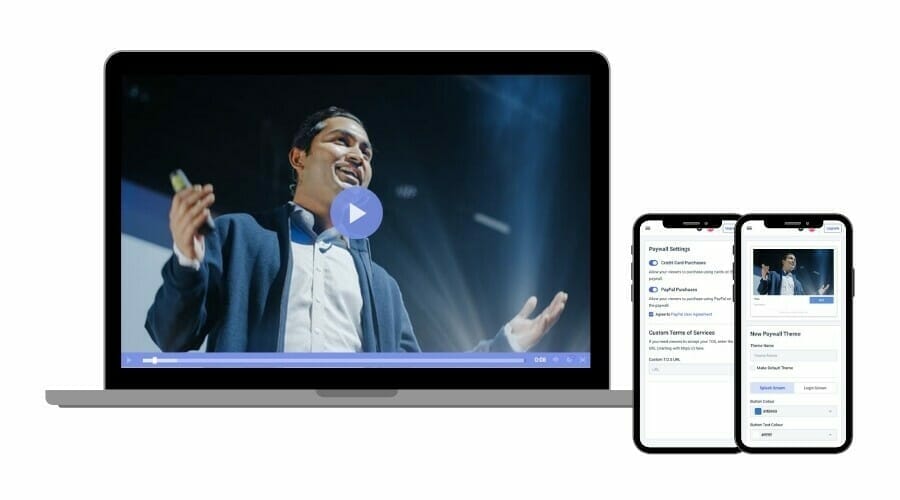 Whether you're all in the office or you're working remotely, video collaboration is possible with the support of an online video platform. Video collaboration tools can help simplify and streamline your teams' video hosting experience.
Looking for a powerful online video streaming solution that supports video collaboration? We invite you to give Dacast a try risk-free for 30 days.
Dacast is a unified streaming solution that provides video collaboration tools in addition to many other powerful streaming features. Some of these features include video monetization, white-label streaming, Expo video galleries, and more.
Sign up today to start your 14-day free trial, and we will have you streaming in no time at all. No credit card or binding contracts required.
Any questions, comments, or ideas? Let us know in the comments section! We love to hear from our readers and we do our best to respond. For regular live streaming tips, as well as exclusive offers, you're invited to join our LinkedIn group.
Thanks for reading, and good luck with your live streams!