Online Sports Streaming Services
Looking for online sports streaming services to broadcast on your own site? No medium has benefited more from live video streaming than sports. Fans demand up-to-the minute presentations and statistics on teams and players. Late is not an option when it comes to sports, be it local or major. Fans will start to feel disconnected from one another if they can't converse about the latest developments.
Key Benefits
Easy-to-use and set up, comprehensive live video broadcasting – no technical experts required
Completely web-based, do it yourself –no equipment to buy and no license fees
Free trial to get started – no risk to try
Leverages existing content to create greater community and/or increase revenues
Fosters greater engagement and participation among fans for their favorite sports teams
Extends the reach of your content for even sold out games and events
Better engages with your entire community whoever they are and wherever they are
Develops new online offerings and new revenue opportunities
Let your audience watch whenever they want with the option of video on demand
Embed on your website or Facebook page
The DaCast Streaming Solution
The DaCast integrated, live video streaming service allows you to keep those fans in the loop. You can immediately broadcast premium or free presentations of sporting events, interviews or games. No complicated set up and provisioning process required. DaCast provides a complete, integrated system. All accounts include everything you need to get started. The platform is easy to use, with none of the complexity found in other streaming systems. Plus organizations can not only broadcast games live, but also repackage videos for on demand.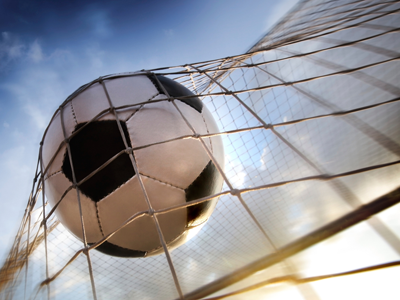 Do It Yourself Streaming Model
The DaCast video streaming solution offers everything you need in one integrated platform. You can start streaming to your audiences within 20 minutes. Facebook integration also lets you increase fan participation at the same time.
All video streaming management has been integrated as well. This allows you to seamlessly and securely stream content. With event pricing and self-service set up, DaCast is a low risk investment.
A secure platform is also guaranteed. All content is secured against download. Optional geographic and site restrictions are also available. You can broadcast and share content without fear of it being stolen. Using the system to its fullest, fans will have to visit your site to watch the desired sports content.
Built-in Monetization
Through DaCast's video streaming system, sports related institutions can broadcast their content to any audience worldwide. To maximize revenues, DaCast offers you the choice of monetization models. You can charge on a subscription or Pay Per View monetization basis. You choose based on your needs.
DaCast includes all the hookins you need to be successful selling your content. This includes an integrated video paywall inside the player.
In addition, DaCast offers a powerful analytics dashboard to let you monitor your audience's video usage so you can refine your programming and improve your revenue generation efforts.
DaCast Self-Service Video Streaming Uses
Broadcast games, rallies, tournaments, interviews, ceremonies and other events
Stream live game coverage and enhance the experience for fans by posting it to Facebook
Provide the most rapid means of delivering sports news through a live venue
Reach new audiences unable to attend games
Leverage existing video archives and content for special broadcasts or on demand viewing
Provide live video meetings for players, fans and other interested communities