Live Streaming vs. Podcasting: What Broadcasters Need to Know
Brands and organizations are getting increasingly creative with how they connect with their audiences. Live streaming and podcasting are two approaches that people are taking to form stronger connections through lifelike interactions.
There is some overlap between live streaming and podcasting, but they are quite different from one another.
In this post, we're going to break down live streaming vs. podcasting. We will take a look at each of these media distribution methods and review their unique use cases. From there, we'll talk about how to start a podcast of your own.
Table of Contents
What is a Podcast?

What is a Live Stream?

What is the Difference Between Podcasting and Live Streaming?

How to Start a Podcast

Podcast Streaming Services: Public vs. Professional

Top Podcast Streaming Services

Professional Platforms for Podcast Hosting

5 Podcasting Best Practices

Final Thoughts
​​
What is a Podcast?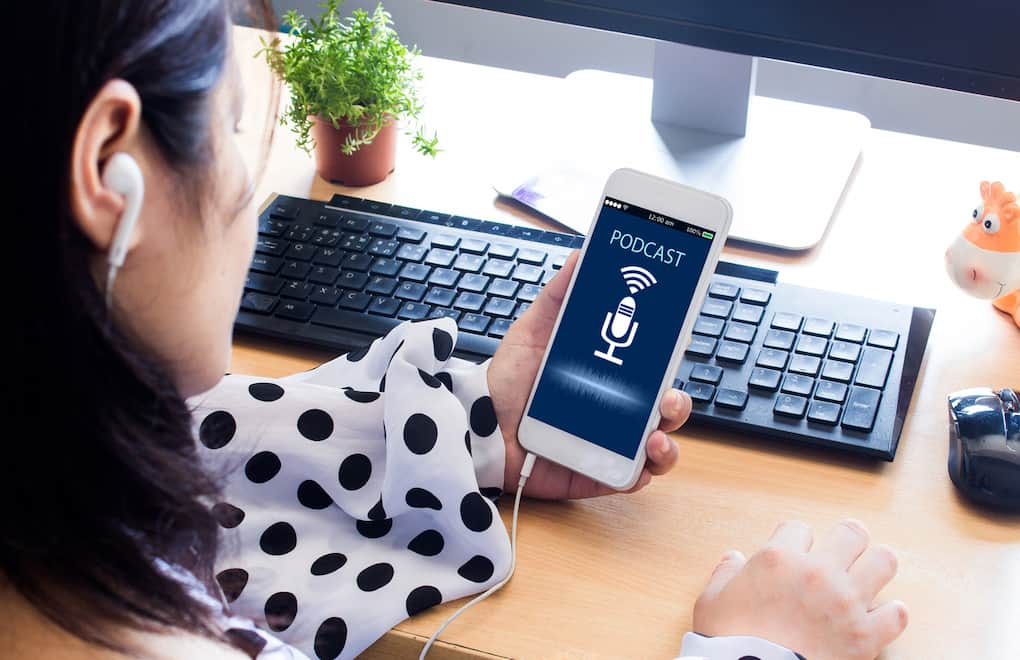 Podcast a pre-recorded show that covers a specific topic. Podcasts are most often audio-only files, but they can be accompanied by videos, as well. Some broadcasters publish both versions (audio-only and video) so that people can watch if they want or they can listen on the go.
Audio-only podcast streaming consumes less bandwidth since audio files are much smaller.
Typically, podcasters create recurring episodes of their show, and sometimes, they are split into seasons. Most podcasts are between 30 minutes and an hour. They can be shorter or longer.
However, it is worth pointing out that this type of content is notoriously long-form since it is often used to dive deeper into subjects. Many content creators use podcasts to discuss topics more thoroughly than they would on social media.
Podcasts can be used to generate revenue through sponsorships and ads, or they can be used to create brand awareness.
What is a Live Stream?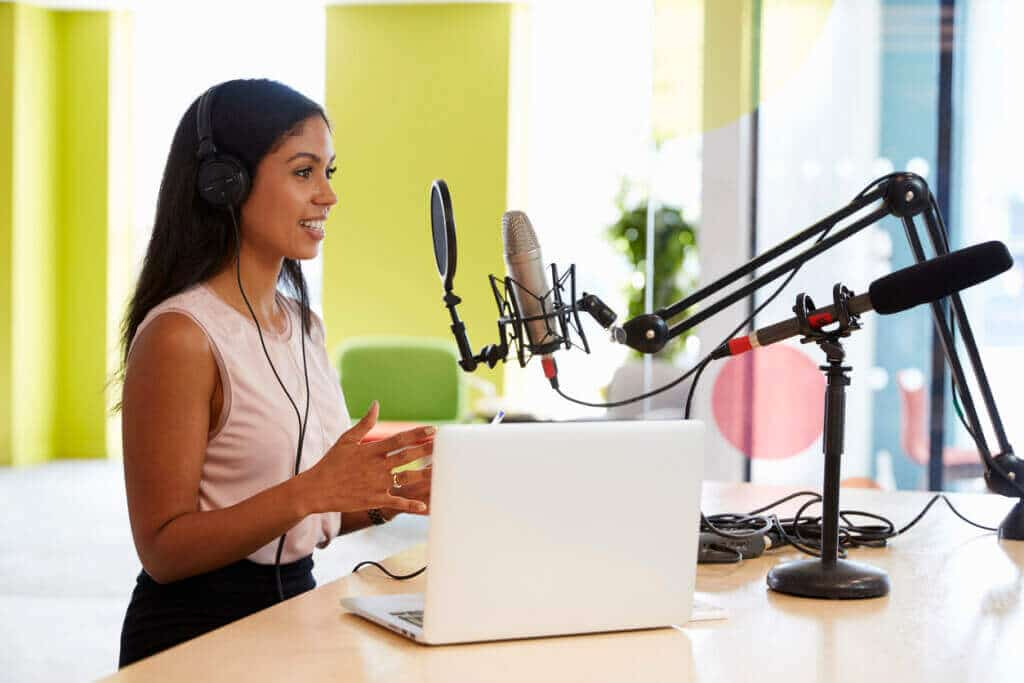 Live streams are a type of broadcast that is recorded and aired in real-time. "Streaming" refers specifically to broadcasting video content over the internet.
Many brands and organizations are using live streaming to connect with their audience since it creates a lifelike experience for viewers.
Live streaming is a valuable tool for business, education, and entertainment. The technology that supports live streaming has evolved over the years to bring us to the point where we are today, but there is still so much room for growth.
The most advanced live streaming technology currently available allows video to be transmitted and received in real-time with little to no latency.
What is the Difference Between Podcasting and Live Streaming?
The main difference between podcasting and live streaming is that podcasts are typically pre-recorded and live streams are recorded and broadcasted in real-time.
Aside from that, the typical use cases for podcasting and live streaming are a little different. There aren't really limitations on what you can use podcasts for. However, they tend to be used for delivering information rather than covering events. Live streaming, on the other hand, is equally limitless, but it is often used for allowing remote participants to "attend" live events.
A podcast might be used to share a talk show-style conversation whereas a live stream would be used to broadcast a large meeting, corporate events, lectures, sporting events, or concerts.
Both podcasts and live streams are typically delivered over the internet. They can be hosted and delivered via a private website or a public platform. There are dedicated live streaming platforms for sharing both types of streams.
Since most podcasts are pre-recorded, a "live podcast" would be comparable to a live streamed talk show that you'd listen to on the radio or see on TV.
Why Start a Podcast?
There are several reasons to start a podcast. Some of the top reasons include:
They are accessible and convenient for listeners

They allow creators the flexibility to cover topics that require a long-form 

There are many opportunities for monetization via ads and sponsorships

Audio-only streaming is easier and more cost-effective than video streaming

Podcasting is great for community building
The main takeaway here is that podcasting is flexible. You can customize your podcasting experience to help you reach your goals
How to Start a Podcast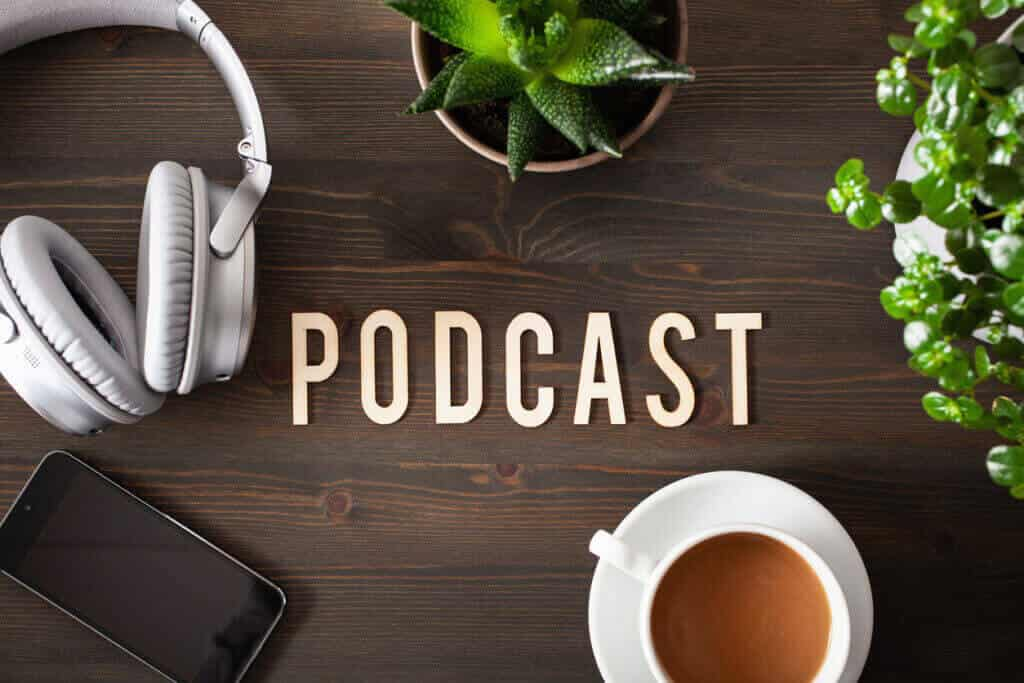 It is relatively easy to start a podcast. It takes a little planning and preparation, but it should be a breeze as long as you have interesting topics to discuss.
That said, let's review the five steps that you can follow to start a podcast of your own.
1. Make a Plan
If you want to start a podcast, you have to spend some time brainstorming and planning. Creating a plan will help you identify goals and move towards them strategically.
First, you'll want to choose a niche and define your target audience. What topics could you speak endlessly about? What sort of audience would benefit from or enjoy your thoughts or expertise?
Next, identify what you truly want to accomplish. Will your podcast be something to draw awareness to your brand? Is it more of a passion project that will simply allow you to express yourself? Do you want to make money from your show?
From there, you'll want to think about the specifics of your podcast in terms of how frequent you want to post and about how long you'd like your episodes to be. Will you be the main presenter, or would you like to have guests on each episode?
2. Configure Your Podcasting Setup
Once you've made a plan and established your goals, it is time to choose a hosting setup. You can either host on a dedicated podcasting platform or you can build out a site or streaming app of your own.
We will compare these two options a little later on in this post.
You'll also need to get podcasting equipment. It's possible to record a podcast on your phone, but upgrading to a microphone and a computer will make a world of difference in the quality.
3. Record an Episode
Now, it is time to record your first episode. Make sure you have a quiet place with good acoustics, then take a moment to compose your thoughts and start recording.
It's a good idea to have a list of talking points so that you can stay on track and cover everything you thought about before you started recording.
Before you start recording, use the restroom so you aren't interrupted in the middle of a great thought. It is also a good idea to grab a drink in case your get thirsty or your throat gets dry from talking.
4. Edit and Upload
Once you've recorded your episode, it is time to edit and upload it. Some podcasters like to filter and refine their content before they post it and others prefer to publish raw materials. This is totally up to you based on your unique preferences.
From there, you'll upload the video to your podcast streaming service or your video hosting platform.
5. Publish and Launch Your Podcast
It is time to launch your podcast! For most platforms, this will be as simple as pressing "Publish." Once it's live, you can sit back and wait for the feedback to roll in.
Upon your launch, it is important to promote your podcast. The easiest ways to promote a podcast are to post about it on your social media or send an email blast. Also, consider guest-starring on other podcasts that are similar to yours so you can promote your show to other audiences.
Podcast Streaming Services: Public vs. Professional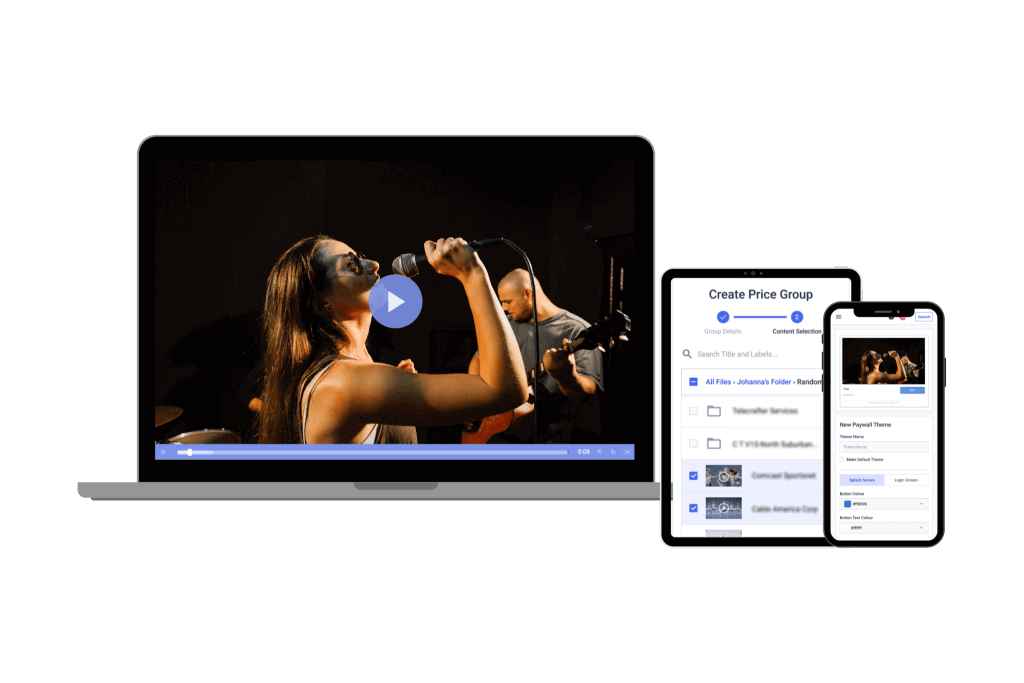 There are a couple of approaches to hosting podcasts. The first option is to publish your podcast on a service that is specifically designed for podcasting. The other option is to host your podcast with a professional solution and embed the audio player in your own website or app.
Both approaches come with pros and cons.
Publishing on an established platform makes things easier for both you and your listeners. These apps and sites are set up so that you can simply post your content, and users can save, download, and stream with ease. 
Some of these platforms are free to use for podcasters, and most are free for users to listen on. Many also have a social media/search engine-like algorithm that suggests your content to new listeners based on their preferences and past listening behavior. This helps to expand your reach.
However, public podcast streaming services do come with some limitations. For one, you might not be able to white-label your audio player, so the host's branding will be reflected. There also may be restrictions on the type of content that you can create.
Self-hosting is typically more expensive and complex, but it does give you more control over the content. There are fewer restrictions and more flexibility.
There is value in publishing your content on both types of platforms. 
Top Podcast Streaming Services
There are several platforms that are dedicated to hosting podcasts. These include:
Audible

Apple Podcasts (iTunes)

Spotify

Google Podcasts

Stitcher

Anchor
Some of these platforms require that podcasters include scripted advertisements for their services within their podcast episodes. The terms of use vary from platform to platform, so be sure to review the fine print before getting started.
Professional Platforms for Podcast Hosting
As we discussed, some podcasters need the support of a professional hosting platform that gives them a bit more control of their podcasting setup.
Dacast is a great example of a platform that can be used for audio-only streaming. Our platform gives podcasters full ownership of their content and access to tools that create a more professional streaming experience.
With Dacast, you can embed your video player in a custom-built app or website, or you can display your episodes with our customizable Expo video galleries. 
5 Podcasting Best Practices
Podcasting is pretty straightforward, but there are a few things that you can do to elevate your experience and get better results.
Let's review a few of the best practices for podcasting.
1. Stay Consistent
There is a certain rush that many content creators experience when getting started, and for many, this dies down after a couple of months. However, if you want to grow your following and increase your plays or downloads, it is important that you stay consistent.
Staying consistent will help you build something that is sustainable, and it will help to nurture your audience and form a stronger connection.
2. Stick to Your Niche
Like any sort of content creation, it is important to stick to your niche. If your audience comes to you for DIY projects and homemaking, they might be put off if you switch gears and start talking about video games.
If you do feel the need to change things up from time to time, be sure that the content you're creating ties back to your niche audience in some way or another.
3. Bring on Guest Hosts
Many of the top podcasters bring in guest hosts to chat with their audience.
How you approach collaborations of this nature depends entirely on your brand. You can bring on people to share their stories or testimonials, or you can bring in experts in your field to weigh in on different subject matters.
For example, if you have a true-crime podcast, you could bring in law enforcement officers or forensic specialists to weigh in on a case you're covering with their expert opinion.
A real-life example is Lauryn Bosstick of The Skinny Confidential who has found great success by bringing in experts to talk to her audience about topics that are relevant to the content that she shares. Since she shares a lot of content on wellness and beauty, she tends to bring on holistic doctors, aestheticians, and other relevant practitioners.
4. Make it Interactive
One of the best ways to keep your listeners engaged is by giving them a voice on your show. Ask listeners to provide thoughts and opinions on a topic before you record your episode. You can also host Q&A sessions to get your listeners involved.
Put submission boxes on your social media platforms or website, or instruct your followers to submit questions and comments via email or direct message. Make sure to let your listeners know whether their input will be anonymous or credited because this could affect how much they share or the type of questions that they ask.
You could also "open the line" for people to submit stories to receive advice in a "Dear Abby" style segment. Again, this can be done through various social media platforms or email. 
5. Ask for Reviews
Most dedicated podcast hosting platforms have a review and rating system. If you are hosting on Spotify, Apple Podcasts, or a similar platform, be sure to ask your listeners to leave you a review.
This will help put your podcast on the charts and potentially boost your show in the search results for terms related to your show. It will also help potential listeners learn more about your podcast which will help them decide to stream or download your episodes.
Final Thoughts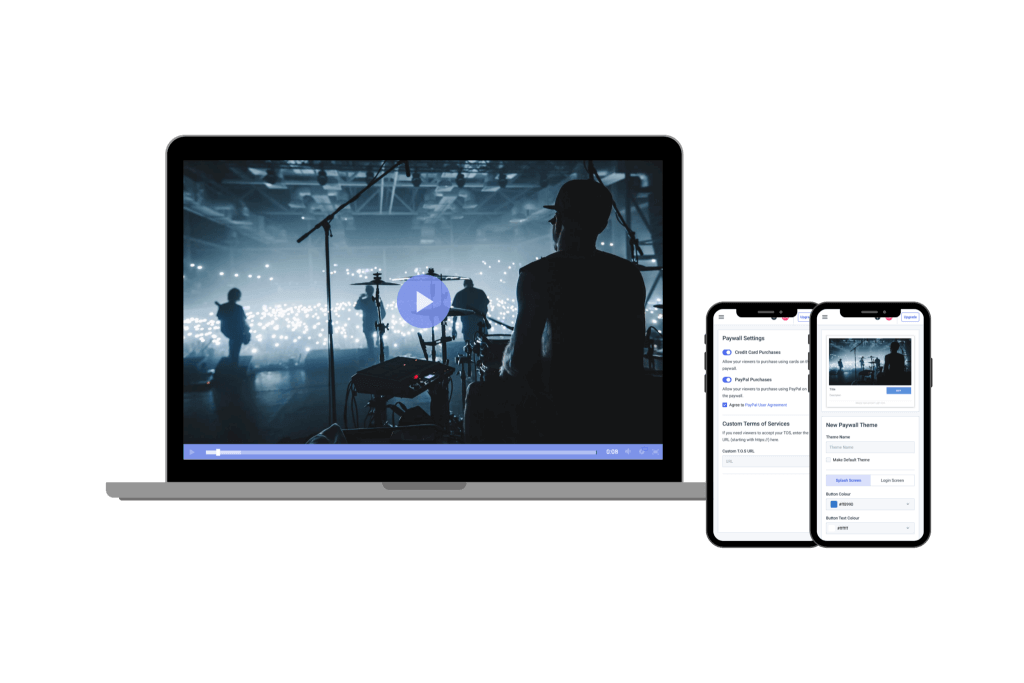 Starting a podcast and live streaming are two excellent ways to connect with your audience. Whether you're trying to build brand awareness or create content as a passion product, these two types of media distribution are engaging and effective.
If you are looking for a professional solution to host your podcasts or live streams, Dacast is the answer for you. Our white-label streaming solution is capable of hosting live and on-demand streams. Broadcasters can choose between video and audio-only streaming.
Dacast is also equipped with a variety of professional streaming tools, including monetization support, advanced streaming security, and more.
You can try Dacast risk-free for 14 days with our free trial. Sign up today to test out all of our powerful features. No credit card is required.
For regular live streaming tips and exclusive offers, you can also join our LinkedIn group.
Subscribe Now
Stay up-to-date with the latest features and product releases. Cool tips, expert advice and more.