Streaming Localization: How to Implement a Video Internationalization Strategy
One of the most magnificent aspects of the internet is that it makes the world a more connected place. Organizations and individuals from around the world can connect without worrying about physical distance.
Online video has been particularly useful in connecting nationals from different continents. Streaming creates a lifelike interaction in situations where face-to-face interaction simply isn't possible. Broadcasters who want to reach an international audience must consider video localization.
In this post, we are going to discuss what streaming localization is and how it fits into a video internationalization strategy. We will discuss the benefits of this sort of streaming approach before we discuss how to implement a video strategy. From there, we will discuss nine important features for streaming localization.
To wrap things up, we will discuss how Dacast can support broadcasters that plan to use a video localization strategy.
Table of Contents
What is Streaming Localization?

Why Use Video Localization?

How to Implement a Video Internationalization Strategy

9 Key Features for Streaming Localization

Dacast for Streaming Internationalization 

Final Thoughts
What is Streaming Localization?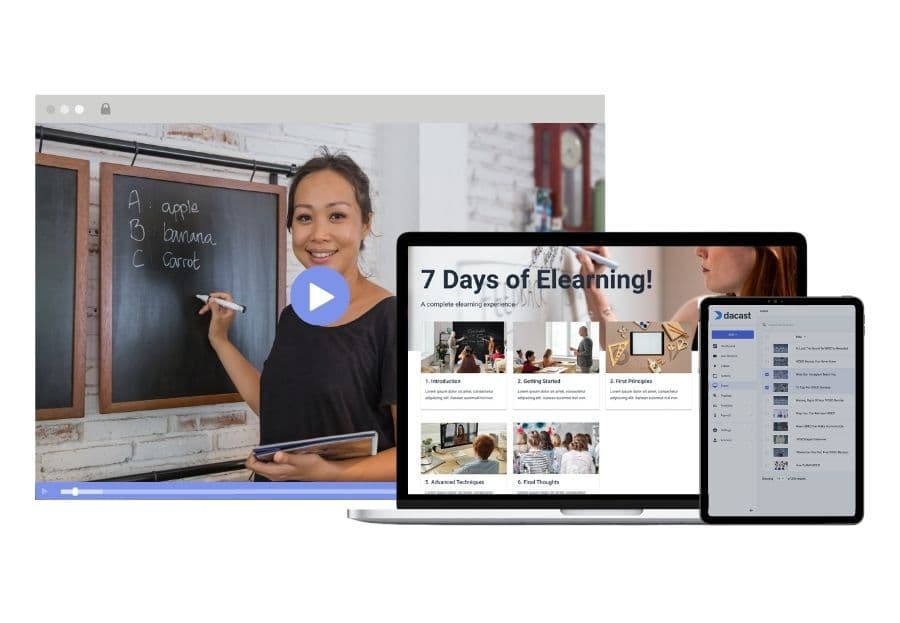 Streaming localization is a technique that broadcasters use to cater the viewing experience to suit viewers in specific areas. This is becoming increasingly important as the internet continues to push the bounds of digital interactions for businesses and other professional organizations.
This technique involves a variety of technical components. Content localization, in terms of what is on the video and what is included on the landing page that houses the video player, can also play a role.
Streaming localization is particularly important for broadcasters that are looking to reach an international audience. Nationals of different countries have different perspectives and needs that must be catered to if you want your streams to be a success. 
For example, what works for an English-speaking, American audience likely won't work for a Mandarin-speaking, Chinese audience. Video localization is the action you take to make it work for each audience.
Why Use Video Localization?
The main reason for using video localization is to create an equivalent user experience for viewers in different locations by localizing necessary aspects of the stream.
This starts with understanding and catering to your target audience's needs. If you want to keep your audience engaged and make your message stick, you have to present it in a way that works for them.
As an example, think about the difference between creating content for a toddler versus an adult. Each of these personas is very different in terms of how they receive and consume information. Even if you are sharing the same information with each of these types of viewers, you're going to present it in a very different way.
Creating content for viewers in two or more different countries requires this type of segmentation and more.
Aside from aspects like language barriers and currency differences, the digital landscape of different countries varies. Video localization recognizes the need to cater to these different infrastructures to create a consistent user experience for viewers in a variety of regions.
How to Implement a Video Internationalization Strategy
There are quite a few things to consider when creating a video strategy that uses video localization.
First, you're going to want to think about where you want to stream to. If your goal is to increase brand awareness, it's easy to instantly say "anyone and everyone." However, there is value in getting a bit more specific than that.
Determine which countries you'd like to target with your content. If your business offers a product or service that is useful for people in a specific country or region, add that to your list. This will help you determine where you'll localize your streams for.
Once you've outlined your goals, it is time to seek out the proper technology for implementing your plan. When it comes to the specifics of your streaming setup, the equipment, and other similar components will likely remain the same.
However, you're going to need the support of an online video platform that has specialized support for streaming to an international audience.
While you can implement a video internationalization strategy with your existing content, broadcasters with access to more resources can take it to the next level by going all-in on content localization, as well.
9 Key Features for Streaming Localization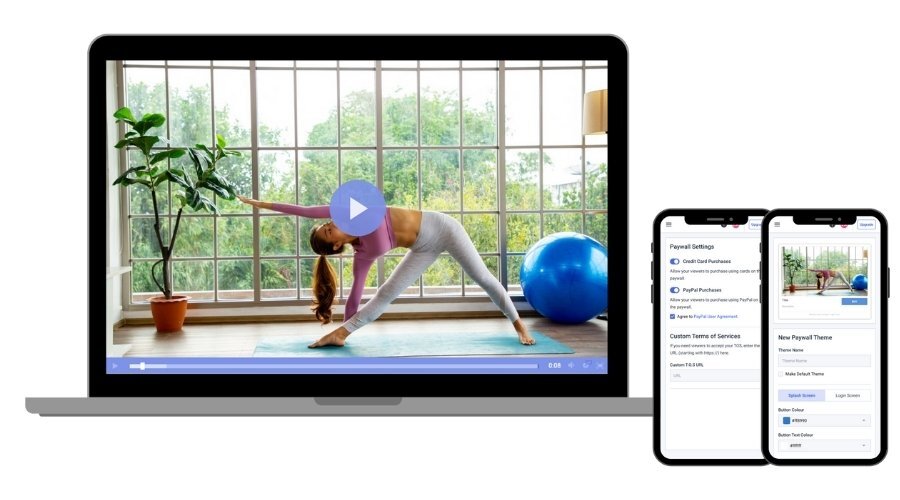 As we discussed, it is important to choose a video platform that is equipped with the tools you need to successfully deliver content to international viewers.
There are several key streaming features to look for when it comes to localizing content and the overall streaming experience. Here's a breakdown of the most important features for localized streaming.
1. Multi-CDN
A multi-CDN infrastructure combines the resources of several CDN providers to improve the reliability and efficiency of content delivery through the given video hosting platform. It also helps to ensure higher-quality delivery since it creates space for flexibility and adaptability.
Using a video hosting platform that employs a multi-CDN strategy also helps to reach viewers in more places. A strategic multi-CDN setup doesn't only make it possible to reach these viewers, but it makes it possible to serve high-quality content in even the most remote areas.
Let's say, for example, "CDN A" has a concentration of servers in North America, South America, and the Caribbean, and "CDB B" provides greater coverage in Africa, Asia, and Oceana. By using a multi-CDN that combines "CDN A" and "CDN B," you can stream to viewers in all of these areas.
2. Geo-Restrictions
Privacy and security are very important when it comes to professional broadcasting.
With geo-restrictions, broadcasters can white-list countries or regions to only give access to viewers in those areas. This helps you control who has access to your content. Geo-restrictions are a great layer of protection to combine with password-protection, domain restrictions, DRM, and other security features.
For example, if your organization has offices in Paris, Amsterdam, and Manila, you can white-list France, the Netherlands, and the Philippines. This blocks access to viewers in any other country.
Even if your goal is to expand your audience and increase brand awareness, there is value in restricting access based on location. For example, if your target audience is people in Asia, it might be worth cutting off viewers from other continents so that you can conserve bandwidth. 
3. Auto-Translations on Platform
Even when you use a white-label streaming service, there might be times when your viewers interact with the host's content. An example of this is that some paywalls and similar landing pages are controlled by the hosting platform, so the text on those pages would be controlled by the host, as well.
In these situations, the text that is presented to your viewers must be in a language that they understand. For example, if you are streaming to a Spanish-speaking audience and your online video software is in English, it's important to make sure any viewer-facing text will auto-translate to accommodate your audience.
4. Currency Conversion in Paywall
Just like the language on viewer-facing pages, your video hosting solution must offer currency conversion in the paywall. This helps viewers to understand exactly how much access to your content costs in their own currency.
Currency conversions eliminate confusion and improve your international viewers' experience.
5. Brandable Video Galleries
If you are creating a localized streaming experience for viewers in multiple different locations, developing multiple websites to curate the experience for these different viewers can get complex and expensive.
However, some well-known streaming platforms offer brandable video galleries to make this easy. Dacast, for example, offers Expo video galleries. Broadcasters can create playlists of videos to showcase on an unlimited number of viewer-facing video galleries in just a few clicks.
Each Expo video gallery is customizable, so you can create a different viewing experience for each of your localized audiences.
Brandable video galleries also come in handy for broadcasters that face international restrictions due to their websites' security setup or a lack of credentials. Distributing video galleries from a site with a well-established domain can help overcome these potential issues.
6. Closed Captioning Support
Language barriers can be an issue if you're creating content in one language and streaming it to an audience that speaks another language. Using closed captioning is a great way to remove those barriers and facilitate content localization.
Choose a platform that allows you to input captions for your videos. For more advanced support, seek a streaming hosting platform that does automatic captioning with auto-translation. 
7. China Video Delivery
Streaming to viewers in China requires a special setup due to restrictions of the Chinese government. The Great Firewall of China blocks media from servers that do not have a registered ICP.
Acquiring an ICP of your own is very difficult since it requires traveling to China to carry out a variety of legal procedures. However, some professional video platforms that are allowed to deliver video in China, including Dacast, have acquired ICPs that broadcasters piggyback off of.
If you are looking to stream to China, make sure that your chosen online video hosting platform has this certification and supports China video delivery.
8. Multi-User Access
Multi-user access is a valuable tool for international streaming setups. This is more applicable to streaming with an international team than streaming to an international audience.
However, some brands have headquarters, or even just representatives, in the regions that they're trying to reach since it brings a local perspective and helps make content localization more seamless.
That said, multi-user access allows users to log in from different locations to collaborate on video uploading, playlist building, and so forth. These collaborative capabilities can streamline workflows and make remote video management more efficient for your team.
9. 24/7 Local Tech Support
It is very important to have 24/7 technical support for live streaming since there are so many moving parts involved, and something could go wrong at any time. This is especially true when you're streaming outside of normal operating hours to accommodate viewers in different time zones.
Dacast, for example, offers 24/7 customer support with representatives in different regions. This allows our team to offer support for broadcasters in a wide variety of languages. Broadcasters can call, email, or chat with their designated representative. We also offer a large collection of online documentation to help you troubleshoot issues on your own.
Like multi-user access, local tech support is more important for working with an international team than it is for streaming to international viewers. However, 24/7 tech support is certainly valuable for internationalized video streaming.
Dacast for Streaming Internationalization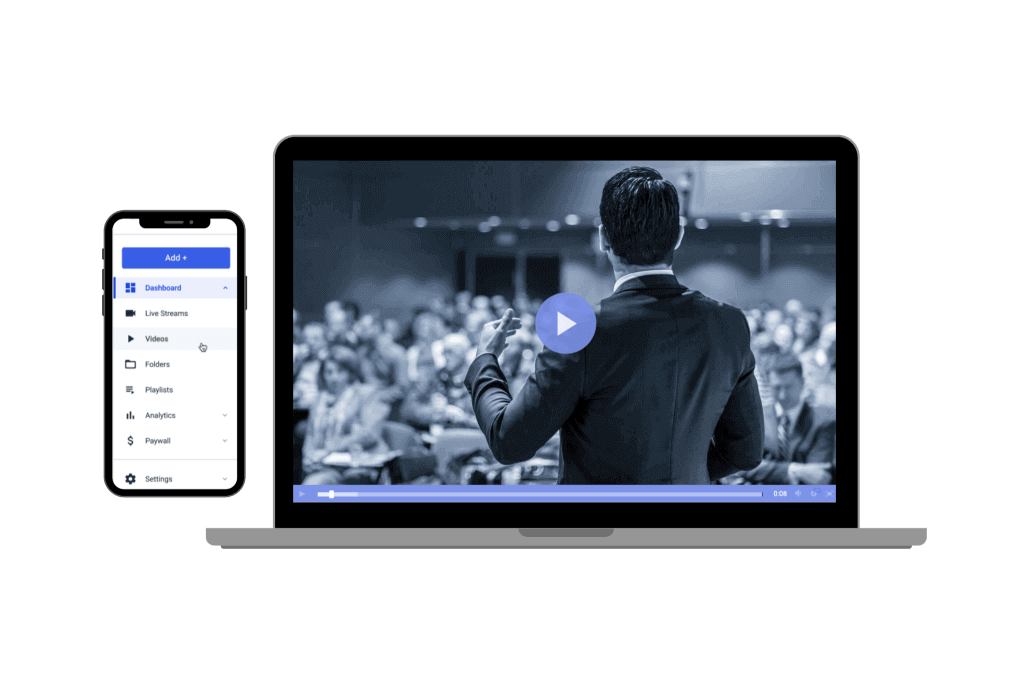 Finding an online video platform that offers all of the tools you need for streaming localization can be difficult. Finding a video hosting software that does it all and fits into your budget is even more of a challenge.
Luckily, Dacast checks all the boxes and has a variety of plans to suit broadcasters of every budget. This makes Dacast a great option for broadcasters who are looking to implement a video internationalization strategy.
In addition to our powerful tools for streaming localization, we offer white-label streaming through a customizable HTML5 video player. Some other tools include password protection, multiple video monetization methods, playlists for organization, HLS delivery, RTMP ingest, and more.
Unlike other online video platforms, Dacast includes most of the features in all of our streaming plans. The main difference between each pricing plan is the amount of bandwidth and storage they come with.
Final Thoughts
Implementing a video internationalization strategy is a great way to reach viewers around the world. Using streaming localization will help you to tailor your content to viewers in specific regions.
If you are looking for a reliable streaming platform that is equipped with the proper tools for deploying a video internationalization strategy, Dacast could be the solution for you.
You can try Dacast risk-free for 14 days to test out all of our powerful streaming features. All you have to do to get started is sign up today. No credit card or binding contracts are required. 
For regular live streaming tips and exclusive offers, we invite you to join the Dacast LinkedIn group.