What's cuter than baby pandas rolling all over the floor?
Maybe a baby giraffe trying to take its first steps!
Good news! You can see all of this live on the internet. With the ease of live streaming these days, there are now a variety of available live animal cams online. Broadcasters can easily set up a live animal cam using just a camera, an internet connection, and a streaming platform. Oh, and don't forget the animals!
If you want to set up an animal live video streaming channel on Dacast, here are a few tips to get you started.
Set up camera and audio device
Maintain a stable internet connection
Stream live video on your website by embedding
Get your animals ready for hair and makeup
Promote your live animal cam
Set up camera and audio device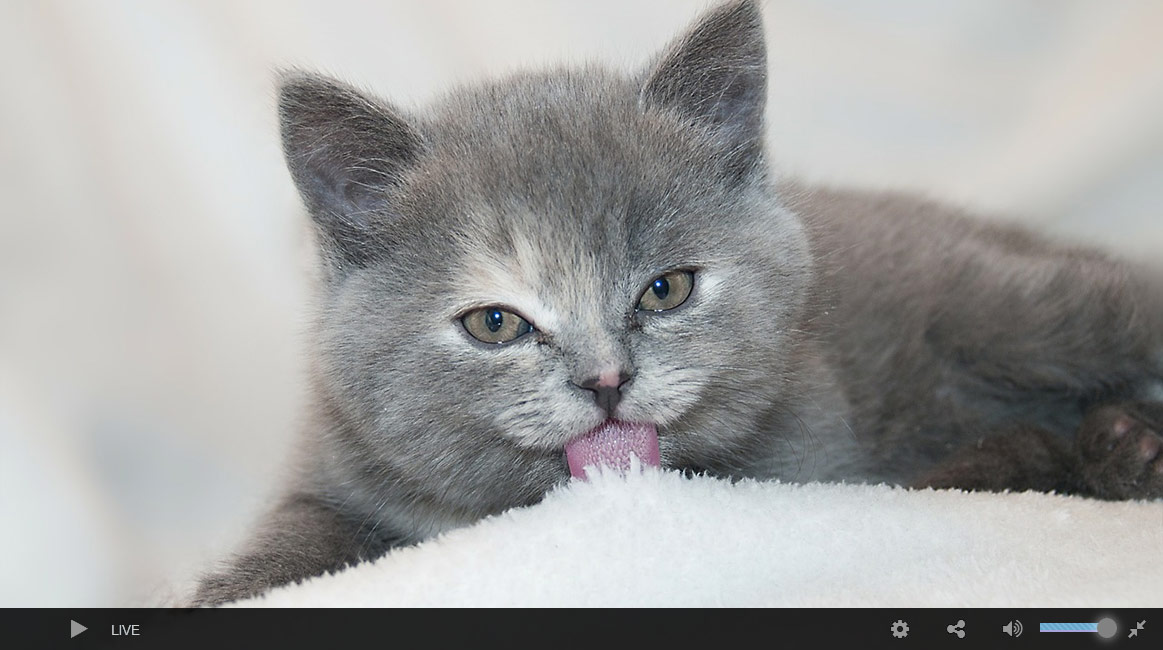 You will need a good quality camera for your streaming. Depending on your strategy, a microphone might also be needed, but not required. In fact, many animal live streams are done with no audio at all. You can either use a cameraman for your live stream or you can set the camera up on a hidden and secure place if you want to stream live 24/7. If you are streaming indoors, like kittens or puppies, then you have a lot of leeway in your camera setup. In fact, any webcam will do for your broadcast. You can also use professional cameras as well, although will need a capture card if you do.
A lot of animal streaming is not done indoors, though. A good portion is done "out in the wild". In this scenario, IP cameras, or security/surveillance cameras, are a good bet for wildlife streaming. They offer flexibility and stealth in terms of location. They are a little different to stream to compared to most sources, though. This IP camera streaming guide should help you with this step.
Also, ensure your setup is secure from its surroundings. For example, if you're broadcasting birds, make sure your camera is in a place where it won't be hit from above. No one likes a "poop" cam, after all. Also, make sure your equipment can stand the harsh conditions of the outdoors. You never know when it might rain or worse when the animal discovers your hidden camera and decides to eat it.
Maintain a stable internet connection
It's important to have a reliable internet connection when live streaming. Blackouts and blank screens are some of the worst things that can happen during a live broadcast. When streaming from the wild, make sure you have a constant internet source. Access to the internet in the Amazonian jungle may not be easy, but there are hotspots available throughout the world.
Broadcast through a CDN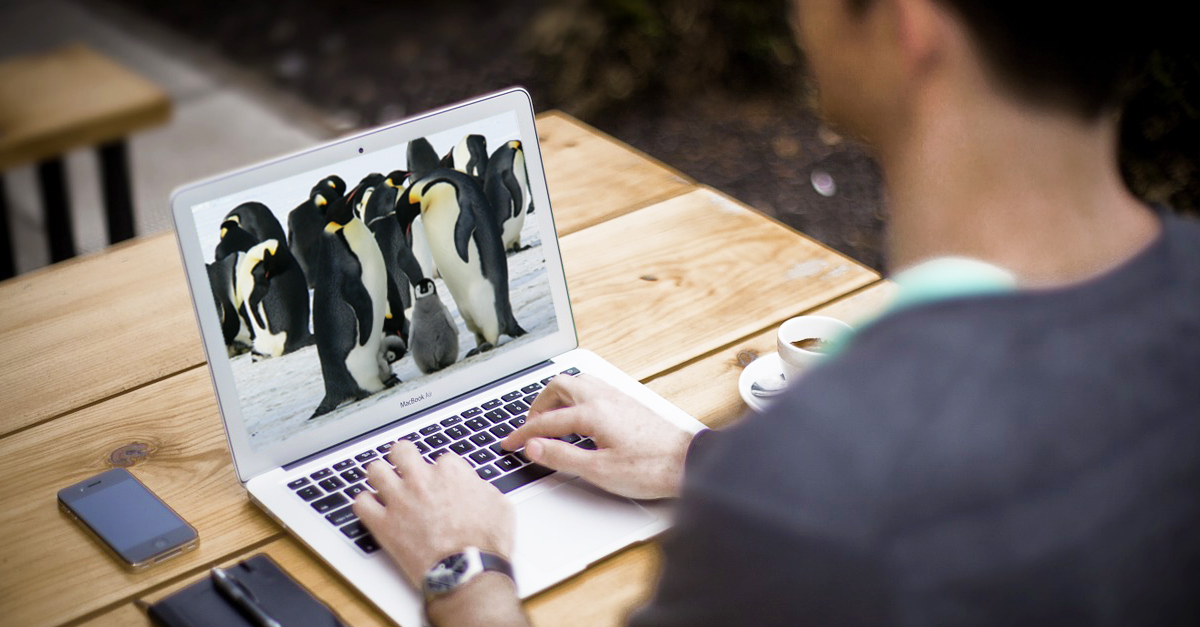 You want to make sure that your live animal cam reaches all the people you want to reach. To that end, you want to pick from among streaming solutions that offer a reliable content delivery network (CDN). A CDN ensures that your content will be broadcasted live all over the globe without clogging your servers. Dacast has partnered with Akamai, one of the best CDNs available in the market.
Viewers of wildlife broadcasts tend to be very devoted and come from all over the world. They often leave the live stream on for hours at a time to watch a predator stalk its prey. Usually, a regular 24/7 channel has low viewership numbers per hour, but 24/7 live animal cams are the exception to this. They have more viewers per hour than any other type of live channel. A CDN will help manage that high viewership number and the geographically diverse audience.
Set up a live channel
After getting all your equipment into place, it's time to set up your live channel. This can be done in your Dacast account or another service. For a more detailed walkthrough on how to set up a live stream, click here.
You will need an encoder for your live stream, though. Adobe Flash Media Live is a free encoder that you can directly download from your Dacast account. Since we are talking about animal streaming, though, we can assume many will be using IP cameras. Unfortunately, IP cameras are generally restrictive in what encoders will work with them. The Pro version of Wirecast is one example of an encoder that will work with an IP camera setup.
Videos have become the preferred medium online these days. You should share your video across the web by embedding it to your website for easier access. It's easy to do this. Just copy and paste the share code found on the 'Publish Settings' section to your web code page. More instructions on embedding can be found on this blog.
Get your animals ready for hair and makeup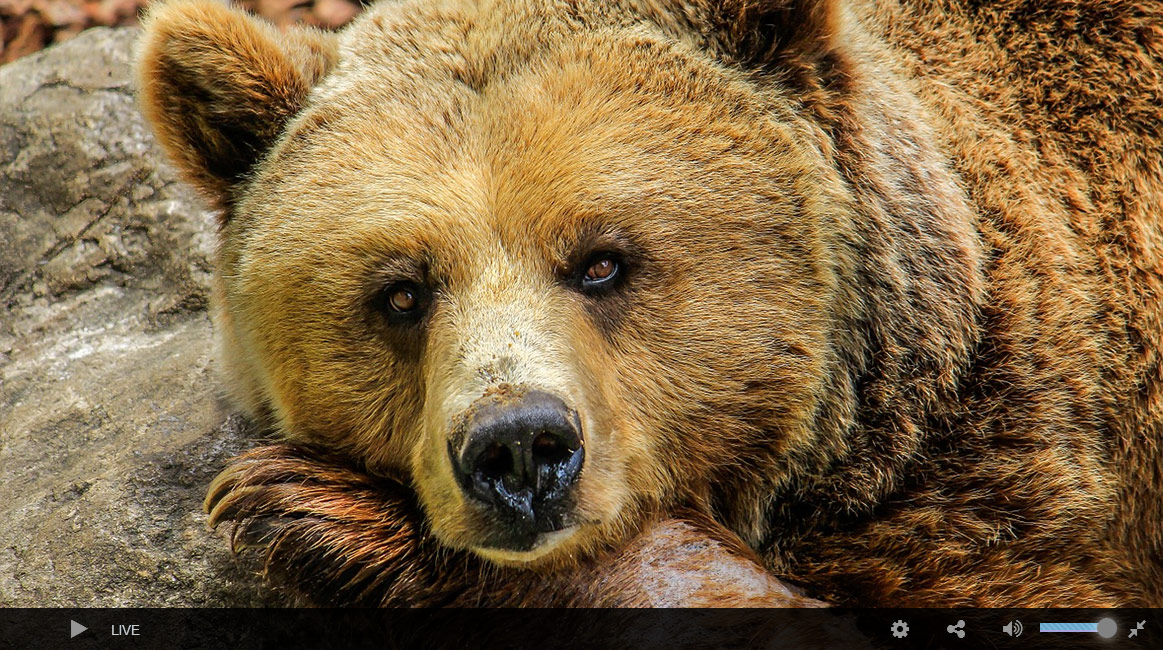 Just kidding! But do make sure that the main stars of the show are ready for the camera. One of our broadcasters had a problem with an animal when it decided to go to the bathroom in the middle of the broadcast. No one wants to see poop live on screen, even if it is from a cute and cuddly panda.
Make sure that the main stars of the show are safe and secure in the location. If you're streaming from a zoo, make sure that their enclosures are secured. You don't want them to suddenly break free from their cage and frighten the zoo visitors. If you're streaming from the wild, make sure that you are safe. You don't want your cameraman getting mistaken for prey and getting attacked by a lion.
Promote your live animal cam
Now that you have everything set up and ready to go, it's time to promote your live animal cam! Share it on social media to get maximum reach. Facebook is the world's largest networking site and sharing it there will ensure that your live stream will get noticed.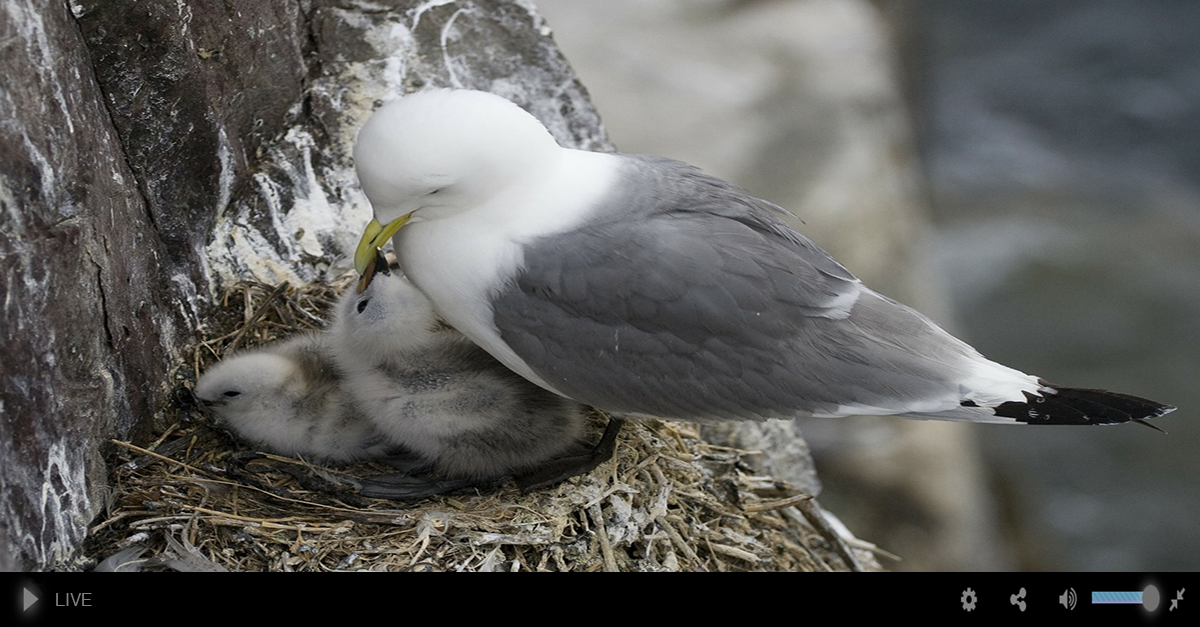 Twitter is also a useful social media channel to get real-time updates. With Dacast, you can even embed your live stream directly on Twitter. Make sure you tweet it when baby birds are hatching from their eggs and voicing their first tweets! Real-time social media updates will make any viewer excited. You can also use hashtags to reach an even wider audience. The hashtag will make finding your video easier for interested viewers. Other social media platforms such as Google+, LinkedIn and Instagram are also useful to promote your live event.
Not everyone gets to travel to the African bush to see the lions hunting gazelles or to New Zealand to see penguins. The next best thing is watching these animals live on the internet. The advancements in streaming technology make it easy for broadcasters to bring wildlife to viewers in the comfort of their own home.
Conclusion
So what are you waiting for? Hop on the next plane to Thailand and broadcast the elephants live!
In the meantime, watch this adorable live animal cams available now:
Adelie Penguins at Sea World Orlando
Wildlife at an African watering hole in Kenya
Giant pandas at the San Diego Zoo
Mama Tiger with her cubs at an Australian zoo
Brown bear hunting salmon at the Brooks River in Alaska
Ready to give the Dacast online video platform a try? With secure video upload, lots of customizable features, and even China video hosting for VOD, we're here to help!  Why not take advantage of our 30-day free trial (no credit card required) to test out all our features for yourself! Click the button below to get started today.
Finally, for regular tips and exclusive offers for live streaming, you can join our LinkedIn group. Thanks for reading, as always, and let us know your comments, questions, and feedback below. We love to hear from our readers!