Video is a key part of many modern businesses. Whether for corporate training, product launch, or broadcasting live conferences, video can be an integral tool for success. In fact, the global business video market is expected to reach $40.84 billion by 2022. That represents an annual growth rate of more than 20 percent. And that brings us to a key question for businesses starting with video or dissatisfied with their current provider: which video hosting sites should you consider?
In this post, we offer a comparison of six top video hosting sites. First, we'll give a brief review of online video platform basics. Then, we'll turn to our platform comparison, considering both highlights and price considerations for each service. Though we do hope you'll try the Dacast platform, our goal is to provide as accurate and up-to-date information as possible.
Professional Video Hosting Sites
First, note that a video hosting site is also sometimes called an online video platform (OVP). An OVP provides basic tools for uploading and sharing video content—for example, embedding video on your website. OVPs may also provide tools for generating revenue from your video content, analyzing performance, and more.
This post reviews six top video hosting sites. Each of these video streaming platforms is a longstanding competitor in this marketplace. However, not all video hosting sites are the same. Features, pricing, and target audience vary widely between OVPs. Security features vary as well. That's important to consider, given that piracy costs the U.S. economy more than $20 billion per year.
With that context in mind, let's dive into our comparison.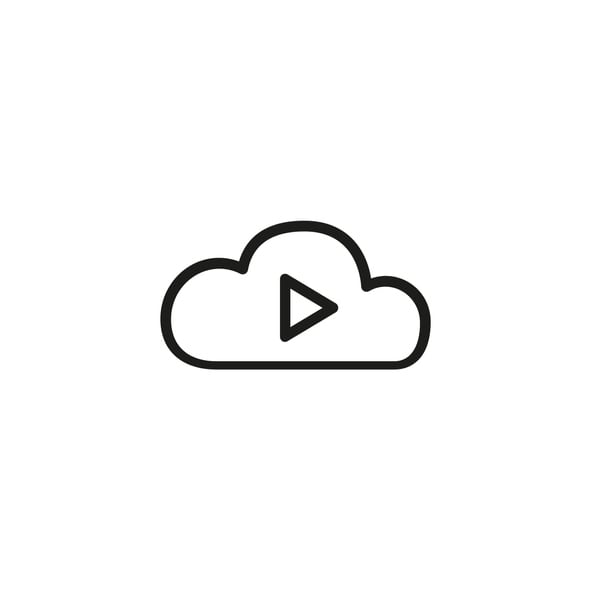 Kaltura: Extensible But Complex
The first streaming solution provider we will highlight in this review is Kaltura. Kaltura is built around an open-source video management platform. The service provides hosting and management to businesses and educational institutions.
Highlights
Flexible: Includes a variety of APIs.
Management: Built around the open-source Kaltura Management Console, which provides tools for organizing content, publishing, tagging, and more.
Security: Includes a range of security options, such as DRM and encryption.
Video Player: Lightweight and customizable video player included.
Interactive: Make content interactive with various tools.
Analytics: Includes a range of analytics tools, or export data to external dashboards.
Price
Kaltura's business model is modular, meaning you pay for the services you need. As a result, Kaltura pricing can be complex, since it's dependent on the modules you choose to use, your bandwidth requirements, and more. There is no public pricing information available at this time.
However, according to the last time data was available, pricing was as follows: bandwidth costs $0.17 per GB, storage costs $0.25 per GB, and transcoding costs $2.25 per GB. Live streaming costs a flat rate of $0.25 per minute streamed. Other services–such as media entries, plays/streams, analytics, DRM, and dedicated support–cost extra.
Dacast: Feature-Rich, Affordable Price
The second of the video hosting sites we'll review today is Dacast. Since it's 2008 launch, Dacast has grown steadily and is now a premier video hosting site for businesses. The service has been honored by Streaming Media Magazine as one of the top 50 online video platforms for 7 years in a row. In 2018, Dacast was voted Best Small/Medium Business Video Platform in the Streaming Media Readers' Choice Awards.
Highlights
Delivery: Uses the Akamai CDN, the largest content delivery network in the world.
Management: Powerful video CMS for organizing libraries of 10,000+ videos. Includes bulk uploader, managed migration, etc.
China: Native in-China delivery provides best-in-class access to 900 million+ internet users.
Security: Robust security features, including AES encryption and IP restrictions.
API: Includes an advanced video hosting API.
Activate: Use end-screen-text or a mail-capture wall for marketing efforts.
Monetize: Support for video advertising (AVOD), transactional (TVOD), and subscriptions (SVOD).
White label: Customize branding and colors.
Support: 24/7 customer support is available via phone and email.
Price
Most professional features are available starting at just $19 per month. Dacast's advanced video hosting plan starts at $210 per month and includes 2 TB of bandwidth, 1 TB storage, all the above features, and more. An Enterprise plan ($399/month) further includes 5 TB of bandwidth, reducing costs to less than $0.058 per GB. Live streaming is included in all Dacast plans as well.
Wistia: Good For Marketing
The third platform in our comparison is Wistia. Wistia is a business-focused video hosting site. Overall, this platform emphasizes video marketing. Wistia offers two main products: Marketing and Soapbox. The Marketing product is a video hosting site with some typical online video platform features. Soapbox is focused on assisting in the video creation process.  Neither product offers live streaming solutions, however. We'll focus on Wistia for marketing here.
Highlights
White label: Use custom colors and controls to match your brand.
Lead capture: Tools to help turn views into sales and leads.
Channels: Helps you launch a custom video portal quickly.
Analytics: Includes a range of analytics tools to assess the success of your content. This includes a cool "heatmaps" feature to show which parts of videos are popular.
Marketing integration: Wistia includes some tools for integration with common marketing automation platforms like HubSpot.
Price
Wistia's video hosting service starts at $99 per month. This plan includes standard features and hosting for 10 videos. Bandwidth is not restricted. However, additional videos cost 25¢ each per month. Advanced plans are also available. These plans add access to marketing integration, A/B testing, and priority support. Pricing for advanced plans is custom.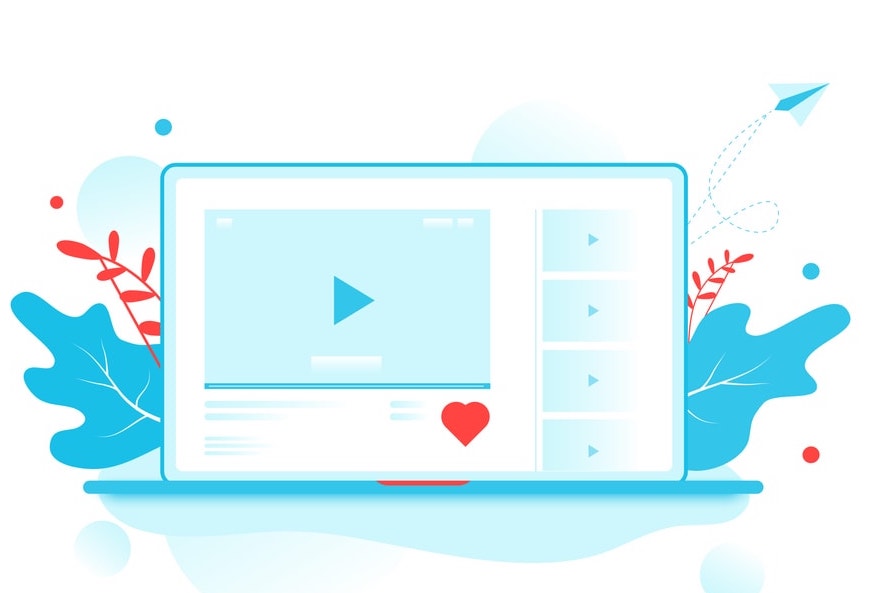 Panopto: Aimed at Education
Panopto is the next OVP we'll compare in our review of video hosting six. A video streaming host by design, Panopto first launched in 2007. Since then, the service has focused on providing solutions for universities and businesses.
Highlights
YouTube replacement: Panopto advertises its platform as a YouTube replacement. Therefore, they offer a video portal for users.
Unlimited internal streaming: Leverages corporate intranet to reduce bandwidth costs.
White label: Use custom colors and controls to match your brand.
Analytics: Includes a range of analytics tools to measure the success of your content.
In-Video Search: Uses speech recognition to help find content inside videos.
Editing: Web-based video editing tool is included.
Support: 24/7 tech support is included with all plans.
Price
Panopto bases pricing on the number of users affiliated within a given organization. Note that businesses start at 1000 users minimum. Schools and universities start at 500 users minimum. As the number of users increases, the total cost for services increases too. However, the per-user cost declines for larger organizations. Finally, there is no specific pricing information about Panopto available online.
Brightcove: Full-Featured for Large Enterprises
The fifth of the video hosting sites under review here is Brightcove. One of the oldest video platforms on the market, Brightcove was founded in 2004. Brightcove divides its service into three different segments: monetization, marketing, and enterprise communications. Based on that distinction, each plan offers distinct features.
Highlights
SSO: Support for Single-Sign-On makes authentication easy for businesses.
Security: Various security features are included. This includes domain restrictions.
Cloud transcoding: Automatically encodes video into multiple renditions.
Monetize: Support for video advertising (AVOD), transactional (TVOD), and subscriptions (SVOD).
White label: Customize branding and colors.
Analytics: Includes a range of analytics tools to measure the success of your content.
Support: 24/7 tech support is available.
Price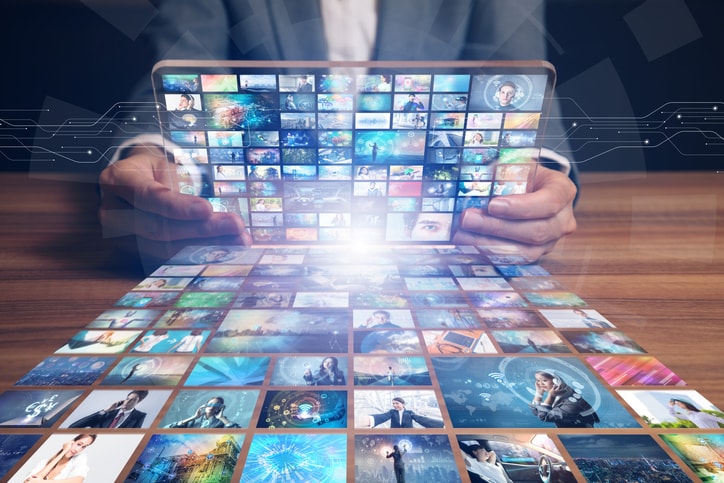 Like many of these video hosting sites, Brightcove doesn't make pricing information public. Instead, the platform simply invites you to contact sales. As a result, it can be difficult to determine what Brightcove plans cost. However, our previous research provides some clues regarding pricing as of 2018.
At that time, Brightcove's Marketing package, which includes video marketing tools and analytics, started at $199 per month. The Enterprise Communications package started at $499 per month with advanced security features and unlimited bandwidth.
Vimeo: The New Player
One of the newest video platforms on the market is Vimeo. Vimeo itself has been around for a long time. In the past, however, the company focused on free consumer-grade video hosting. It served as a kind of an avant-garde YouTube alternative for creatives and filmmakers. Over the past few years, Vimeo has pivoted to focus its business model on professional video hosting sites.
Highlights
White label: Use custom colors and controls to match your brand.
Brand name: Common website that most internet users have visited before.
Security: Various security features are included. This includes password protection.
Creative collaboration: Private review sites ideal for client feedback.
Unlimited bandwidth: No limits on bandwidth, but basic plans have weekly upload limits.
Analytics: Includes a range of analytics tools to measure the success of your content.
Support: Tech support is available, but not 24/7 and not on-demand.
Price
The Vimeo streaming provider offers four distinct professional plans. At $7 per month, the Plus plan includes basic features and a 5GB upload limit per week. The Pro plan includes a few more professional features and a 20GB upload limit per week, for $20 per month.
The more professional plans for business start at $50 per month. This plan includes 5TB of storage and calls-to-action. To stream live video, however, you must purchase the $75 per month plan or higher. Businesses interested in OTT service and monetization will need custom OTT plans, which start at $800+ per month.
Conclusion
We hope this blog has helped you to better understand the marketplace for professional video hosting sites. If you're in the market for a video platform, feel free to contact our support team directly to discuss your needs. We're here to help!  We also offer a 30-day free trial of Dacast, with no credit card required.
Thanks for reading, and let us know your questions and feedback in the comment section below. We love to hear from our readers, and we'll get back to you as soon as we can.
For more regular tips on live streaming, as well as exclusive offers, you can join our LinkedIn group.