Educators are increasingly investing in video. For example, 52 percent of universities in a 2016 survey used a video streaming solution. The reason for this upsurge in video for educational uses is simple: video is a powerful educational tool. In this article, we'll review and compare the 6 best live streaming video platforms for online learning.
Live streaming, in particular, is a very useful technology for eLearning. For example, video allows for real-time interaction and a "classroom-like" feel, both invaluable for educational contexts.
First, we'll look in more detail at how educators use live streaming video platforms and online video in general. Next, we'll dive into the features that educators need for online video. Finally, we'll wrap things up by comparing 6 top live streaming video platforms.
How educators use live streaming video platforms to upend learning
In 2019, the education industry is booming. Globally, the number of students enrolled in higher education has more than doubled since the year 2000. These students are "digital natives" who desire course content in digital formats. More and more students are enrolling in these types of accessible online courses.
Today, more and more teachers are taking advantage of this proclivity by using video technology to improve learning outcomes. According to one study, video use in education can be "highly effective. 88 percent of universities say that video increases student achievement levels."
These numbers should come as no surprise. Video allows students to watch content at home and review lectures whenever they want. Moreover, video allows students to catch up on content after missing class. In addition, video allows students to learn remotely, from the other side of town or the other side of the world.
The basics of live streaming video platforms
No matter the application, OTT video is effective and powerful. Now, let's shift gears now tolook at the live streaming video platforms that make OTT video use possible.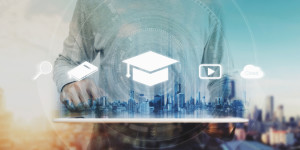 Simply put, a video platform is a web/cloud service that allows you to live stream, secure video upload, manage, and share video content worldwide. Though varied in features and cost, these platforms typically provide a range of tools for video configuration.
For example, this customization often includes:
Renaming and organizing videos into playlists
Changing privacy settings
Making certain content available on a website or social media page via embedding
Let's take a look now at some key features that educators need in live streaming video platforms.
Video streaming features necessary for educators

When it comes to online video, educators have a number of specific needs that differ from other industries. Overall, many educators may require:
Security and privacy settings
Educational videos are often restricted to authorized viewers. You want security and privacy tools that integrate into your chosen live streaming video platform. This allows you to control access to content on your own terms.
Video monetization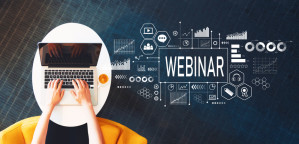 Increasingly, online education comes as packages of video content sold as-is. Video monetization allows you to easily begin making money from your live streams and video on-demand by selling directly.
With monetized content, viewers simply enter their payment information directly in the video player window. After their payment processes securely, viewers can access the video. Overall, monetization tools are key for quickly and easily generating revenue from your educational videos.
White-label service
White label refers to video content that doesn't include branding, except for your own. This feature is in stark contrast to free social video platforms, which offer very limited functionality.
White-label video streaming, compared to free consumer-grade streaming, is much more professional. On top of this, educational institutions block most free services (YouTube, Facebook, etc). Professional live streaming video platforms, however, don't entail this problem.
API access
Last but not least, some educators may wish to have video API access through their chosen OVP. An API is an Application Programming Interface. This tool allows broadcasters to create custom programmatic interactions and integrations. This can ease tasks as diverse as building custom web and mobile apps, and creating online portals. It can also help you to integrate video tools into existing web apps such as LMS (Learning Management Systems).
Comparing 6 best live streaming video platforms for online learning
Next, let's take a look at 6 of the best live streaming video platforms for eLearning.
DaCast
The first of the live streaming video platforms we'll review here is our own streaming service. As a live streaming and video hosting service, DaCast is equally suited for small educators and major institutions.
Security features include password protection, IP address and geographic restrictions, tokenized access control, and more. Video monetization via pay-per-view, subscriptions, and/or advertising is supported on all Premium plans and above. These plans also include access to a RESTful API. Even better, every plan on DaCast is fully white-label.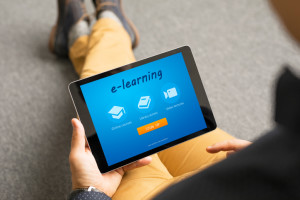 Thanks to the recent acquisition of video platform vzaar, DaCast is now offering a new advanced video hosting platform. Until we unify both platforms, this advanced offering comes on top of DaCast's live streaming and classic video hosting solutions. Among other benefits, it supports more powerful uploading, optimized CMS, more security and China video hosting. Overall, the vzaar advanced video hosting platform is ideal for businesses with large video-on-demand library.
Pricing for DaCast streaming solutions starts at $19/month for a Starter Plan and $125/month for a Premium plan. Both include several high-end features at competitive rates. Other plans are available for higher volume streaming. Finally, DaCast also offers bulk pricing for one-time events and pay-as-you-go pricing at competitive rates.
IBM Cloud Video
IBM Cloud Video incorporates the service formerly known as UStream. Although this platform supports good features, smaller-budget operations might find it challenging to access to professional features needed for your educational business.
Security features include password protection, embed restrictions, and private URLs. Video monetization functionality is not included. Full white-label branding control starts with the $999/month Platinum plan, and the IBM Cloud VideoAPI is included on custom Media/Enterprise plans.
IBM Cloud Video pricing starts at $99 per month for a Silver Plan, $499 per month for the Gold Plan, and $999 per month for the Platinum Plan. In addition, users must negotiate custom plans individually.
Kaltura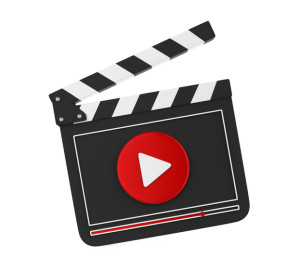 Next up, let's consider the Kaltura streaming service. Kaltura is a powerful, large video management platform aimed at large institutions. Some institutions install and host Kaltura on their own servers, while other opt for cloud-based video services.
Kaltura's security features include DRM, encryption, and access control tools. Video monetization tools are available with a variety of options. The service is also fully white-label, and an API is available for programmatic interactions.
Kaltura pricing is not available on their website. Instead, users must negotiate contracts on a custom basis. In general, these range from $500 to $1000 per month and up.
Vimeo Live
Next, let's examine Vimeo Live . Vimeo acquired Livestream in 2017, and the service now provides a live streaming platform through Vimeo Live. This platform includes powerful features, but many are only available with very expensive plans.
In particular, this service offers some interesting hardware integrations. Security features, including advanced privacy controls and password protection, are supported only on the $999/mo Enterprise plan and above. The same goes for white-label branding and monetization options. The Vimeo LiveAPI is available on this plan, and custom plans priced at even higher levels.
Vimeo Live (Livestream) plans now start at $75/month for the Premium platform (when billed annually, $199 /month billed monthly). They no longer offer a basic plan at a lower rate. To get access to important features like monetization, security, white label, and branding control, the Enterprise plan is available starting at $999 per month. Custom plans are also available at higher rates on a case-by-case basis.
Muvi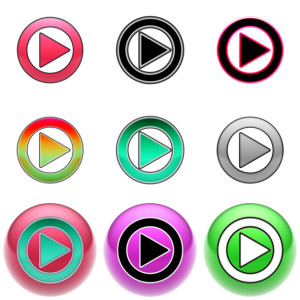 The next of the live streaming video platforms we'll take a look at here is Muvi. Overall, Muvi is a video streaming platform with a wide range of features.
This platform supports video monetization via all three major methods: subscriptions, pay-per-view, and ads. Standard Plans ($399/month) and above includes access to this API. All the plans are white-label.
As for pricing, Muvi plans start at $199 per month for the Starter plan. The Standard Plan is $399 per month, and Professional plan is $1499 per month. Additional fees may apply for apps and other features.
Panopto
Panopto is a video platform that specializes in universities and other large institutions. Of particular note, this video platform includes dedicated software for lecture capture and video search.
However, the Panopto platform doesn't include video monetization. Security features include the ability to make content private. In addition, users can integrate with existing authentication systems. All plans are white-label, and an API is available.
Panopto does not publicize pricing plans on its website. For educators, pricing depends on full-time equivalent student pricing. Plans are available starting at 500 users.
Conclusion
If you're still deliberating between live streaming platforms, don't forget that DaCast delivers all streams with the Akamai CDN. This means that you can access the most powerful network to deliver your live streams on all plan levels and on free trials!
If DaCast sounds like a platform you'd like to try, you can sign up for our 30-day free trial (no credit card required) below. That way, you can test out all of our great features before making a commitment. And we can answer any questions you may have during the process.
Still have questions or comments about our live audio streaming service before giving DaCast a try? Let us know in the comment section below, and we'll do our best to respond as soon as we can. For regular tips on live streaming and exclusive offers, we also invite you to join our LinkedIn group.
Thanks for reading, and good luck choosing the right live streaming service for your online classes!
By Max Wilbert.