Many businesses and TV stations are currently looking to take their content OTT—Over The Top. The OTT industry, referring to the internet-based distribution of premium media, is booming. In the US, for example, subscribers to OTT services more than doubled between Q2 2017 and Q2 2018. In many countries, the annual growth rate for the OTT market is more than 30 percent. This blog will focus on selecting an OTT video platform provider for broadcasting live online.
Specifically, we're going to look at the must-have defining features for a modern OTT video platform provider in 2019. We'll review seven essential features. Anytime you're selecting an OTT video platform provider, you should be absolutely sure that these features are included.
What defines a modern OTT video platform provider in 2019?
We think there are seven defining features of a video streaming platform in 2019. They are:
White label system
Ad support and other monetization tools
Full control of the content
Feature-rich HTML5 video player
Playlist and package support
Security features
API and SDK access
Let's dive in and take a closer look at each feature now.
Professionalism and white-label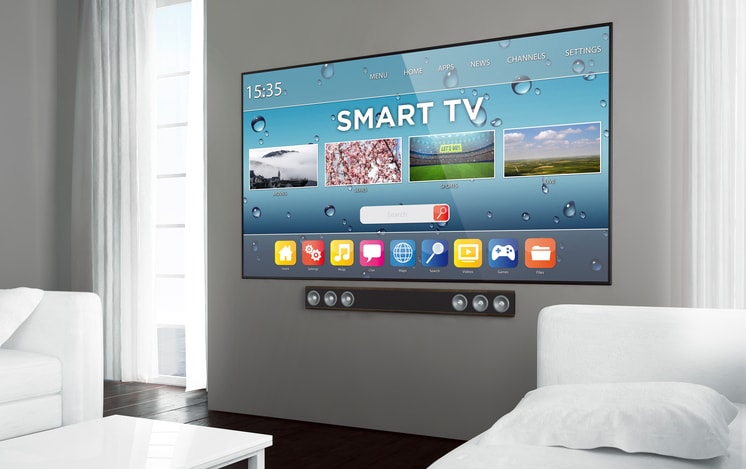 Global OTT video spends will reach $559 billion by 2022. That spending corresponds to the professionalism that businesses are approaching OTT with. If you're getting involved in OTT, you want to do it right.
One implication of this revolves around branding. You want your OTT video platform provider to be fully white label.
This means that there are no logos present—except your own if you choose. You're not advertising for any other service or driving customers to free hosting services like YouTube. No—you're taking a much more professional approach when you use a white label video hosting platform. In this way, you can put your branding front and center, and keep the audience focused on that.
White label is a key feature to look for with any modern OT video platform provider.
Ad insertion and other monetization options
Most OTT businesses are out to make a profit in one way or another. There are various means to do this. For example, there are three major video monetization methods for OTT video today. They are advertising, subscriptions, and pay-per-view (PPV).
Advertising is driving major revenue for various OTT business. Look for a video platform that supports advertising insertion. Ideally, it should make it easy to insert ads into any video directly using ad networks like VAST and VPAID.
Subscriptions are another popular way to monetize video. Watching subscription-based OTT video services is a daily habit for 60 percent of adults in the US. Pay-per-view is the final type of monetization system and can be lucrative—especially for sports.
Look for an OTT video platform provider that offers a built-in tool for processing payments for PPV and subscriptions. Ideally, such a tool allows viewers to make their payments right in the same window, using secure SSL technology to protect payment information.
Content control and rights
Any business needs to pay proper attention to legal issues. When it comes to OTT, this means understanding licensing and content rights issues. When you stream live video using a free service like YouTube Live or Facebook Live, they gain rights to your content.
Professional users will instead want to use an OTT video platform provider which maintains all rights to the original broadcaster. Using a live streaming solution like Dacast ensures that all rights remain with you. To learn more about rights for broadcasting, check out our prior blog on this topic. That blog looks at sports in particular, but the same considerations apply no matter what part of the OTT industry you are looking at.
All-device video player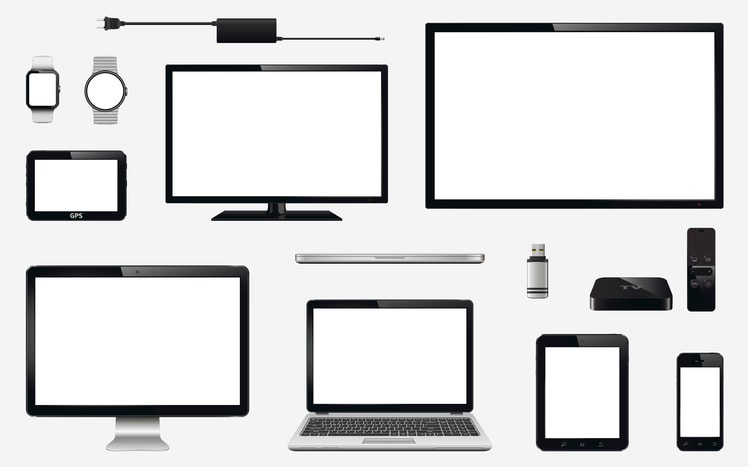 There is no doubt that mobile is the future of broadcasting. Viewers want access to content anytime, anywhere. That means OTT businesses need to ensure their material is viewable on all devices.
We've seen this transition here at Dacast. In our last look at this data, the number of viewers watching Dacast live streams and on-demand video via mobile devices increased from 9% in 2016 to 39% in 2017. This amounts roughly to a five-fold increase.
HTML5 is now by far the preferred method for video playback. Look for an OTT video platform provider that includes an HTML5 all-device video player. Bonus points if it supports features like captions, which may be legally required depending on your jurisdiction.
Playlist and package support
One characteristic of an OTT platform is a huge library of content. Keeping all this material organized should be a major goal for companies. For example, you may have an entire season of a certain show available or a whole season of a sport.
The best way to organize this sort of material is with packages. Packages allow you to group multiple videos together into a single, well, package. Customers can then purchase access to multiple videos at once. Playlists are similar but allow bundling unrelated content into a stream that can be broadcast continuously—ideal for 24/7 broadcasting when you wish to show some pre-recorded content.
Look for a streaming solution that supports both these features to ensure your OTT service is as organized as possible.
Secure video delivery
Piracy costs the U.S. economy alone more than $20 billion per year. You don't want to be part of that statistic. This means you need to ensure that you're using security features to protect your content.
We recommend looking for the following security features when assessing an OTT video platform provider:
IP restrictions (sometimes called "geo" restrictions, which allow you to blacklist/whitelist certain countries)
Referrer restrictions (which allow you to whitelist certain websites, to ensure content can only be played back on your domain)
HTTPS delivery (to prevent content being intercepted in-transit)
Tokenized security (to automatically detect an turn off unauthorized streams)
SSL protection (to keep payment data safe from hackers)
Together, these security features will help keep your content safe.
API access and SDKs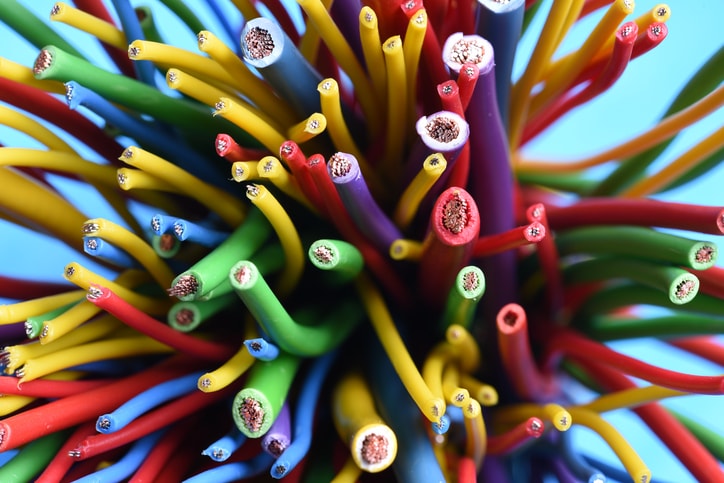 Finally, we recommend that you choose a live streaming platform that includes API access.
An API allows you to write custom code that interacts with your video platform. This is essential in an OTT scenario for automating common tasks, like adding a new video from workflow to your content library or updating metadata descriptions. You can use video APIs to easily build custom apps for mobile, web, or desktop as well.
As Louis Columbus wrote for Forbes, "The greatest revenue potential [APIs] provide is removing barriers to growing revenue by integrating platforms and apps so organizations can quickly launch new business models and scale fast."
SDKs are similar but are actual "toolkits" including code samples, examples, additional documentation, tools, and more to get you up and running even faster. APIs and SDKs are absolutely essential elements when choosing an OTT solution for streaming video.
Conclusion
It's an exciting time to be in the OTT industry. Hopefully, this article has introduced you to some key video platform requirements of OTT businesses. Now that you know what features to look for, you can do more research and use free trials to assess platforms directly.
Do you need a video platform that includes all the features we've discussed above? We recommend checking out Dacast. Besides all the features we discussed here, Dacast delivers all content via the top-tier Akamai CDN (another key feature of an OTT video platform), and is priced competitively.
But you don't simply have to take our word for it. If you want to test out our live streaming solution, we offer a 30-day free trial. No credit card is required! Click the button below to sign up today.
Any questions, comments, or ideas? Let us know in the comments section! We love to hear from our readers and we do our best to respond. For regular live streaming tips, as well as exclusive offers, you're invited to join our LinkedIn group.
Thanks for reading, and good luck with your live streams!