The Arrival of a New Video Hosting and Live OTT Service
The online video industry is in a state of flux. As technologies mature, the market is reaching a point of saturation. We've seen many unique streaming solutions being created in the last few years. And today, new live OTT streaming service providers continue to pop up. However, we're also seeing the beginnings of inevitable market consolidation.
Several years ago, we saw IBM move into the cloud video services market. In late 2017, Vimeo purchased Livestream, marking another major consolidation in the world of live OTT service providers. This year, we've been part of the latest shakeup as well. In March of 2019, Dacast announced that we'd be acquiring vzaar, a video hosting platform.
This article will look at Dacast's acquisition of vzaar, as a leader in the live OTT service industry. We'll consider what this acquisition means for users, what new functionality to expect, and how these services will evolve in the future.
March 2019: Dacast acquires vzaar
News about this streaming services merger broke not long ago. Here at Dacast, we've been in overdrive since then, as we work to implement this exciting acquisition. Of course, what's most exciting about this merger is the end result for our users.
According to Dacast CEO Stephane Roulland, "[t]his acquisition will enable us to offer the best possible streaming experience to our customers."
In the coming months, we'll be merging high-end video hosting and live streaming features from both vzaar and Dacast. The best of each platform will stay as it is, meaning that the strengths of Dacast's live OTT service will mitigate any weaknesses in vzaar–and vice versa. By merging technology stacks, infrastructure, support, and more, we're creating something entirely new.
Ultimately, the end product will be a brand-new, more powerful online video platform. This platform will combine the rock-solid live streaming capabilities of Dacast with the robust video-on-demand functionality of vzaar. In short, this new hybrid service will be much greater than the sum of its parts.
All that said, we couldn't be more excited for what's in store for our broadcasters!
A better OTT solution for users
In particular, this merger will have major impacts on the live OTT service industry. To date, more than 51 million U.S. households use OTT streaming solutions. These numbers are rising as more and more broadcasting moves online. However, this boom doesn't only reflect a U.S.-based phenomenon. In fact, global OTT subscriptions hit 473 million in 2018.
Businesses are getting in on the action, as they too sense revenue opportunities in this market. Some estimates indicate that more than a third of professional broadcasters monetize their content via subscription models. Meanwhile, digital ad spending continues to rise as well.
In many countries, the annual growth rate for the OTT market is more than 30 percent. This astronomical growth rate reflects the reality that online video technology and live streaming are now ready for the big leagues.
Dacast has been providing feature-rich, cost-effective video hosting and live streaming solutions for over a decade. In recent years, we've seen a shift toward advanced, OTT-style businesses that utilize our API to deliver content via custom portals, taking full advantage of monetization, and building mobile apps. These users include enterprise businesses, educational institutions, faith groups, and traditional OTT services.
Combining forces
In short, this recent merger signals that Dacast is now an uncontested leader in the live OTT service industry. With that context in mind, let's dive into the specifics below.
First, a note that key features already exist on both streaming platforms independently. These features include low latency streaming, 24/7 support, API access, video monetization, fast video uploading, and more. However, merging the two platforms will result in synergies and economies of scale, thereby providing an even better experience for users.
Now, let's consider the following question: What are the benefits of this merger for vzaar and Dacast users?
Better live streaming solutions for vzaar users
Both vzaar and Dacast are robust platforms. However, they each have particular strengths as streaming services. Dacast's strengths focus on live streaming. Dacast brings, for example: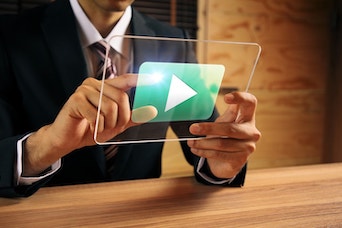 24/7 live streaming
Worldwide high-quality streaming based on the Akamai CDN
Compatible with multi-destination streaming
RTMP and HLS direct ingest
Low latency streaming option
In addition to those key features, we also offer the following features to maximize our users' live streaming analytics:
Real-time analytics
Schedule-based paywall
Video ad support
Live countdown
24/7 support
"I'm thrilled to be joining forces with Dacast and combining our fantastic on-demand platform with their award-winning live platform," says Adrian Sevitz, CEO of vzaar. "After meeting Stephan and the team in San Francisco, I knew we'd be far stronger together than individually. I think this is great for our clients, but also for my team and our companies. I'm looking forward to working together as part of the Dacast family."
If you're a former vzaar customer who is interested in trying the Dacast live streaming platform, just contact us! You can try Dacast free of charge, before deciding whether or not it suits your business needs. 
Advanced video hosting platform for Dacast users
Now, what about improvements on the Dacast front? There's good news on this front as well, including the many benefits Dacast users can expect to accrue post-merger. The vzaar video hosting solutions primarily concentrate around video-on-demand (VOD) hosting, management, and delivery.
Vzaar CEO Adrian Sevitz notes that vzaar has done a lot of "hard work…on our VOD platform."
Specific tools and advantages that vzaar will bring to the table include:
Robust in-China delivery infrastructure
Slick, powerful management interface
Support for categories, subcategories, and labels
Video migration tool and integrations
If you're interested in testing these features for yourself, it's quite easy to do. Just contact us anytime, and we'll give you access to our new advanced video hosting platform. From there, you can test the platform free of charge for 30 days. Alternatively, you can directly purchase access if you are already on a Dacast Premium or Enterprise plan.
Until both platforms are fully merged into a new video streaming platform, we've created a very easy way to access the Dacast live streaming and advanced video hosting platforms in just one click. Within your Dacast account, simply click on the VOD section or the Live section to access the right platform. And if you have any questions, our FAQ can be useful, and we are always here and happy to help.
Conclusion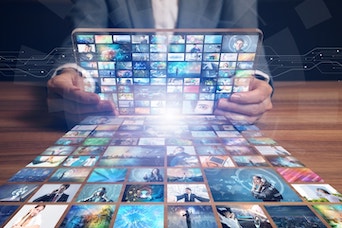 We hope this article has helped you to understand what our new live OTT service will look like, and how the upcoming changes will benefit your business. For now, you can access both our live streaming solution and advanced video hosting platform here.
Finally, if you're a former vzaar user, note that our platform will automatically redirect you to your account upon login. And if not, you'll instead be redirected to the Dacast live platform, where you can easily switch to the advanced video hosting platform if you choose to get access to it. Remember, please do not hesitate to contact us to try it out. We're sure you will enjoy it, and we're here to help you get started!
What if you're not already using Dacast or vzaar? In that case, we invite you to sign up for our 30-day free trial (no credit card required). 
Thanks for reading, and let us know your questions and feedback in the comment section below. We love to hear from our readers, and we'll get back to you as soon as we can.
By Max Wilbert.
Subscribe Now
Stay up-to-date with the latest features and product releases. Cool tips, expert advice and more.