7 Reasons Mark Zuckerberg thinks Live Video is the Future
When I first started learning about live video, it was an intimidating subject.
I didn't know the first thing about how it worked. All the talk of codecs, bitrates, and protocols was overwhelming.
Of course, over time I learned these technical topics and became an expert on the subject. But many people are still intimidated by live video streaming.
You shouldn't be.
Today, live streaming is easier, cheaper, faster, and more effective than ever before. And those trends are only going to continue. More and more individuals and organizations are discovering the benefits of live video. It provides new ways to engage audiences like never before.
It's not just us saying this. Internet pioneers like Mark Zuckerberg have committed to live video.
This essay will share some easy ways for getting started with live video. Later, we'll dive into some other parts of the puzzle, like how to use live video for your business.
But first, we're going to dive into the psychology of one of today's pioneers. Let's start by understanding why Mark Zuckerberg believes live video is the future.
Seven reasons why Mark Zuckerberg is going all-in on live video
Zuckerberg describes himself as "obsessed" with live video.
Mark knows a thing or two about disruptive technologies. Facebook is one of the world's largest companies. It's been on the list of fastest growing tech companies since he began it in 2004 from his dorm room. There's no doubt, it's a dominant global force in the world.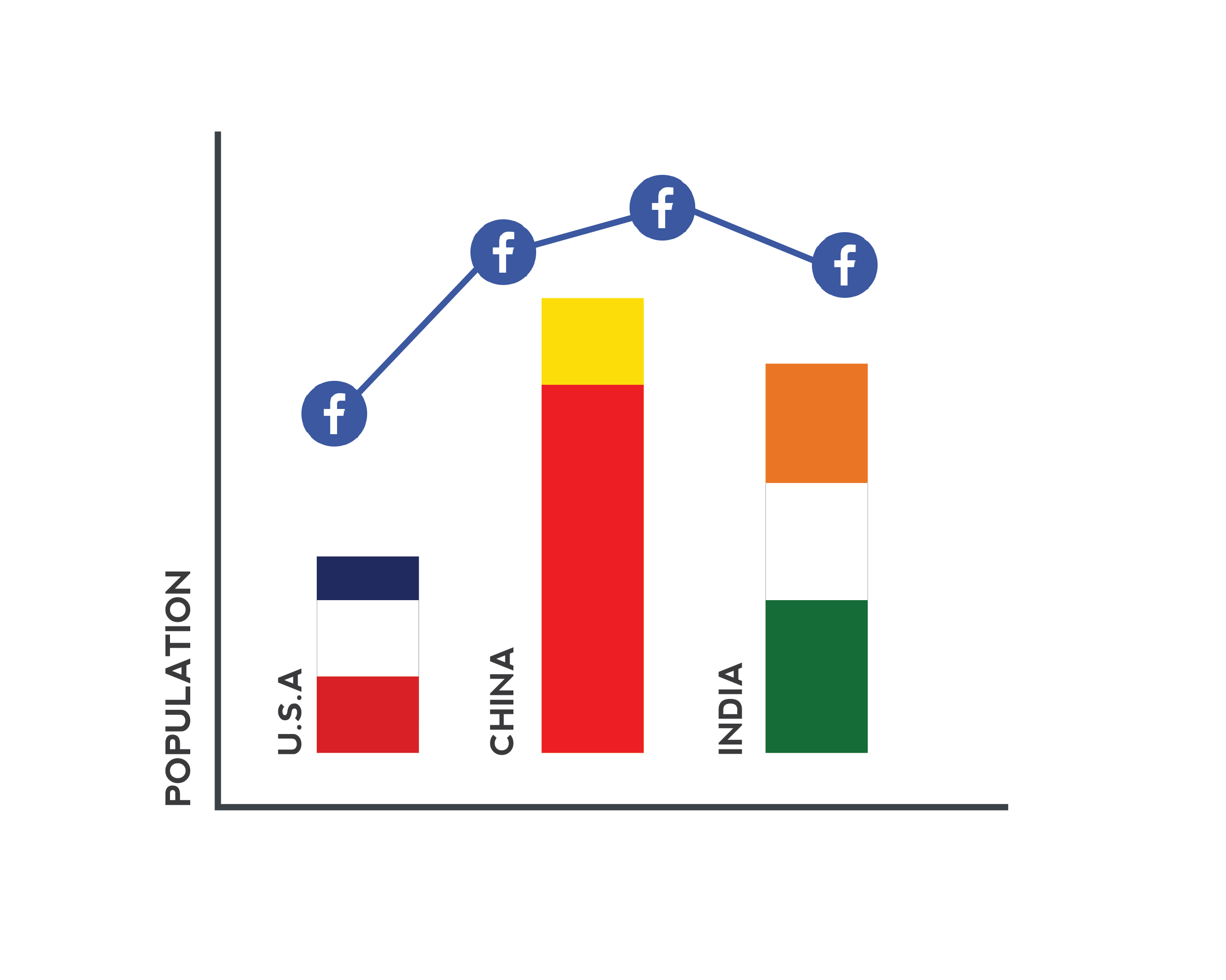 As of early 2016, the service has 1.65 billion monthly users. If Facebook were a country, it would be the largest in the world. By far.
All this is to say: when Facebook acts, we should listen.
Live video is an essential element in Facebook's plan for the future. Starting back in August 2015, Facebook launched live video. But at the time, only celebrities could use the service. Then, in April of 2016, Facebook Live came online for every user.
Instantly, a quarter of the entire world population could stream live video.
Bringing that many people online is a big challenge. It represents a massive expense, even for a company like Facebook. It cost them tens of millions of dollars to add this feature.
So, why would Facebook risk so much on live video for everyone? Because Zuckerberg believes in live video. Here's a summary of what he said at F8 in April 2016:
1. Video is taking over the internet
When Facebook began, it was a text-only platform. The service then expanded into photos. By 2011 it was hosting around 100 billion images. Soon afterwards, it went even further into the visual realm by acquiring Instagram.
Since then, video has become essential for Facebook.
"Most of the content 10 years ago was text, and then photos, and now it's quickly becoming videos," Zuckerberg said at the 2016 Mobile World Congress in Barcelona. "I just think that we're going to be in a world a few years from now where the vast majority of the content that people consume online will be video."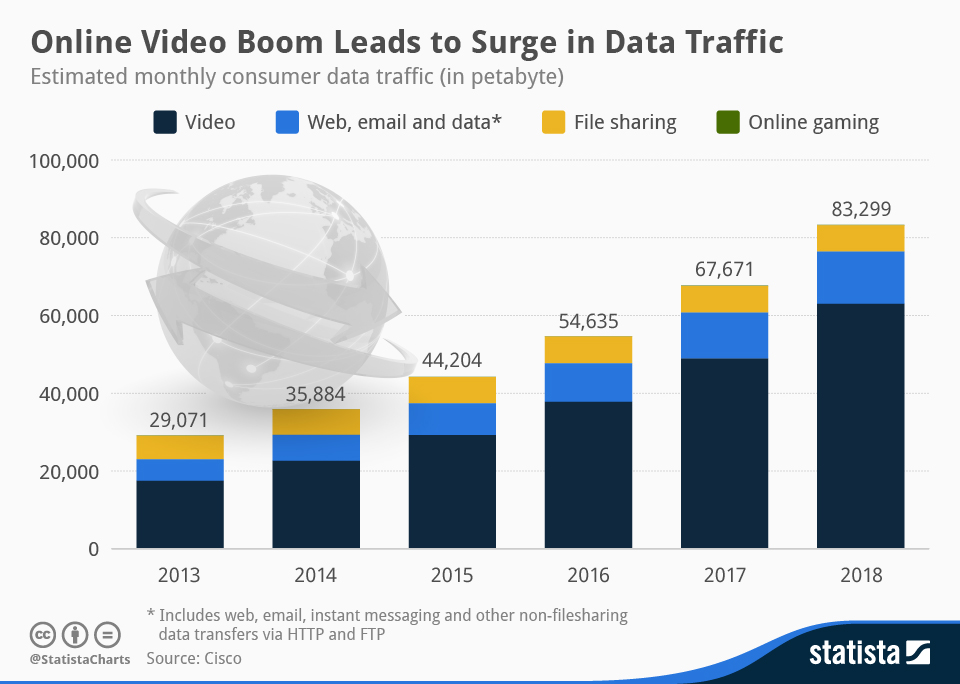 The numbers back him up. Online video accounted for 60% of all web traffic in 2013, but it's projected to make up 76% by 2018.
So ask yourself, can you or your organization afford to ignore this amazing opportunity to be part of that growth? Not likely.
2. Using live video is more raw and visceral
One advantage of live video is the rawness and immediacy of the medium.
It feels like you're right in the middle of the action. And in a sense, you are.
We live in a world where more and more public activity is carefully scripted. Live video provides a tantalizing glimpse behind the scenes. It's a way to communicate more openly and in real-time.
Live video is more like a face to face conversation.
Streaming with Facebook Live is an intimate means of communication. When you're friends or colleagues use it, it feels like you're "just hanging out."
You can take people along with you. Go for a walk. Share a meeting. Watch a video. Laugh over jokes. Go on vacation. Sing a song. Give a demo. Explain a new procedure. Watch the sunset. And the whole time, share it with the world's largest audience.
According to Mark Zuckerberg, this is a big strength of live video. "Because it's live, there is no way it can be curated," he said in an interview with Buzzfeed. That somehow makes it feel more real, especially compared with TV and other video platforms. "It's a great medium for sharing raw and visceral content."
3. Live video has low barriers to entry
It used to be that getting started with live video took a long, long time. You had to practically have a degree in computer networking to understand the technology. And you could expect to invest thousands of dollars in complex equipment.
Now, you can reach into your pocket, grab your phone, and start streaming in seconds.
To be precise, about 10 seconds. Going live on Facebook takes 3 taps using the mobile app. (A few more taps if you want to write a description).
Your phone is with you all the time. And believe it or not, camera quality with smartphones is actually phenomenal these days.
One test pitted an iPhone 6S against a Nikon D750 with a professional grade 24-70mm f/2.8 lens (a combo that costs $3000).
When it came to taking high-resolution video—at least with good light—the iPhone beat the Nikon. By a lot. In fact, it blew the Nikon out of the park. And this wasn't some hack-job scenario. This was a legitimate test run by professional photographers from Fstoppers.
Not bad, eh?
With the rise of 4G LTE cellular networks, it's becoming easier to live stream from anywhere. No more scrambling to find a high-speed internet connection. You don't even have to run cables back and forth to your camera anymore. Just whip out your smartphone and connect to a stable WiFi or 4G LTE connection and start recording.
Live streaming for your organization is a lot simpler than it was just a few years ago. And it's getting easier all the time.

4. Production value can actually harm live video's ability to connect
Because live video is so much easier, it can be more of a spur of the moment activity.
"[T]hat… frees people up to be themselves," according to Mark Zuckerberg.
It's true. Live streaming  from your phone feels like an honest, intimate conversation. That's because you can start streaming live video from anywhere. Your home-office, in private, when you're out with friends, in a meeting, your office, and so on.
Instead of a scripted television show, live video feels real. It allows you to actually be there with the people watching. That allows you to build more powerful connections.
It almost feels like a Skype conversation with a close friend.
Gary Vaynerchuk of VaynerMedia does an awesome job using live video. He streams video daily and his audience has skyrocketed ever since.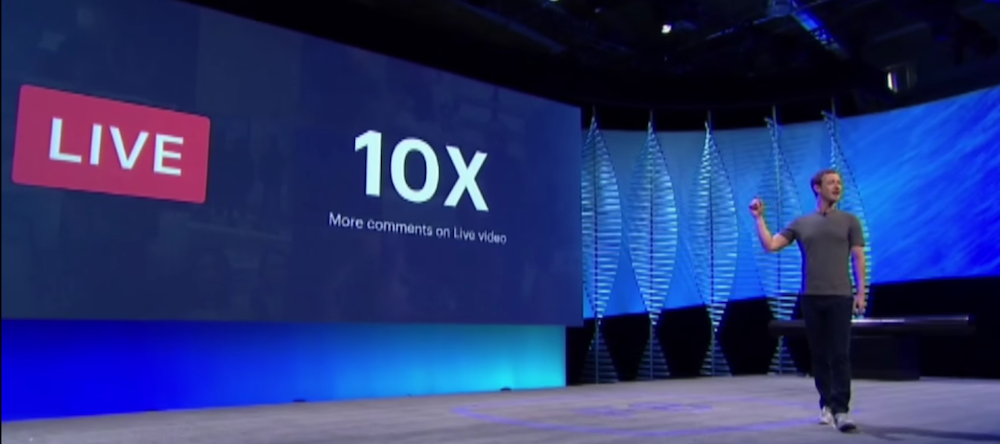 Interaction makes this effect even stronger. The "buzz" of having a live event is similar like live TV. But unlike TV, this is social media. You're encouraged to comment, respond, and engage. It's a two-way medium.
Instead of a passive, one-way flow of information, it's a conversation.
Facebook Live has been incredibly successful for engagement. By Facebook's own measure, live videos generate 10x as many comments as standard videos.
5. TV is moving online and onto social networks
Traditional video content like television is moving online.
Major networks—and many of the smaller ones, too—now maintain video portals of their own. Users can access their content without having to own a TV. All you have to do is watch online.
Many broadcasters are now streaming live on a variety of different platforms. Examples include smart TVs, apps, social media sites, and so on.
Online broadcasting has a lot of advantages over TV. It's cheaper, can reach a broader audience, and doesn't need a single-use device. You can just use your phone or a tablet instead.
Zuckerberg sees this as an opportunity.
In early 2016, he made some big moves on this front. Facebook began bidding on the rights to stream Thursday night NFL football games. They eventually lost the bid to Twitter, but the point stands.
Social media is a business of entertainment and engagement.
The opportunities to grow your organization's audience are endless.
Social platforms have disrupted old-media and changed the way we consume content forever.
Anyone can live stream. The barriers to entry are gone, which means that the market is being shaken up. There are audiences to be gained and fortunes to be made. Anyone or any organization can become a professional broadcaster in minutes.
6. Real-time video is perfect for emotional communication
There's a reason people in distant corners of the world have always used Skype and Facetime to stay in touch.
Live video allows you to step into someone's life.
Seeing their face is important.
A lot more information (and emotion) can be shared when you can see one another. Communication is more effective.
Streaming video is a great to way to share stories from your organization in real-time:
Live broadcasting your quarterly or annual meetings
Live streaming sporting events
Using live video to stream your Sunday sermons with the world
Sharing daily updates and advice with your audience using video
Sending welcome messages to new members of your organization
Recording quick summaries of your Blog posts or essays
Creating visual content for your organization that millennials prefer to consume
Facebook is all about connection with friends and family, which makes live video a perfect fit.
"We built this big technology platform so we can go and support whatever the most personal and emotional and raw and visceral ways people want to communicate are as time goes on," said Zuckerberg.
7. Young people love visual media (like video)

There's no doubt about this one.
Just look at the rise of Instagram, Snapchat, Vine, Beme, Peach, and others.
A study of online and social video conducted by Animoto confirms this. Just look at these statistics:
Millennials are three times more likely than baby boomers to watch video on mobile
Half only watch on mobile devices
80 percent of millennials consider video content when researching a purchase
70 percent are likely to watch a company video when shopping online
76 percent follow brands on YouTube, and 86% follow on Facebook
We're entering the boom times of online video. The amount of video watched online is growing rapidly. In May 2016, there were more than 17 million videos uploaded to Facebook. They generated 215 billion views.
Yes, that's billion with a "b".
Just a year earlier, in April 2015, Facebook videos were viewed 4 billion times.
Wow! 5300% growth in 13 months.
According to Zuckerberg, "we're entering this new golden age of video. I wouldn't be surprised if you fast-forward five years and most of the content that people see on Facebook and are sharing on a day-to-day basis is video."
Young people seem to be latching onto live video especially quickly.
"The thing that was really surprising for us was that it wasn't just for public figures," Zuckerberg said. "It was a new, raw way that people wanted to share on a day-to-day basis. We're seeing this especially with young people and teens."
Take heed.
These young people are the future, and they're flocking to live video in droves.
Using live video to grow your business
Mark Zuckerberg can leverage live video to grow his business. (Facebook stocks hit $119 per share the day after the announcement.)
Can you do the same?
Yes. Almost any business can use live video to benefit their bottom line.
There are many forms this can take. Live video is used by businesses for:
Training new employees
Launching products
Sharing conference sessions and presentations
Webinars and product demos
News announcements
Live music and other events
Sports, competitions, and fun stuff
Fun activities, jokes, and culture
Live video can mobilize an audience to learn, connect, and share. It can bring teams together, spread critical knowledge, and strengthen your brand.
Facebook, NFL, Twitter, The New York Times, Toyota, Dell, ESPN, Sony, NASA, Discovery Channel, and the NCAA have all realized the power of live streaming for growth.
Even used sparingly, live video can bring a company to life by showing the office, the employees, the backstage. These glimpses take an abstract company and give it a face.
Don't underestimate the power of live streaming for business.
Getting started with live video is easy

Apps enable people to begin live streaming in moments, with just a few taps.
More technical streaming is also becoming easier as technologies mature and bandwidth improves. With "streaming as a service" offered by companies like DaCast, multiple live streaming tools and advanced features are combined into one easy-to-use service.
The cost of breaking into the market is also lower than ever before. You don't have to be a millionaire to broadcast live.
Anyone can afford it.
How does Facebook live video compare to Periscope, Meerkat, and other competitors?
There are many similarities among these apps. You can stream live video and subscribe to follow users. Then, you'll receive notifications when those people start broadcasting. You can comment and send emoji in response to other videos.
Periscope is a little different than the other two, since streamed videos disappear after 24 hours. You can download the recording during that period to preserve it, but it isn't saved automatically.
Facebook and Meerkat, on the other hand, save streamed videos indefinitely.
Facebook may have the best feature of all: a huge audience.
You can't beat a platform with 1.65 billion users. Especially since most people already check multiple times a day.
These tools aren't enough for more advanced live streaming, and some business users may feel limited by these options. But hey—they're free!
What if I want to embed live video on my website, or into my own app?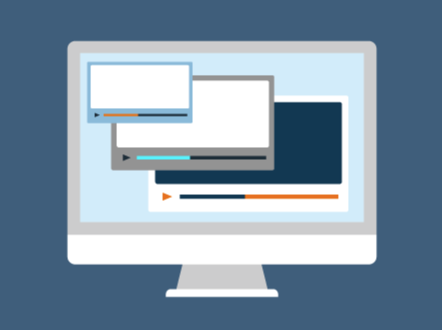 Embedding live video on your website is beyond the abilities of Facebook Live and other free streaming apps.
After all, their purpose is to keep you on their platform. Sending users away hurts their bottom line.
To embed videos on your website, you'll need a more powerful live streaming platform such as Ustream, Livestream, or our own platform, DaCast.
These services are optimized for users who want more control over their content. Features include:
Embed to your website
Secure streams using tokenized encryption
Fine-grained access control
Monetize live streams
Use custom video players
Optimize SEO
Include CTA's (calls to action)
How can I share and market my live stream?
Whatever app you use, you need an audience to make streaming worthwhile.
So how do you build an audience for a live stream?
The general approach is the same as for marketing an in-person event. You need to make an announcement and spread the word.
Of course, you have the advantage of not needing to get people in a room. They just have to pick up their phone or tablet.
Here are a few ways to get started with marketing your live stream.
Post details on your website. Be sure to share the link to the actual live stream.
Share on social media. Use business pages, personal profiles, and sharing with friends and in groups. If you use a full-featured live streaming host, you can link clicks back to your website.
Embed your live stream on social media, on your website, and potentially on friends websites.
Use your email list to reach your audience and share details.
Mobilize social influencers to help spread the word.
Encourage word-of-mouth by starting conversations one on one.
Can I keep my videos after the live streaming is over?
More than 90% of views of live stream events happen after the event has taken place.
That's a very important number.
It means that it's critical that you save your recorded live streams and continue to promote them after the fact. They can still be a driver for views, engagement, and conversions.
Facebook and Meerkat save live videos automatically. So do professional-grade platforms like DaCast. Periscope can save videos without too much effort, but doesn't have a built-in platform for watching these recordings after the fact. You'll have to share them somewhere else.
Conclusion
Mark Zuckerberg is right.
Live video is the future. Millennials are growing up with this powerful technology at their fingertips. And it's already changing the world. Many businesses are capitalizing on the trend as well. We can expect more live video streaming in the future—likely a lot more.
If you're considering whether of not to start live streaming, I recommend you give it a try. Apps like Facebook Live make it free and easy to get started.  The barriers are falling, audiences are high, and now is a great time to test out the technology.
What are you waiting for?
Subscribe Now
Stay up-to-date with the latest features and product releases. Cool tips, expert advice and more.