Are you in search of a powerful video streaming solution for delivering OTT content? If so, you've come to the right place. This blog post will look at the top 7 CDN providers in 2019 for mobile-compatible, HTML5 live video streaming.
First, we'll review the basics of HTML5 streaming and why it's important. Next, we'll cover how CDNs work and why we recommend using them for video delivery for your secure video uploads. After that, we'll dive into differences between traditional CDNs (Content Delivery Networks) and OVPs (Online video Platforms). Finally, we'll share our list of the top 7 CDN providers available for live video streaming in 2019.
Over the past decade, young millennials (ages 14-25) began watching more video on digital devices than on television. This trend has accelerated since. Today, we're living in an key moment in the evolution of media and entertainment history. In fact, research shows overwhelmingly that digital video now represents the single most important media format today.
With that context in mind, let's consider how to take advantage of this trend with CDN providers and live streaming solutions.
HTML5 live video streaming: A key industry standard
In the past, most live video streams was delivered in the Flash format. Originally developed by Macromedia and later acquired by Adobe, the Flash Plugin was a ubiquitous part of the internet.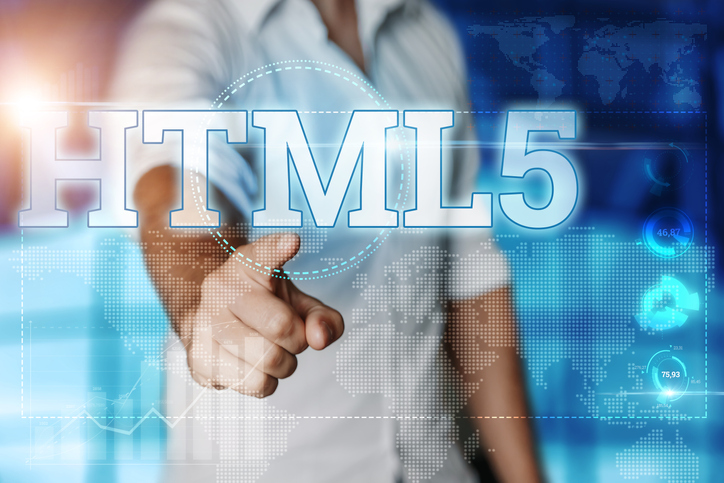 This all changed with the launch of the first iPhone, when Steve Jobs famously refused to include Flash support due to security and battery-life problems. Instead, Apple created an alternative called HLS—HTTP Live Streaming.
HLS is supported on iOS, Android, Mac, Windows, Linux, and almost every other modern platform. It also doesn't require a plugin, but instead uses built-in HTML5 browser functionality. HTML5 is now by far the preferred method for video playback.
More than 58 percent of video plays globally were on mobile devices in late 2017. That figure rose to about 60 percent by mid-2018, and it continues to grow in 2019. Given this trend, HTML5 / mobile-compatible live streaming is absolutely essential.
Why use CDN providers?
Seventy-nine percent of all global consumer web traffic will come from video by 2018. This is important because video is a data-intensive format. Even a short, relatively low-resolution video requires much more storage space (at rest) and bandwidth (in transit) than other types of data.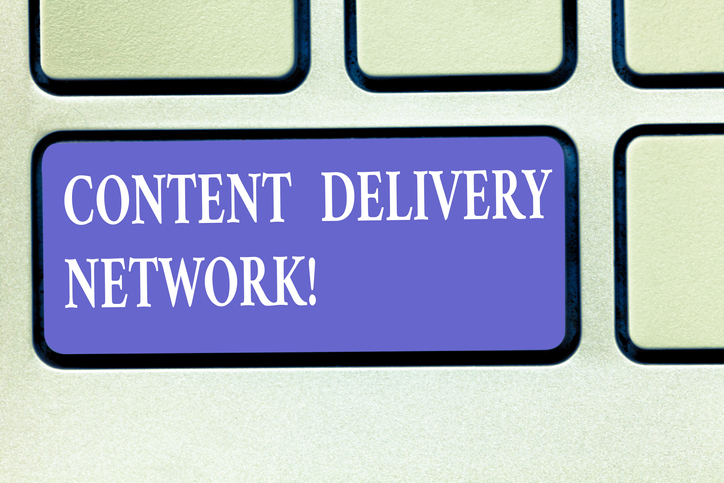 CDN providers exist to help you cope with this. A CDN is made up of a network of servers located in various locations around the world. This network exists to "cache" content. Caching is the process of copying data and storing it in multiple different locations.
This provides two benefits. First, it allows users in different geographic locations to be routed to the server closest to them, which reduces data transit time. Therefore, using a live streaming CDN increases speed and reduces buffering. Additionally, CDN providers create redundancy. Instead of all visitors being routed to one or a small number of servers, the load can be spread among many different servers.
Sixty-three percent of live stream viewers in 2017 cited buffering as the most serious issue they experience. That's an increase from the previous year. Many of these problems could be avoided by using a CDN.
What a streaming solution provides vs. CDN providers
In this post, we'll highlight two distinct kinds of video delivery services. First, we'll look at several CDN providers. We've already explained how CDNs work above, so keep that context in mind.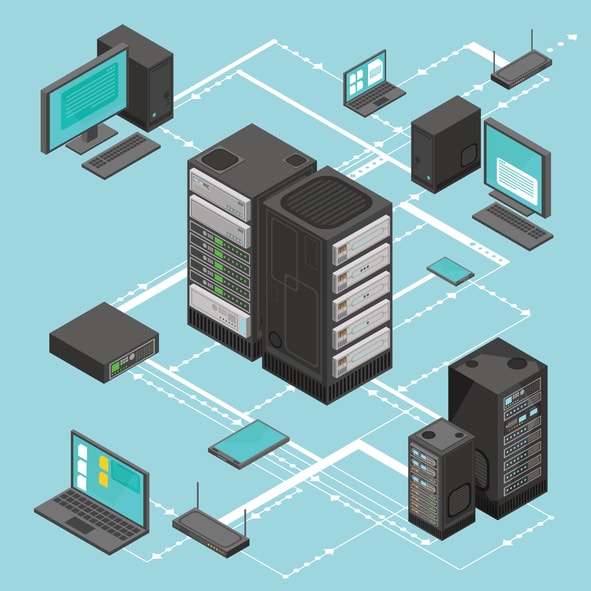 The second type of video delivery services are OVPs, or Online Video Platforms. An OVP is a service focused specifically on hosting streaming video and (sometimes) live streaming. These streaming platforms tend to be smaller than all-purpose CDNs, but deliver excellent functionality. They can have more affordable pricing. Look for OVPs that partner with CDN providers for content delivery. These will likely provide the best performance.
Content Delivery Networks:
1. Akamai
The first CDN provider we'll examine here is Akamai. Akamai is one of the oldest CDNs in the world. It's also the largest network, with more than 240,000 servers located in more than 130 countries.
The Akamai platform supports live streaming and on-demand video hosting. They also provide a number of other features including analytics, video security and privacy settings, HTML5 video delivery, and support for a wide range of codecs and protocols.
Akamai pricing is customized for each user based on the features they need, the size of their business, bandwidth requirements, and other factors.
2. Cloudflare
Next, let's take a look at Cloudflare. Cloudflare is a growing CDN with widely distributed PoP (Point of Presence) worldwide.
Their video hosting offering incorporates some good features, including cloud encoding and customizable HTML5 video players. They also support API access.
Cloudflare has simple, transparent pricing. Also, a free plan is available for personal websites (but it doesn't support video hosting). Monthly plans range from $20/month to $200/month (per domain). Finally, larger Enterprise plans are available as well; these plans are custom-priced.
3. CloudFront
CloudFront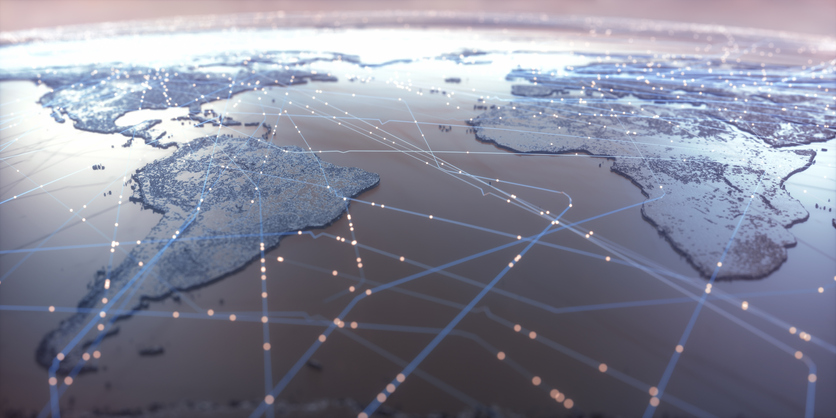 is the CDN offering from Amazon's Web Services division. The platform also has a relatively large server network. The United States and Canada, Europe, Asia, and South America all have good coverage. However, they do not yet have coverage in Africa.
Their service is popular and widely used for hosting large downloads and web files. However, it also supports video streaming, both live and on-demand. CloudFront doesn't do much for you. The system is pretty basic, but you can build on your own features using external tools and using the API.
CloudFront pricing is on-demand and based on geographic region, bandwidth usage, and the features you need. CloudFront offers a free trial plan for 12 months, which allows 50 GB of transfer-out data and 2,000,000 http(s) requests per month.
Online video platforms:
4. Wowza
Next up let's take a look at Wowza Media Systems. Wowza is an OVP provides products and services that are widely used in the streaming video industry. This includes Wowza Streaming Cloud, their video hosting and streaming platform. Streaming Cloud is the service we will be looking at here.
Stream Cloud includes support for both live and on-demand video. The service includes features such as full HD streaming, low latency live streaming solutions, and security access features. They also offer video API access and use Akamai's network as well.
Wowza is available with one-time "live event" pricing, API-based pricing, and monthly plans. The Standard live event plan, for $199 per month, includes 3 TB of bandwidth. The Plus plan, for $499 per month, increases bandwidth to 7 TB. Finally, the Premier plan, for $999 per month, includes 15 TB of bandwidth.
5. IBM Cloud Video
IBM Cloud Video came about after the acquisition of Ustream by IBM several years ago. Today, the IBM Cloud Video service offers a range of services, including video hosting and live streaming via "Streaming Manager."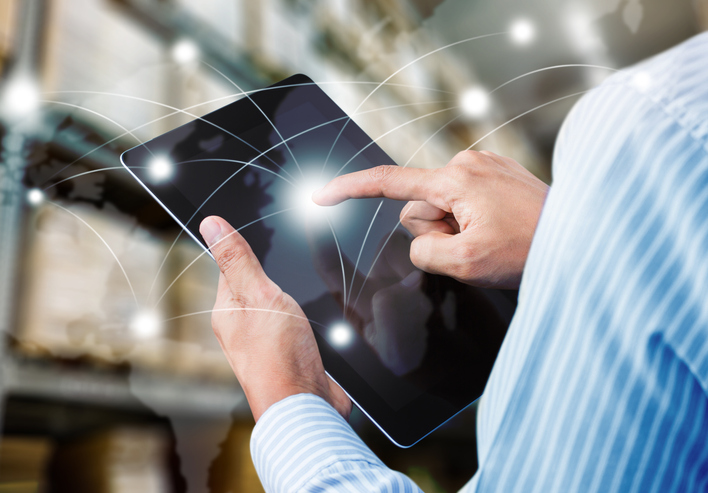 Key features of the IBM Cloud Video platform include custom branding (on higher-priced plans), password protection, and an HTML5 video player. The service also includes HD broadcasting up to 720p resolution (full 1080 supported only on Enterprise plans).
IBM Cloud Video is priced at three plan levels. The Silver plan, at $99 per month, has basic functionality, remains IBM Cloud Video-branded, and includes 100 viewer hours. The Gold plan, at $499 per month, adds limited custom branding and more viewer hours. The Platinum plan ($999 per month) supports full branding control. Custom plans are also available.
6. Vimeo (Livestream)
Vimeo (Livestream), founded in 2007, and based in New York, is the next service we'll look at here. Although they were acquired by Vimeo in 2017, they still provide an independent live streaming and video hosting service.
Features of the Vimeo (Livestream) platform include a number of hardware and software integrations. They also offer an HTML5 video player, integrated chat, and no charge for bandwidth or storage.
Like IBM Cloud Video, Vimeo (Livestream) has always been one of the more expensive video hosting services on the market. Their first-tier plan, at $75 per month, appears affordable yet lacks white-label streaming and social media support. The mid-level plan adds these features for $199 per month. The Enterprise plan includes API support and other features that are essential for professional live streaming, but at a cost: $799 per month and up.
7. DaCast
Finally, let's examine our own video hosting and live streaming solution.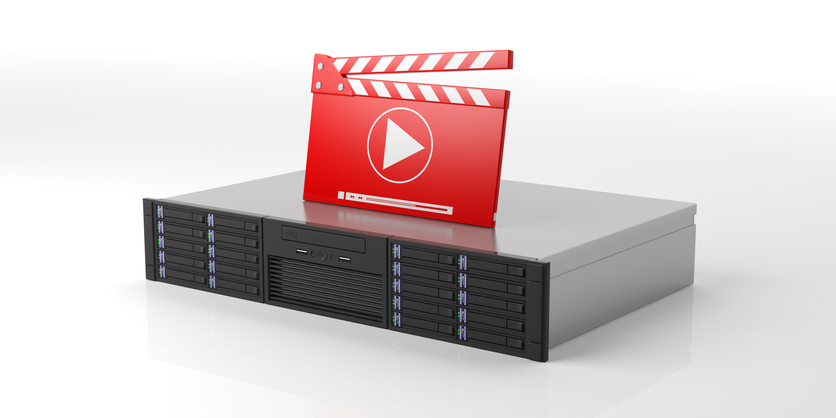 All video content hosted on DaCast are delivered via the Akamai CDN. Our streaming solution includes various security features, offers 24/7 customer support, and an easy-to-use live streaming platform. All of this at ALL plan levels. DaCast also uses an HTML5 video player to provide you with better performance, and which you can customize to you own needs.
DaCast pricing starts at just $19 per month for a basic plan with 100 GB of bandwidth. The Premium plan ($125/month) expands to 2 TB bandwidth and adds advanced features like API access and monetization tools. For high-volumer streaming, custom plans further reduces bandwidth costs. One-time event pricing is also available, as month-to-month plans.
Finally, for even more advanced VOD features, including China video hosting, current DaCast users can learn more about upgrading here.
Conclusion
That's it for our review of CDN providers and streaming solutions on the market for broadcasters today. Any questions, comments, or ideas? Let us know below. We love to hear from our readers, and we will get back to you.
If you're interested in testing out a live streaming solution today, we highly recommend the DaCast free trial. With 30-days of access (no credit card required), you can test out nearly every DaCast feature. Just click the button below to sign up and give it a try today:
Lastly, for regular tips on live streaming and exclusive offers, feel free to join our LinkedIn group.
Thanks for reading, and as always, best of luck with your live streams!
By Max Wilbert.