So you're a professional and you're looking for video hosting platforms. Excellent. You've come to the right place. This blog post will examine four top video hosting platforms for pro users. We'll look at a variety of features, as well as pricing, for each platform.
Specifically, this post will consider online video platforms Brightcove, Dacast, Ooyala, and Wistia. Relatedly, we'll discuss why free platforms like YouTube generally aren't suitable for most professional users.
No matter what type of professional you are, online video has something for you. One survey, for example, found that 51.9% of marketing professionals worldwide name video as the type of content with the best ROI. Similarly, eighty percent of people in another poll would rather watch live video from a brand than read their blog.
These amazing numbers can–and likely will!–continue in the coming years. Watching subscription-based OTT video services is a daily habit for 60 percent of adults in the US. In 2016, analysts estimated that mobile ad revenue represented a $16 billion revenue opportunity in the US alone.
Let's dive into how to compare streaming solutions, then look at the specifics of our picks.
How to compare video hosting platforms
There are dozens of different video streaming platforms out there on the market. How can you compare them and find the best? Generally, we recommend looking at three areas: features, price, and support.
Professional users need certain features. We'll dive into this in more detail in a moment. As far as pricing, different platforms have dramatically different pricing schemes. Some are much more expensive than others. Do the features justify that difference? In some cases, no.
Finally, support is also critical. Professionals need to diagnose and solve problems quickly. The availability of well-trained, rapid 24/7 customer support is essential in professional video hosting platforms.
The features professionals need
Pros need different features from their video hosting platforms. Cost is less of an issue. Functionality is more important. Professionals generally look for features such as:
More and more media is being distributed via IP networks. In fact, some industry leaders are advocating that we stop differentiating between OTT and broadcast TV entirely. In fact, we're facing a future in which all TV is distributed via OTT. It's a new video world, and to take advantage, you need a video hosting platform.
Top 4 video hosting platforms
Brightcove
First up in our video hosting platforms comparison is Brightcove.
Features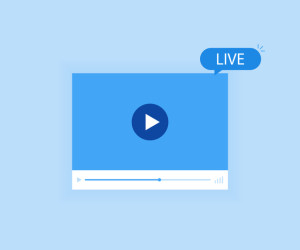 Brightcove is a video hosting platform focused specifically on marketing and business communications. Their video streaming solution includes a range of features. This includes support for both on-demand video hosting, and live streaming (starting at $499/month).
Other features include MAP/CRM integrations, analytics tools, security controls, video portals, and advertising monetization support. However, you might want to know that full OTT solutions and video monetization via ads insertion are only available on custom plans.
Pricing
Brightcove pricing starts at $199/month and up for their "Marketing" (no live streaming) plan. This includes video portal, social sharing, CRM integrations, and basic analytics. It limits you to 50 videos and doesn't include API access. However, live streaming is available with the Enterprise Communications plan (starting at $499/month). This plan also adds support for SSO (Single Sign-On) and security tools. However, it only supports 50 videos and 8 hours per year of SD live streaming. HD live streaming costs substantially more.
Finally, Enterprise plans are available for users with larger needs.
Support
Phone support is not available for users on the Marketing or Enterprise Communications plan. The Marketing plan comes with a basic Silver support plan, and the Enterprise plan includes Gold support. Platinum support is available for an additional fee.
DaCast
Dacast is a live streaming solution and video hosting platform that has worked with more than 110,000 broadcasters. These include the The New York Times, Nokia, and Red Bull.
Features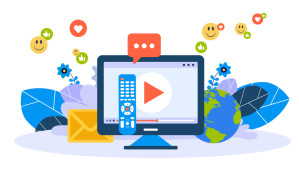 Features of Dacast online video platform include many staples for pros, as well as our new advanced video hosting capabilities. A built-in paywall allows for simple monetization. An API provides full access to the platform. Comprehensive documentation and code samples make it easy to use. Analytics allow you to track how you're doing.
Dacast is also fully white-label, meaning no 3rd party ads or content detracting from your video. Custom branding is available on all plan levels. To top it all off, Dacast content is delivered via the Akamai Content Delivery Network (CDN), the largest in the world. That ensures rapid, high-quality delivery with minimal buffering issues.
Dacast is also proud to offer an advanced video hosting platform to our broadcasters as well. This includes secure video uploads and reliable China video hosting, two exciting features not common with pro many OVPs.
Pricing
Dacast pricing starts at just $19 per month for an introductory plan. The first plan level gives access to pretty much the entire Dacast platform; professional broadcasters tend to choose the Premium plan ($125/month) or Enterprise plan ($289/month). These plans include more bandwidth as well as affordable API access, direct m3u8 links for mobile app, monetization tools, and multi level access.
Custom pricing is available for larger users. Additionally, Dacast offers "event" pricing which is ideal for users streaming a single event or a short series. Pricing in these plans goes as low as 6 cents per GB.
You can read more about Dacast's new video hosting and live OTT service in this post as well.
Support
If you encounter problems, Dacast includes 24/7 support with all plan levels. Phone support is available for Pro and Premium plans. All support is provided by trained, in-house Dacast employees, rather than by a call center.
Ooyala
Next up is Ooyala, a video platform focused on OTT and media businesses.
Features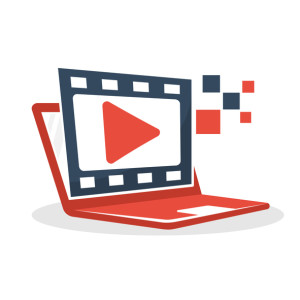 Ooyala provides a range of features that can be useful to some professionals. Their service is focused mainly on video-on-demand, but it also supports live streaming. A range of security features allows users to ensure content remains private.
Advertising monetization and optimization is another major focus of the platform. Several built-in tools and features support this function. They also support subscription monetization and pay-per-view.
Pricing
Ooyala's pricing is based on custom-negotiated contracts. They don't share any pricing information on their website. To get a quote, potential users must contact Ooyala and discuss which features they will need access to. Some Ooyala users have shared that pricing begins in the $500 per month range, and goes up from there.
Support
Ooyala provides support via tech support plans that cost additional money. The bronze plan offers basic support with 16 hour response times. Gold support plans include 1 hour response times 24 hours a day.
Wistia
Finally, let's take a look at Wistia. Wistia is a B2B focused video hosting service that comes with the following features. Note that Wistia does not include live video streaming functionality.
Features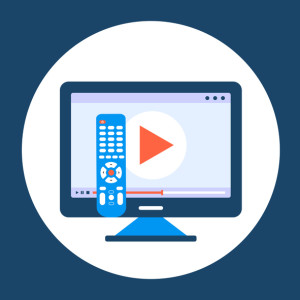 Wistia supports video hosting with a focus on marketing and analytics. For example, one of their headline features is "heatmaps." This allows you to determine which segments of your videos are the most popular (or most confusing), causing people to rewatch.
The Wistia video player supports custom branding. It also allows you to add a call to action or a lead capture form. The service also provides security features and a number of video SEO options. However, Wistia does not include live video streaming functionality.
Pricing
Wistia plans start free, for a simple basic plan with Wistia branding at a 3-video limit. The Pro plan, at $99 per month, includes all standard features. It also includes custom branding and 10 free videos. Additional videos cost $0.25 per month. For users with larger needs, Advanced plans are available with custom pricing.
Support
Most Wistia plans include only basic email support via a ticketing system. Responses can take some time. Advanced plans include priority support.
Why pros should avoid free video hosting platforms
As we've shown, professional video hosting platforms provide a great deal of functionality. Free services like YouTube aren't aimed at the same market. In general, these services make money through advertising. Plus, they never support custom branding. Their business model is simply different.
The global enterprise video market is expected to reach $19.8 billion by 2023. Remember, if the product is free—YOU are the product. With this in mind, it's best for professionals to avoid free video hosting platforms and choose a cost-competitive, professional grade host like those we've highlighted here.
Conclusion
After reading this comparison, we hope you'll give DaCast a try. We offer a 30-day free trial that allows you to test all our live streaming and video hosting capabilities. Ready to give it a try (no credit card required)?
We love to hear from our readers, so sound off in the comment section if you have any questions or comments. For regular tips on live streaming, feel free to join our LinkedIn group.
As always, thanks for ready and good luck with your decision-making!